OUR BUSINESS
Tsuburaya Productions has been creating stories that have been loved by fans everywhere since Ultra Q and Ultraman first aired in 1966. Today, while we are embracing our classic characters, we are also developing new full-length films, TV series, manga, and anime for the world. Our International Business Development Partnership Program includes programming sales, merchandising, live events, and online events. Let our media, merchandise, and event teams help you maximize your business.
TITLE LIST

We deliver a wide variety of visual content, including live-action special effects series and full-length feature productions, such as Ultraman, to fans through program sales, Blu-Ray, DVD, VOD, and theatrical releases.
MERCHANDISE

We are looking for licensees who wish to commercialize, publish, or advertise using our characters, designs, and values. Our IP can help expand your target audience and improve the image of your products.
EVENTS

We conduct Ultra Hero shows and events that bring dreams and hopes to people all over the world. In addition to live events we also produce online events that allow people to interact with Ultra Heroes and sell related products to fans all over the world.
We are looking for licensees who would like to utilize our properties as a marketing tool, seek new market opportunities through our merchandises and gain new fan base in your country.
OUR PARTNERS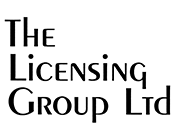 This is TSUBURAYA PRODUCTIONS' Official Global Website.
Official information of Ultraman, Kaiju, Movie, Anime, Comic books, Tokusatsu etc.
Discover the latest official news on the Ultraman series and other works by TSUBURAYA PRODUCTIONS