OUR BUSINESS
Ultraman Blazar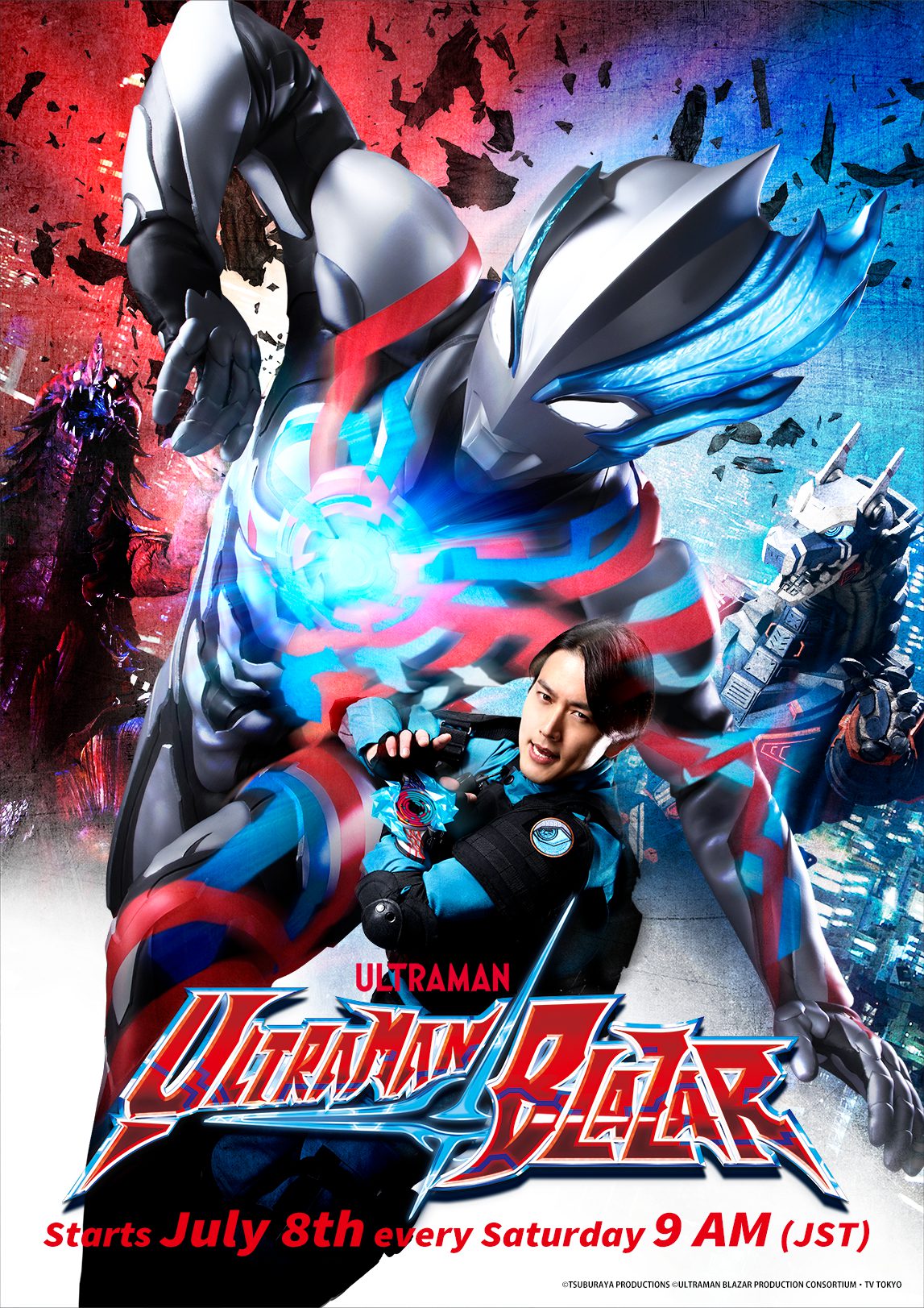 TV
Released:
Coming July 2023
Number of episodes:
Coming Soon
Average Duration of episodes:
Coming Soon
Synopsis:
Established in 1966 by nations all around the world in response to the worldwide outbreak of kaiju disasters, the Global Guardian Force (GGF) deals with kaiju and extraterrestrial life forms' attacks on Earth.

Today, Earth sees continued destruction of nature and rapid rise in global warming. One night, a space crustacean kaiju Bazanga appears. The GGF's cleanup operation is unsuccessful, and the special forces led by Gento Hiruma find themselves in a desperate situation. This is when a mysterious giant emerges from light. It is the unidentified humanoid alien that has been rumored among astronauts for decades, code-named "Ultraman".

Later, Gento is summoned to the command center, where he is officially appointed as the commander of SKaRD, short for Special Kaiju Reaction Detachment, a team that had been secretly formed. Leading a special unit that pilots a giant kaiju-type robot artillery, Earth Garon, to respond with kaiju disasters. While Gento is ordered to investigate the Ultraman from the Battle of Bazanga, to determine whether it is a threat that needs to be eliminated or not, he has a flashback of a faraway galaxy—a shred of memory of a blazar.

"I'll go."

Captain Gento, shrouded by Ultraman Blazar's light, with the unique members of the newly organized SKaRD, throws themselves into battles against the kaiju with dauntless courage and an unwavering sense of justice!
This is TSUBURAYA PRODUCTIONS' Official Global Website.
Official information of Ultraman, Kaiju, Movie, Anime, Comic books, Tokusatsu etc.
Discover the latest official news on the Ultraman series and other works by TSUBURAYA PRODUCTIONS