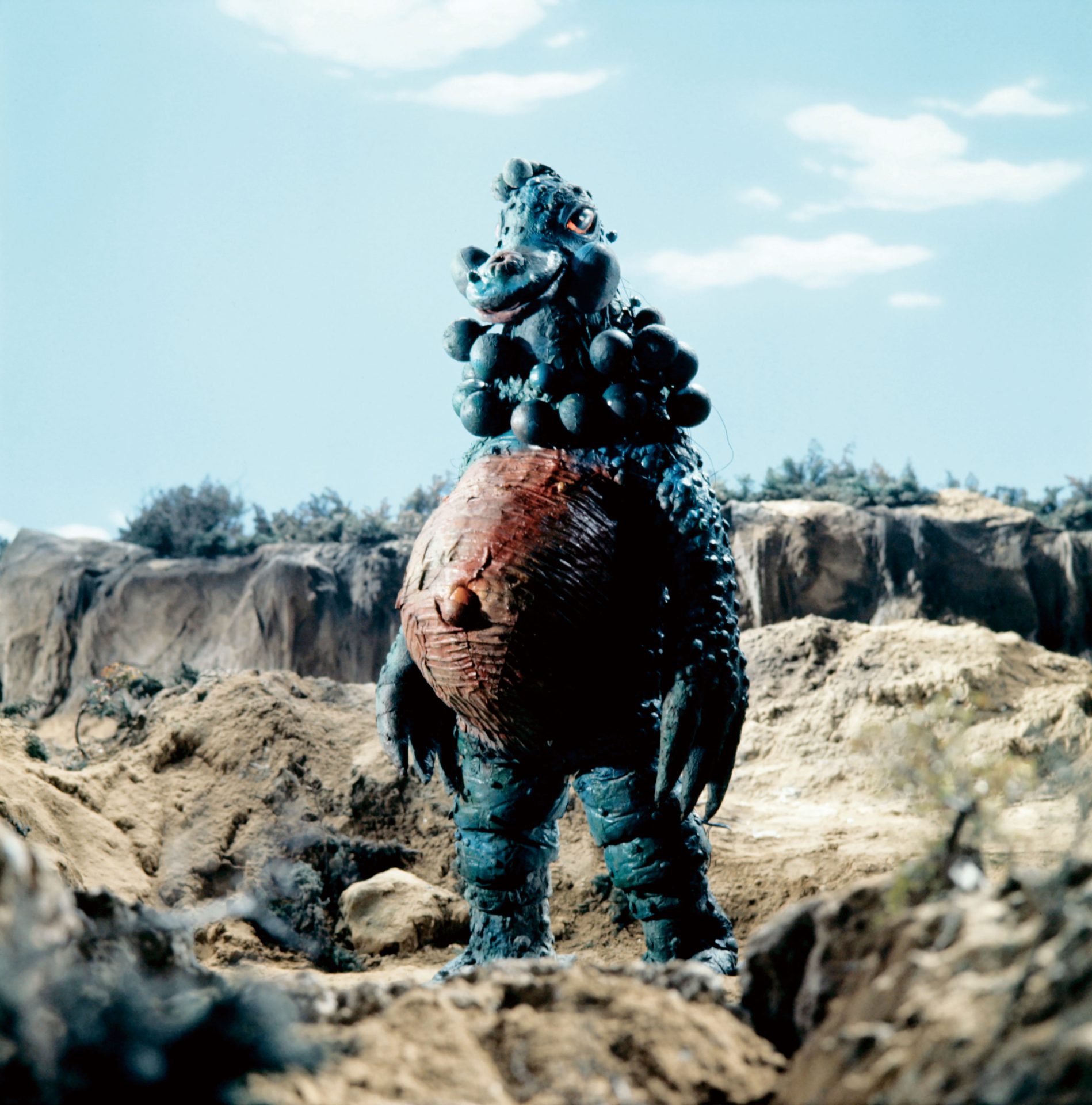 An immortal monster that has the ability to regenerate even if cut into many pieces. Live King attacks enemies with flames from its mouth. Live King is always laughing and can eat almost anything.

Live King hid in the ground on the riverbank of the Tama River. Ultraman Taro was fighting against the Great Liquid Monster Cosmoliquid. As Cosmoliquid changed into liquid form, Live King stuck out its nose and consumed the monster whole, also inhaling Higashi Kotaro. ZAT pierced Live King with a high-pressure pipe and extracted Cosmo Liquid. Then they doused Live King in pepper which made it sneeze which sent Kotaro flying out of his nose.

After ZAT battled the monster, Kotaro transformed into Ultraman Taro and fought Live King and Cosmo Liquid in a three-way fight. Live King broke Taro's arm, but Taro froze the monster with his Ultra Freezer and then blew Live King to pieces with his Strium Beam.

After Live King regenerated, it hid underground again. ZAT lured it out into the open, where Taro and Mother of Ultra carried it to space and killed the monster with an explosion.

Profile
Alias: Regeneration Monster
Height: 47m
Weight: 65,000t

This is TSUBURAYA PRODUCTIONS' Official Global Website.
Official information of Ultraman, Kaiju, Movie, Anime, Comic books, Tokusatsu etc.
Discover the latest official news on the Ultraman series and other works by TSUBURAYA PRODUCTIONS