NEWS ARCHIVES
Beloved Heroes and Kaiju from the Ultraman Series have Arrived on Google's Augmented Reality (AR)!
Today, characters from beloved Heroes to charming Kaiju from the Ultraman series are brought to life with Google's augmented reality (AR) in Search!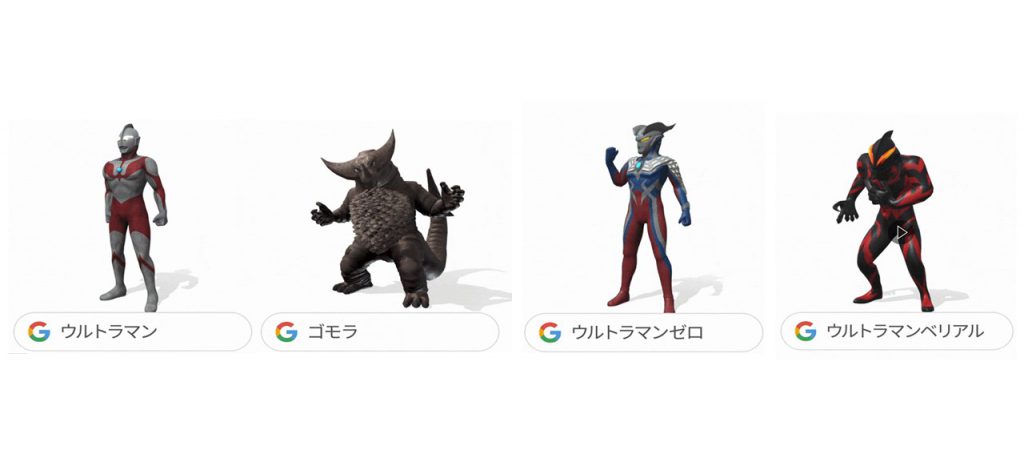 The Ultraman series is a Tokusatsu ("Special Effects") TV series produced by Tsuburaya Productions. Starting from 1966 with Ultra Q and Ultraman, the series has been running for over 50 years with Ultraman Chronicle Z: Heroes' Odyssey being the latest in 2021. Dedicated to bringing "braveness" "hope" and "kindness" to its audiences worldwide, this is a special year as the series celebrates the 55th anniversary of the broadcast of Ultraman and the 25th anniversary of Ultraman Tiga. A new series, Ultraman Trigger, will start broadcasting this July.
Now, you can have these characters do their thing right in front of your eyes. Take a break to watch Gomora roaring in your living room!
Characters that are viewable in AR include Ultraman, Ultraman Zero, Ultraman Belial and Gomora.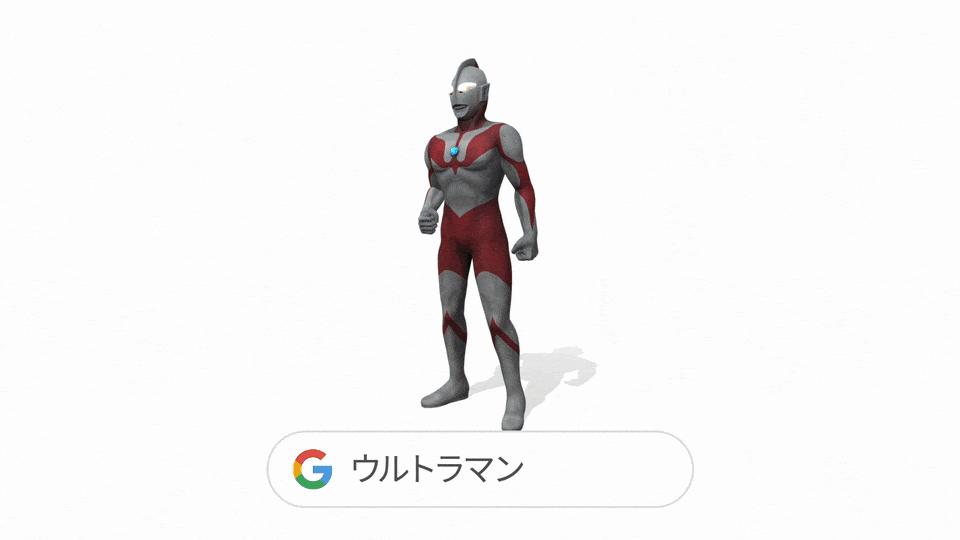 How to access and share:
Search for one of the characters on Google using a mobile device and tap "View in 3D" to rotate or zoom in and see it up close. You can then bring the characters from outer space into your space.
・Android: Search for "Ultraman" or one of the other characters on the Google app or any Android browser and tap "View in 3D." You can see 3D content on devices with Android 7 Plus and you can see AR content on ARCore-enabled devices.
・iOS: Search for "Ultraman" or one of the other characters on the Google app. 3D and AR content is available on iOS 11.0+ devices.
You can also create AR videos — or recreate your favorite scenes — with the recording option.
Don't forget to tag your photos and videos on social with #Google3D.
This is TSUBURAYA PRODUCTIONS' Official Global Website.
Official information of Ultraman, Kaiju, Movie, Anime, Comic books, Tokusatsu etc.
Discover the latest official news on the Ultraman series and other works by TSUBURAYA PRODUCTIONS