NEWS ARCHIVES
Ultraman Connection Live Holiday Special Tickets on Sale Now! Adds Ultraman Ribut & Trigger Stars!
Tickets are now on sale for the greatest of end of year parties for Ultraman fans — the Ultraman Connection Holiday Special. Find them here!
Tsuburaya Productions and Iceberg Theory have brought a sleigh-load of special guests from Ultraman Trigger: New Generation Tiga to talk about the series they've helped make great, just as it approaches its climax!
Runa Toyoda (Yuna Shizuma/Yuzare)
Runa Toyoda plays Yuna Shizuma, the heroine of Trigger, as well as her past incarnation, the mysterious Yuzare. Toyoda is a true talent, who has managed to contrast dual roles excellently, swapping between the still-developing optimism of Yuna with the noble solemnity of Yuzare, and has played a vital role in each episode of Trigger. In the Holiday Special, fans will be able to reminisce with her about her debut in the Ultraman Series, and how she has continued to grow as an actress alongside her roles.
Kei Hosogai (Ignis)
Kei Hosogai is the talent behind the dashing and mysterious treasure hunter Ignis, erstwhile ally and occasional foil to Ultraman Trigger and his allies in GUTS-Select. Hosogai is no stranger to playing complex characters in Tokusatsu, as fans of the genre might recognize his performance in other shows before, but his performance as the sole remaining Lishurian has made him a breakout star among Ultraman Series fans.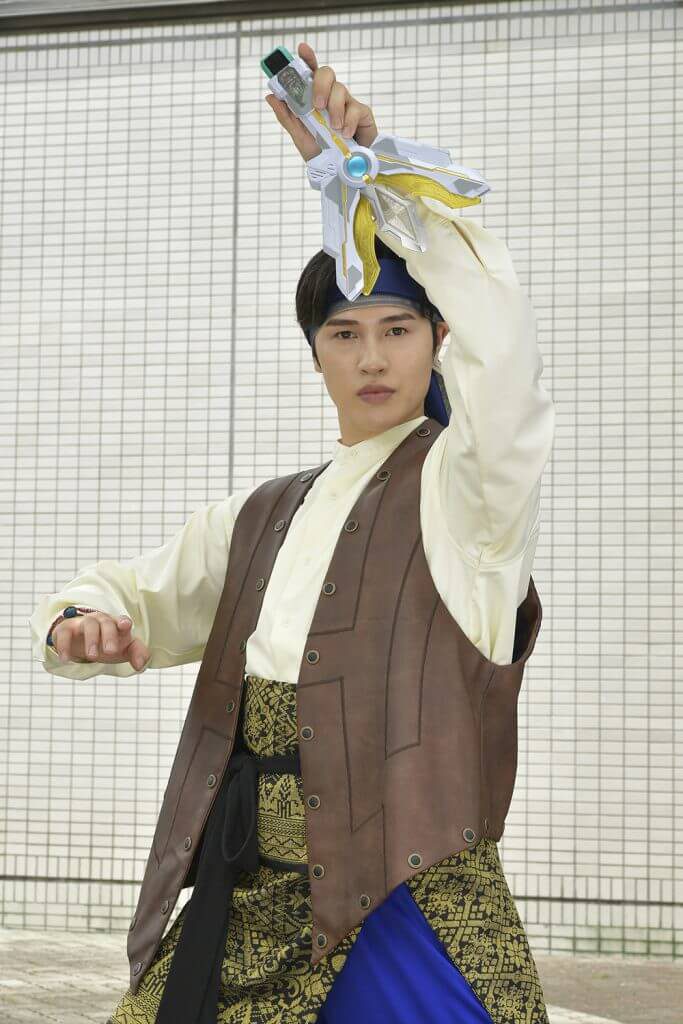 Shimba Tsuchiya (Ribut/Ultraman Ribut)
Shimba Tsuchiya brought an internationally beloved character to the screen in a new way when he debuted as the human form of Ultraman Ribut in Ultraman Trigger, the first live-action human to transform into the character. Initially known as a voice actor, Tsuchiya's acting chops are unquestionable after his lauded performance as Ribut in episodes 14 and 15 of Trigger. Look forward to his perspectives on bringing the internationally beloved Ribut to fans in a new
Sean Nichols (Host/Sean White)
It wouldn't be Ultraman Connection Live without our beloved host, Sean Nichols! Known initially to Ultraman Series fans for his performance as Sean White in Ultraman Max, Sean has been with Ultraman Connection Live since the original Sevenger Fight event earlier this year, and as usual, you can be certain he'll bring his talents and charm to make this event unforgettable!
Fans will get a one-of-a-kind chance to interact with these performers, with some of you able to send selected questions and comments to our stars, live on-air. Have a question you want to ask, or something from the heart you want to share? Better prepare it now!
Finally, as befits the season, there will be a number of special gifts and surprises just for Ultraman Connection members all throughout the show. Just be warned: as any attendant of one of these shows knows, ANYTHING can happen at Ultraman Connection Live, so don't miss it!
Tickets are up as of tonight, December 8th, 2021, and you can pick them up right here, for $10 USD. Pick up your tickets now and celebrate the season with Ultraman Connection! And for year-round coverage of the Ultraman Series, make sure you stay close to Ultraman Connection!
Fans who are familiar with Ultraman Connection will know that Ultraman Connection Live has always been providing all-new, exciting Ultraman Series content for fans new and old, and the Holiday Special will be starting off with that in mind, featuring a demo screening of a brand-new interactive experience; and with it, a never-before-seen sneak peek into next year's massive Ultraman Series event, Ultra Galaxy Fight: The Destined Crossroad!
After that, fans from across the world will get their chance to send their love to several special guests from Ultraman Trigger: New Generation Tiga! Let's look at who's confirmed for the show, and the amazing character's they've played.
This is TSUBURAYA PRODUCTIONS' Official Global Website.
Official information of Ultraman, Kaiju, Movie, Anime, Comic books, Tokusatsu etc.
Discover the latest official news on the Ultraman series and other works by TSUBURAYA PRODUCTIONS