NEWS ARCHIVES
ULTRAMAN Season 2 Releases on Netflix April 14! Full Trailer Revealed & Maaya Sakamoto to Voice TARO's Girlfriend Izumi!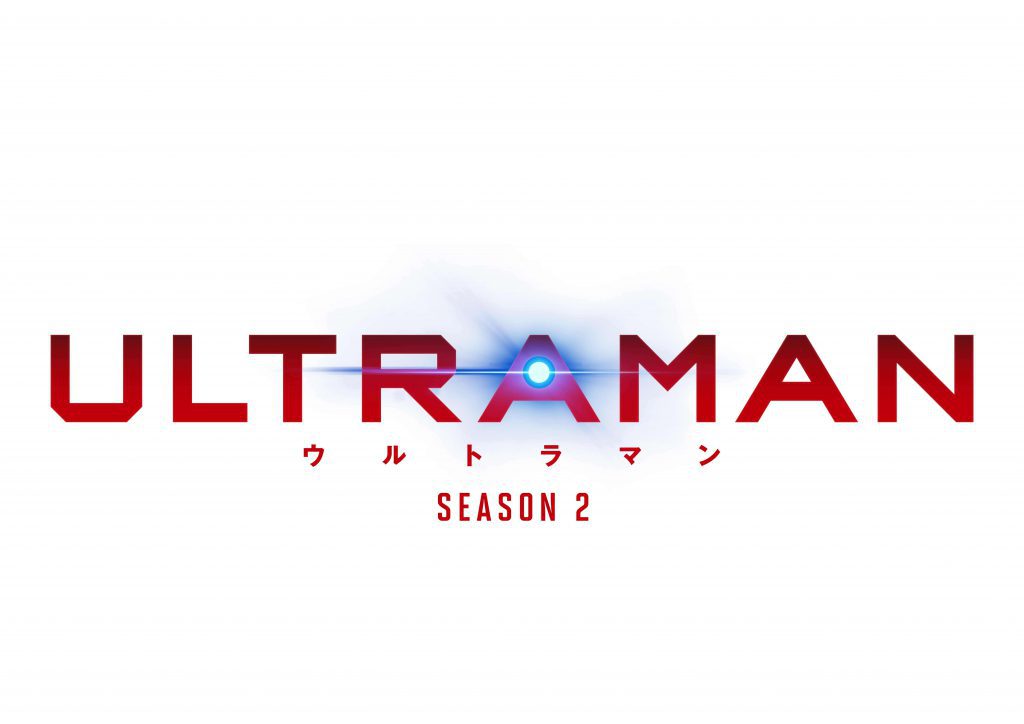 A massive cosmic weapon appears before the human-sized ULTRAMAN heroes… Full new trailer released teases an overwhelming battle scene!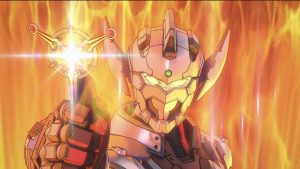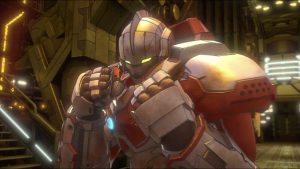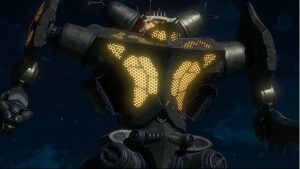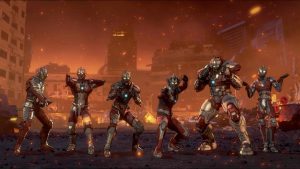 The newly released trailer begins with a shocking scene of an empty ULTRAMAN suit helmet falling to the floor. Shinjiro Hayata finds himself wrapped up in a mysterious "disappearance incident". The PV then speeds up with NOILION's upbeat opening song "3", released on the same day, hinting at a story filled with ups and downs! It then raises expectations with a flurry of battle action scenes against the sadistic Alien Pedant, and the Golden Fortress destroying the city. The PV closes with a scene that no Ultraman fan can see without heating up, the line-up of the 6 Ultra Warriors! Excitement for the new Season is higher-than-ever! In the newly released clips, we see not only the extreme animation quality, but also new characters and other anime-original elements not seen in the comic. You can expect nothing less than greatness from Director Kenji Kamiyama; his multi-layered dramatic story writing for Season 1 received support from both domestic and international fans.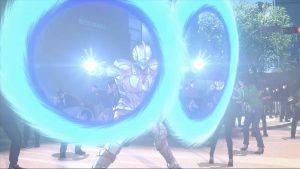 Aside from the new teaser, it is announced that Kotaro Higashi's (TARO's) girlfriend Izumi will be voiced by Maaya Sakamoto. She joyfully commented to being chosen to this role, "I'm very happy to be able to play Izumi. She's strong and righteous, a very vigorous woman. Please look forward to the role she will play in the story."
The world premier for Season 2 is confirmed to be April 10th!  Aside from the earliest advanced showing of Season 2, the event is worth paying attention to, as it will be a grand event featuring a Premium Orchestra concert of Season 1, a table-read of the script with the original authors, and more! As an exclusive Netflix streaming title, Season 2 will be streamed to over 190 countries and territories. We will be releasing new information about Anime ULTRAMAN so please keep an eye out for any and all updates!
<Character Introduction: Izumi>
Izumi (Voiced by: Maaya Sakamoto)
Kotaro Higashi's girlfriend. She has been waiting for Kotaro's return as he works as a journalist in America. She is entrusted with Kotaro's SLR camera, containing evidence he took of the "disappearance incident." She delivers it to the SSSP, and that changes her destiny forever.
■Full comments from Izumi's voice actress, Maaya Sakamoto
I'm very happy to be able to play Izumi. She's strong and righteous, a very animated woman. Please look forward to the role she will play in the story
We know there are many fans excited for Season 2, and the staff and the cast are combining all their efforts to meet your expectations. Please support the show.
■Comments from Original Story, Eiichi Shimizu & Tomohiro Shimoguchi
As for our comment regarding Season 2, first let us just say this.
Although we resisted making Taro wear a suit at first, when we first saw Taro in animated form we genuinely thought "Ahh, we're so glad we gave him a suit".
To all those who berated us for not giving him one, we're sorry for stubbornly saying we wouldn't.
Now it's at the point where we think there was really no better choice than Taro wearing a suit.
Season 2 made us realize that.
The storyline is the same as the manga but with original anime elements.
It's really interesting and a truly well-made piece of work, so we are confident that both readers of the original manga and non-readers can equally enjoy this season.
We're also really looking forward to watching Season 2 from April!
<Anime ULTRAMAN Season 2 Overview>
■Begins worldwide streaming on Netflix from April 14th 2022 (Thursday)
Title: ULTRAMAN Season 2
Episode: 6 in total
Original Story: Tsuburaya Productions, Eiichi Shimizu & Tomohiro Shimoguchi (Serial Publication of Monthly Hero's)
Directors: Kenji Kamiyama & Shinji Aramaki
Music: Toda Nobuka & Kazuma Jinnouchi
Production: Production I.G & SOLA DIGITAL ARTS
Official Website: https://anime.heros-ultraman.com/
©TSUBURAYA PRODUCTIONS ©Eiichi Shimizu, Tomohiro Shimoguchi ©ULTRAMAN PRODUCTION
<Introduction>
Season 2 of this series is now set for a global release in 2022, only on Netflix.
The series centers on the son of Ultraman, Shinjiro Hayata, and the six heroes (ULTRAMAN, SEVEN, ACE, ZOFFY, JACK, TARO) who carry on the tradition of the legendary 6 Ultra Brothers. Together, they face the schemes of aliens on a cosmic scale.
Kotaro Higashi, a young photographer, encounters a mysterious missing persons case. He takes a photo proving that it was the work of aliens and brings it to the SSSP with his girlfriend Izumi. However, a certain incident transforms him into a superhuman with incredible fiery superpowers.
Then, a massive cosmic weapon appears before the human-sized ULTRAMAN… 
<Synopsis>
A global mass disappearing event takes place among humanity. Rena and Shinjiro simultaneously vanish.
In the wake of these events, freelance journalist Kotaro Higashi investigates this mysterious "disappearance incident."
The aliens behind it are the terrorist organization Dark Star. They transmit a message to those on Earth. "Give us half of the Earth, or sacrifice half of its people… make your choice". At the same time, the recently disappeared Rena and Shinjiro are teleported to the Dark Star ship orbiting the Earth.
Learning too much, Kotaro is caught in the crossfire between Dark Star and the SSSP, and is almost left for dead….
In the final battle, our heroes face off against the Golden Fortress. Facing this giant mecha destroying the city, ULTRAMAN, SEVEN and TARO are joined by ZOFFY, JACK, and ACE.
At long last the 6 ULTRAMAN heroes have assembled!
<ULTRAMAN Anime Season 1 Outline>
■Available for streaming on Netflix worldwide.
Title: ULTRAMAN
Episode: 13 in total.
Original Work: Tsuburaya Productions, Eiichi Shimizu & Tomohiro Shimoguchi (Serial Publication of Monthly HERO'S)
Directors: Kenji Kamiyama & Shinji Aramaki
Music: Toda Nobuka & Kazuma Jinnouchi
Production: Production I.G & SOLA DIGITAL ARTS
CAST:Shinjiro Hayato/Ryohei Kimura, Dan Moroboshi/Takuya Eguchi, Seiji Hokuto/Megumi Han, Shin Hayata/Hideyuki Tanaka, Rena Sayama/Sumire Morohoshi, Mitsuhiro Ide/Ken Uo, Edo/Shigeru Ushiyama, JACK/Ryota Takeuchi, Yosuke Endo/Eiji Hanawa, Kurata/Hirokazu Sekido, Shiraishi/Minoru Shiraishi, Adad/Kenjiro Tsuda, Ace Killer/Hiroaki Hirata, Bemular/Kaiji Soze
Opening Song:OLDCODEX "Sight Over The Battle"
TV Broadcast Opening Song: OLDCODEX "Core Fade"
TV Broadcast Ending Song: Void Chords feat. Ryohei & Foggy-D "my ID"
Official Website: https://anime.heros-ultraman.com/
©TSUBURAYA PRODUCTIONS ©Eiichi Shimizu, Tomohiro Shimoguchi ©ULTRAMAN PRODUCTION CONSORTIUM
[Anime "ULTRAMAN" Season 1 Details]
Released on Netflix worldwide from April 1, 2019 (On local platforms in China from April 2, 2019)
<About Comics ULTRAMAN>
Authors: Eiichi Shimizu & Tomohiro Shimoguchi (of Linebarrels of Iron, etc.)
Publisher/Serialisation:  HERO'S, INC. / Monthly HERO'S
Standalone Comics: Chapter 17 currently on-sale / HERO'S Comics (published by Shogakukan Creative)
ULTRAMAN Official Site: https://heros-ultraman.com/
Official Twitter Account: @heros_ultraman
©TSUBURAYA PRODUCTIONS
This is TSUBURAYA PRODUCTIONS' Official Global Website.
Official information of Ultraman, Kaiju, Movie, Anime, Comic books, Tokusatsu etc.
Discover the latest official news on the Ultraman series and other works by TSUBURAYA PRODUCTIONS