NEWS ARCHIVES
New English Cast Announced for ULTRA GALAXY FIGHT: THE DESTINED CROSSROAD including Ultraman Regulos, Absolute Titan and More!
Tsuburaya Productions is proud to announce a group of new and recurring English voice actors for Ultra Galaxy Fight: The Destined Crossroad!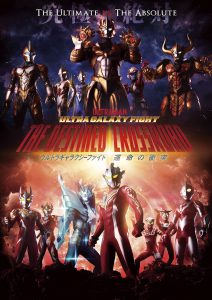 As  the sequel to Ultra Galaxy Fight: The Absolute Conspiracy, The Destined Crossroad not only  reprises most of the cast from The Absolute Conspiracy, but also a large cast from the 2019 Ultra Galaxy Fight: New Generation Heroes as well. Today, we are announcing the first part of the cast including three major new characters – Ultraman Regulos, Absolute Titan and Absolute Diavolo! Take a look at their comments towards the series as well as their passion  for the Ultraman franchise.
Vinay Murthy, as English Voice of Ultraman Regulos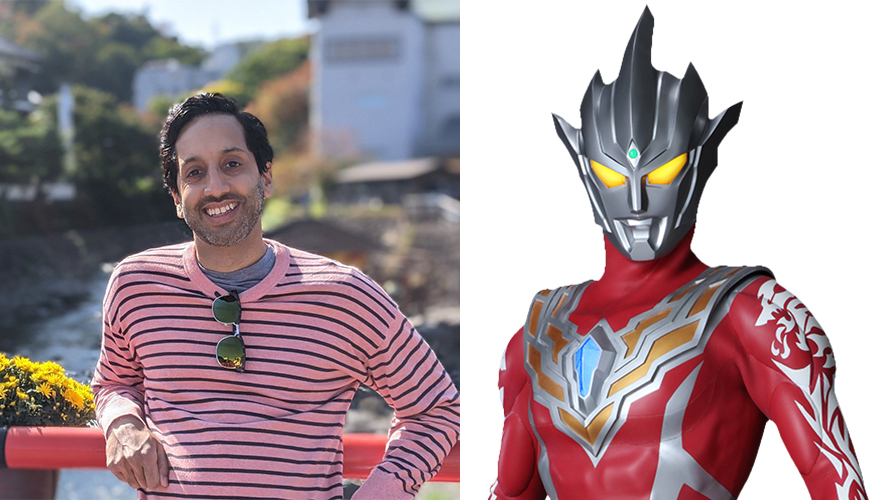 I had so much fun voicing Ultraman Regulos! He might be overly quick to action, but he does it all because he cares so much about his friends. He'll do anything to help them, even if that means he sometimes acts too rashly. That makes him a really enjoyable character to play.
Dennis Falt, as English Voice of Absolute Diavolo
I was so excited when I heard I'd be voicing the new evil guy in Ultra Galaxy Fight: The Destined Crossroad. I love playing evil. It offers more depth of character. You better enjoy this as much as we voice actors enjoyed doing it. Don't make me come down there, I've got some really mean moves (diabolical laugh).
Douglas Kirk, as English Voice of Absolute Titan and Ultraman Jack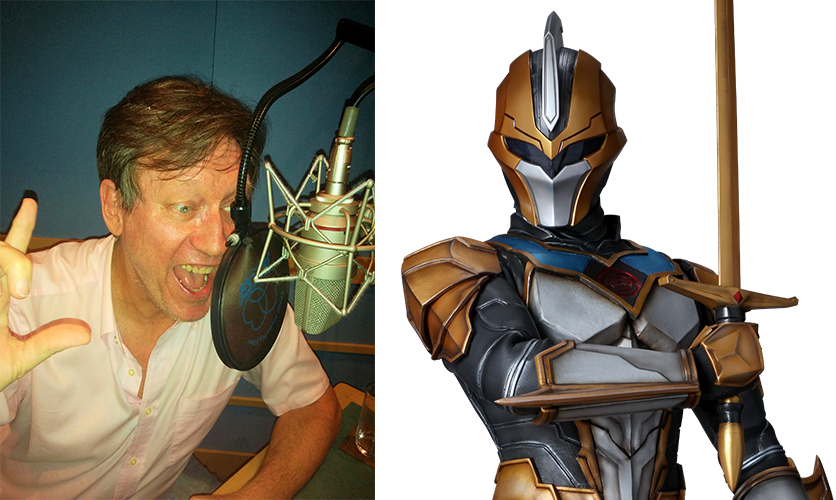 I am grateful to the Ultraman universe and producers who provided me with the enjoyable challenges of several characters, including Absolute Titan in Ultra Galaxy Fight: The Destined Crossroad. I appreciate that we took the time to "find" the character.
To be honest, it can be especially fun sometimes to play a villain. That helps me exorcise some demons, for sure!
Another role I played was Ultraman Jack. It's always enjoyable to have the chance to play different roles!
Walter Roberts, returning as English Voice of Absolute Tartarus
I have been playing the voice of Absolute Tartarus. It is a pleasure to voice the role of a powerful evil incarnate.
Tartarus wields his evil power remorselessly. He makes decisions of "Absolute" Destruction with the cool calculation of a powerful oligarch.
His voice is commanding, authoritative, and resonant. Tempered in battle, Tartarus unflinchingly confronts his opponents with a warrior's confidence of unworldly superiority.
Tartarus has ice-water in his black-blood veins. Butter does not melt in his mouth. Don't get too close. You'll get burned!
Eric Kelso, returning as English Voice of Ultraman Zero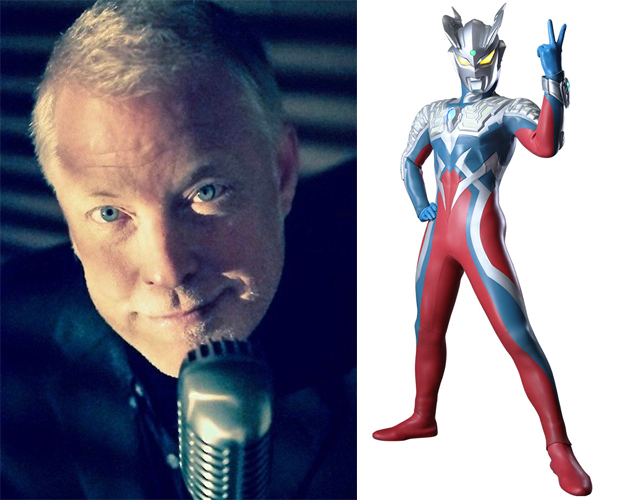 Great to be back as Ultraman Zero in Ultra Galaxy Fight: The Destined Crossroad! A young buck who was born to lead!
I really feel like his character has been developing – definitely an interesting guy to voice.
Can't wait to see where the story goes from here!
Peter von Gomm, returning as English Voice of Ultraman Ginga and Ultraman Z
Don't mess with Ginga or Z! These guys are on the right side of interstellar law and when it's show time you better hope you're on their team. Dark force baddies watch your backsides if you want to be around for another episode! Always a blast working on this series and playing these characters!
Josh Keller, returning as English Voice of Ultraman Ribut
I was thrilled to reprise voice duties for the hero from the Land of Light, Ultraman Ribut! Doesn't he have some of the slickest weapons and techniques? The Blocker Effect is so cool! What's your favorite?
I want to send a shout out to all the diehard Ribut fans in Malaysia and elsewhere! You're the best!
Jack Merluzzi, as English Voice of Ultraman Belial and Beilarok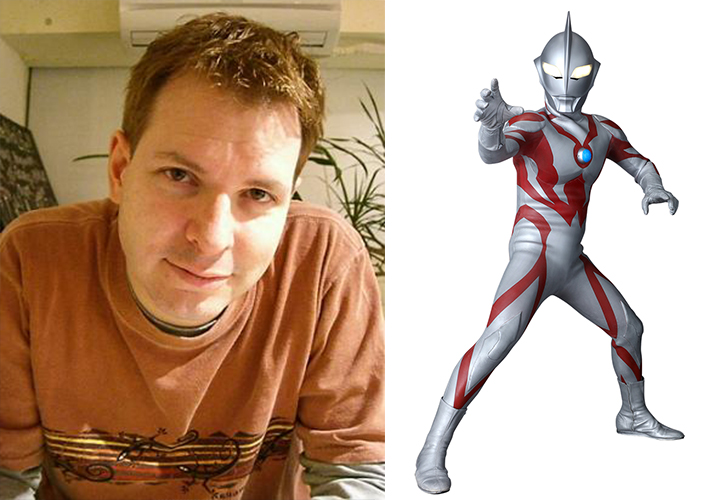 The best part of voicing Ultraman Belial is that I also get to voice Beliarok! What a seriously cool sword! Knows what it wants and willing to switch sides just to see some action.
Michael Rhys, returning as English Voice of Ultraman Tregear
I want to say a big thank you to the many dedicated Ultraman fans around the world. Without your support and enthusiasm we wouldn't be returning for our third series in English.
Once again I play the smooth, calculating Ultraman Tregear, though in his early style. This brings the challenge of playing him lighter and somewhat more naive then the fully evolved villain we know and love. Well, I certainly love playing him, that's for sure.
I hope you enjoy the new series and, as always, I look forward to reading all your comments.
Matthew Masaru Barron, as English Voice of Ultraman Taiga and Astra
Doing Ultraman Taiga's voice was awesome. But doing Astra's voice blew my mind! He was one of my favorite Ultraman when I was a kid. Special thanks to my uncle who always rented a video for me and my brothers to watch every time we went to his house!
Ultra Galaxy Fight: The Destined Crossroad will begin streaming on Ultraman Connection in full length from March 28th! Become an Ultraman Connection member now at UltramanConnection.com.
Please check out our official website and social media accounts for latest news and updates!
Official Website: https://en.tsuburaya-prod.co.jp/
Official Twitter: https://twitter.com/TsuburayaGlobal
Official Facebook: https://www.facebook.com/tsuburayaglobal/
Ultraman Connection (Your Link to the M78 Universe): https://www.ultramanconnection.com/
Ultraman Connection Official Twitter: https://twitter.com/UltramanConnect
This is TSUBURAYA PRODUCTIONS' Official Global Website.
Official information of Ultraman, Kaiju, Movie, Anime, Comic books, Tokusatsu etc.
Discover the latest official news on the Ultraman series and other works by TSUBURAYA PRODUCTIONS