NEWS ARCHIVES
ULTRAMAN GEED The Movie Grand Finale, "Connect the Wishes!" from Riku&Leito to Katsumi &Isami!
The grand finale greeting and "cheering screening" of the highly popular "ULTRAMAN GEED The Movie: Connect the Wishes!" was held at Marunouchi Piccadilly, Tokyo on June 23rd, 2018.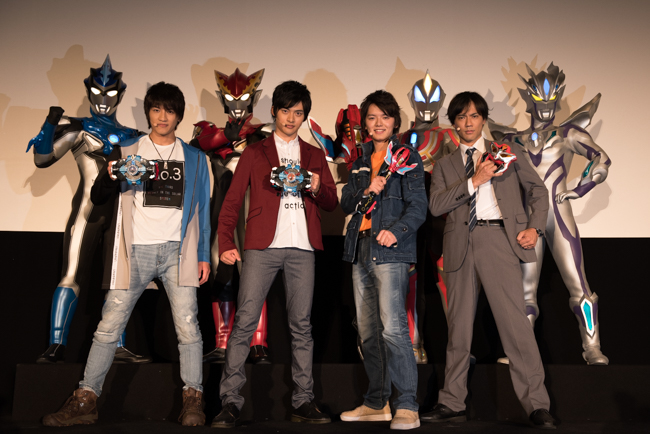 Front Row: Ryosuke Koike, Yuya Hirata, Tatsuomi Hamada, Yuta Ozawa
Second Row: Ultraman Blu, Ultraman Rosso, Ultraman Geed Ultimate Final, Ultraman Zero Beyond
SittinG around DOing nothing won't get me anywhere! Fans of ULTRAMAN GEED gather together!
The "cheering screening" was a special screening that allows fans to raise their voices, bring Ultraman's transformation items and other toys to support the heroes. The fans cheered and shouted "SittinG around DOing nothing won't get me anywhere!" to the Ultra Heroes and casts, bringing a great climax for the grand finale.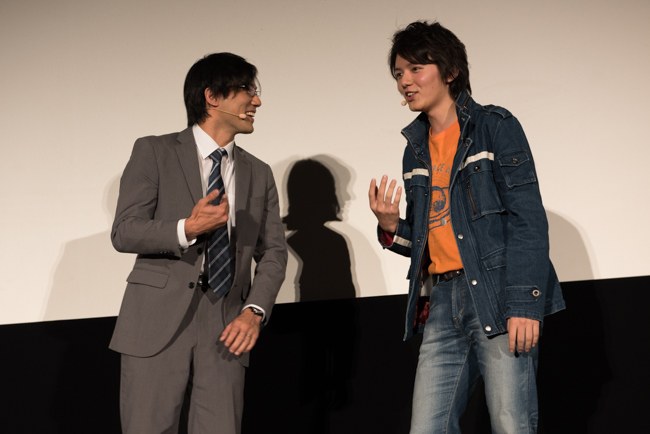 Tatsuomi Hamada as RikuAsakura / Ultraman Geed and Yuta Ozawa as LeitoIgakuri / Ultraman Zero came up on stage for the greeting.
Yuta Ozawa, as Leito, commented "The cheering I got from everyone today will become my motivation to achieve my sales quota from tomorrow on." He continued on saying, "I can feel how much this film is beloved. I have learned a lot of things from Zero. Through this series, I found out that if you wish strong enough, your wish will come true!"
Tatsuomi Hamada, as Riku, commented: "I will continue to be Ultraman for the rest of my life. Both as RikuAsakura and as Ultraman Geed, I will keep protecting everyone on Earth no matter how old I become. Geed is an irreplaceable part of me."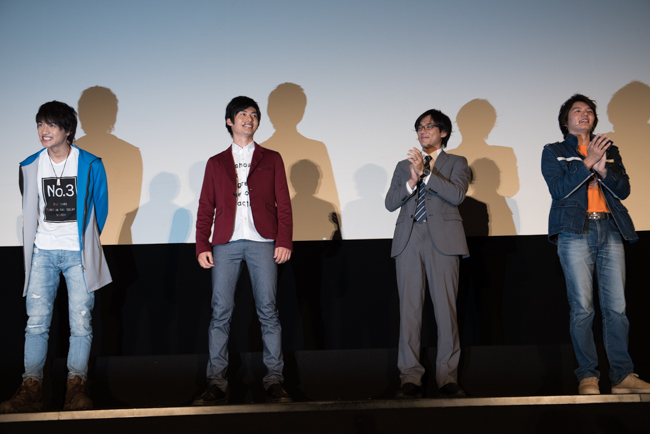 Furthermore, Yuta Hirata as Katsumi Minato / Ultraman Rosso and Ryosuke Koike as Isami Minato / Ultraman Blu, the hero brothers from the new series ULTRAMAN R/B also appeared on stage.
Tatsuomi Hamada gave the new heroes the following messages: "I am proud to become a senior Ultraman, but I also feel that you are so lucky to be brothers. Family members are very important, aren't they? Remember that you are brothers, try your best and don't forget to believe in each other. I wish both of you the best!"
Finally, the 4 heroes made their signature call at once.
Katsumi: "Element of fire! Crimson flame!"
Isami: "Element of water! Azure ocean!"
Riku: "Connect the wishes!"
Leito: "I have no limit!"
Following their call, Ultraman Rosso, Blu, Geed Ultimate Final and Zero Beyond appeared on stage!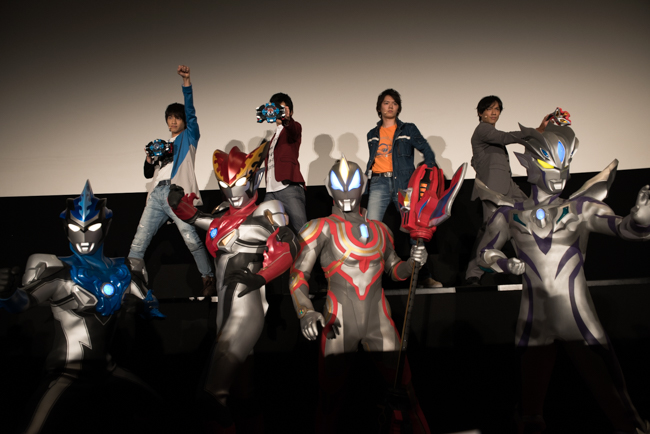 The cast and the Ultra Heroes said goodbye with a high five to the fans as a sign of gratitude. During the event, there was also a pleasant surprise with Mayu Hasegawa, as Moa Aizaki, and Koichi Sakamoto, the director of the film, appeared on stage for the fans.
SittinG around DOing nothing won't get me anywhere!
We thank you for all your support for "Ultraman Geed", and ask for your continuous support for the new series ULTRAMAN R/B, which started on July 7th, 2018!
Color me with your power! Ruebe!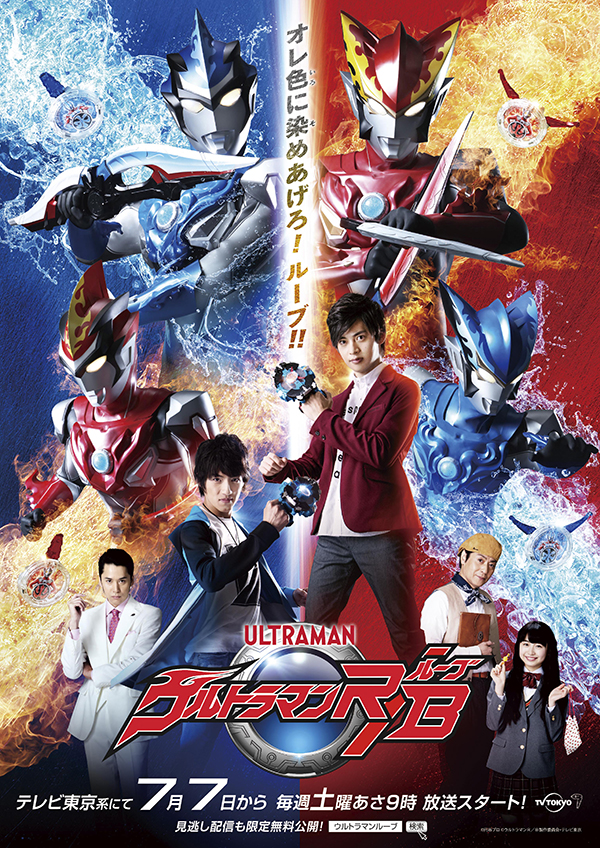 -Outline of ULTRAMAN R/B (Ruebe)
Premiere Date: July 7th (Sat) 2018
Air Time: 9:00-9:30a.m. every Saturday
Broadcasting Station: TXN Network and others
No. of Episodes: 25 episodes
Production: Tsuburaya Productions, TV Tokyo, Dentsu
TV Program Official Website: http://ani.tv/rb
Official Website: http://m-78.jp/rb/
Official Twitter: https://twitter.com/ultraman_series/
Official Hashtag: #ウルトラマンルーブ #UltramanRB
This is TSUBURAYA PRODUCTIONS' Official Global Website.
Official information of Ultraman, Kaiju, Movie, Anime, Comic books, Tokusatsu etc.
Discover the latest official news on the Ultraman series and other works by TSUBURAYA PRODUCTIONS