NEWS ARCHIVES
Anime ULTRAMAN Final Season Main Trailer and Theme Songs Artists Revealed!
Since its debut on Netflix in 2019, anime ULTRAMAN has gained high popularity not only in Japan but also among fans internationally. The series has been nominated for "Best Direction – TV/Media" at the 47th Annie Awards and won the "Best CG Award for TV and Streaming Programs – Animation" at the VFX-JAPAN Awards 2020. It has received high praise both in Japan and internationally, and its second season, which was released in 2022, also became a smash hit worldwide. Now, with only a month away to its release on May 11th, 2023 (JST), the main trailer and the artists for the opening and ending song has been announced.
The newly released main trailer begins with Ultraman standing alone in a desolate city engulfed in flames. Edo's words "killing the Ultraman faith" and "Ultraman turned into a calamity" create an eerie and ominous atmosphere. As Ultraman is depicted as if he has been tainted by evil, what is the meaning behind the words "the curse of Ultraman" and "the true power that resides within Shinjiro"? What is the significance of the disturbing shots of Shinjiro running amok and saying "I'm scared, I'm becoming someone else"? There are still many mysteries to unravel, but the overwhelming sense of nostalgia for the original Ultraman series from 1966 come from scenes featuring the giant Zetton, Arashi holding a missile resembling of the Zero Gravitiy Bullet, and Bemular's line "I have become so fond of Earthlings".
The opening song "RAYS", will be performed in collaboration by NOILION, the artist who performed the opening song for the previous season, and MIYAVI, a world-renowned artist. The ending theme song will be performed by Void Chords feat. Ryohei & Foggy-D, who have been performing music throughout the series. Their song, filled with a sense of speed and stylishness, will further enhance the story and add a colorful touch to anime ULTRAMAN Final Season.
Comments from the Directors, Kenji Kaminaga and Shinji Aramaki!
Comment from Kenji Kaminaga
At last, it is the FINAL season. As a creator, it is both exciting and a bit sad to put an end to the ULTRAMAN series that we have been working on for so long, with this season.
In an era where it has become difficult to create a clear final episode, I feel that being able to end the series in a solid manner like this is a valuable experience.
Whether you have been watching since the previous season or this is your first time watching  ULTRAMAN, you can enjoy it in your own way, so please watch it over and over!
Comment from Shinji Aramaki
We released Season 1 in the first year of Reiwa (2019) (at that time, we didn't even think about having Season 2), and we were allowed to make Season 2 consecutively, and now we have Season 3, which is also the FINAL season. When I heard this, the first thing I thought was that I wanted to make it an ultimate culmination of what we have done so far, pouring in all the efforts without holding back, and making it a grand finale that would be the culmination of the staff and cast's collective strength.
We feel fortunate to be able to create a story that is directly connected to the origins of the big title like Ultraman, which has a history of over 50 years. Our goal was to capture the excitement of the viewers as we spun the story, by portraying the hero's passion growing stronger and stronger as the plot progressed.
Please enjoy it until the very end.
Theme Songs Overview and Comments from the Artists.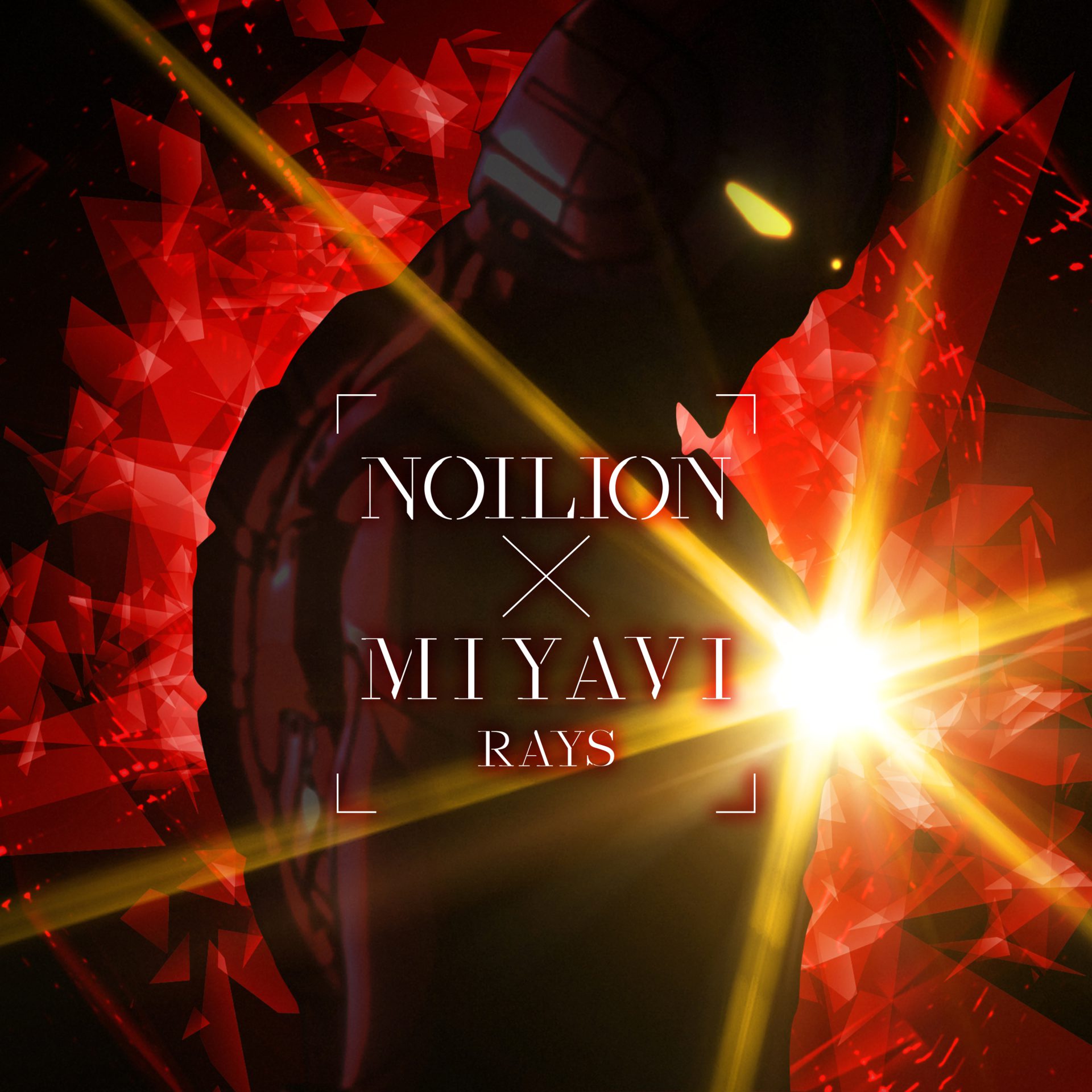 "RAYS" NOILION×MIYAVI
Lyrics by Konnie Aoki
Music and Arranged by TeddyLoid、MIYAVI、Carlos K.
Comments from NOILION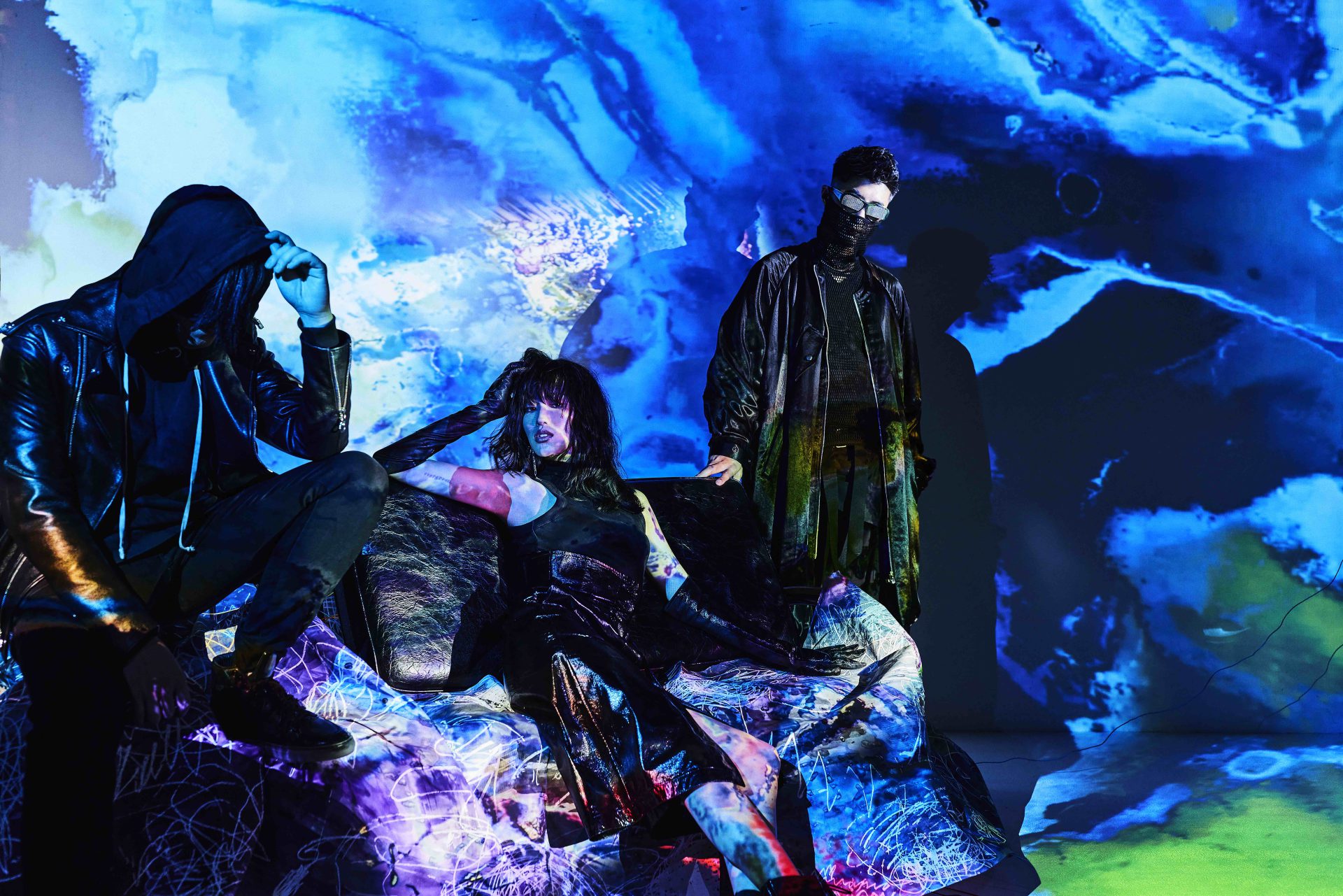 ULTRAMAN Final Season is finally here!
This time…!
As NOILION, we are truly honored to sing the Opening theme song for the Final Season, following the previous one, along with MIYAVI, an artist we respect and admire!
The story is about Shinjiro, who is burdened with the fate of the world, and who faces hardships and struggles as he moves forward. 
This is a story of many intersecting destinies, sometimes colliding with each other, while also overlapping and progressing together.
We were greatly inspired by the message overflowing from the work.
We created the song "RAYS", putting our passion and respect into every sound and word.
We sincerely hope that the ULTRAMAN FINAL Season will be a "light" for the future, for people living today.
Profile
With TeddyLoid as the sound producer, from Tokyo, creating a unique blend of music and visuals, the world's attention is gathering on this new group called NOILION. With the phrase, "Live On in the Noisy World" as the focal point, their message speaks to embrace the warmth of being a human, through the noise and distortion of the digital age.
A chemical reaction is caused by the three members of this creator unit:
A world-class bilingual high-tone vocalist, "LIO."
A new, edgy, mysterious DJ with the DNA of the dance music legend, "KILLIT."
A VJ skilled in projection mapping live performances, taking over the forefront of Japan's club scene, "REAK."
NOILION official website 
NOILION official Twitter 
https://twitter.com/NOILION_JPN 
NOILION official Instagram 
https://www.instagram.com/noilion_official/
NOILION official Facebook 
https://www.facebook.com/NoilionOfficial
Comment from MIYAVI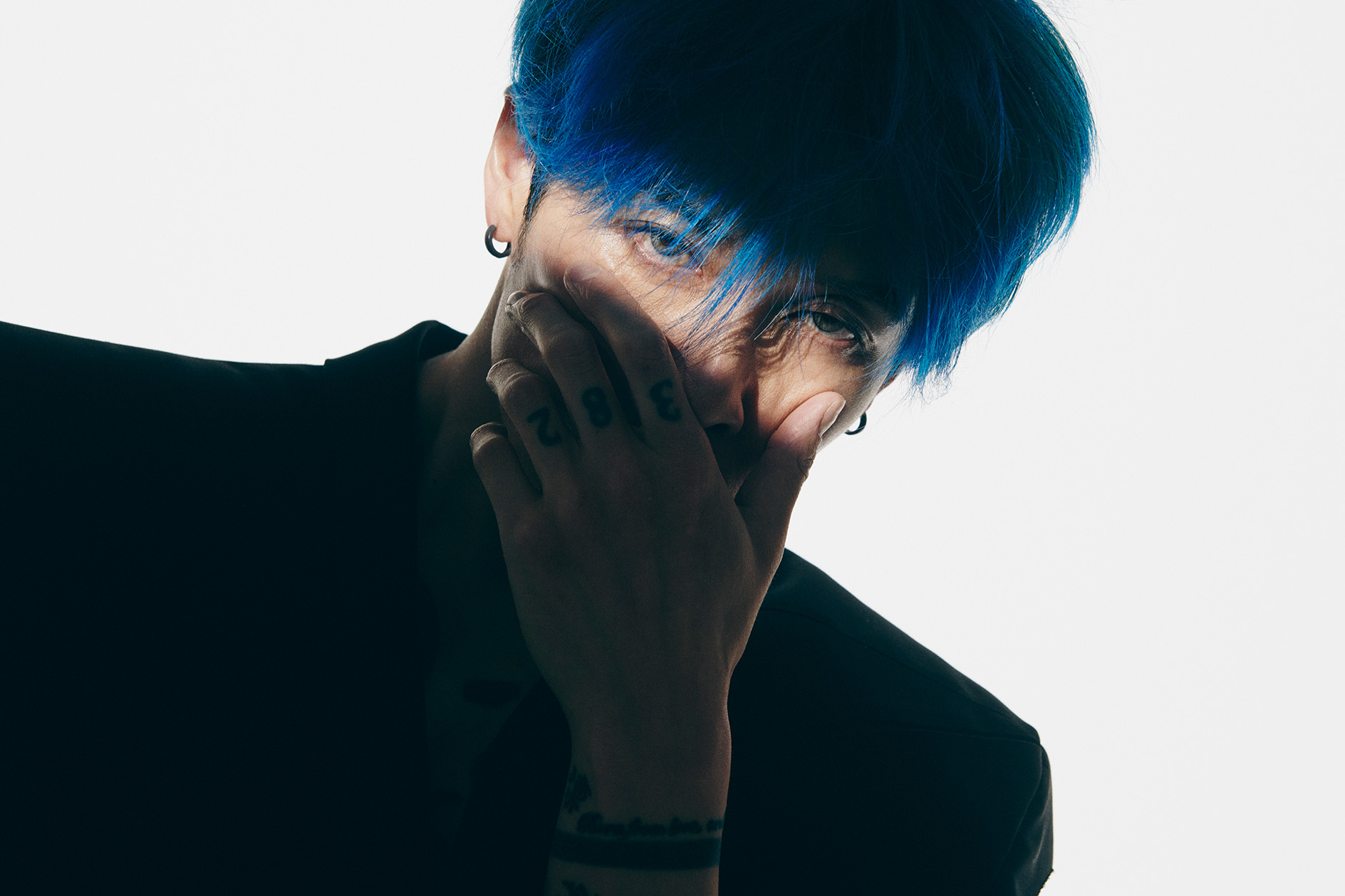 "A Japanese hero saves the world."
How can I not get exited being a Japanese myself.
The final season we all waited for is finally about to begin.
How will the story turn out?
What will happen to the world?
Can't wait to dive in to the world of this series and also so thrilled and excited to share my new music with NOILION "RAYS" with you all!!
Schwatch
Profile
MIYAVI is a musician, actor, and philanthropist, bridging cultures across the globe with his music and message. His unique style of guitar playing has taken him on 8 world tours in over 30 countries. Fans refer to MIYAVI as the "Samurai Guitarist." He has released 13 studio albums. 
In December 2018, MIYAVI released the groundbreaking collaboration album Samurai Sessions Vol. 3: Worlds Collide on Universal Music Group. The stellar list of U.S.-based collaborators included Oscar-nominated actor Samuel L. Jackson, Grammy nominated R&B artist Gallant, Grammy nominated Pop artist Mikky Ekko, Grammy winning producer RAC, Malaysian born R&B songstress Yuna, South Central LA rapper DUCKWRTH, "Hood EDM" rapper Bok Nero, "laptop punk" artist NVDES, and Australian born Pop artist Betty Who.
MIYAVI returned to releasing solo albums with 2019's NO SLEEP TILL TOKYO kicked off by a concert at Los Angeles Dodgers Stadium followed by the 2020 release of Holy Nights.  On September 15, 2021 MIYAVI will release his new album titled Imaginary with features from KPOP star Kang Daniel and Grammy winning pop artist Kimbra. 
MIYAVI made his big screen debut in the Oscar nominated film Unbroken. He has since appeared in the 2017 blockbuster Kong:Skull Island and the live-action adaptation of the popular manga Bleach. His recent filmography includes the films Stray (2019) , Maleficent 2 (2020)  KATE (2021) and the hit animated series Arcane. He is currently a panelist on the Japanese version of hit singing show The Masked Singer. 
As a brand ambassador, MIYAVI has appeared as the face of Beats headphones in Japan and on billboards worldwide in Moncler's Beyond campaign. MIYAVI is the brand ambassador for American Airlines, Gucci, McLaren and Dell Computers. In 2021, MIYAVI released a signature Telecaster with Fender guitars. He is the face of Gucci Japan appearing in Gucci's Off the Grid campaign alongside rapper Lil Nas X and veteran actress Jane Fonda. MIYAVI has walked the runway at Paris Fashion Week 2018, modeling designer Yohji Yamamoto's Y-3 collection. For the past 4 years, MIYAVI has served as a goodwill ambassador to the United Nations Refugee Agency (UNHCR) traveling to refugee camps all over the globe.
[Official Website]
[Socials]
MIYAVI
YouTube: https://www.youtube.com/@MIYAVIOfficial
Instagram: https://www.instagram.com/miyavi_ishihara/
Twitter: https://twitter.com/miyavi_official/
WEIBO: https://weibo.com/u/2381640694
Facebook: https://www.facebook.com/MIYAVI.OFFlCIAL/
TikTok: https://www.tiktok.com/@miyavi_lee_ishihara/
[The Last Rockstars]
https://www.instagram.com/thelastrockstars/
https://twitter.com/LAST_ROCKSTARS
[STAFF]
Instagram: https://www.instagram.com/miyavi_staff
Twitter: https://twitter.com/MIYAVI_STAFF
Ending Theme Song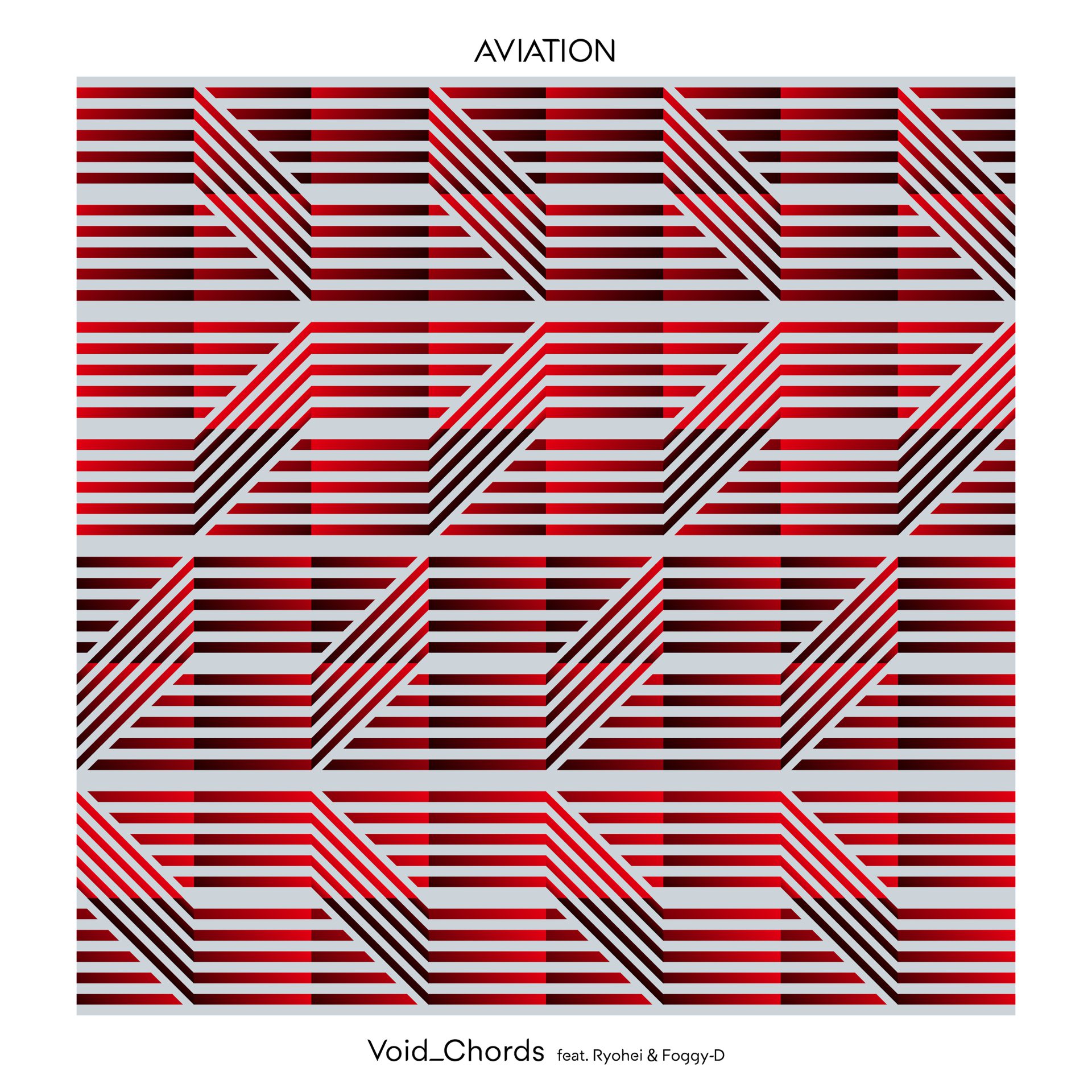 "AVIATION" Void_Chords feat. Ryohei & Foggy-D
Lyrics by Konnie Aoki
Music and Arranged by Ryo Takahashi
Comment by Void_Chords feat. Ryohei & Foggy-D 
ULTRAMAN is finally reaching its final stage, and I again had the honor to produce the Ending theme.
My utmost respect goes to the way of life of Shinjiro and the others, who have very human worries in the midst of the mortal struggle for the survival of the world, but also continue to look straight ahead at the future being laid on their shoulders and all possibilities; and also to the story itself, which portrays the above with the utmost skills as a song of praise to humanity, making it an experience full of entertainment value.
With this respect in mind, I created the theme song with both extremely classic and advanced sound. I would like to respond to the story with the message "what words we should receive when we imagine the future in their world".
I hope that together with this song, we can kick the earth high and travel far to the future beyond.
Profile
As part of the artist project Void_Chords, Ryohei Takahashi has performed numerous anime theme songs. At the same time, Void_Chords is active as a composer and arranger, participating in various sessions as a bassist. As a creator, he has released many soundtracks and pop works. Void_Chords is a multidimensional player who can compose, arrange, play bass and guitar in all genres, from jazz and classical to metal and club music, utilizing their rich DJ experience.
About Anime ULTRAMAN FINAL Season
Original Story: Tsuburaya Productions, Eiichi Shimizu, Tomohiro Shimoguchi (Serialized on  HERO'S magazine)
Director: Kenji Kamiyama, Shinji Aramaki
Music: Nobuko Toda, Kazuma Jinnouchi
Studio: Production I.G. × SOLA DIGITAL ARTS
Anime ULTRAMAN official website: http://anime.heros-ultraman.com/
©TSUBURAYA PRODUCTIONS ©Eiichi Shimizu, Tomohiro Shimoguchi ©ULTRAMAN PRODUCTION CONSORTIUM3
Introduction
The final chapter is finally here! ULTRAMAN ends with the Final Season magnificently!
The story of the warriors of light reaches a climax filled in secrets!
Following the first season in 2019, in 2022 anime ULTRAMAN was released for streaming on Netflix and has gained popularity across the globe. Now in spring 2023, the Final Season will bring the series to a close, releasing worldwide on Netflix!
The series is based on the manga by Eiichi Shimizu and Tomohiro Shimoguchi. Publication of the manga has expanded into 24 countries with translations into 11 languages. The animated series currently follows the same story as the manga. While keeping the spirit of the source material, now the series diverges into an alternate answer to the questions that the manga was based on. Two directors are undertaking this monumental animation project together: Kenji Kamiyama, director of the Ghost in the Shell: Stand Alone Complex series, and Shinji Aramaki, creator of Appleseed. This breakthrough animation co-produced by Production I.G and SOLA DIGITAL ARTS combines 3DCG animation to showcase the intricate details of the ULTRAMAN Suits with the dynamic action scenes unique to animation. This spring, the professionals of the latest animation techniques complete a new space legend for Japan's iconic science-fiction hero, Ultraman!
Story
This is another answer to Ultraman.
Earth has regained its peace after the fate-deciding battle with the Dark Star.
However, a new threat creeps up on the warriors.
A new battle breaks over Shinjiro's Ultraman Factor!
New information will be released on the official website and Twitter account!
Anime ULTRAMAN official website: http://anime.heros-ultraman.com/
Official Twitter Account: @heros_ultraman
Original Comics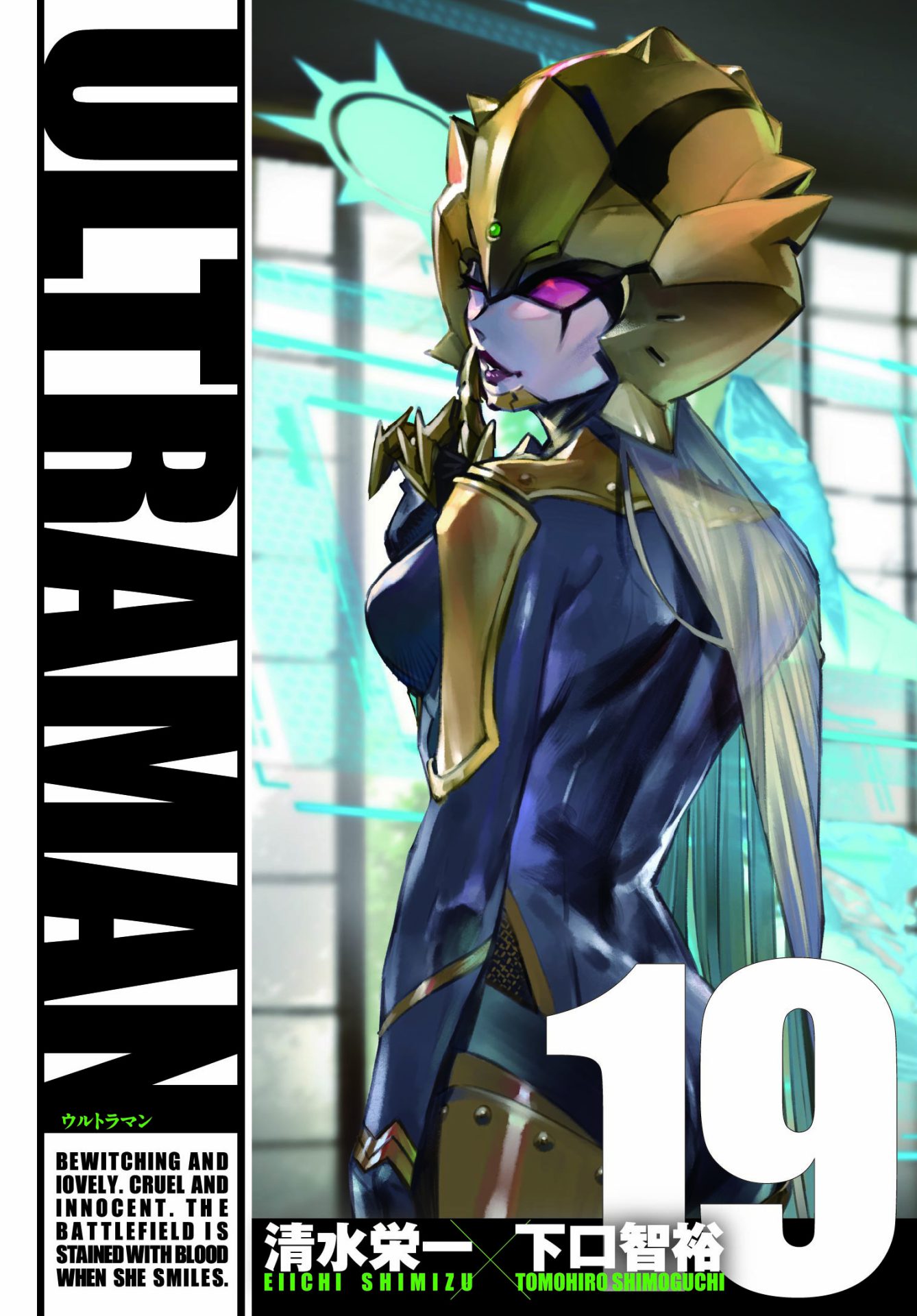 Authors: Eiichi Shimizu & Tomohiro Shimoguchi (of Linebarrels of Iron, etc.)
Publisher/Serialization:  HERO'S, INC. / Monthly HERO'S
Standalone Comics: Chapter 19 currently on-sale / HERO'S Comics (published by Shogakukan Creative)
ULTRAMAN Official Site: https://heros-ultraman.com/
This is TSUBURAYA PRODUCTIONS' Official Global Website.
Official information of Ultraman, Kaiju, Movie, Anime, Comic books, Tokusatsu etc.
Discover the latest official news on the Ultraman series and other works by TSUBURAYA PRODUCTIONS