NEWS ARCHIVES
Pre-order Started for 1/6th Scale Articulated Figure of ULTRAMAN SUIT ZERO LM Mode!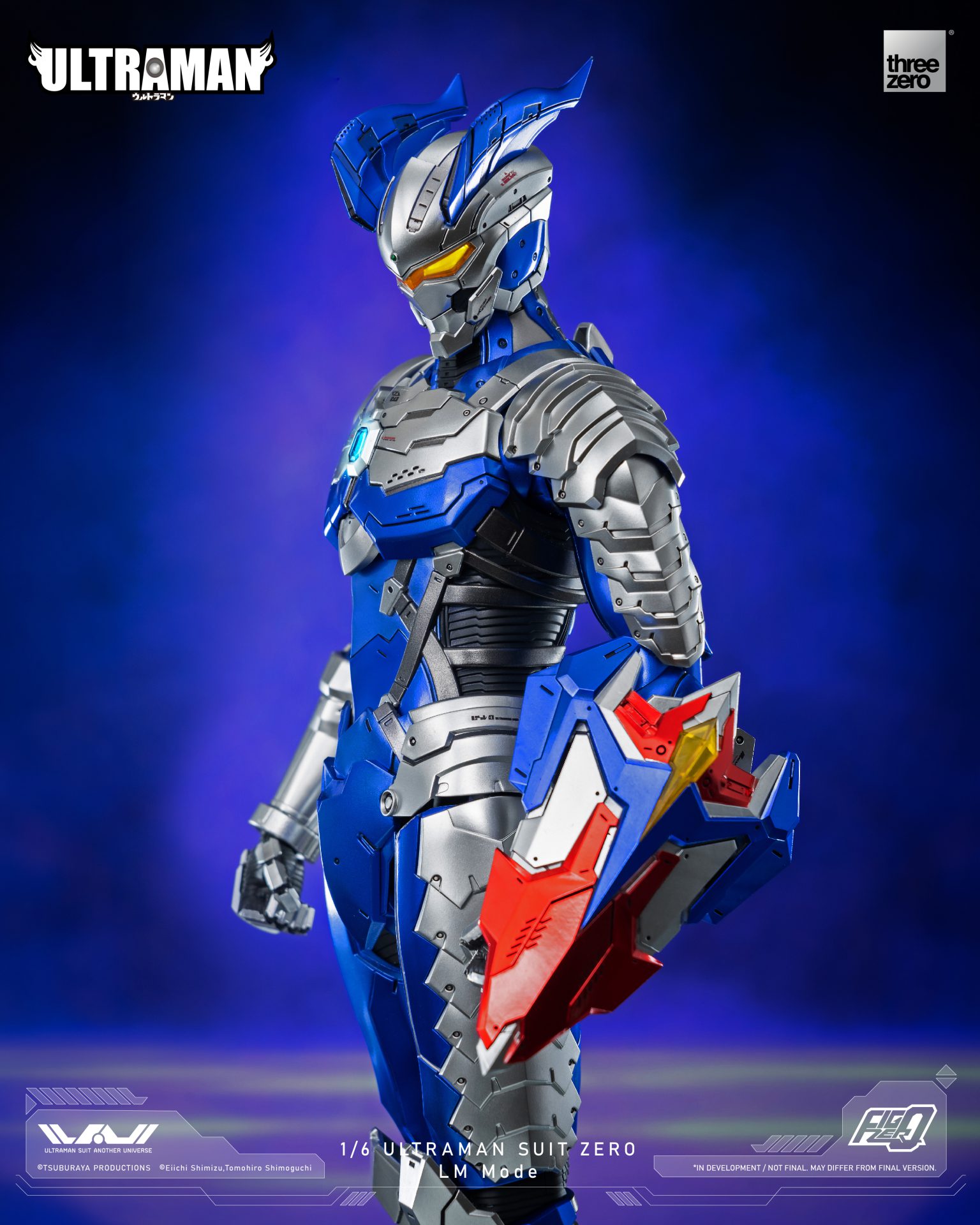 threezero, a Hong Kong figure company known for their high-end collectible figures, has announced the FigZero 1/6 ULTRAMAN SUIT ZERO LM Mode, a 1/6th scale action figure based on the ULTRAMAN SUIT ANOTHER UNIVERSE.
FigZero 1/6 ULTRAMAN SUIT ZERO LM Mode stands approximately 31.5cm (12.4") tall at 1/6th scale, and is a fully-articulated figure with 44 points of articulation. 
This collectible figure features a detailed paint application, and is constructed partially of die-cast zinc alloy and other metal parts for added durability. LED light-up features are installed at the eyes and the Color Timer at the chest. A pair of hand-held blades "ZERO Slugger-Hawk" which were included in the initial release FigZero 1/6 ULTRAMAN SUIT ZERO are also included with this figure; they now include a new blue blade piece made of clear parts. Also, it comes with a new original shield especially designed for this figure – the "ZERO Defender"! The "ZERO Defender" can be attached to the left wrist of the figure via a connector piece. The figure also includes 4 pairs of interchangeable hands; 1 pair of fists, 1 pair of posed hands, 1 pair in knife hand strike pose, and 1 pair for holding weapons.
FigZero 1/6 ULTRAMAN SUIT ZERO LM Mode is available for pre-order at threezero store (https://www.threezerohk.com/product/zerosuit-lm/), threezero Tmall, and threezero worldwide distribution partners. The figure will be priced at USD149.99  (Free shipping is available for some regions). Shipment is scheduled for the 4th quarter of 2023.
* In development/Not final. Promotional images may differ from the final version.
---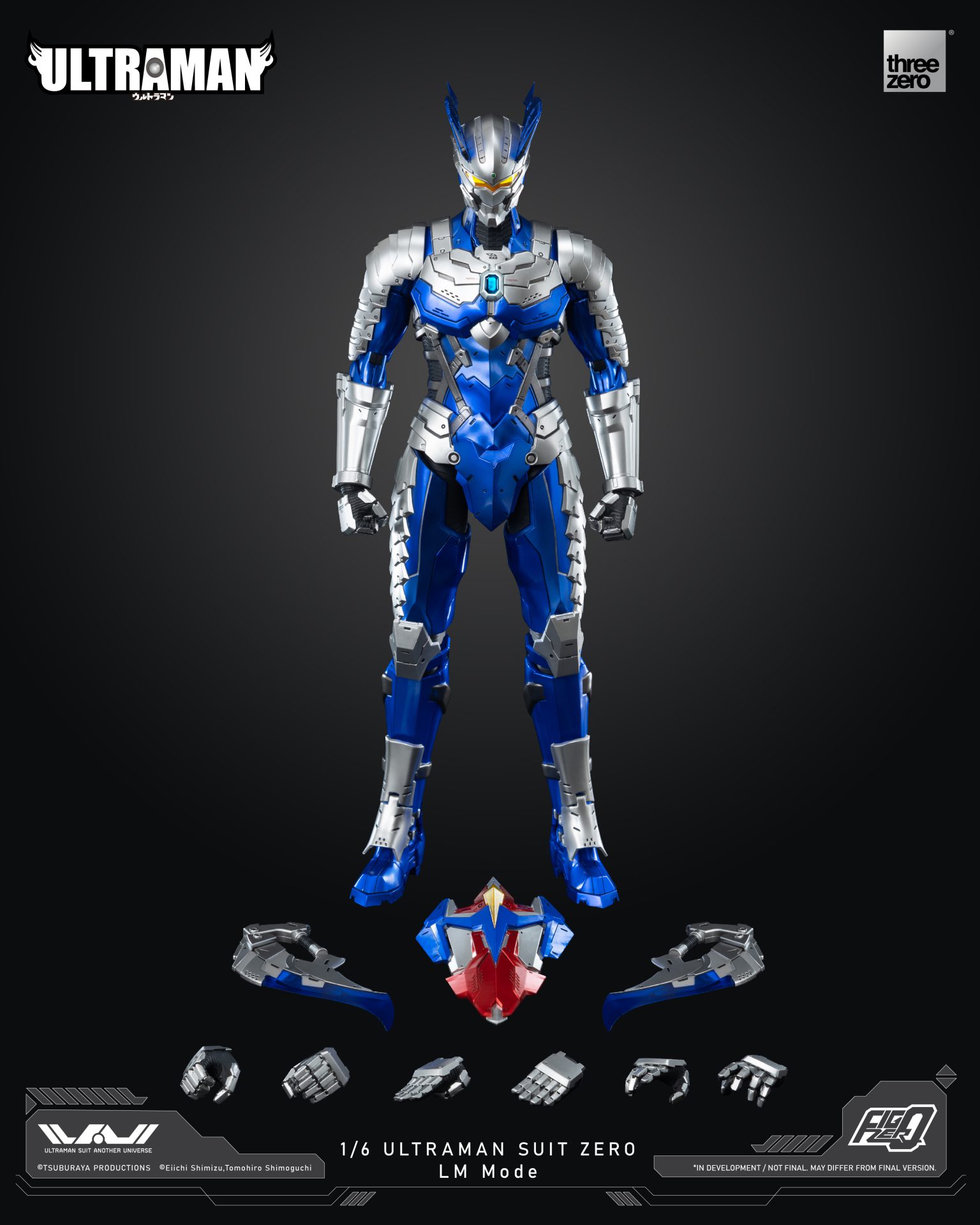 ・Product Name: FigZero 1/6 ULTRAMAN SUIT ZERO LM Mode
・Price (tax not included) : USD149.99 + shipment fee
・Shipment Date: Planned for 4th Quarter 2023
This is TSUBURAYA PRODUCTIONS' Official Global Website.
Official information of Ultraman, Kaiju, Movie, Anime, Comic books, Tokusatsu etc.
Discover the latest official news on the Ultraman series and other works by TSUBURAYA PRODUCTIONS