NEWS ARCHIVES
"Tsuburaya Eiji Museum" opened in Eiji Tsuburaya's hometown, Sukagawa-shi, Fukushima Prefecture on January 11th (Fri)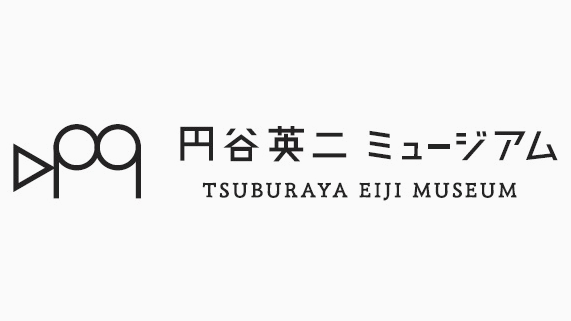 "Tsuburaya Eiji Museum", a tribute to "God of Tokusatsu" Eiji Tsuburaya, the founder of Tsuburaya Productions, opened on January 11th (Fri) in Sukagawa-shi, Fukushima. Sukagawa-shi is the hometown of Eiji Tsuburaya.
---
Tsuburaya Eiji Museum
---
"Tsuburaya Eiji Museum" is dedicated to the Sukagawa-shi born director Eiji Tsuburaya, who is also known as "God of Tokusatsu". The museum shows children the importance of learning and the amazement in challenging, and is hoped to positively inspire future generations.
The museum depicts the 68 years of Tsuburaya Eiji's life story with interview footages and panels, exhibits props and video clips of the making behind Tokusatsu scenes, and displays books that are related to or have given ideas to Tokusatsu.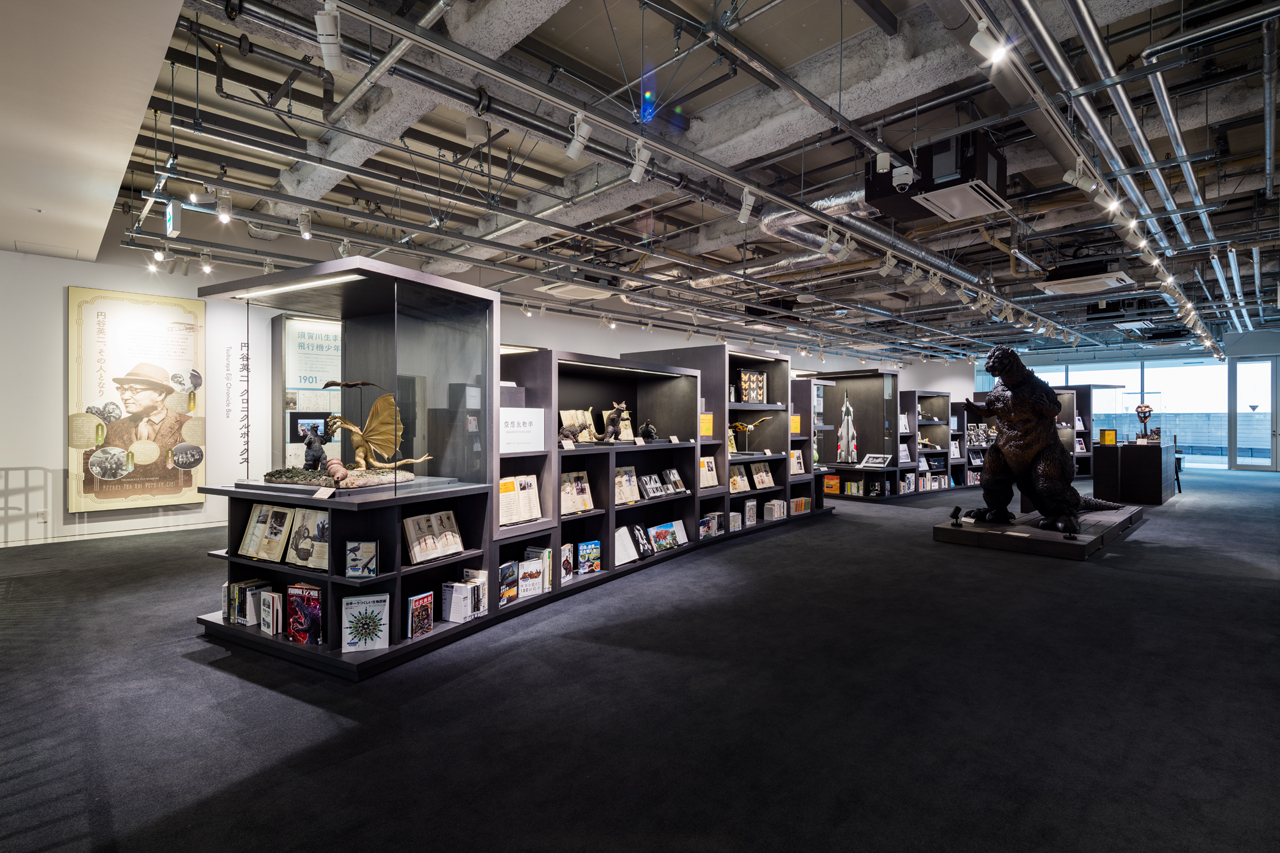 ©TOHO CO.,LTD.
---
Details of Exhibit Corners
---
★Tsuburaya Eiji's Chronicle Box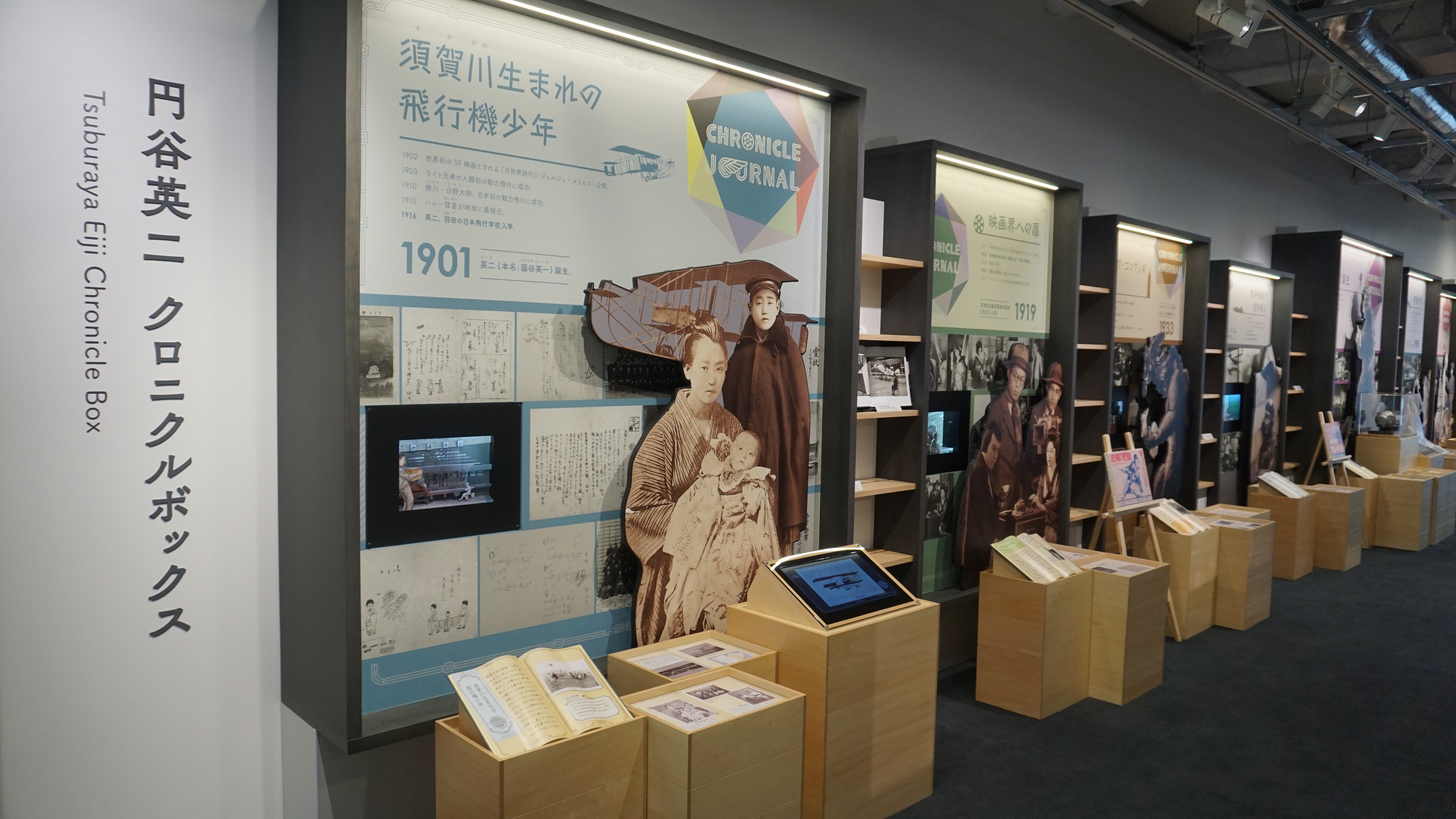 This corner introduces Eiji Tsuburaya's footsteps through 7 parts, each part focusing on important life events and turning points of his lifetime chronically. It overlooks the 68-years-long journey of a boy born in a Sukagawa rice-malt factory in 1901, who admired the sky, becoming the "God of Tokusatsu".
★Tsuburaya Eiji Network Wall
In this corner, a video named "Tokusatsu Thoughts Relay" unveils the personality of Eiji Tsuburaya with trivias of that time, and an interactive exploration content named "Network Wall" introduces his human relationships.
In another interactive content named "Craft Kaiju March", you can create your own original Kaiju!
★Imagination Studio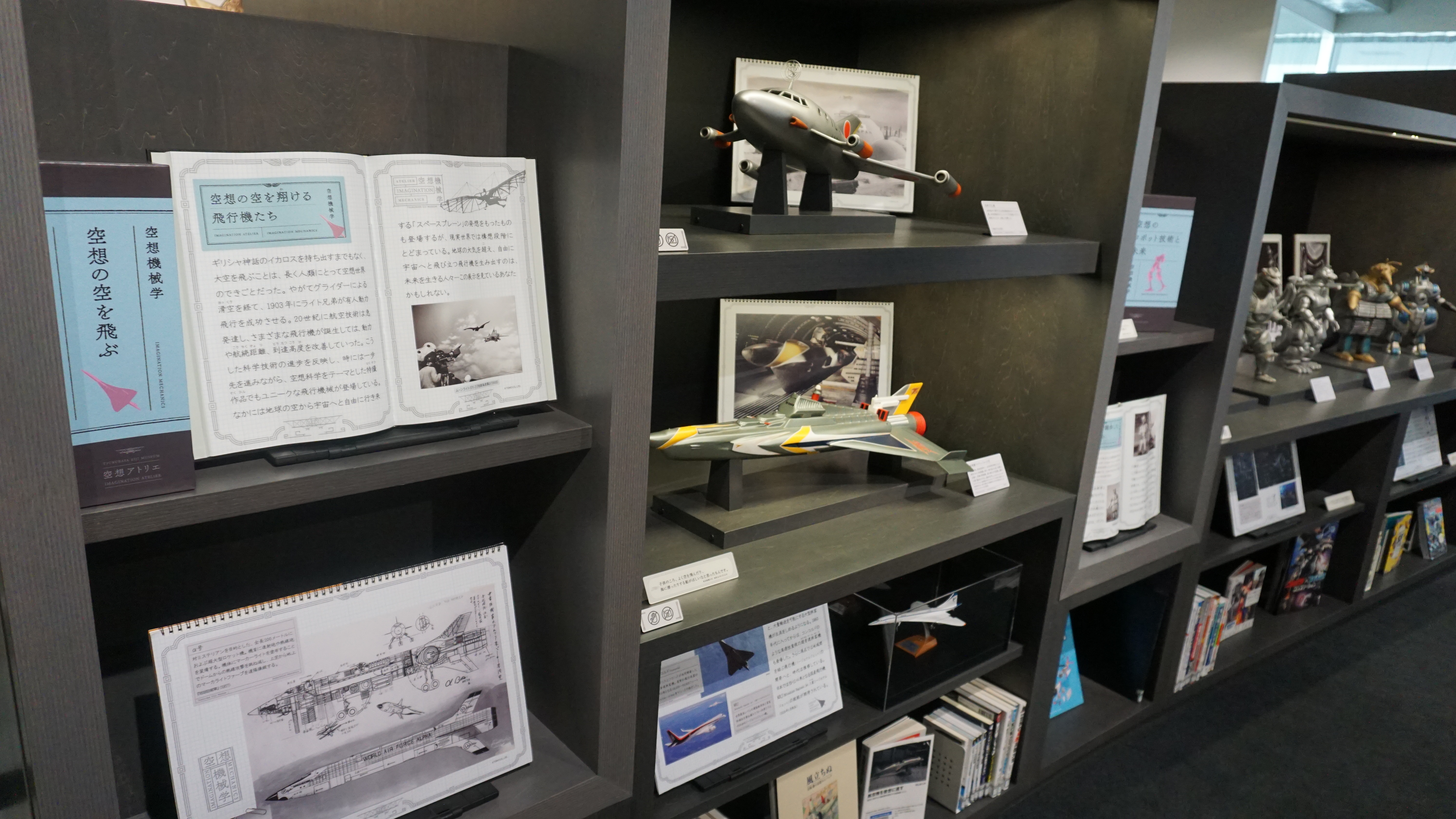 Eiji Tsuburaya has been telling children the importance of learning. This corner introduces his works through sculptures and graphics, and link them to books. To find out the relationship between his works and academic subjects such as biology, mechanics, environment, and astronomy, related books and models of Kaiju and mechanics are exhibited.
★Tokusatsu Studio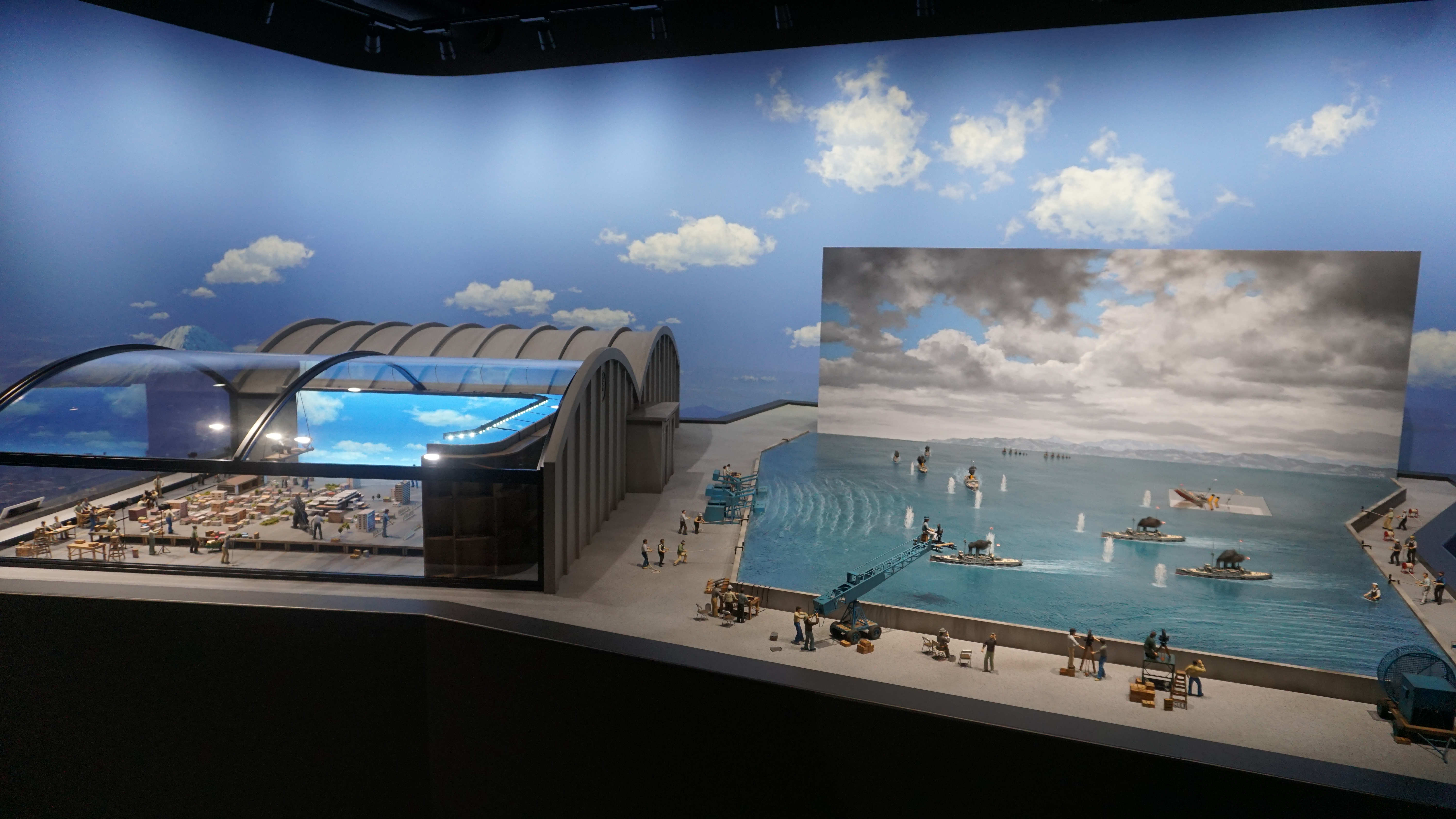 TOHO STUDIOS, where many of Eiji Tsuburaya's Tokusatsu works were born, is recreated in miniature diorama.
The background scenery is also a must-see. It was made by Fuchimu Shimakura, the master of background paintings and has worked with Eiji Tsuburaya in many works.
Access, Hours & Admission
Place: 5F, Yokosuka Civic Community Center "tette"
Address: 4-1, Nakamachi, Sukagawa-shi, Fukushima, 962-0845, Japan
Hours: 9:00 am to 5:00 pm (Closed on Tuesdays)
Admission: Free
---
Civic Community Center "tette"
---
The name "tette" contains the meaning of "hand-in-hand, filled with joy."
It was built after the Tohoku Earthquake, as a symbol of the reconstruction of citizen culture. The building operates numerous workshops with the community and is created with citizens' ideas.
Many facilities (library, study space, child care support, civic activity support) have come together to build greater communication. Each floor is made with a different theme, with books and information related to the theme.
In "plaza of light", which is on the 1st floor of tette, giant monuments of Alien Baltan, Red King, and King Joe are displayed.
On the monitor near King Joe, visitors can enjoy various contents related to "Sukagawa-shi M78 City of Light", the imaginary city created in 5th May, 2013, after "Sukagawa-shi, Fukushima Prefecture" and "Nebula M78 Land of Light" became sister cities.
Official Website: https://s-tette.jp/
This is TSUBURAYA PRODUCTIONS' Official Global Website.
Official information of Ultraman, Kaiju, Movie, Anime, Comic books, Tokusatsu etc.
Discover the latest official news on the Ultraman series and other works by TSUBURAYA PRODUCTIONS