NEWS ARCHIVES
Beast Kingdom announces the "Ultraman Series & Gurihiru" set of MEA figures in celebration of Ultraman's 55th anniversary!
The world renowned "Entertainment Experience Brand" Beast Kingdom has officially announced the launch of a series of collectables based on beloved Ultra Heroes and Kaiju from the Ultraman series. The Beast Kingdom is excited to share with fans the latest series for collectors to enjoy!
The "Ultraman Series & Gurihiru" line of Mini Egg Attack (MEA) figurines are being unveiled in collaboration with Beast Kingdom as part of the celebration of the 55th anniversary of Ultraman. The series is based on the works of the famous Japanese Gurihiru illustration team, whose unique stylized designs are one of a kind and a basis of inspiration for many global studios, including Marvel and DC comics. Designer Gurihiru commented: "Ultraman is a character that many in Japan grew up with, I myself being one of them. I am thus extremely excited and proud to be participating in the creation and design of this powerhouse character as an adult. It is truly a dream come true, and thus I am excited to see our design creations come to life and be enjoyed by fans all over the world."
Beast Kingdom has always endeavored to provide collectors with high quality craftmanship and depictions of the world's most renowned pop cultural icons. With this goal in mind the CEO of Beast Kingdom, KK, issued a statement on the recent signing of the partnership: "The art of collecting physical creations of one's own heroes reflects the journeys we all have in life, echoing the joy we experience in movies and comics. This time we are proud to announce our cooperation with the Japanese production house 'Tsuburaya' to launch a series of high-end collectibles based on the well-known Ultraman character. We cannot wait for fans of the Japanese hero to enjoy and relive their cherished memories."
Tsuburaya Productions is proud to have the opportunity to collaborate with the Beast Kingdom team, who have made a long-lasting commitment to providing collectors with quality pop culture experiences. For fans of Ultraman and the designs of Gurihiru alike, this is truly a moment for collectors to rejoice!
Mini Egg Attack "Ultraman Series & Girihuru" Series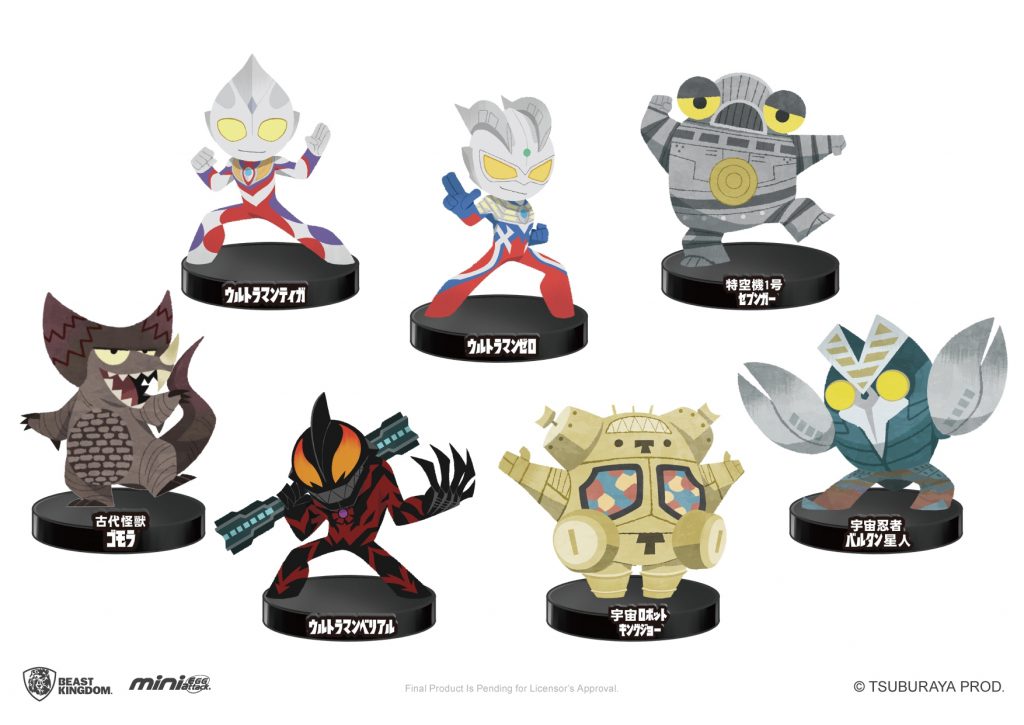 Mini Egg Attack "Ultraman Series & Girihuru" Series – Ultraman Tiga 3D Preview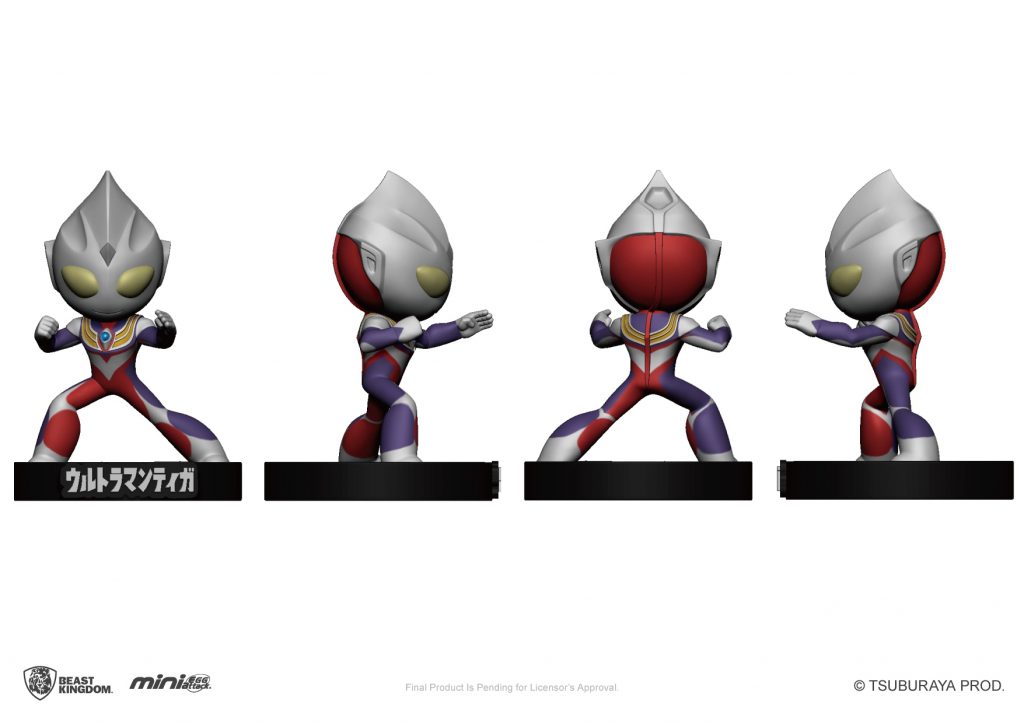 Mini Egg Attack "Ultraman Series & Girihuru" Series – Sevenger 3D Preview
[Products Details]
MEA (Mini Egg Attack) Ultraman Series & Girihuru Series
Price:14.99 USD each
Pre-order Date:2021 Q4
Release Date:2022 Q2
Produced by:Beast Kingdom
Pre-Order now with Beast Kingdom's Global Distributors:https://www.beast-kingdom.com/EN/Sales/
About Mini Egg Attack®
Mini design, big heart
Just starting off on the Egg Attack journey? Then the "Mini" series is a perfect entry-level collection that still looks the part. Featuring a cute, 4-inch, desk-sized statuette or diorama design, this series still combines the same fun, deformed, egg shaped styling of the Egg Attack range, but in an affordable, perfectly diminutive form factor!  With a growing range of famous movie and comic characters, it's easy to start collecting, but possibly difficult to stop!
About Beast Kingdom
Beast Kingdom Co., Ltd. is a leading developer and global distributor of licensed merchandise based on some of the world's most recognizable movies, television, comic books, and pop culture icons. Beast Kingdom started its business as the main exclusive distributor in Taiwan for major finely crafted collectible suppliers and built a reputation globally with its articulated figure series Egg Attack Action®. Over the years, Beast Kingdom has acquired the official merchandising rights to produce highly detailed and innovative products based on media properties, including those of Disney, Marvel, Pixar, Star Wars, Warner Brothers, Universal, Line Friends, Ultraman, and many more. Apart from this, Beast Kingdom has also operated many successful movie-themed exhibitions that used real life props and immersive interactive content to bring the fictional world to life.
This is TSUBURAYA PRODUCTIONS' Official Global Website.
Official information of Ultraman, Kaiju, Movie, Anime, Comic books, Tokusatsu etc.
Discover the latest official news on the Ultraman series and other works by TSUBURAYA PRODUCTIONS