NEWS ARCHIVES
Season's Greetings 2022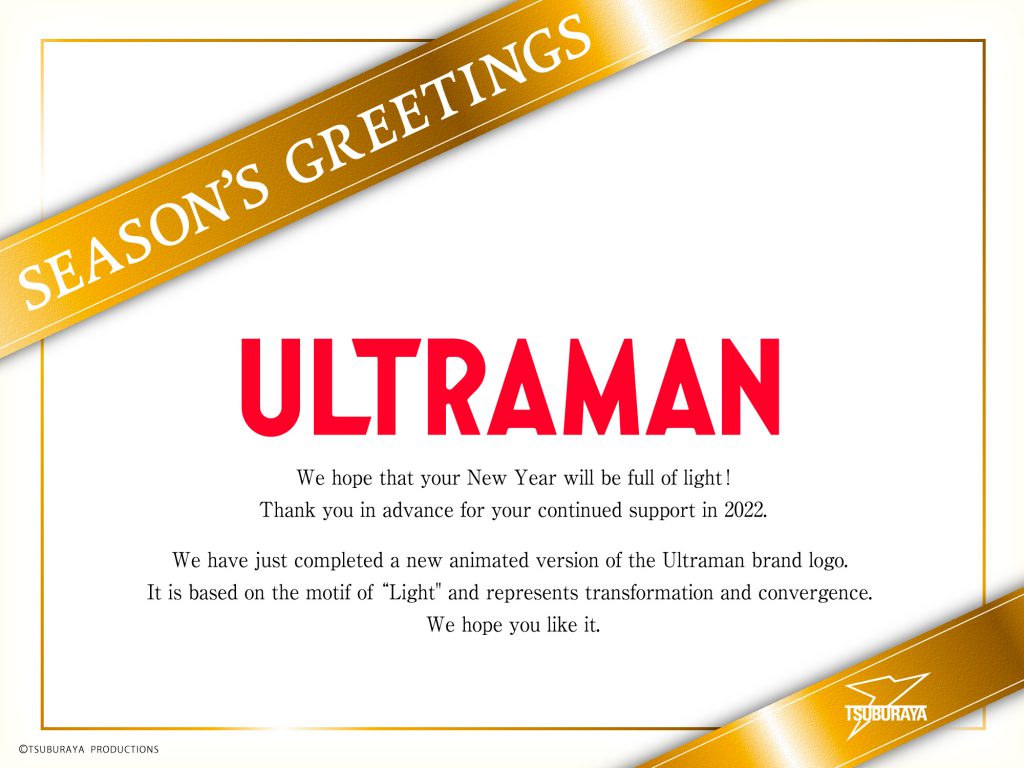 We hope that your New Year will be full of light!
Thank you in advance for your continued support in 2022.
We have just completed a new animated version of the Ultraman brand logo.
It is based on the motif of "Light" and presents transformation and convergence.
We hope you like it.
Tsuburaya Productions' lineup announcement for 2022 and beyond can be viewed in the video below.
<Full version>
Watch the full version now in English by registering for Free Ultraman Connection membership. (simultaneous interpretation ver.) https://www.ultramanconnection.com/
<Digest version [English Subtitles available]>
This is TSUBURAYA PRODUCTIONS' Official Global Website.
Official information of Ultraman, Kaiju, Movie, Anime, Comic books, Tokusatsu etc.
Discover the latest official news on the Ultraman series and other works by TSUBURAYA PRODUCTIONS