NEWS ARCHIVES
Ultraman Connection Live Presents: ULTRAMAN OFFICIAL YouTube 2 Million Subscribers Celebration has been postponed until further notice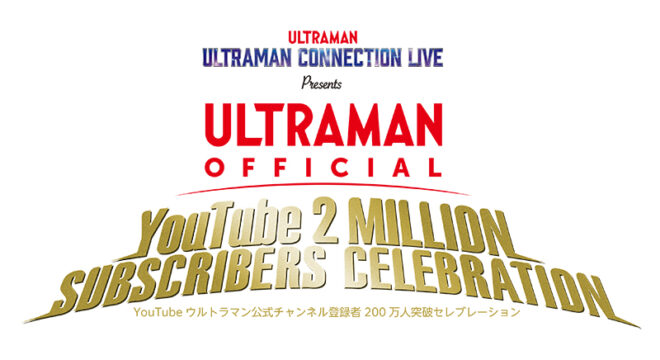 Ultraman Connection Live Presents: ULTRAMAN OFFICIAL YouTube 2 Million Subscribers Celebration, a livestream event that was scheduled for this Saturday (January 29, 2022 JST), has been postponed until further notice due to COVID safety and prevention concerns. Additionally, Ultraman Connection Talk, scheduled to take place directly following the main event, has also been postponed.
This livestream event, made possible through the love and support of fans worldwide, was put together to commemorate the ULTRAMAN OFFICIAL YouTube Channel hitting 2 million subscribers. Preparations for a safe event were well underway, however, due to the recent surge of infections in Tokyo, we have decided to postpone the event as the health and safety of our performers, management and staff is our top priority. We apologize to all the fans who have been looking forward to this event, and kindly ask for your patience and understanding.
The live celebration event is planned to be rescheduled for a later date. Further details will be announced on Tsuburaya Productions website and official Twitter accounts as soon as they are determined.
We are praying for a swift end to Coronavirus and hope all of our fans will stay safe and healthy.
Tsuburaya Productions
This is TSUBURAYA PRODUCTIONS' Official Global Website.
Official information of Ultraman, Kaiju, Movie, Anime, Comic books, Tokusatsu etc.
Discover the latest official news on the Ultraman series and other works by TSUBURAYA PRODUCTIONS