NEWS ARCHIVES
Takaya Aoyagi Fan Meeting to be Held in Shanghai, June 17th!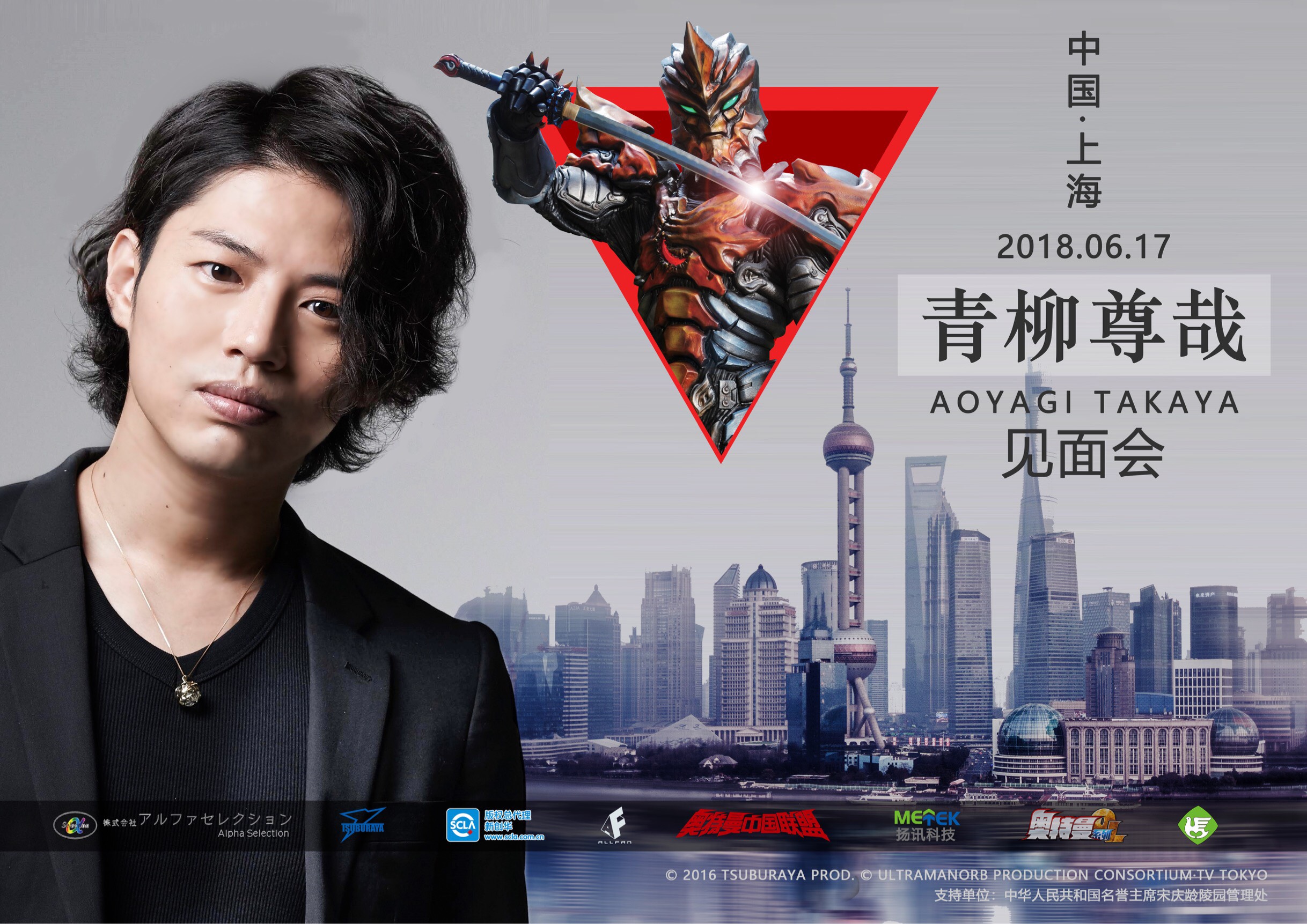 The first fan meeting of Takaya Aoyagi, an actor of Jugglus-Juggler from ULTRAMAN ORB, will be held in Shanghai on June 17th.
A talk session will give out some exclusive behind-the-scenes stories, and the reenactment session will feature Takaya Aoyagi playing some of the most famous scenes on stage. Photo sessions and autograph sessions are also prepared for every participant!
・Details
Date:June 17th, 2018
Time : 12:00 – 16:30
Location : SongYuan Road, Changning District, Shanghai, China
・Contact
Shanghai Character License Administrative Co., Ltd.(SCLA)
TEL : 21-5109-5308 * 205
HP : www.scla.com.cn
This is TSUBURAYA PRODUCTIONS' Official Global Website.
Official information of Ultraman, Kaiju, Movie, Anime, Comic books, Tokusatsu etc.
Discover the latest official news on the Ultraman series and other works by TSUBURAYA PRODUCTIONS