NEWS ARCHIVES
The New Hero is the son of Ultraman Taro! New TV Series ULTRAMAN TAIGA Broadcasting from July 6th (Sat), 2019 9:00 am on TV Tokyo ~First Time in the series! The main character Hiroyuki transforms into multiple heroes, Ultraman Taiga, Ultraman Titas, and Ultraman Fuma! ~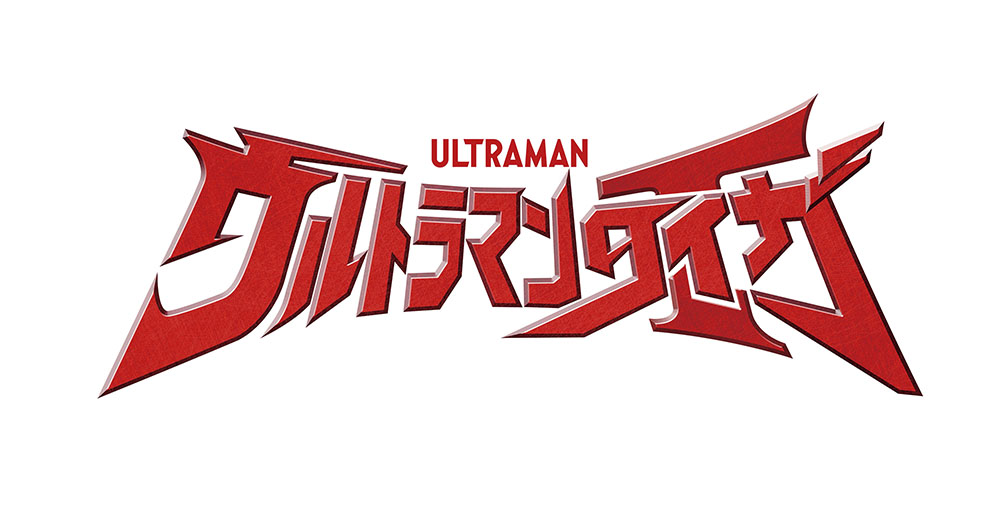 Tsuburaya Productions Co., Ltd. (Head office: Shibuya, Tokyo. President and COO: Masayuki Nagatake) will be broadcasting the newest TV series ULTRAMAN TAIGA from July 6th (Sat), 2019 from 9:00 am on TV Tokyo.
ULTRAMAN Series has been bringing heroes to the world for more than 50 years, since the first ULTRAMAN made its debut in July 1966. Ever since ULTRAMAN GINGA, which came out on 2013, Tsuburaya Productions has been producing "New Generation Heroes" series on TV Tokyo every year with the latest installment being last year's ULTRAMAN R/B (Ruebe). ULTRAMAN TAIGA marks the 7th of the "New Generation Heroes" series.
First time in the series, the main character Hiroyuki Kudo will transform into 3 different heroes: Ultraman Taiga, Titas and Fuma. Please stay tuned for the newest Ultraman TV series ULTRAMAN TAIGA, the first Ultraman series after the new Japanese Era "Reiwa".
■Synopsis
Aliens have been emigrating to Earth secretly, but only a handful knows about this truth. Living in such a society, the main character Hiroyuki Kudo begins working at a private security organization E.G.I.S. (Enterprise of Guard and Investigation Services). The organization takes care of cases related with aliens, and Hiroyuki works day and night to protect peace.
However, there lies a huge secret in him, which he himself is not aware of. He carries Ultraman Taiga's "particle of light".
The new story begins as Taiga's powers revive from Hiroyuki's body!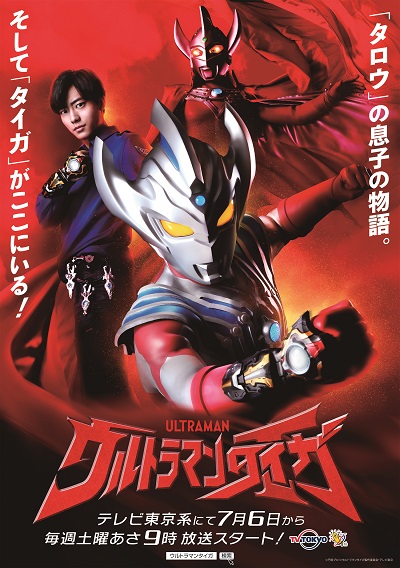 ■Appearing Heroes
●Ultraman Taiga
The son of Ultraman Taro (first appeared in ULTRAMAN TARO (1973)), who once saved the Earth.
Deep inside, he wishes his father Taro to understand and recognize him, but he cannot admit his true feelings.
He has a strong sense of justice and is very enthusiastic. Along with Titas and Fuma, he founded the "Tri Squad". Although still young and not skilled, but he dedicates to fight for peace on Earth.
Together with Hiroyuki, he grows to become a true Ultraman.
●Ultraman Titas
The second Ultraman that dwells inside Hiroyuki.
Ultraman Titas is a warrior and a sage from Planet U40, the birthplace of Ultraman Joneus (first appeared in THE ULTRAMAN (1979)), as opposed to the Land of Light in Nebula M78. With his carefully trained body and healthy spirit, he is skilled in heavyweight battles.
●Ultraman Fuma
The third Ultraman that dwells inside Hiroyuki.
Ultraman Fuma is from Planet O-50, the planet where Ultraman Orb (first appeared in ULTRAMAN ORB (2016)), Rosso and Blu (both first appeared in ULTRAMAN R/B (2018)) acquired the power of the warrior of light. He has quick reflexes and various techniques that make him strong in battles that require speed.
He has a rough personality, but also a strong sense of duty.
●Ultraman Tregear
An evil Ultraman that first appeared in ULTRAMAN R/B The Movie (2019).
He is from Nebula M78 and was originally a close friend of Ultraman Taro, but fell to the dark side.
He is the arch-nemesis of Taiga and relentlessly targets him.
■Main Character
Hiroyuki Kudo (aged 22)
A young member of the private security organization E.G.I.S, Hiroyuki has a kind heart and a strong sense of justice. He was attacked by an alien when he was a child, but was saved by the light of Ultraman Taiga who unexpectedly arrived on Earth. Since then, Ultraman Taiga dwells inside him.
However, Hiroyuki does not know about this, and lives a normal life with a normal family.
As the story goes on, he encounters Titas and Fuma as well, and become buddies with them.
Hiroyuki has a kind heart that embraces everything, including the unknown. He grows to become the bridge for "humans", "aliens", and "Ultraman".
■Cast Profile
●Yuki Inoue
Born on June 6th 1996 (22 years old) in Hiroshima.
<Main Appearances>
2017 Won Special Jury Prize at the Horipro Talent Scout Caravan
2018 July, debuted in the Broadway musical Peter Pan (as Pirate Marins)
2018 December, casted in Nisekoi (directed by Yuto Kawai)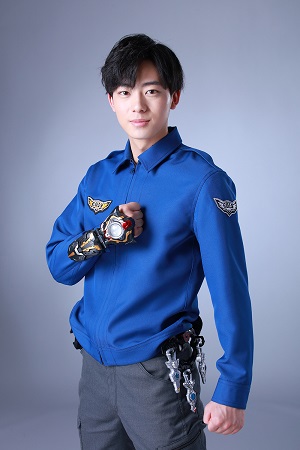 ●Comment
I'm Yusuke Inoue, and will be playing the role of Hiroyuki Kudo, the main character.
When I was given this role, I was very happy and excited that I will now be playing Ultraman, a hero I had always admired.
Once I told my family, my mother sent me photos of the Ultraman show I used to attend every year since I was 5. These photos reminded me of how much I had admired Ultraman since I was a child.
This time I will be giving this feeling to the kids, and I hope to play Ultraman Taiga that will be remembered by many generations.
As I just made my debut, the newly employed member Hiroyuki Kudo overlaps with me a lot. With the support of my elder colleagues, I think I am becoming one with the character.
With the amazing cast, staff, and of course those who are watching, I would love for everyone to enjoy ULTRAMAN TAIGA. I would greatly appreciate your passionate support!
■Transformation Items
●Taiga Spark
Once the hidden Ultra Energy is released, it can connect the bonds between humans and Ultraman. By leading the Ultra Taiga Accessory with the Taiga Spark, one can borrow the powers of heroes and monsters sealed inside.
●Ultra Taiga Accessory
Items with powers of Ultra Heroes and monsters sealed. Different types exist such as key chains, bracelets, and rings. Key chain type is used when transforming into Ultraman Taiga, Titas and Fuma.
■Outline of ULTRAMAN TAIGA
Premiere Date: July 6th (Sat) 2019
Air Time: 9:00 – 9:30 am, every Saturday
Broadcasting Station: TV Tokyo Network and others
Production: Tsuburaya Productions, TV Tokyo, Dentsu
Copyright : ©TSUBURAYA PRODUCTIONS ©ULTRAMAN TAIGA PRODUCTION CONSORTIUM・TV TOKYO
TV Program Website: http://ani.tv/taiga
Official Website: http://m-78.jp/taiga
Cast: Yusuke Inoue and more
■About "New Generation Hero" Series
"New Generation Heroes" series is the group of TV series created by Tsuburaya Productions and aired on TV Tokyo, ever since ULTRAMAN GINGA which came out on 2013. The following TV series are also included: ULTRAMAN GINGA S (2014), ULTRAMAN X (2015), ULTRAMAN ORB (2016), ULTRAMAN GEED (2017), ULTRAMAN R/B (Ruebe) (2018), and ULTRAMAN TAIGA marks the 7th of the series.
This is TSUBURAYA PRODUCTIONS' Official Global Website.
Official information of Ultraman, Kaiju, Movie, Anime, Comic books, Tokusatsu etc.
Discover the latest official news on the Ultraman series and other works by TSUBURAYA PRODUCTIONS