NEWS ARCHIVES
Anime "ULTRAMAN" Season 2 is Coming!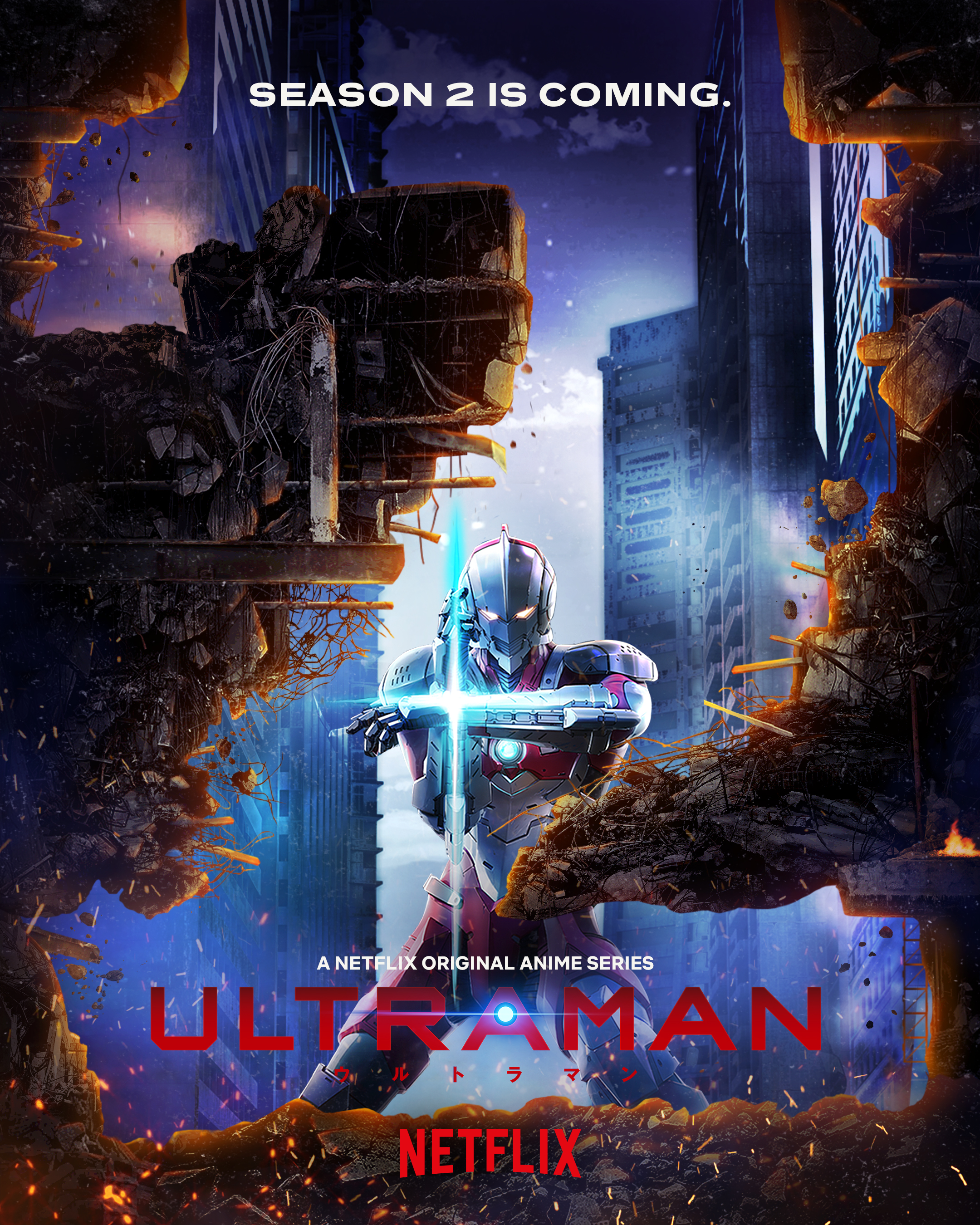 Production of Season 2 of the Anime "ULTRAMAN" is now underway.
Here are comments made by the Directors of Season 1, at the Festival International du Film d'Animation d'Annecy yesterday.
Director Kenji Kamiyama:
I am glad to hear that the motion capture 3DCG animation ULTRAMAN is loved by many people around the world. Now I am certain that interesting stories can be told with this new expressive style. I will use the same method in season 2.
Director Shinji Aramaki:
We enjoyed every part of making ULTRAMAN, even including the difficulties. Now I am very glad to be able to continue making season 2. I will try my best to surpass everyone's expectations after season 1.
More information will be available soon.
---
[Anime "ULTRAMAN" Season 1 Details]
Released on Netflix worldwide from April 1, 2019 (On local platforms in China from April 2, 2019)
Title: "ULTRAMAN"
Original Story: Tsuburaya Productions, Eiichi Shimizu, Tomohiro Shimoguchi (Serialized on HERO'S monthly magazine)
Director: Kenji Kamiyama, Shinji Aramaki
Music: Nobuko Toda, Kazuma Jinnouchi
Studio: Production I.G. × SOLA DIGITAL ARTS
Cast: Shinjiro Hayata/Ryohei Kimura, Dan Moroboshi/Takuya Eguchi, Seiji Hokuto/Megumi Han, Shin Hayata/Hideyuki Tanaka
©TSUBURAYA PRODUCTIONS ©Eiichi Shimizu, Tomohiro Shimoguchi ©ULTRAMAN PRODUCTION CONSORTIUM
– Anime "ULTRAMAN" official website: http://anime.heros-ultraman.com/
– Official Twitter Account: @heros_ultraman
This is TSUBURAYA PRODUCTIONS' Official Global Website.
Official information of Ultraman, Kaiju, Movie, Anime, Comic books, Tokusatsu etc.
Discover the latest official news on the Ultraman series and other works by TSUBURAYA PRODUCTIONS