NEWS ARCHIVES
New TV Series "ULTRAMAN TRIGGER: NEW GENERATION TIGA" Starts Broadcasting in Japan Every Saturday 9 AM, from July 10th, 2021!
  Tsuburaya Productions will begin broadcasting their new TV series "Ultraman Trigger" on the TV Tokyo Network, starting from 9 am on July 10, 2021 (Saturday, 'Ultraman Day').   The new TV series Ultraman Trigger was conceived as a homage to Ultraman Tiga, the first of the three beloved late 90s "TDG" series (Ultraman Tiga, Dyna, and Gaia), and which celebrates its 25th broadcasting anniversary this year. Emulating the core "Tiga" story elements such as the legend of the Ancient Giant of Light, and the first-ever use of Type Changes in the Ultraman series, Ultraman Trigger can be considered a new generation Tiga with a brand-new story.   It welcomes Tokusatsu genre veteran Koichi Sakamoto as the main director, and with the motto of "wanting to make everyone smile" at its core, Tsuburaya will deliver a series which will bring back the excitement felt by childhood fans of Tiga into the present day.   The new Hero "Ultraman Trigger" is a Giant of Light that has been in an eternal slumber after his battle against the dark forces 30 million years ago. He joins with our protagonist "Kengo Manaka," a human imbued with light, and once more he stands against monster attacks and the dark forces to protect the Earth.   Kengo is played by Raiga Terasaka, the leader of boy group "Matsuri nine.". Despite his young age, as the leader of his group he has delivered smiles to countless fans across the globe. He draws on this experience in his role as "Kengo Manaka", the newest recruit of "GUTS-Select", an expert team that counters the monster attacks, and he expertly transforms into "Ultraman Trigger". Please look forward to the 25th entry* to the Ultraman TV series "Ultraman Trigger: New Generation Tiga". *(Note: Counting the TV series that featured a new Ultraman Hero and were broadcast on national television since 1966, and excluding 5 minute or less short series)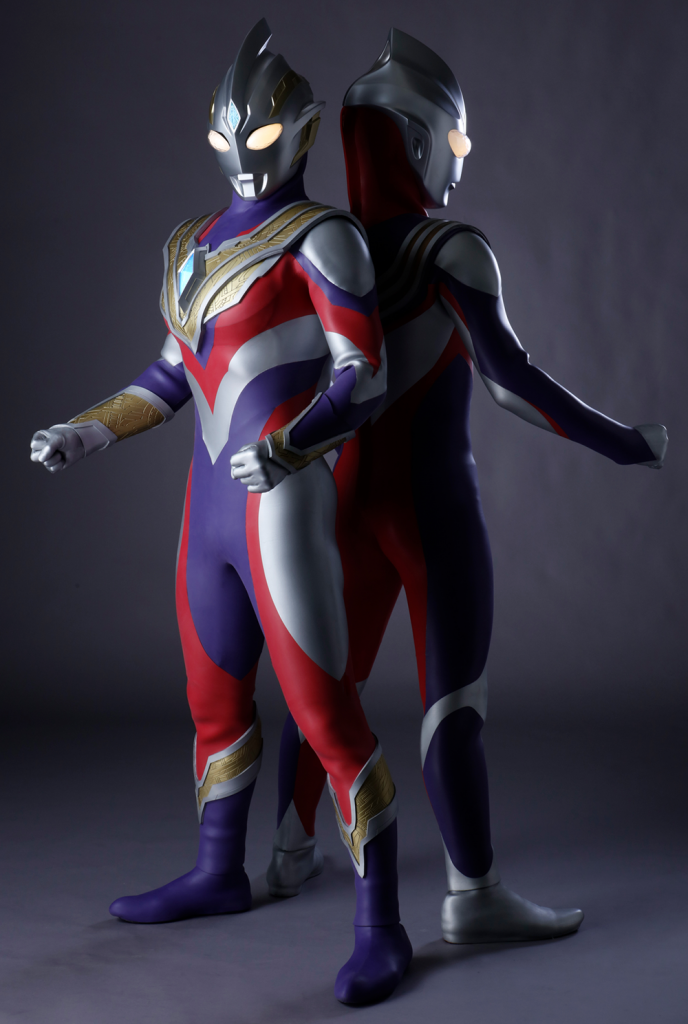 Teaser Trailer https://youtu.be/e8t11bHQOQg   【STORY】 30 million years ago, the world was engulfed in terrifying darkness. But that darkness was sealed deep in space by the Giant of Light. His power spent, the Giant of Light sleeps in the red star, and is forgotten to time… The Terrestrial Peaceable Union hurries to gather the expert team GUTS-Select, while Kengo Manaka lives peacefully on now-colonized Mars as a botanist. However, his peaceful life suddenly comes to an end one fateful day. The darkness that the ancient civilization sealed away breathes once more! As a monster bears down on the Martian settlement, Kengo's fate leads him to a chance encounter. A chance encounter with none-other than the sleeping Giant of Light. How will Kengo's meeting with the Giant of Light influence his destiny and the destiny of Earth? The Giant of Light is reborn after an eternity. His name: Ultraman Trigger!   【The New Hero "Ultraman Trigger"】 A Giant of Light revived after millennia. As well as his Multi Type natural form, he can Type Change into a Power Type form which is specialized for fighting with great strength on land and a Sky Type form that is specialized for aerial combat and agility. He wields the sacred weapon Circle Arms in battle. Height: 53m. Weight: 44,000 tons. (*Same in every form)
  Ultraman Trigger Multi Type Ultraman Trigger's natural form that balances both speed and power. Whether on land, sea, or air, he can engage with a multitude of fighting styles. His special move is the Zeperion Beam. When he wields the sacred weapon Circle Arms, he primarily uses it in Multi Sword form.   Ultraman Trigger Power Type Ultraman Trigger's Power Type form focuses on raw power. It works well in hand-to-hand combat against a heavyweight foe. His special move is the Deracium Beam Torrent. When wielding the Circle Arms, he primarily uses it in Power Claw form.   Ultraman Trigger Sky Type Ultraman Trigger's most agile form, he becomes able to utilize quick movements to attack. It is best used against monsters that can fly, battles in the air, or high-speed combat. His special move is the Runboldt Beam Shell. When wielding the Circle Arms, he primarily uses it in Sky Arrow form.   【Transformation Item "GUTS Sparklence"】
  The GUTS Sparklence is an item made based on analysis of an artifact unearthed at the ancient civilization's ruins and using scientific methods to create a replica. Usually in its Hyper Gun mode it is used as a ranged weapon, but when monsters appear and the power of light is needed, Kengo Manaka converts the GUTS Sparklence into its Sparklence mode, loads it with the GUTS Hyper Key, and by pulling the trigger held skywards he transforms into Ultraman Trigger.   【Protagonist "Kengo Manaka"】 The protagonist of the show, he transforms into Ultraman Trigger. He's 21 years old. With a sociable, kind, and hard-working personality, he has a fiery sense of justice that compels him to fight to protect humanity's smiling faces.   He lived peacefully as a botanist on the Mars colony until the day he had a fateful encounter with the Giant of Light. Although feeling uncertain with the sudden changes that are happening to him, he heads to Earth to become the newest recruit of the expert team "GUTS-Select".   【Starring: Raiga Terasaka】 Raiga Terasaka / Actor for Kengo Manaka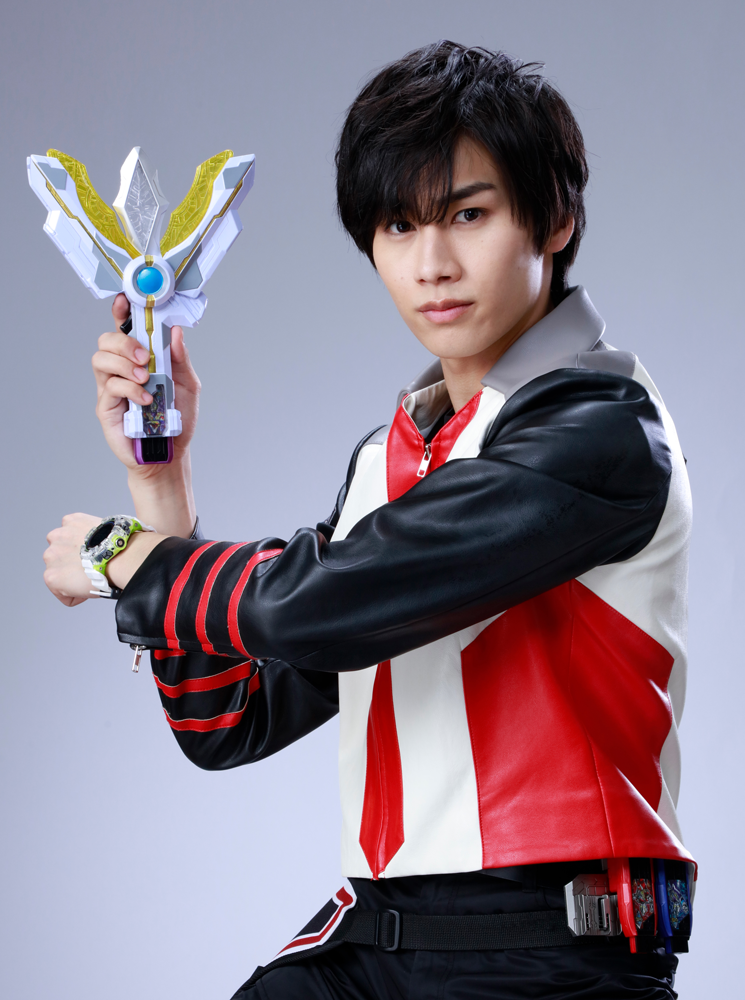 <Actor Profile> Born December 26, 1999 (age 21 years) in Gifu Prefecture. Height: 175 cm. Agency: Fortune Entertainment Inspired by hero media, he entered the entertainment industry. In 2014, he debuted as an understudy in the popular Nagoya-based group "BOYS AND MEN". In 2017, he was among the understudy members chosen to form "Matsuri nine." and joined as its leader. Incorporating skillful acrobatics with his singing and dancing, he performs not just at live concerts but also on variety shows and other TV appearances. He is also the star of two movies.   <Comments from the Actor> Nice to meet you! I'm Raiga Terasaka, playing protagonist Kengo Manaka. It was always my biggest dream to be a hero, and so I am so happy and honored to be able to protect people's smiling faces through playing Ultraman! As the story develops, we can see Kengo grow and enjoy the eccentric characters in his team. It's a series that can be enjoyed by parents, children, and all generations of fan. The series reminds us of the light of hope that we all carry inside of us. I think this series will make you see that light and bring a smile to your face! I am smiling just thinking of all those waiting eagerly for Ultraman Trigger. Smiling, smiling!   【Main Director: Koichi Sakamoto】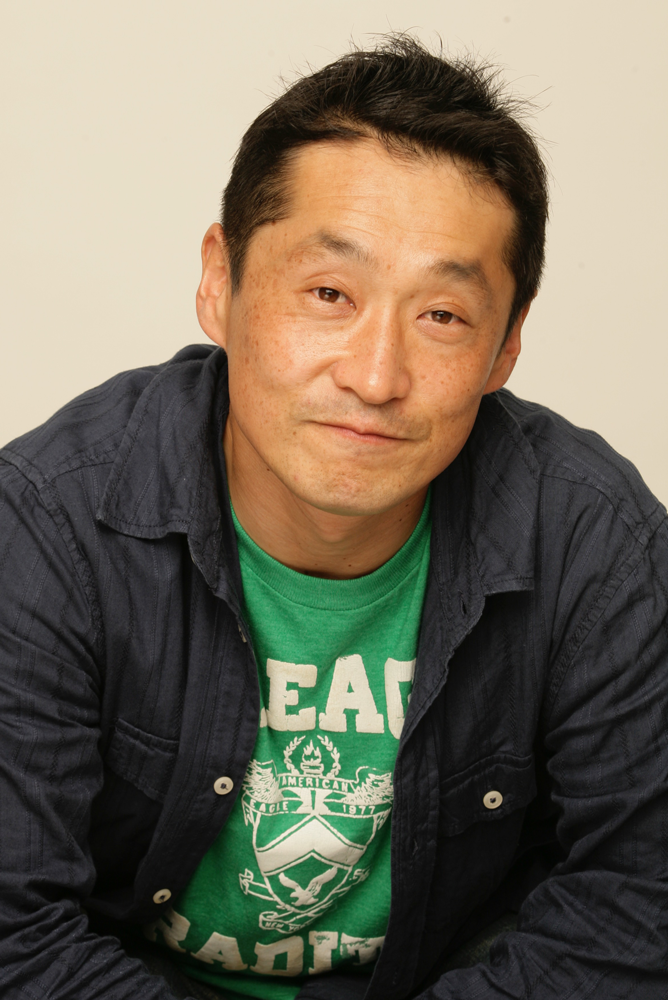 <Profile> Born September 29th, 1970 (age 50 years) in Tokyo. He currently holds American nationality and has worked as a director in Hollywood. He was inspired by Jackie Chan as a child, set out to make a career in the action world, and began work in Hollywood as a stuntman. As a stunt coordinator, he worked as a director on the Power Rangers series for many years, eventually also filling the role of producer. In Japan too, he has directed many Tokusatsu hero series such as the Super Sentai and Kamen Rider series. His directing debut in the Ultraman Series was the 2009 film "Mega Monster Battle Ultra Galaxy: The Movie", where he brought to the world the now-popular hero Ultraman Zero. In 2014, he also worked on the "Ultraman Ginga S" TV series. Among his work, the most prominent is his role as the main director on "Ultraman Geed", which was an immeasurable hit even among the popular New Generation Heroes series.   <Comments from the Director> Hello! This is Koichi Sakamoto, director of Ultraman Trigger. On this year which celebrates 55 years of Ultraman and 25 years since Ultraman Tiga first aired, to be chosen for the important role of main director for this new series makes me feel very nervous. As the series is a successor to the once immensely popular Ultraman Tiga, I sometimes feel I may be overwhelmed by the pressure, but the entire cast and crew are working hard, and we are wholeheartedly committed to delivering a series that will bring a smile to every generation of Ultraman fan. With the various changes and limitations in our lives currently, it can seem as if the world today is covered in darkness, but I know that the light inside of Ultraman is going to blow that darkness away!   【Ultraman Trigger Series Overview】 Start Date: July 10th (Sat), 2021 Broadcast Time: Every Saturday 9:00~9:30am (JST) Broadcast Channel: TXN Network and others Production Companies: Tsuburaya Productions, TV Tokyo, and Dentsu Actors: Raiga Terasaka and others   ©TSUBURAYA PRODUCTIONS ©ULTRAMAN TRIGGER PRODUCTION CONSORTIUM・TV TOKYO   Official Twitter: https://twitter.com/TsuburayaGlobal/ Official Facebook: https://www.facebook.com/tsuburayaglobal Official Global Tsuburaya Website: https://en.tsuburaya-prod.co.jp/ Official North American ULTRAMAN Website: https://ultramangalaxy.com/ Official Series Website (Japanese): http://ani.tv/ultraman_trigger/ Official ULTRAMAN Website (Japanese): https://m-78.jp/trigger/  
---
  【TDG 25th Anniversary】
In 1996, the first new Ultraman TV series in 16 years, Ultraman Tiga, was released domestically to an enthusiastic reception and instantly became a smash hit. Ultraman Tiga and its successive series Ultraman Dyna (1997) and Ultraman Gaia (1998) are lovingly called the "Heisei Trilogy" or "TDG" (short for "Tiga, Dyna, and Gaia"). 2021 is the 25th anniversary of Ultraman Tiga's first broadcast. To celebrate, along with this series, we are planning a whole host of this events and merchandise for fans to enjoy. Please stay tuned for more information!
This is TSUBURAYA PRODUCTIONS' Official Global Website.
Official information of Ultraman, Kaiju, Movie, Anime, Comic books, Tokusatsu etc.
Discover the latest official news on the Ultraman series and other works by TSUBURAYA PRODUCTIONS