NEWS ARCHIVES
A Tsuburaya Imagination Original, ULTRAMAN TRIGGER Episode Z Premieres March 18, 2022 in Japan Theaters & Online!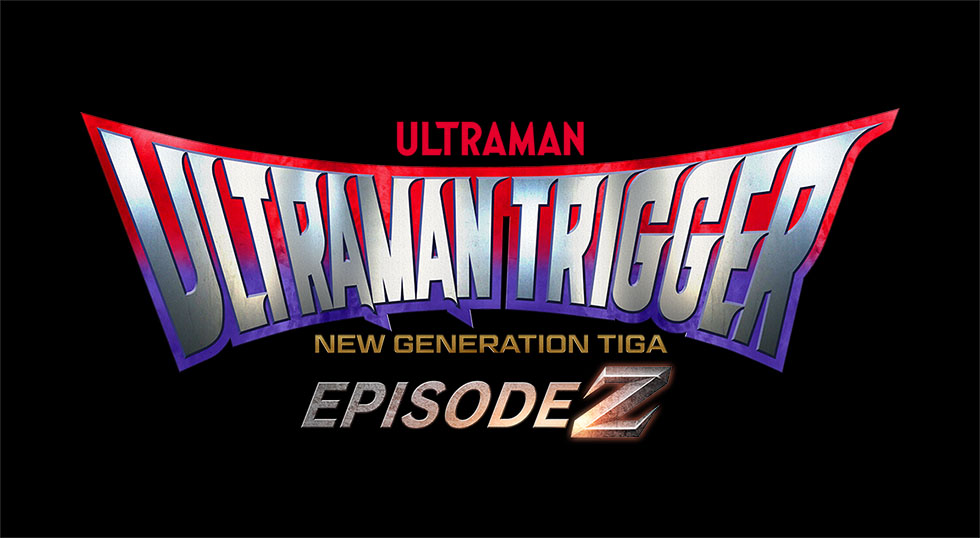 The TV show Ultraman Trigger: New Generation Tiga airs every Saturday at 9:00 a.m. on the TV Tokyo network in Japan, and streams on YouTube worldwide after its broadcast. It has just been announced that the series will be concluded with a brand new Tsuburaya Imagination original film: Ultraman Trigger Episode Z!
The film will premiere on Friday, March 18, 2022 online at TSUBURAYA IMAGINATION and in movie theaters nationwide in Japan.
■ULTRAMAN TRIGGER Episode Z
At long last, Evil Trigger, the evil giant who inherits the shadow, makes his appearance in the world of Ultraman Trigger, the spiritual successor to the Ultraman Tiga series.
Haruki Natsukawa (played by Kohshu Hirano), the human host of Ultraman Z (Zett), from the previous Ultraman Z series joins forces with Kengo Manaka (played by Raiga Terasaka), the human form of Ultraman Trigger, and expert team GUTS-Select in an epic battle for the fate of the universe.
Streaming & Theatrical Premiere
March 18, 2022 (Friday)
Streaming & Theater Information (in Japan)
・Streaming exclusively on Tsuburaya Imagination
・Simultaneous release in theaters nationwide (to be announced)
Two years have passed since the final battle and peace has been restored around the globe. However, things don't stay quiet for long when monsters once again begin to appear on Earth. At the same time, a series of mysterious break-ins take place at super ancient ruins around the world. Expert team GUTS-Select, led by a new captain (played by Yuichi Nakamura), prepares the squad to launch an investigation. Little do they know, it is the beginning of a fierce battle with the fate of the universe in the balance.
GUTS-Select and Ultraman Z (Zett) rush into battle with our hero, Manaka Kengo, in the lead. A sinister figure emerges from the shadows: Evil Trigger, a sinister giant that inherits the shadow.
To make everyone smile again, Ultraman Trigger and Haruki (played by Kohshu Hirano), human host of Ultraman Z, join forces with the new members of GUTS-Select as well as Ignis (played by Kei Hosogai), human host of Trigger Dark, will take part in the ultimate battle between light and shadow!
Special Report Video Release
Available for viewing on the ULTRAMAN OFFICIAL YouTube Channel and on TSUBURAYA IMAGINATION with subscription.
https://imagination.m-78.jp/video/dm9kL2FlMTI4Y2JfbTAwMDAwMDF1cA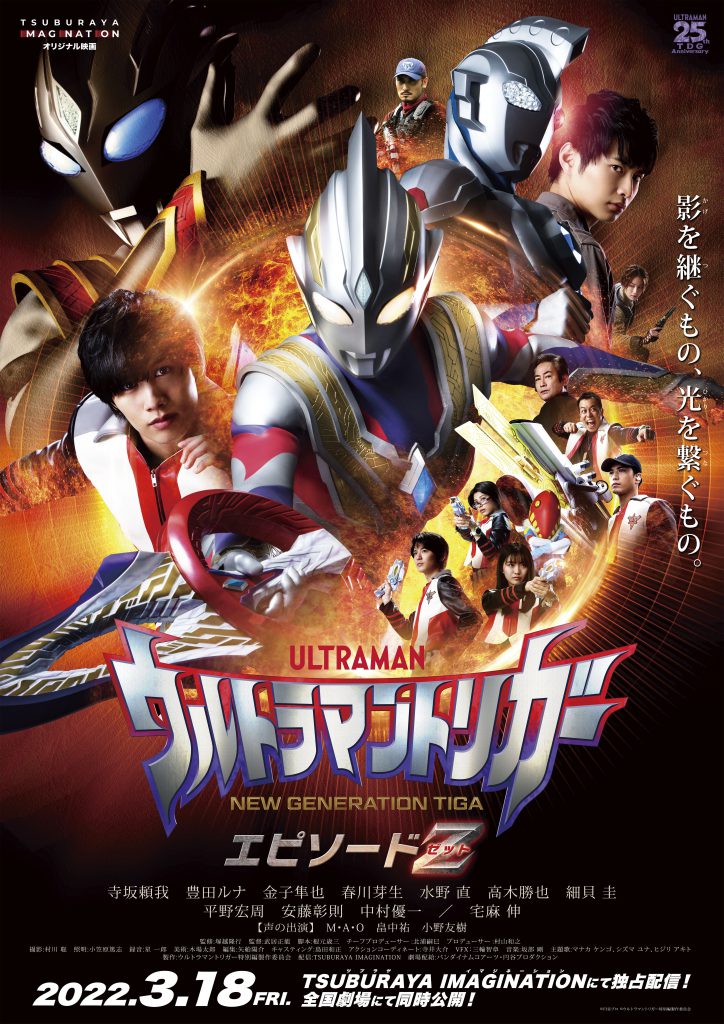 Raiga Terasaka, Runa Toyoda, Shunya Kaneko, Meiku Harukawa, Tadashi Mizuno,
Katsuya Takagi, Kei Hosogai, Koshu Hirano, Akinori Ando, Yuichi Nakamura / Shin Takuma
[Voice Actors] M・A・O, Tasuku Hatanaka, Yuki Ono
Supervisor: Takayuki Tsukagoshi
Director: Masayoshi Takesue
Screenplay: Toshizo Nemoto
Chief Producer: Tsugumi Kitaura
Producer: Kazuyuki Murayama
Cinematography: Satoru Murakami
Lighting: Atsushi Ogasawara
Sound: Ichiro Hoshi
Art Director: Taro Kiba
Music: Go Sakabe
Theme Song: Kengo Manaka, Yuna Shizuma, Akito Hijiri "Believer"
Production: Ultraman Trigger Special Edit Production Committee
Online Streaming: TSUBURAYA IMAGINATION
Theatrical Distribution: Bandai Namco Arts, Tsuburaya Productions
"Believer"
Artist: Kengo Manaka (Raiga Terasaka), Yuna Shizuma (Runa Toyoda), Akito Hijiri (Shunya Kaneko)
Lyrics: Sayuri Horishita
Composition: Kosuke Morimoto
Arrangement: Toru Watanabe & Hirofumi Hibino
CD "Watchers of Tomorrow" On Sale Now!
Distributed by NAMCO BANDAI Arts
■Viewing Information in Japan
The new original movies will be available for streaming exclusively on Tsuburaya Imagination, Tsuburaya Productions' digital platform service which launched in March 2021.
View Online On TSUBURAYA IMAGINATION
Premium and Standard Membership
・Premium – Annual fee: 19,800 yen (21,780 yen with tax)
・Standard – 500 yen/month (550 yen/month with tax)
Unlimited viewing with both Premium and Standard memberships.
TSUBURAYA IMAGINATION: https://imagination.m-78.jp/
You can watch movies for an additional fee (details to be announced later).
Movie Theaters Nationwide
The film will also be released in movie theaters simultaneously! Limited admission gifts also available. Please look forward to theatre information announced later.
Theater Admission Fee (day ticket)
General Admission: 1,900 yen
Children: 1,100 yen
※Tax included / Same-day ticket prices may vary by theater
Theater Admission Fee (Pre-sale)
・General Admission: 1,700 yen
・Children: 900 yen
・Parent & Child Pair Ticket: 2,500 yen (1 adult + 1 child)
Tickets will go on sale tomorrow, December 14 (Tuesday) at 12:00 a.m. midnight on mvtk.jp.
https://mvtk.jp/Film/075570
If you purchase a Parent & Child Pair Ticket to Ultra Heroes EXPO 2022 New Year Festival at the Tokyo Dome City Prism Hall (December 25 ~ January 4), present your ticket at the door to receive a special bonus finger puppet.
(You can choose one of four types of finger puppets: Ultraman Trigger Multi Type, Power Type, Sky Type, and Ultraman Z Original)
This spring break – Enjoy the non-stop action of Ultraman Trigger both online and on the big screen!
This is TSUBURAYA PRODUCTIONS' Official Global Website.
Official information of Ultraman, Kaiju, Movie, Anime, Comic books, Tokusatsu etc.
Discover the latest official news on the Ultraman series and other works by TSUBURAYA PRODUCTIONS