NEWS ARCHIVES
Anime ULTRAMAN Season 2 Available for Streaming April 2022! Junichi Suwabe Stars as Deadly Foe Alien Pedant!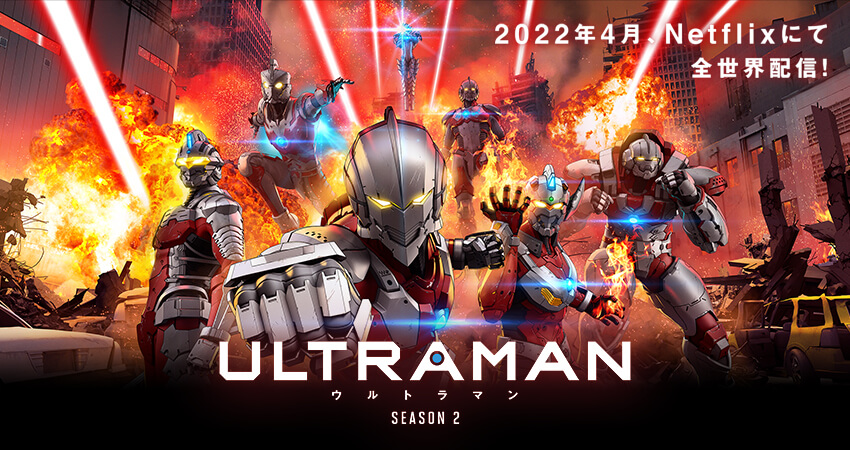 Since its launch on Netflix in 2019, the anime ULTRAMAN has enjoyed tremendous popularity among fans not only in Japan, but the world over.
Nominated for Best Direction in the TV/Media Category at the 47th Annie Awards, the series took Grand Prize for best CG Animated TV/Streaming Show at the VFX-JAPAN Awards 2020. Receiving high acclaim domestically and internationally, Season 2 is set to stream exclusively on Netflix in April 2022!
In another exciting announcement: Renowned voice actor Junichi Suwabe has been cast as the voice of the villain Alien Pedant, a deadliest enemy to the ULTRAMAN heroes. Please see the comments from the actor below!
Also released was the sensational new poster of the show – "that" gigantic space weapon, standing menacingly before the ULTRAMAN team.
Co-Directors Kenji Kamiyama and Shinji Aramaki and Score Composers Nobuko Toda and Kazuma Jinnouchi also took time from the set to give us their thoughts on the highly acclaimed project and the exciting direction of the series.
A major event is scheduled for August 10th (Sunday) to commemorate the worldwide streaming premiere. More details to be announced as they become available.
Alien Pedant – Character Profile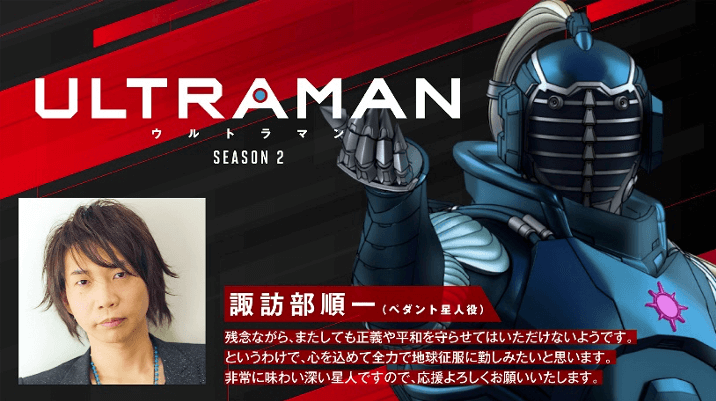 (Voice Actor: Junichi Suwabe)
The leader of Dark Star, an alien terrorist group responsible for causing  and throwing the world into perpetual fear. The group threatens to continue its campaign of terror unless its harrowing demands are met: the disappearance of half of the land on Earth, or the extinction of half of the world's population.
[Comment from Junichi  Suwabe: Voice of Pedant Alien]
Unfortunately, it looks like once again I will not be on the side of justice and peace. That being the case, I will try with all my might and do my best to conquer Earth.
I am an alien of very refined taste, you see, and I would greatly appreciate your support.
<Comments from the Directors & Composers>
[Director Kenji Kamiyama]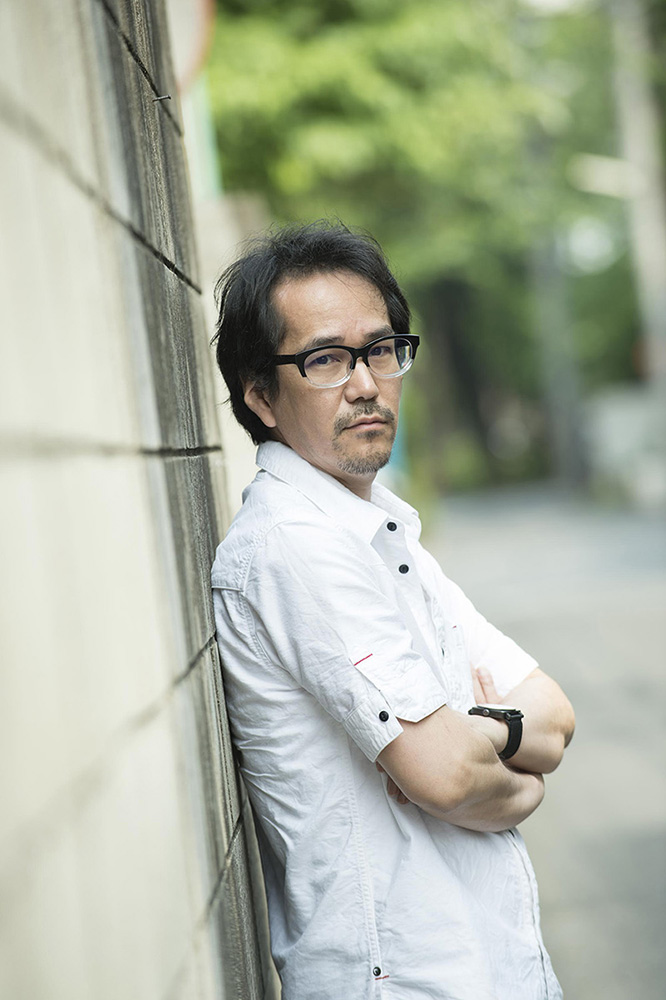 We are currently working diligently on production of Season 2, and it's looking to be even more interesting than the first season. There's more action, more ULTRAMAN allies come onto the scene, and I'm confident the story developments will have you hooked. Please look forward to Season 2.
[Director Shinji Aramaki]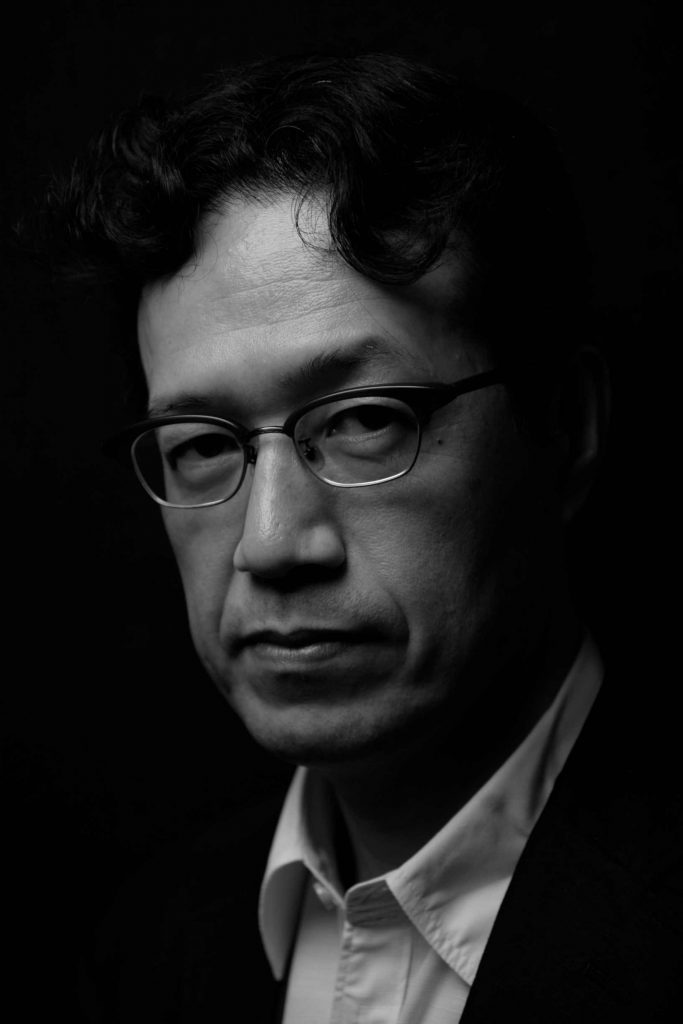 We are finally close to deliver Season 2 to you. All our staff are coming together and working hard, so there won't be long to wait. Season 2 is looking to be brimming with action as the differing personalities of the six Ultra heroes ULTRAMAN, SEVEN, ACE, JACK, ZOFFY, and now TARO come together. You will get to see it from Spring next year and we hope you're excited for Season 2.
[Composers Nobuko Toda x Kazuma Jinnouchi]
We are very happy to be tasked with producing music for Season 2 after being part of Season 1. We've written many tracks for the long-awaited Season 2. We hope you are excited for the Season 2 theme song which embodies the passion, kindness, and conviction of the ULTRAMAN heroes.
Watch the trailer and listen to the new series theme song here! (Trailer released on November 9)
<ULTRAMAN Announces Major Event>
A major event is in the works in anticipation of the premiere of ULTRAMAN Season 2. Stay tuned for more information!
・Date: Sunday, April 10th, 2022
・Location: Forest Hall 21, Matsudo City Cultural Hall
・Performers: Ryohei Kimura and others
・URL : https://www.lantis.jp/special/anime-heros-ultraman/
This is TSUBURAYA PRODUCTIONS' Official Global Website.
Official information of Ultraman, Kaiju, Movie, Anime, Comic books, Tokusatsu etc.
Discover the latest official news on the Ultraman series and other works by TSUBURAYA PRODUCTIONS