NEWS ARCHIVES
Two Brand New "Shin Ultraman" Posters Revealed: What is Ultraman Glazing off into?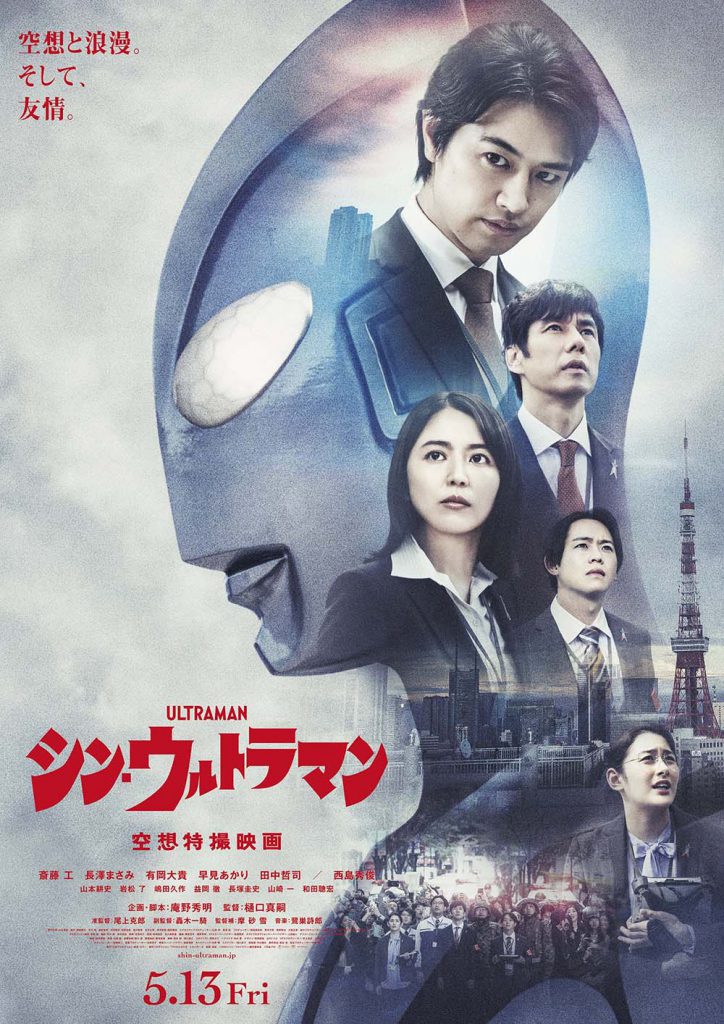 Two brand new posters for the film Shin Ultraman, a team effort between Creator & Writer Hideaki Anno and Director Shinji Higuchi, is revealed today. The film will come to theatres across Japan from May 13th, 2022. Overseas release plans are not revealed at this moment.

Two Brand New Shin Ultraman Posters

In the first new poster, we see the stern faces of Takumi Saitoh, Masami Nagasawa, Hidetoshi Nishijima, Daiki Arioka, and Akari Hayami set within Ultraman's giant side profile. The set of words featured top-left spells "Imagination, Romance, and Friendship," while the official English catch phrase is yet to be revealed.
The poster teases a unique sensational impact the film might give us where we will witness an Ultraman never been seen before.
In addition, a second poster features Ultraman standing against a blue backdrop, back turned and gazing over his shoulder.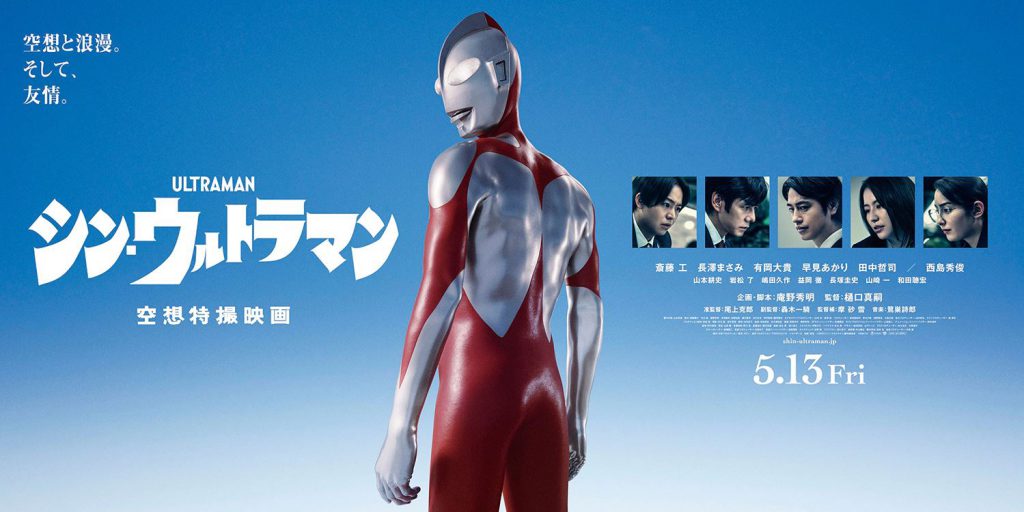 Showing strength and grace with his back turned, what is Ultraman trying to say, and just what has captured his gaze?
Both new posters will be displayed in theatres around Japan (with some exceptions) from March 18th.
Please look forward to more Shin Ultraman updates in the future.
・Official Website:https://shin-ultraman.jp
・Official Twitter:https://twitter.com/shin_ultraman
This is TSUBURAYA PRODUCTIONS' Official Global Website.
Official information of Ultraman, Kaiju, Movie, Anime, Comic books, Tokusatsu etc.
Discover the latest official news on the Ultraman series and other works by TSUBURAYA PRODUCTIONS