NEWS ARCHIVES
"Ultraman Heroes in Anime Friends 2018" to be Held in Brazil!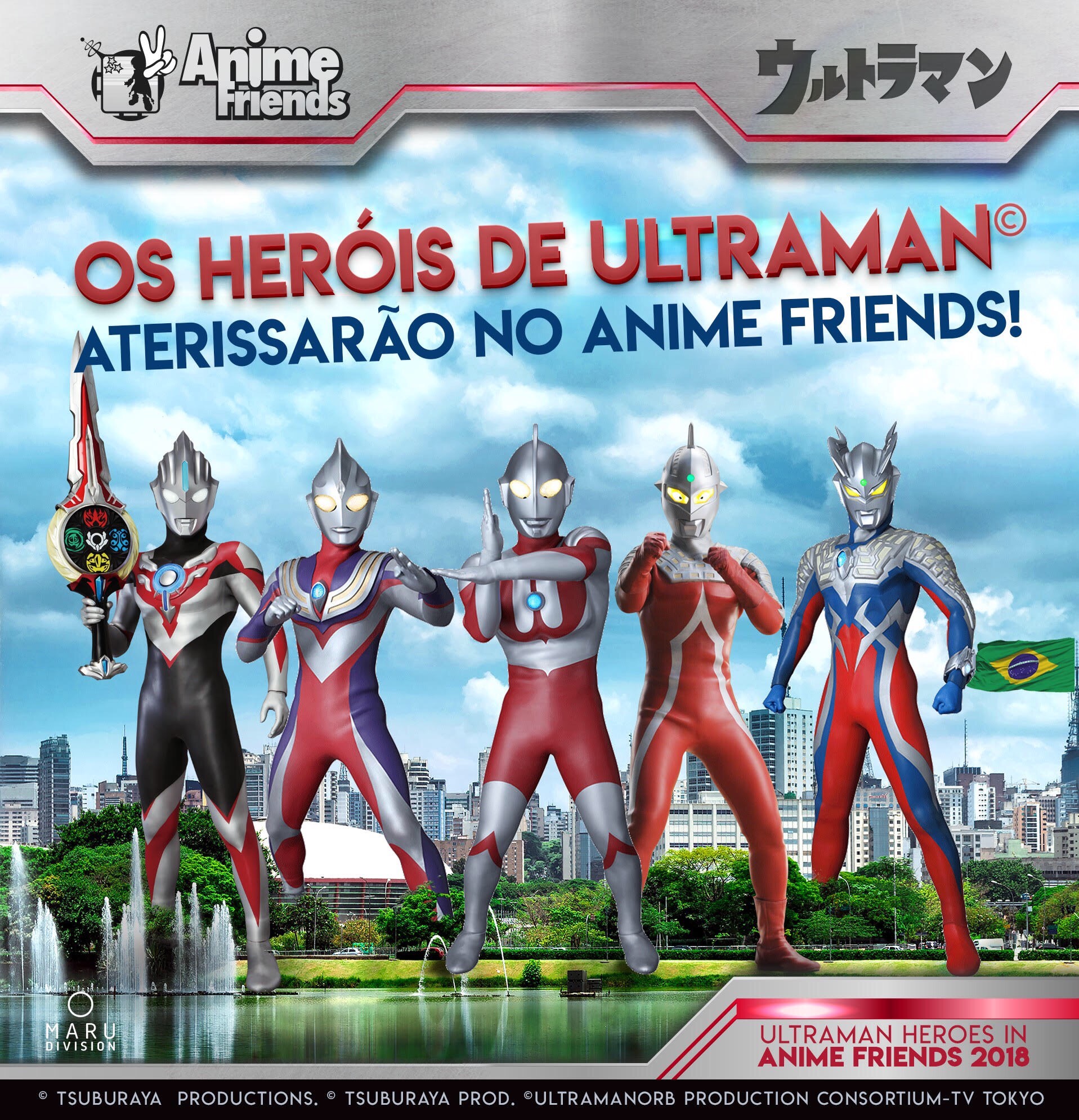 Ultra Heroes are going to appear for the first time in "Anime Friends 2018", an anime event in Brazil!
Come and meet Ultraman, Ultraseven, Ultraman Tiga, Ultraman Zero and Ultraman Orb!
A live stage will be held, as well as an exhibition of diorama and props. In the Meet & Greet section, you can meet the heroes in real life! There are character themed foods waiting for you to enjoy, and limited merchandises which you can only get from this event. Be sure not to miss the screening of MEGA MONSTER BATTLE ULTRA GALAXY: THE MOVIE!
Event information
Period: July 6th – July 9th, 2018
City: São Paulo
Avenue: Anhembi-Centro de Eventos
This is TSUBURAYA PRODUCTIONS' Official Global Website.
Official information of Ultraman, Kaiju, Movie, Anime, Comic books, Tokusatsu etc.
Discover the latest official news on the Ultraman series and other works by TSUBURAYA PRODUCTIONS