NEWS ARCHIVES
ULTRAMAN BLAZAR Main Cast Announced! Masaya Kato as Retsu Haruno, Chief of Staff for the Command of Global Guardian Force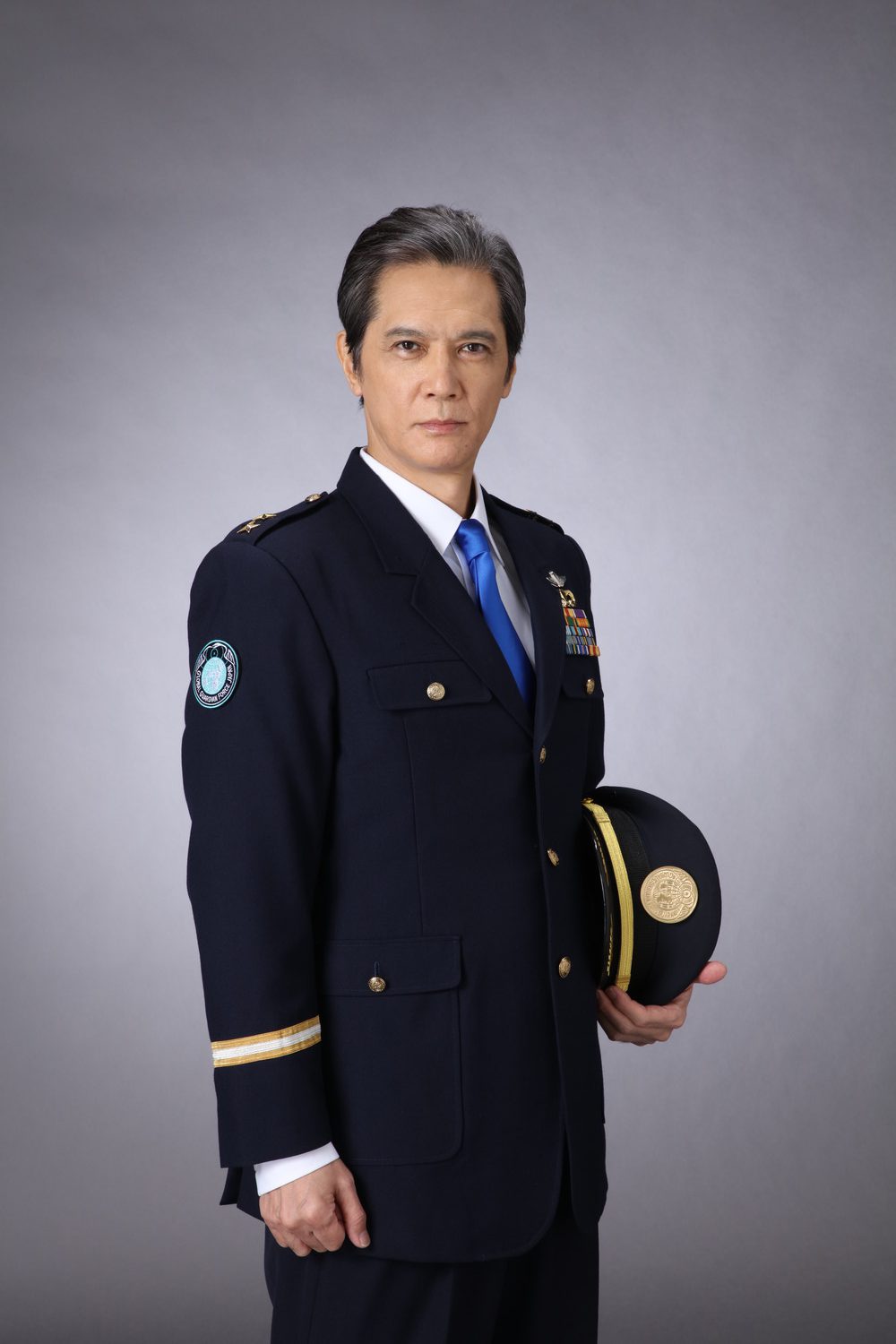 The new TV series, Ultraman Blazar, will start from July 8th 2023 JST! Every Friday at 5 PM JST, one of the main cast members starring alongside Captain Gento Hiruma, the protagonist played by Tomoya Warabino, will be announced.
It has been announced that the role of Retsu Haruno, the founder of the Special Kaiju Reaction Detachment (SKaRD) and the superior of Gento, who serves as the Chief of Staff at the Global Guardian Force command, will be portrayed by veteran actor Masaya Kato. Masaya Kato expanded his career from a popular fashion model to an actor in 1998, and he achieved the Newcomer Actor Award at the Japan Academy Awards for his debut leading role in a film. Since then, he has taken on major roles in popular movies and TV dramas, solidifying his position as a talented actor. He has also appeared in variety shows, worked as a radio personality, and served as a tourism ambassador for Nara Prefecture, his hometown, where he has held photo exhibitions related to Nara. 
Haruno Retsu (56 years old)
Retsu is the Chief of Staff at the command office of the Global Guardian Force Japan Branch (GGFJ). With the headquarters in North America and branches in various countries worldwide, the Global Guardian Force has been struggling to combat recurring kaiju threats. To overcome this situation, Retsu swiftly investigates and analyzes the unique characteristics of each kaiju and establishes the specialized unit, SKaRD, within the Japanese branch to deal with them. He recruits Gento as the team's captain. Retsu is an ambitious individual who has climbed the ranks within the Global Guardian Force organization and holds the important position of Chief of Staff. He often imposes challenging tasks on Gento but secretly has a soft spot for dogs.
Cast: Masaya Kato
Comment
The first impression I had when I received this opportunity to talk was, "I can't believe I can appear in Ultraman, a show that I used to watch as a child. It feels like a dream come true." It reminded me of the original Ultraman series that I used to watch, and I felt a mysterious sensation of my inner child being revived. Like many others, the Ultraman series has a significant impact on children, and in this production, I was given the important role of the founder of SKaRD. I approached the filming with a sense of responsibility, wanting to be a character that children admire and look up to. If I have the opportunity to appear again, I would like to volunteer to transform into a superhero next time. Haha.
Agency
Burning Productions
Profile: Agency Profile
Official Fan Club
Masaya Official FC: http://www.katomasaya.com/
Ultraman Blazar Series Outline
First Broadcast: July 8, 2023 (Saturday) JST
Broadcast Slot: Every Saturday from 9:00 a.m. to 9:30 a.m. JST
Broadcast Channels: The TV Tokyo Network and others
Production: Tsuburaya Productions, TV Tokyo, Dentsu Inc.
Copyright Notice: ©TSUBURAYA PRODUCTIONS ©ULTRAMAN BLAZAR PRODUCTION CONSORTIUM・TV TOKYO
Official Series Website: https://ani.tv/ultraman_blazar/ *Japanese only   
Official Ultraman Website: https://m-78.jp/blazar/ *Japanese only   
Official Global Twitter: https://twitter.com/TsuburayaGlobal
Cast: Tomoya Warabino and others
Lead Director: Kiyotaka Taguchi / Story Composers: Keigo Koyanagi, Kiyotaka Taguchi
©TSUBURAYA PRODUCTIONS ©ULTRAMAN BLAZAR PRODUCTION CONSORTIUM・TV TOKYO
This is TSUBURAYA PRODUCTIONS' Official Global Website.
Official information of Ultraman, Kaiju, Movie, Anime, Comic books, Tokusatsu etc.
Discover the latest official news on the Ultraman series and other works by TSUBURAYA PRODUCTIONS