NEWS ARCHIVES
Cute Ultraman & Kaiju Emoticons Available in Korea!
Cute Emoticons of Ultraman and Kaiju made their first appearance in kakaoemoticon shop! The adorable characters with their lovely movements will sure make your talk full of joy!  *The item is available in South Korea only.
https://e.kakao.com/t/ultraman-and-funny-monsters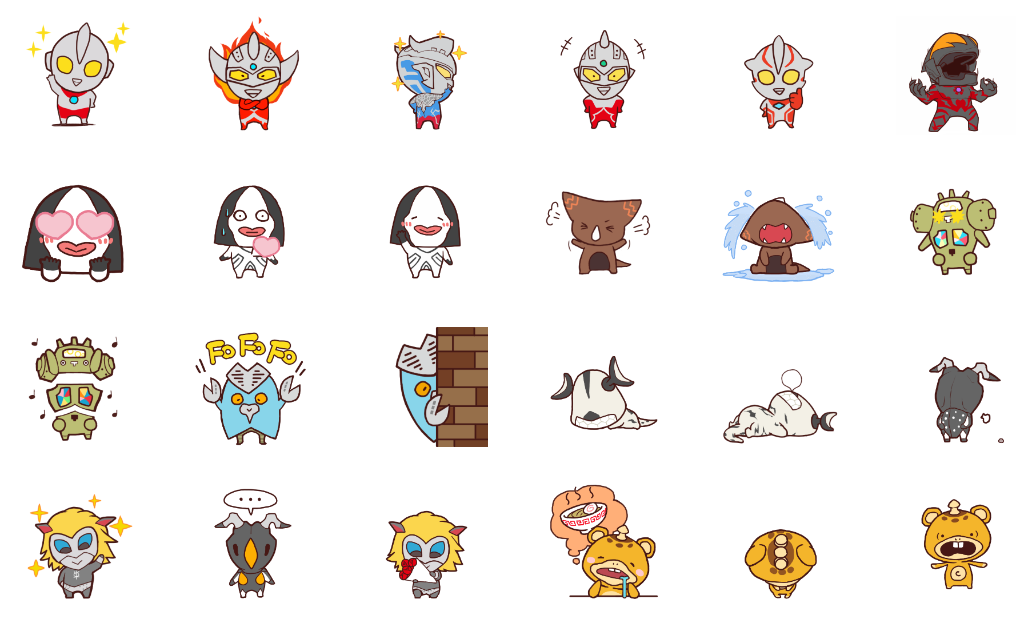 Make sure to check out the official Ultraman Facebook in South Korea as well!
This is TSUBURAYA PRODUCTIONS' Official Global Website.
Official information of Ultraman, Kaiju, Movie, Anime, Comic books, Tokusatsu etc.
Discover the latest official news on the Ultraman series and other works by TSUBURAYA PRODUCTIONS