NEWS ARCHIVES
Celebrating the launch of the new TV series ULTRAMAN R/B! Cast Interview Part 2
The new TV series ULTRAMAN R/B (Ruebe) premiered at 9 a.m. on July 7th (Sat), 2018 on TV Tokyo.
In the second half of the interview with the main casts(For the first half:  https://en.tsuburaya-prod.co.jp/news/568), we spoke with Ginnojo Yamazaki who plays Ushio Minato, Arisa Sonohara who plays Asahi Minato, and Motoki Fukami who plays Makoto Aizen.
Yamazaki-san, Family is the main theme of ULTRAMAN R/B, so would you please describe to us what kind of family the Minatos are?
Ginnojo: The Minatos seems just like an ordinary family, but they have been hurt mentally due to their tough experiences in the past, such as their mother's absence for an unknown reason. However, every family member supports each other and covers for their weaknesses. To me, the Minatos seems to be a sort of an ideal family.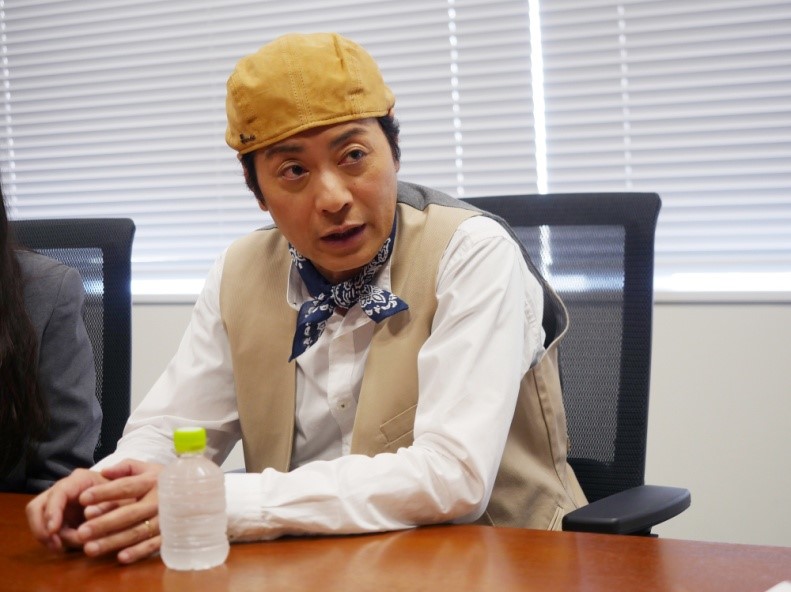 When acting out the father, what kind of father did you have in mind?
Ginnojo: I myself am a father of two sons, so when I act, I tend to wonder if my children would grow up like Katsumi and Isami. And I realized that I am influenced a lot by Ushio and I ask myself with questions like "will I be able to nurture a family relationship like him", "will my children take advice from me like how Katsumi and Isami listen to their father" and such things.
Sonohara-san, Asahi is the youngest in the family, but she is very independent. What kind of girl is Asahi for you?
Arisa: Asahi talks to her family in a unique way, and it took a little bit of time to get used to it. But as getting more into the shooting, I got influenced by her way of talking, and now I talk to my actual family like Asahi does.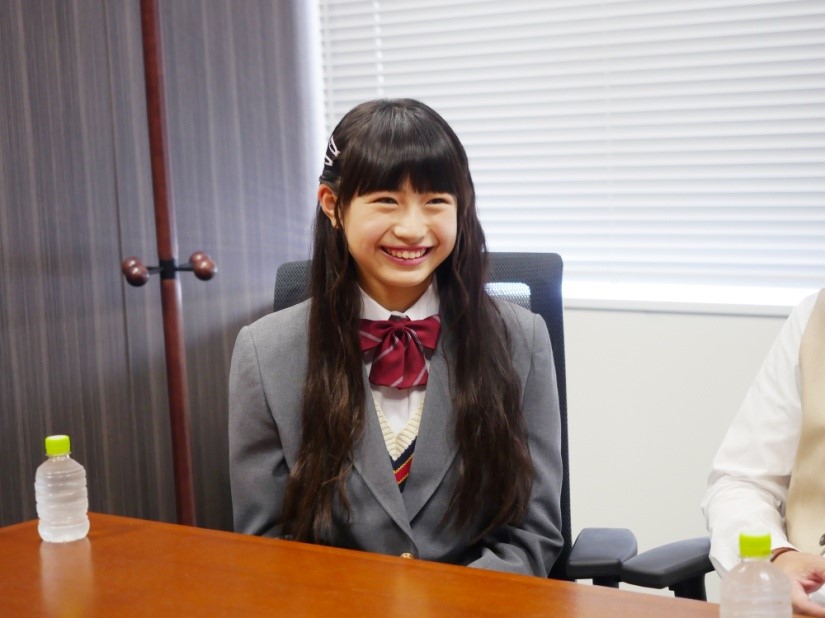 Are there any similarities between you and Asahi?
Arisa: I think we are similar in a way that we both are very curious. I actually have an older brother, and whenever he starts something new, I'm always curious to see what he is up to.
In the series, Asahi is very curious about what her brothers are hiding from her, so I tend to connect with her on that part. Oh, and we are similar in the fact that both of us are very energetic!
Fukami-san, Makoto Aizen is a quite unique character. How did you portray him?
Motoki: Well, I just played accordingly to the script. As soon as I received the script, I could grasp the character's image and Makoto Aizen became a unique character spontaneously. In addition, the director added a lot of spice to the character during shooting, so I really didn't have to think that much about how to play as Makoto.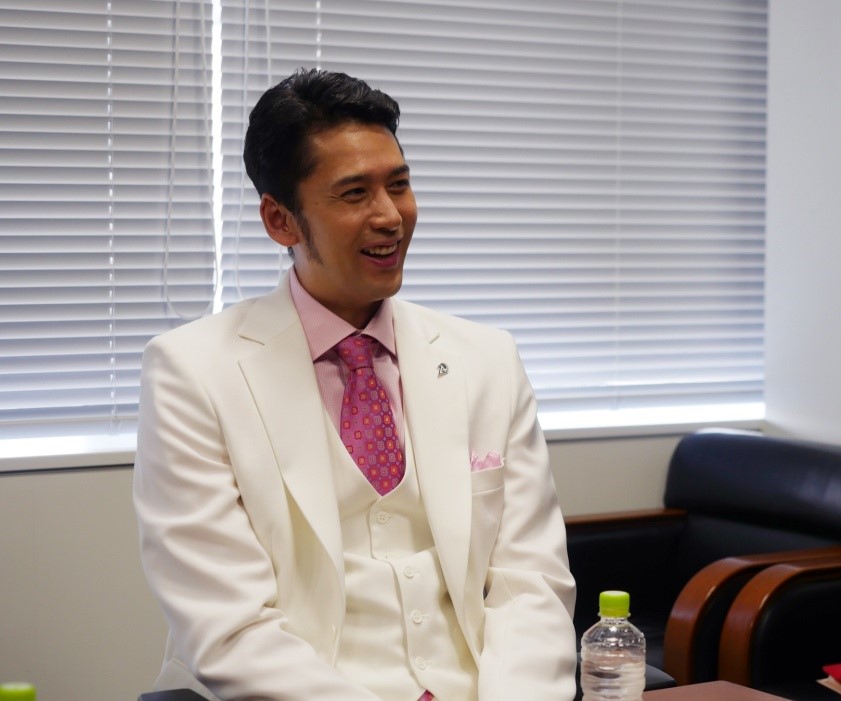 Did you have a specific character image when acting out?
Motoki: No, I didn't. What I'm trying to do is not to cling to a specific character, but to add variations in each scene so that he is more alive. I'm sure at the end this will become the character of Makoto Aizen. Even if his character seems to be changing scene by scene, Makoto Aizen is very energetic, and I use a lot of energy acting him, but whenever I see staff members laughing during the shooting, I'm able to sleep well that night.
What would you like the viewers to keep an eye on, with Makoto Aizen?
Motoki: In every episode, he always quotes a "precept" which the script writers created after much consideration. It would be great if the viewers keep an eye on that.
This is a question I'd like to ask everyone. Which is the most memorable Ultra Hero or Kaiju for you?
Ginnojo: Although I'm from different generations compared with everyone else, Ultraman was always around me as far back as I can remember. Ultraman, Ultraseven, and Ultraman Jack, these heroes established the concept of heroism deep inside me.
When I first received the offer for the role in Ultraman R/B, I heard that I would play Ultraman's father, so I thought I was going to play the role of Father of Ultra.
Each Kaiju also has their own story, and it's not just a simple world of right and wrong. I was very into that idea, so for me, ULTRAMAN and ULTRASEVEN still have maintained a very special place in me.
Arisa: I remember receiving a Pigmon pencil case as a birthday present from my friend! I started watching the ULTRAMAN series after getting this role as Asahi. I'm now watching ULTRAMAN GEED one episode a day.
The other day, I went to an Ultraman event with my mother, and it was my first time watching a hero show! The show was wonderful, and I was amazed at how strong Ultraman is.
And also, I understood how much Ultraman is loved from the sparkle in the children's eyes and from the energy in the adults.
Motoki: Alien Hipporit from ULTRAMAN ACE was very impressive to me. He not only made Ace into a bronze statue, but also Zoffy, Ultraman, Ultraseven and Ultraman Jack who came to rescue Ace got turned into bronze statues as well!
Although Father of Ultra appeared and defeated Alien Hipporit at the end, I remember being very scared watching that episode when I was at elementary school.
This will be the last question. Would you please send a message to the fans all over the world?
Ginnojo: I believe we all have aspirations towards heroes and power, and there is no border for these emotions. The themes of ULTRAMAN R/B are family, parents, children, and brothers. Emotions such as love and sadness I believe is universal, so I really hope everyone would enjoy the human drama also.
Arisa: I'm excited to hear that there are Ultraman fans all over the world! Asahi is wishing for happiness for people not only within Japan, but also around the world. I will make everyone who watches ULTRAMAN R/B happy, and I appreciate your continuous support!
Motoki: There are many scenes in ULTRAMAN R/B that you can understand precisely because you are a fan of the past series. But ULTRAMAN R/B is risible and slightly different from the past Ultraman series, so it is enjoyable not only for newcomers, but also for long-term Ultraman fans. I really hope everyone watches and enjoys the show!
This is TSUBURAYA PRODUCTIONS' Official Global Website.
Official information of Ultraman, Kaiju, Movie, Anime, Comic books, Tokusatsu etc.
Discover the latest official news on the Ultraman series and other works by TSUBURAYA PRODUCTIONS