ULTRA HEROES
ULTRAMAN BLU

ULTRAMAN R/B is the first ever Ultraman series to feature two brothers "Katsumi Minato" and "Isami Minato" who transform into Ultraman.

The younger brother Isami transforms into Ultraman Blu by using a R/B Crystal and the R/B Gyro.
The basic type is Ultraman Blu Aqua, transformed using Ginga Crystal that contains the attribute of "Aqua".
Inheriting characteristics from Isami, Ultraman Blu's boldness helps him to get his first win in the battle, and he also strikes his enemies' weak points while playing with them using his speed.
Profile
Height - 51 m
Weight - 43,000 t
Transformation phrase is "Element of Water! Azure Ocean!"

Special Moves - Aqua Strium
Related Series
ULTRAMAN R/B
ULTRAMAN R/B THE MOVIE: SELECT! THE CRYSTAL OF BOND
ULTRAMAN NEW GENERATION CHRONICLE
ULTRAMAN TAIGA
ULTRA GALAXY FIGHT: NEW GENERATION HEROES
ULTRAMAN TAIGA THE MOVIE: NEW GENERATION CLIMAX
---
Recommend video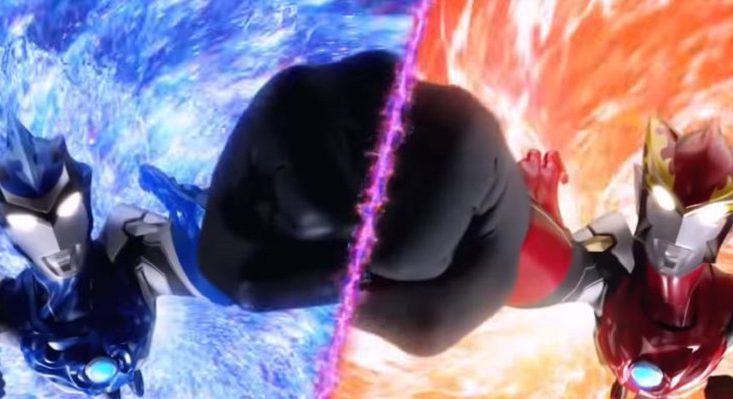 ©TSUBURAYA PROD.
©ULTRAMAN R/B PRODUCTION CONSORTIUM・TV TOKYO
This is TSUBURAYA PRODUCTIONS' Official Global Website.
Official information of Ultraman, Kaiju, Movie, Anime, Comic books, Tokusatsu etc.
Discover the latest official news on the Ultraman series and other works by TSUBURAYA PRODUCTIONS