NEWS ARCHIVES
ULTRA GALAXY FIGHT: THE ABSOLUTE CONSPIRACY ENGLISH CAST REVEALED!
Tsuburaya Productions Co., Ltd. is proud to announce the English voice actors for Ultra Galaxy Fight: The Absolute Conspiracy!
As a work commemorating the ULTRAMAN OFFICIAL YouTube channel reaching one million subscribers, Ultra Galaxy Fight: The Absolute Conspiracy was first announced on August 20 this year and will begin streaming on YouTube later this fall, with a premiere date of November 22. A new episode will then be posted every Sunday at 10 AM (Japanese Standard Time) worldwide.
We are now presenting the main cast and their comments about the series, and their passion for the series really shines through.
Walter Roberts, playing the new, mysterious character Absolute Tartarus
I had a great time voicing Absolute Tartarus and he is my favorite character now! He is a cold calculating leader and warrior. He makes the big decisions and does not hesitate in his relentless, wrathful, quest for destruction. I was allowed to access my inner Darth Vader!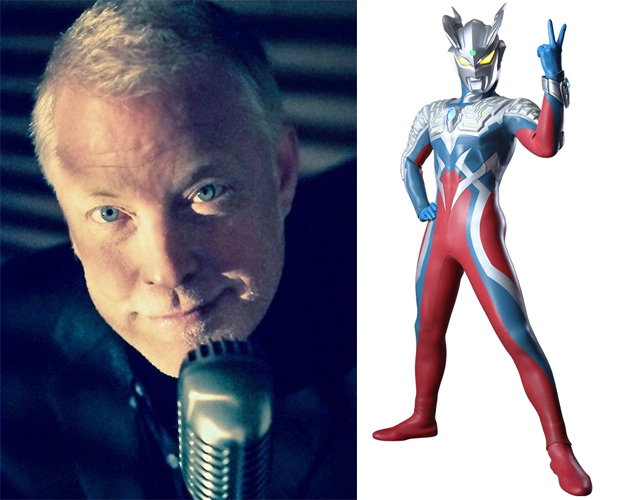 Eric Kelso, playing the role of Ultraman Zero in The Absolute Conspiracy
I see Ultraman Zero as kind of a young Han Solo character, boastful and stubborn with a fearless sense of humor. I really enjoyed voicing him and I can't wait to see how he handles the next Ultra challenge!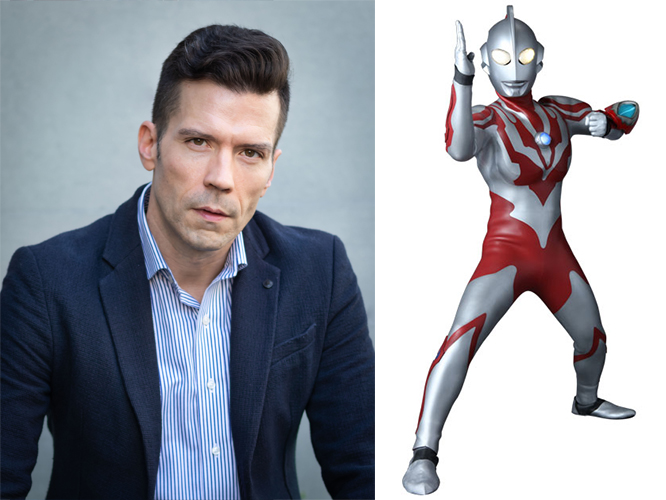 Josh Keller, playing the role of Ultraman Ribut
My all-time favorite Ultra was the original Ultraman that I watched as a young boy in the late 1970s. When the show ended broadcasting in America, I was very sad and confused. My favorite now is Ultraman Ribut!
Peter Von Gomm, who played Ultraman Ginga in New Generation Heroes, will be playing the role of Ultraman Z (Zett) in The Absolute Conspiracy
Ultraman is one of my favorite iconic Japanese heroes, so it is a great pleasure to voice characters for the Ultraman series! I like Ultraman so much I had him painted on my motorcycle!!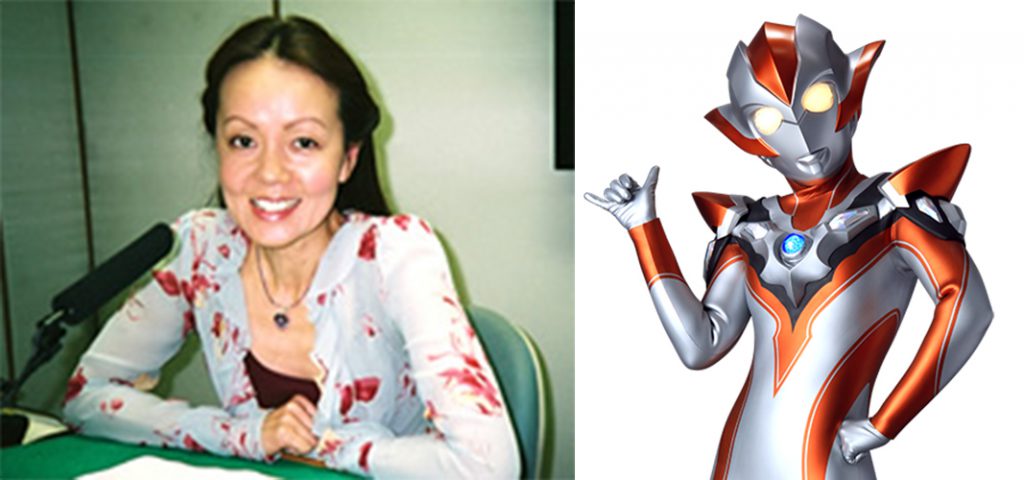 Rumiko Varnes, reprising the role of Ultrawoman Grigio from New Generation Heroes
Voicing Grigio is a great pleasure. For one, although she's sweet and always "happy," she can kick butt, so even though she's among the coolest gang of superheroes, don't mess with her!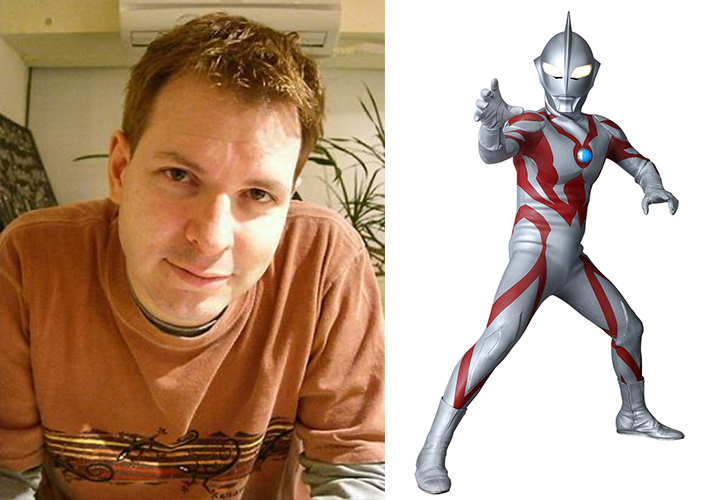 Jack Merluzzi, playing the role of Ultraman Belial
One great advantage for a voice actor working in the Ultraman universe is being able to go to Hakuhinkan Toy Park and find the action figure for my character! It's so satisfying to look through all the Ultraman hero and villain figures and say, "There! That's me! I'm Belial!"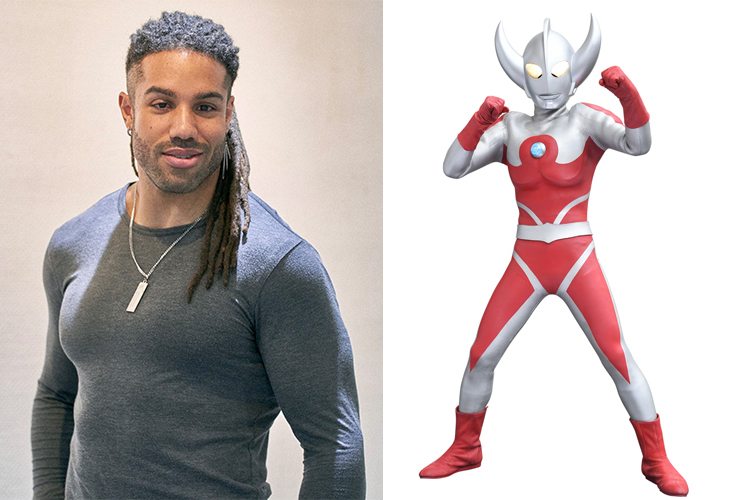 Alexander Hunter, playing the role of Ultraman Ken, who becomes the Father of Ultra
My favorite character is Ken. He's got some very bold horns, and he lives up to them. I gave him a powerful voice, which I thought suited Ken, who is a man who sticks to his moral code and does what he thinks is right. His way of living is what helped him ascend in the ranks and become "Father of Ultra."
Ryan Drees, playing the role of Zoffy
I really enjoyed the characters offered to me this time.  I voiced more than one character, and it was fun as I've been playing both good and evil roles since I was a kid, and still play them in my head every day. I think Ultraman fans will find Ultra Galaxy Fight: The Absolute Conspiracy to be a special event, keeping the whole family on the edge of their seats!
Bill Sullivan, reprising his role of Ultraman Taro from New Generation Heroes
What an honor and privilege to voice the hero of the Ultras! The continuing adventures inspire us all!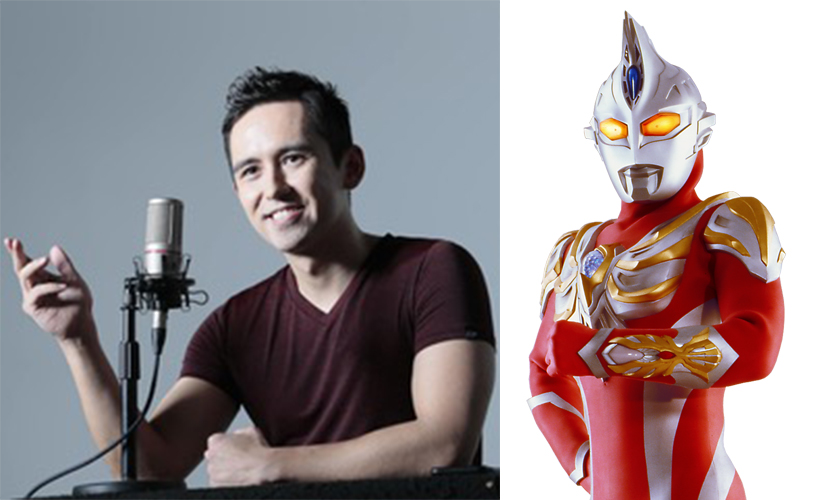 Maxwell Powers, playing the role of Ultraman Max
I had a blast doing this, and it was a particular honor to be playing the same role as Nakai Kazuya! I'm a big fan! Hopefully I get to play a Kaiju as well next time! A long, long time ago when I was a kid in the US, I remember playing with Ultraman figures that one of my aunts or uncles sent from Japan. I have no idea where they are now, but I used to take them everywhere! I'm thrilled to be part of their universe, and I hope we can get together for more adventures soon!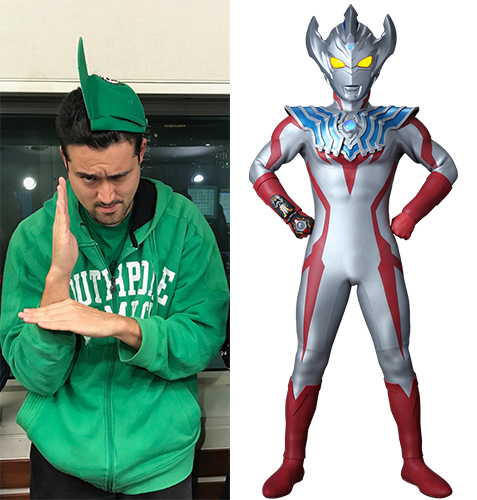 Matthew Masaru Barron, playing the role of Ultraman Taiga
Ultraman was a big part of my childhood. It's just pure awesomeness that I'm doing the voice of Taro's son! Also, Zetton will always be my favorite space dinosaur!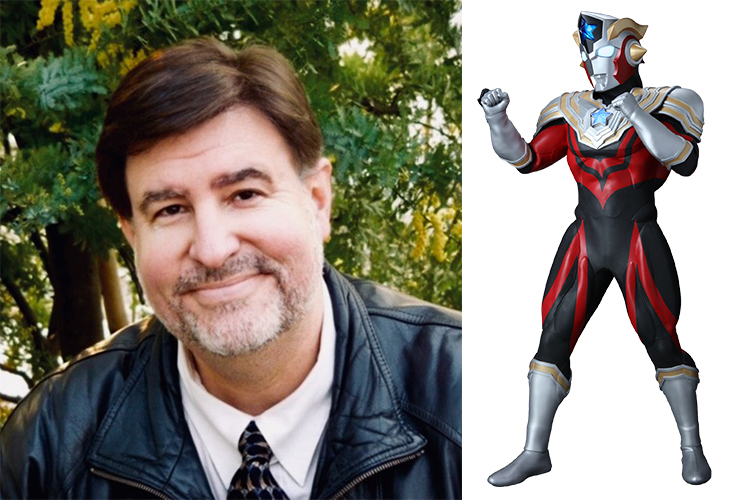 Jeff Manning, who played Ultraman Rosso in New Generation Heroes, will be playing the role of Ultraman Titas in The Absolute Conspiracy
I enjoyed doing the voice of Ultraman Titas because it was great to play a strong, muscled, 'good guy' hero type character. I often get more villainous, eccentric or comical parts (which I love too, of course!). So, playing this role was something a bit different and fun for me."
Chris Wells, playing the role of Ultraman Fuma
It was great fun to voice a character who turns vengeful! I grew up watching Ultraman on TV when I was a child, dubbed into English, of course. So, to actually be doing the voice work on Ultraman is a really special experience for me.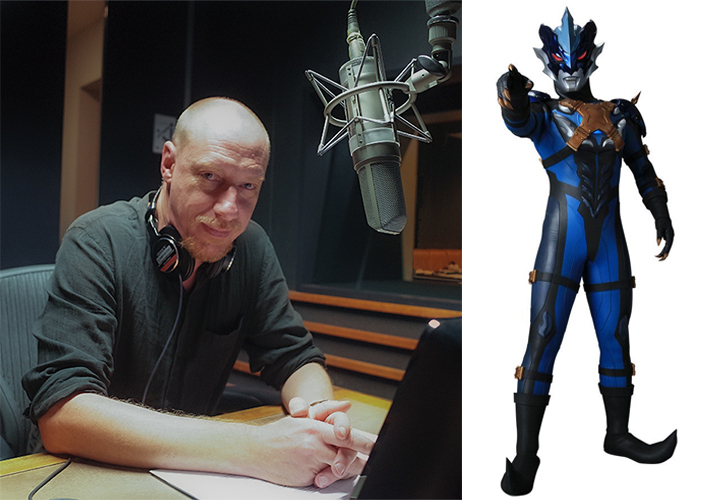 Michael Rhys, reprising his role of Ultraman Tregear from New Generation Heroes
I get to play a lot of bad guy characters and Tregear has definitely been one of my favorites, even though he would disagree about being called a bad guy! He is smooth and calculating, traits to be found in all the best villains, but Tregear has an added playfulness which makes him even more fun to voice. I really want to say how much I was impressed by the enthusiasm, knowledge and love of the characters shown by the many fans around the world in their reactions to Ultra Galaxy Fight: New Generation Heroes. I read all the comments for the series and now look forward to reading what you have to say about Ultra Galaxy Fight: The Absolute Conspiracy. I hope you really enjoy it.
Iain Gibb, playing the role of Ultraman 80
I very much enjoyed playing Ultraman 80 as he happens to be my favorite character! His dedication to his students at Sakuragaoka school shows he is a noble man. Also, I was glad he was able to help his "love," Yullian in these episodes! 80's stoic personality wasn't difficult for me to play but I had to dig deep to capture his righteousness. I hope you all feel I've captured 80's spirit and you all enjoy watching the team's adventures as they defend the Earth!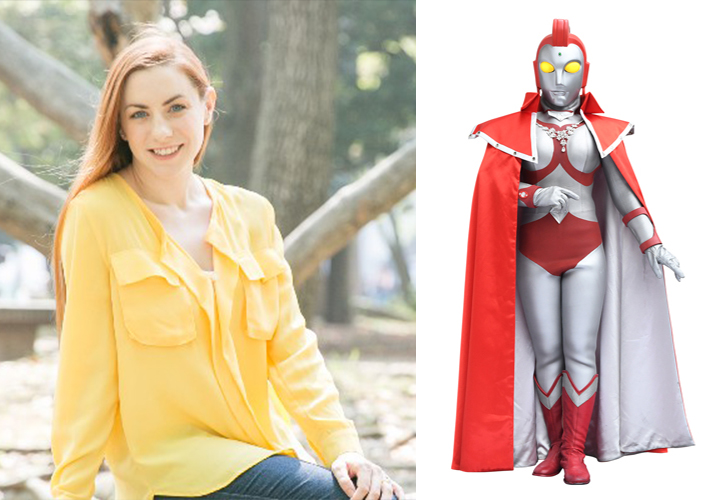 Hannah Grace, playing the role of Yullian
I didn't grow up watching Ultraman, so this was my first time watching the show. The stories are really dramatic! When I was a little girl I loved Power Rangers and this show reminded me of that feeling. I tried to keep that in mind as I recorded my parts, imagining the little girls who'll be watching the show. I tried to have fun for them. Ultraman is such a legacy franchise and I'm so honored that I get to be a part of it! And I want to know what happens next!
Make sure to subscribe to our ULTRAMAN OFFICIAL YouTube Channel so you don't miss a minute!
Ultra Galaxy Fight: The Absolute Conspiracy Outline
Release Date: November 22nd 2020 Every Sunday from 10:00AM
Release Channel: ULTRAMAN OFFICIAL YouTube Channel
Release URL: https://www.youtube.com/user/tsuburaya
Character Appearances:
Ultraman Zero, Ultraman Ribut, Ultraman Belial (Early Style), Ultraman Taiga, Ultraman Titas, Ultraman Fuma, Ultraman Z (Zett), Ultrawoman Grigio, Ultraman 80, Yullian, Ultraman Max, Ultraman Mebius, Ultraman Hikari, Ultraman Great, Ultraman Powered, Ultraman Neos, Ultraseven 21, Ultraman Ken, Ultrawoman Marie, Zoffy, Ultraman Cosmos, Ultraman Justice, Ultraman Great, Ultraman Powered, Space Fear-Demon Zett, Absolute Tartarus, and more
Character Voices (English version):
Mamoru Miyano, Wataru Komada, Yuki Ono, Takuma Terashima, Satoshi Hino, Shota Hayama, Tasuku Hatanaka, Arisa Sonohara, Haruka Tomatsu, Jun Fukuyama, Keiichi Nanba, Hajime Iijima, Suzuko Mimori, Shunsuke Takeuchi, Taiyo Sugiura, Megumi Han, Kazuya Nakai, Tomokazu Seki, Toshiyuki Morikawa, Tomokazu Sugita, Hatsunori Hasegawa, Junichi Suwabe and more
Eric Kelso, Josh Keller, Jack Merluzzi, Michael Rhys, Matthew Masaru Barron, Jeff Manning, Alexander Hunter, Rumiko Varnes, Hannah Grace, Chris Wells, Ryan Drees, Peter Von Gomm, Maxwell Powers, Iain Gibb, Bill Sullivan, Walter Roberts and more
Total Episodes: 10
Languages: Japanese (YouTube), English (YouTube), Chinese (Chinese Simultaneous Broadcast Platform)
Subtitles: English (YouTube), Chinese (YouTube)
Official Website: http://m-78.jp/galaxy-fight/tac/english/
Official Teaser Trailer: https://youtu.be/plWK8pDCms8
Official Global Twitter: https://twitter.com/TsuburayaGlobal
Dubbing Director: Miguel Rivas-Micoud
Director: Koichi Sakamoto
Screenplay: Junichiro Ashiki
Production: Tsuburaya Productions
©TSUBURAYA PRODUCTIONS
This is TSUBURAYA PRODUCTIONS' Official Global Website.
Official information of Ultraman, Kaiju, Movie, Anime, Comic books, Tokusatsu etc.
Discover the latest official news on the Ultraman series and other works by TSUBURAYA PRODUCTIONS