NEWS ARCHIVES
Ultra Galaxy Fight: The Absolute Conspiracy features surprise guest Kane Kosugi as the Voice of Ultraman Powered!
As of 10 AM on November 22 (JST), Ultra Galaxy Fight: The Absolute Conspiracy has begun! Did you enjoy the first episode?
Were you surprised by the voice actor of Ultraman Powered? This time, the English voice actor for Ultraman Powered is none other than Kane Kosugi! This will mark the first time Kane has returned to the Ultraman series since he starred in Ultraman: The Ultimate Hero (1993) twenty-seven years ago.
In the original series, Kane played protagonist Kenichi Kai, a member of the Earth defense team W.I.N.R. (Worldwide Investigation Network Response team) who transformed into Ultraman Powered, a silver giant hailing from the M78 system. Ultraman Powered was voiced by Kane's father, Sho Kosugi. Now, Kane is stepping up to voice the silver giant for the first time.
Kane has given an exclusive interview about the series! In this interview, Kane discusses his feelings on reprising the role and his experience as part of the Ultraman series. Watch it here right now!
To celebrate, we are giving away a special present: an autograph from Kane Kosugi!
This will be given to one of our lucky fans in a retweet campaign held by the ULTRAMAN Global Twitter account!
To enter this special campaign, follow the ULTRAMAN Global Twitter account and retweet the campaign Tweet.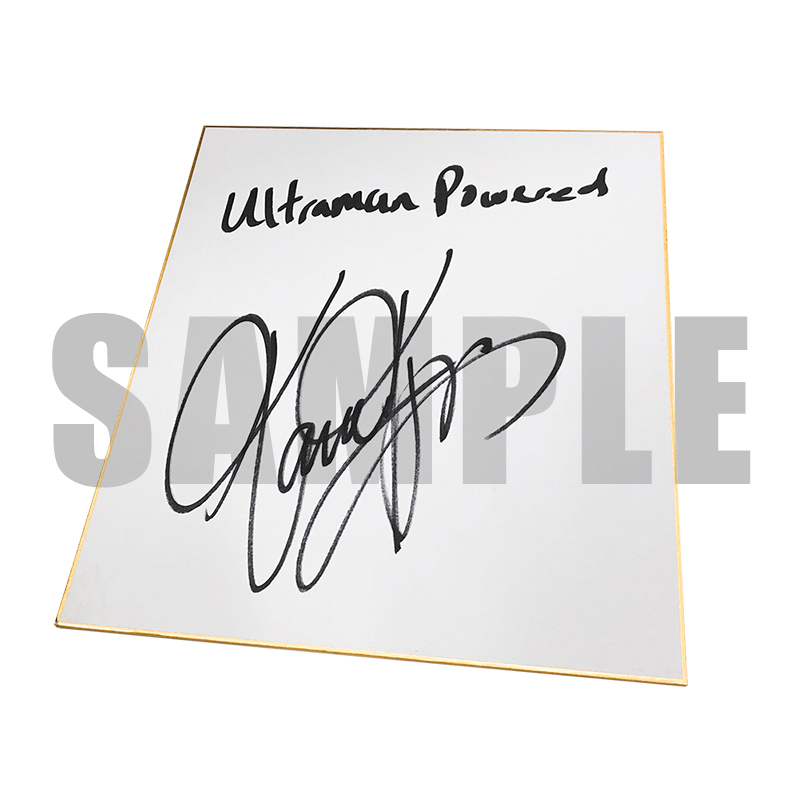 New episodes will stream on the ULTRAMAN OFFICIAL YouTube Channel every Sunday. Be sure to watch the English version of Ultra Galaxy Fight: The Absolute Conspiracy and share your thoughts!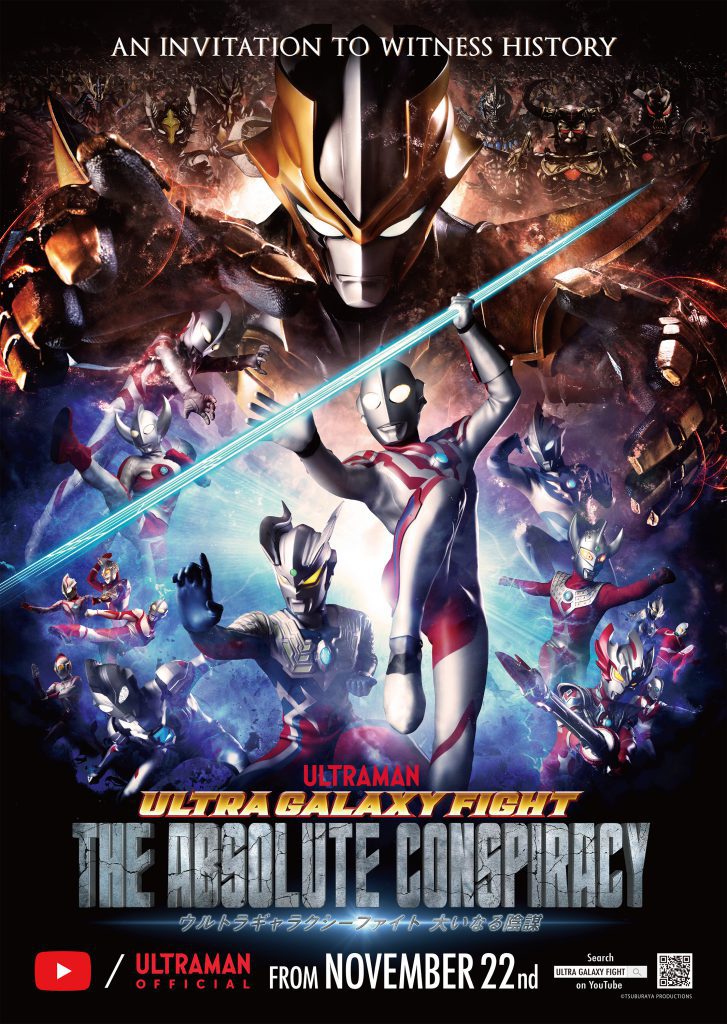 Overview of Ultra Galaxy Fight: The Absolute Conspiracy
Release Date: November 22nd 2020 Every Sunday from 10 AM (JST)
Release Channel: ULTRAMAN OFFICIAL YouTube Channel
Release URL: https://www.youtube.com/user/tsuburaya
In Ultra Galaxy Fight: The Absolute Conspiracy, a mysterious golden giant jumps in and out of history, meddling with events. In the recent past when Ultraman Ribut is not yet a Galaxy Rescue Force member, Ribut races to save Ultraman Max from a clever trap, while Ultraman 80 and Yullian are attacked by the fearsome Leugocyte. Tens of thousands of years before that, Ultraman Belial begins his descent into darkness after the Great Ultra War. Millennia pass, and he is joined by Ultraman Tregear as he struggles with the disappearance of his mentor, Ultraman Hikari. As events unfold, our newest hero, Ultraman Z (Zett), joins the fight together with his master Ultraman Zero; Tri-Squad members Ultraman Taiga, Titas, and Fuma; Taiga's mentor, Ultraman Mebius; and more! Will our Ultra Heroes be able to put an end to this Absolute Conspiracy?
Character Appearances:
Ultraman Zero, Ultraman Ribut, Ultraman Belial (Early Style), Ultraman Taiga, Ultraman Titas, Ultraman Fuma, Ultraman Z (Zett), Ultrawoman Grigio, Ultraman 80, Yullian, Ultraman Max, Ultraman Mebius, Ultraman Hikari, Ultraman Great, Ultraman Powered, Ultraman Neos, Ultraseven 21, Ultraman Ken, Ultrawoman Marie, Zoffy, Ultraman Cosmos, Ultraman Justice, Ultraman Great, Ultraman Powered, Space Fear-Demon Zett, Absolute Tartarus, and more
Total Episodes: 10
Languages: Japanese (YouTube), English (YouTube), Chinese (Chinese Simultaneous Broadcast Platform), Thai (Thai VOD service FLIXER)
Subtitles: English (YouTube), Chinese (YouTube), Thai (YouTube)
Official Website: http://m-78.jp/galaxy-fight/tac/english/
Official Global Twitter: https://twitter.com/TsuburayaGlobal
Official Global Facebook: https://www.facebook.com/tsuburayaglobal/
Director: Koichi Sakamoto
Screenplay: Junichiro Ashiki
Production: Tsuburaya Productions
©TSUBURAYA PRODUCTIONS
This is TSUBURAYA PRODUCTIONS' Official Global Website.
Official information of Ultraman, Kaiju, Movie, Anime, Comic books, Tokusatsu etc.
Discover the latest official news on the Ultraman series and other works by TSUBURAYA PRODUCTIONS