NEWS ARCHIVES
Second Official Trailer for ULTRAMAN TRIGGER Released Along with New Special Content!
Every Thursday at 5PM we unveil the latest details about the new TV series Ultraman Trigger, premiering on Ultraman Day, July 10th, on the TV Tokyo Network in Japan. Today, we are pumped to bring you the 2nd official trailer, Ultraman Trigger Special Preview, which introduces the main storyline and teases exciting new visuals from the show.
In the Livestream Event held June 10th, fans joined the cast for the debut of the first official trailer from the show. Now, this 2nd Official Trailer is set to the show's opening theme song, Trigger, blending vocals by Takao Sakuma over music by Go Sakabe and with narration by Sumire Uesaka (voice actor of Carmeara the Captivating Warrior). The trailer also features more never-before-seen footage for a sneak peek into the exciting world of Ultraman Trigger.
Marlu-Dex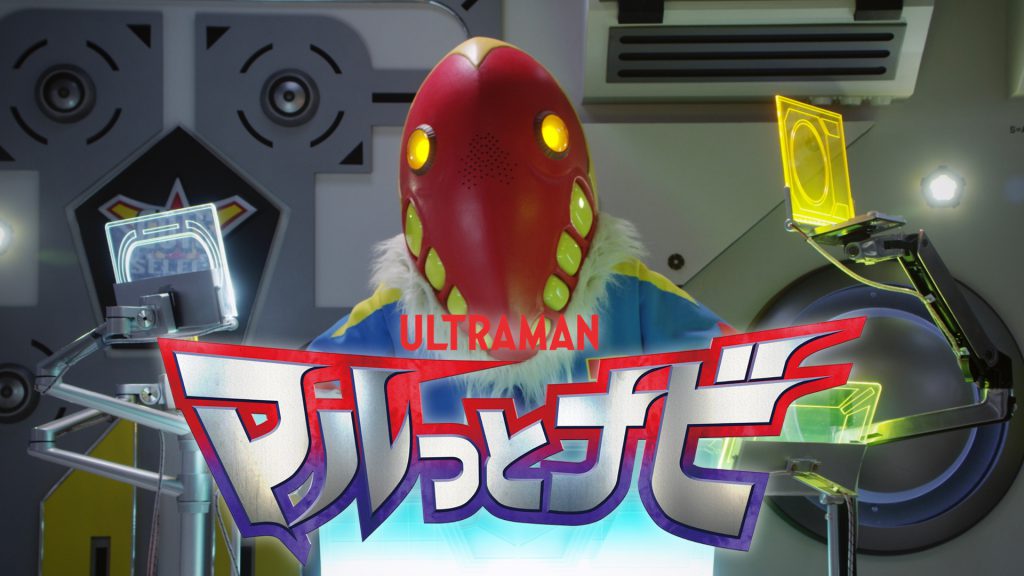 The first of the spin-offs, Marlu-Dex, hosted by Marluru (Voiced by M・A・O), will give fans detailed information, background and mythology on the Ultra Heros, Kaiju, and mysterious celestial items appearing in Ultraman Trigger (available to anyone in Japan who registers for a free account on TSUBURAYA IMAGINATION).
Secret Origins of the Nursedessei – The Struggle of Special Section 3 (English title still to be determined)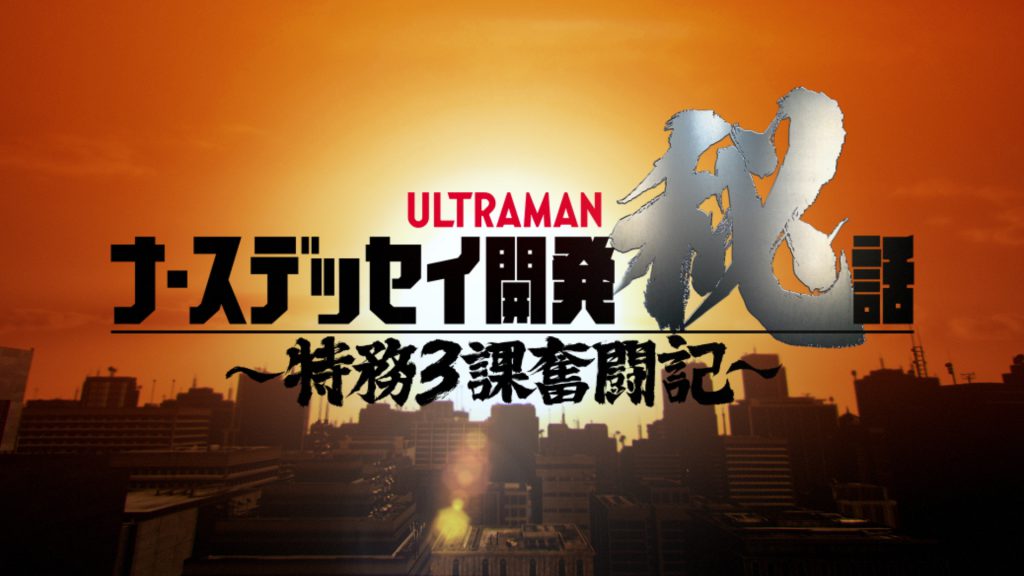 The second spin-off is the Secret Origins of the Nursedessei: The Struggle of Special Section 3 (Available with Standard and Premium subscriptions to TSUBURAYA IMAGINATION.). As the control center and base of operations of Expert Team GUTS-Select, how did the anti-monster battleship, The Nursedessei come to be?
We will follow Marlulu before she enlisted in GUTS-Select, during her time at the TPU's Department of Technological Development: Special Section 3.
Actors: Marlulu the Metronian Alien (Voice Actor: M・A・O), Masmichi Hotta (Munetoshi Takubo), Terumi Yazaki (Shio Yamazaki)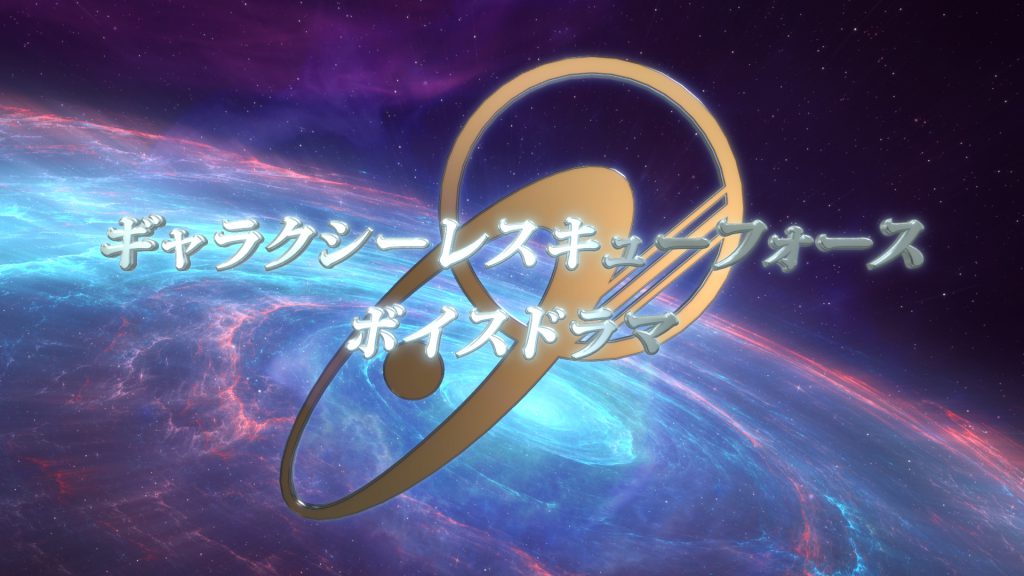 Additionally, an original voice drama "Galaxy Rescue Force Voice Drama" will be available on the ULTRAMAN OFFICIAL YouTube Channel at 9:30 AM (JST) every Saturday.
What kind of drama will Ultraman Ribut and the other members of the "Galaxy Rescue Force" begin to spin behind the scenes of the new "Ultraman Trigger" program? After the main story, there is also a surprising bonus part where Marluru appears!
Voice Cast: Ultraman Ribot (voiced by Wataru Komada), Sora (voiced by Megumi Han) and more.
Screenplay: Junichiro Ashiki
<Watch Online>
TSUBURAYA IMAGINATION is a streaming service available for viewing only in Japan.
Link: (https://imagination.m-78.jp/)
A TSUBURAYA Account and d-Account are required for registration.
A TSUBURAYA account is a free account that includes special offers connecting fans with Tsuburaya Productions
A d-Account is a free account that can be created by anyone, even without a contract with NTT DOCOMO.
For more information & registration, click here:
https://imagination.m-78.jp/logged
---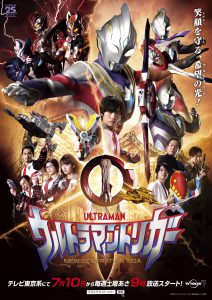 【ULTRAMAN TRIGGER – Series Overview】
Start Date: July 10th (Sat), 2021
Broadcast Time: Every Saturday 9:00~9:30 A.M. (JST)
Broadcast Channel: TXN Network and others
Production Companies: Tsuburaya Productions, TV Tokyo, and Dentsu
Official Series Website (Japanese): http://ani.tv/ultraman_trigger/
Official ULTRAMAN TRIGGER Website (Japanese): https://m-78.jp/trigger/
Official Series Twitter (Japanese): https://twitter.com/ultraman_series/
Official Hashtag: #UltramanTrigger
Actors: Raiga Terasaka, Runa Toyoda, Shunya Kaneko, Tadashi Mizuno, Meiku Harukawa, Katsuya Takagi, Kei Hosogai, Shin Takuma and more
Voice Actors: ・A・O, Sumire Uesaka, Maki Shunichi, Ryosuke Takahashi
Main Director: Koichi Sakamoto
Chief Editors: Naoki Hayashi, Jyunichiro Ashiki
Direction: Masayoshi Takesue, Kiyotaka Taguchi, Takanori Tsujimoto, Tomonobu Koshi, Naoyuki Uchida
Screenplay: Toshizo Nemoto, Keigo Koyanagi, Sotaro Hayashi, Sumio Uetake, Jun Tsugita
Music: Go Sakabe
Opening Theme Song: Takao Sakuma, "Trigger"
Ending Theme Song: ChouCho, "Nanairo no Tane (Rainbow Seeds)"
This is TSUBURAYA PRODUCTIONS' Official Global Website.
Official information of Ultraman, Kaiju, Movie, Anime, Comic books, Tokusatsu etc.
Discover the latest official news on the Ultraman series and other works by TSUBURAYA PRODUCTIONS