NEWS ARCHIVES
Tsuburaya Productions Co., Ltd. and Beast Kingdom Co., Ltd. announce licensing agreements for Ultraman expansion in Taiwan.

Tsuburaya Productions Co., Ltd. (HQ Shibuya, Tokyo. COO: Masayuki Nagatake) and Beast Kingdom Co., Ltd. (HQ Banqiao, New Taipei City. Representative: Yung-liang Yang) have signed a joint licensing contract coming into effect on April 1st, 2022. The contract seeks to expand the sale of the Ultraman Series and other licensed Tsuburaya products in Taiwan.
■The background to the licensing agreements
In June 2021, Tsuburaya and Beast Kingdom developed and sold Beast Kingdom-original high quality action figures, plushies, toys, and more based on the popular Ultraman and Kaiju Step series. Starting in Taiwan, sales expanded globally to Asia, North America, Europe, and further, and the two companies built a mutually beneficial partnership.
Beast Kingdom boasts great success in their wholesale of licensed character goods in Taiwan and their successful distribution network and has demonstrated their ability to develop products and plan events in-line with the Ultraman Series. The Ultraman Series and Tsuburaya's works have grown in popularity in Taiwan, and this contract seeks to further combine the two companies' strengths; together they aim to further expand access to licensed Ultraman goods in Taiwan.
■Company Profiles
—
■The Scope of the Contract
Tsuburaya Productions grants the following rights to Beast Kingdom for the purpose of expanding Ultraman Series and other Tsuburaya goods in Taiwan.
-Streaming License
-Merchandising License
-Advertising License
-Event License
■About Upcoming Events
The Taipei '22 Movie & Toy Convention will be held in July, and Beast Kingdom will run an Ultraman display booth to showcase the latest Ultraman information and alluring Ultraman goods for Business Partners and fans alike.
・Event Name:Taipei 22'Movie & Toy Convention
・Bio:A joint exhibition in Taipei held every summer for anime, manga, movies, games, toys and other subculture industries.
・Schedule:2022/7/28~2022/8/1 10:00~18:00
・Venue:Taipei World Trade Center Hall 1(No. 5, Section 5, Xinyi Rd, Xinyi District, Taipei City, Taiwan)
・Web:https://tmtc.kje-event.com.tw/
▲Beast Kingdom Original "ULTRAMAN & Gurihiru" Mini Egg Attack®Figure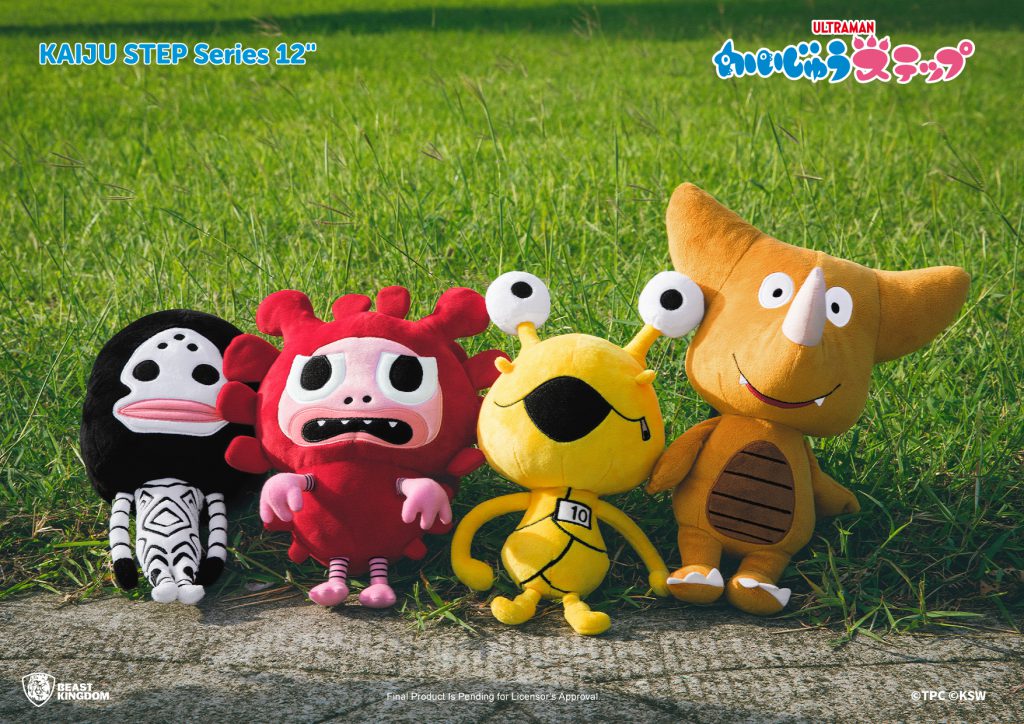 ▲Beast Kingdom Original Kaiju Step Plushies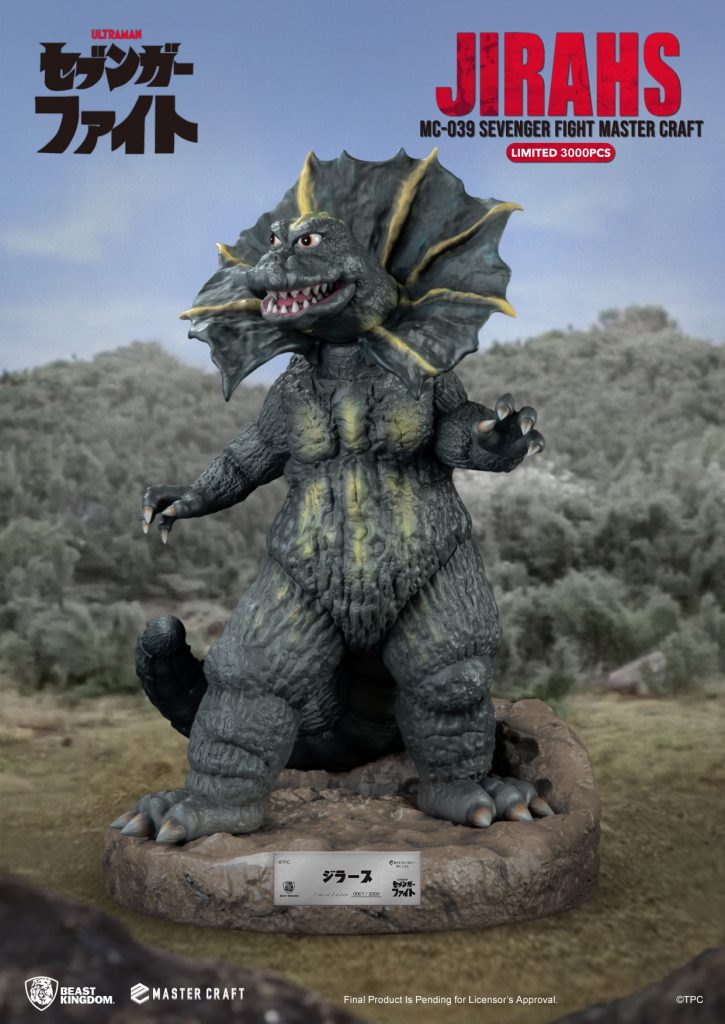 ▲Beast Kingdom Original Jirahs Master Craft Statue
■Official Websites and SNS Profiles
Tsuburaya Productions Global Website
https://en.tsuburaya-prod.co.jp/
ULTRAMAN Global Twitter
https://twitter.com/TsuburayaGlobal/
ULTRAMAN Taiwan Facebook
https://www.facebook.com/ultramantw
ULTRAMAN Global Facebook
https://www.facebook.com/tsuburayaglobal
Beast Kingdom Official Homepage
https://www.beast-kingdom.com/
Beast Kingdom Taiwan Facebook
https://m.facebook.com/BKTOYTW/
Beast Kingdom Global Facebook
https://m.facebook.com/BeastKingdomGlobal/
Beast Kingdom Instagram
https://instagram.com/beast_kingdom
This is TSUBURAYA PRODUCTIONS' Official Global Website.
Official information of Ultraman, Kaiju, Movie, Anime, Comic books, Tokusatsu etc.
Discover the latest official news on the Ultraman series and other works by TSUBURAYA PRODUCTIONS