NEWS ARCHIVES
"It's Now or Never... I Gotta Do it Now!" New TV Series Ultraman Decker Starts 9am July 9th 2022
A new TV series Ultraman Decker will begin broadcasting on the TV Tokyo Network from 9 AM (JST) July 9th 2022!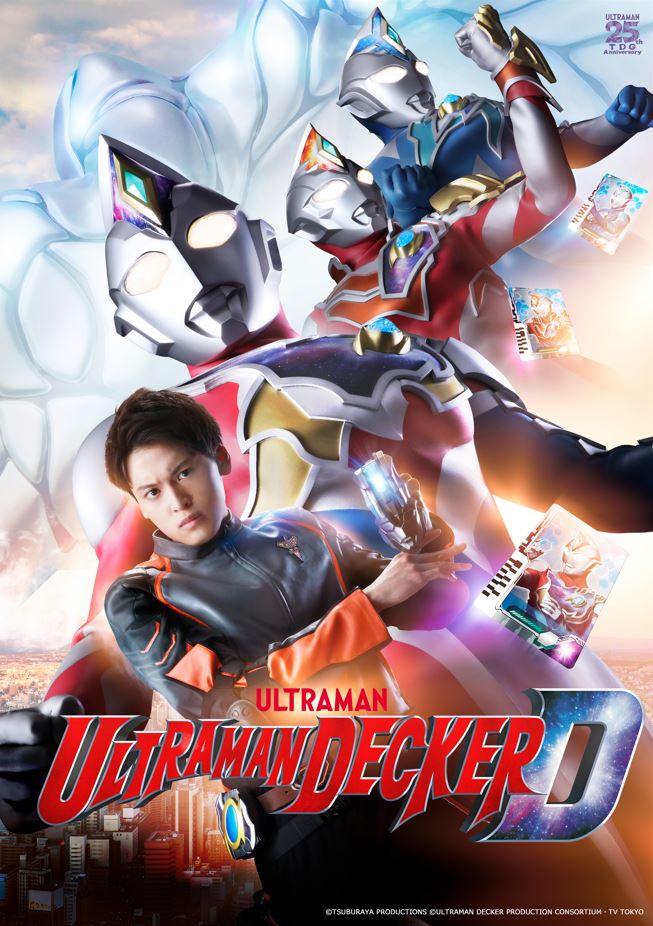 ■About Ultraman Decker
The new TV series Ultraman Decker is a story of new hero Ultraman Decker who never gives up the fight, and the coming-of-age drama of the young adults in the newly-reformed expert team GUTS-Select as they grow together as a team, moving ever forwards to a future filled with hope. Following last year's popular Ultraman Trigger: New Generation Tiga, the new series Decker is set several years later in a time when humanity's frontier spirit for exploring new worlds has pushed further them into space.
The new hero Ultraman Decker is a Giant of Light who appears on Earth after a sudden attack by "Sphere," a swarm of mysterious floating space objects. He imparts his light to Kanata Asumi, the newest member of GUTS-Select, newly reformed by the Terrestrial Peaceable Union (TPU). Searching for whatever awaits him when he pushes past his limits, Kanata uses Decker's light to face up to his many enemies.
Playing the role of protagonist Kanata is Hiroki Matsumoto, winner of the Junon Super Boy Contest in 2018. As his first leading role, he brings a fresh and endearing charm to the role of bright and kindhearted young Kanata, who goes above and beyond to tackle every task in his way. With the new transformation item "Ultra D Flasher" in hand, he transforms into Ultraman Decker!
This year marks 25 years since the popular Heisei-era series Ultraman Dyna was on-air, and its essence is brought into the new series Ultraman Decker. Please look forward to it.
Synopsis
The threat of monster attacks fades, and the Earth seems once again at peace. Humanity turns its eyes to the stars and heads to space, while its monster attack countermeasures continue to shrink.
It is in this new age when "Sphere," an invading swarm of mysterious floating space objects, begin to attack Earth. Humanity loses contact with space and becomes a lone star. Their attack throws our hero Kanata Asumi's peaceful life into chaos. Destruction spreads before his eyes and a giant monster appears. With no heed for his own safety, Kanata jumps in front of the enemy and transforms into Ultraman Decker.
"I gotta do it now!"
Having discovered the light of Decker within himself, Kanata pledges to protect humanity's daily life and joins the expert team GUTS-Select, newly reformed as an Anti-Sphere squad. As its newest member, Kanata and his young unseasoned team stand against these great enemies, together.

■New Hero: Ultraman Decker
The Giant of Light that protagonist Kanata Asumi transforms into.
His basic form is called the Flash Type, and he can Type Change into the physically powerful Strong Type and the supernaturally powerful Miracle Type.
Height: 55 meters
Weight: 45000 tons (same for all three forms)

Ultraman Decker Flash Type
Ultraman Decker's basic form. Kanata loads the "Ultra Dimension Card" into the Ultra D Flasher transformation item, and shouts "Shine Bright! Flash!" to transform. His special attack is the Selgend Beam fired by crossing both arms.

Ultraman Decker Strong Type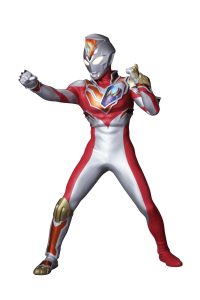 Ultraman Decker's form best suited for physical strength. Kanata shouts "Burst Forth! Strong!" to Type Change. This form's special attack is the Dolnade Breaker, a powerful punch with energy focused in Decker's right fist.

Ultraman Decker Miracle Type
Ultraman Decker's form best suited to using psychokinetic attacks. Kanata shouts "Leap Out! Miracle!" to Type Change. This form's special attack is the Realiut Wave, a powerful shockwave made by a black hole that Decker forms by condensing space itself in his right hand.

The Transformation Item: Ultra D Flasher
The item that Kanata uses to transform into Ultraman Decker.
A motif similar to Decker's face is engraved in the base, and a crystal is embedded into the top.
By using the Ultra Dimension Cards that suddenly appear in Kanata's hands, he can transform into the Flash Type as well as Type Changing into the Strong Type and Miracle Type. He can also use specific one-time support attacks by loading various Dimension Cards into the device.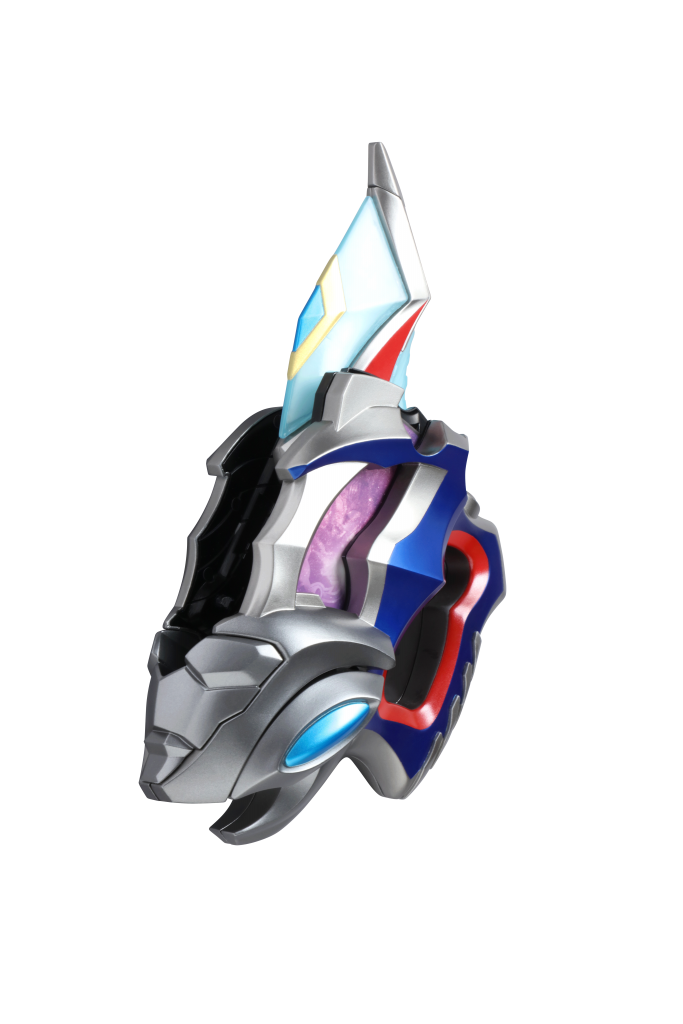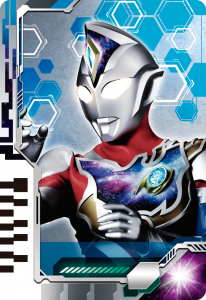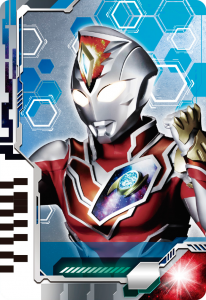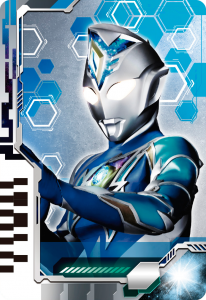 ■Protagonist: Kanata Asumi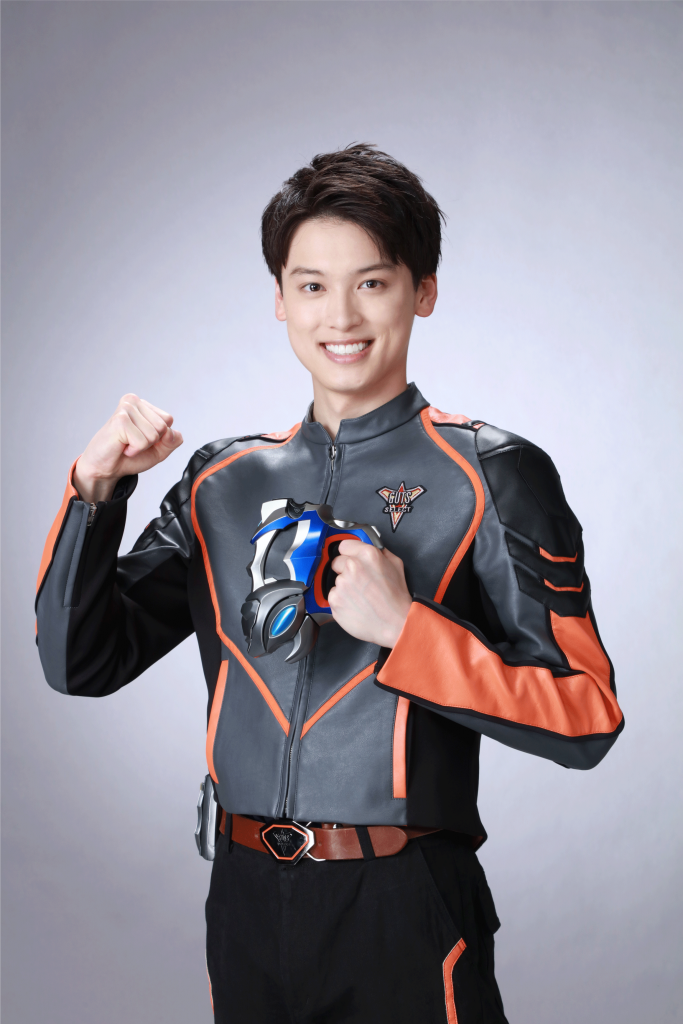 The main character of this series who transforms into Ultraman Decker. 20 years old. Working at his father's rice cracker store, he is close to their neighbors and regular customers, and he leads a peaceful life.
He is cheerful and a little goofy, but he is a kind-hearted young man who cares for others. He never ignores someone in need, and sometimes goes overboard throwing heart and soul into whatever task is before him.
After the Sphere attack, his peaceful life is taken away and he is gifted Decker's "light" when he stands before an enemy, ignoring all danger.
Although uncertain what it means to become an Ultraman, he takes to it optimistically and tries to use his new-found power for others. To this end, he joins the newly-reformed expert team GUTS-Select, and with his fellow young team members they stand up against the threat of the Sphere.

■Main Cast: Hiroki Matsumoto
Hiroki Matsumoto/role of Kanata Asumi
Comment
Nice to meet you!
I'm Hiroki Matsumoto, and I will be playing Kanata Asumi who transforms into Ultraman Decker! I'm honored to become a part of the globally-loved Ultraman Series!
I'd be happy if seeing Kanata stand up against any obstacle, learn from his failures, and grow together with his team can resonate with you!
Myself, the cast, the staff, the extras; all of us work hard together to film the show!
There's still a while before the show starts on July 9th, so let's wait excitedly together!
I gotta do it! I gotta do it now!!
Profile
Born March 29th, 1993 in Hokkaido. 23 years old. 182cm tall.
Managed by Stardust Promotions talent agency.
A sportsman at heart, he played basketball in school and once dreamed of becoming a sports trainer. In 2018, his family applied for the 31st Junon Super Boy Contest on behalf of him without his acknowledgement, which he ended up winning and was dubbed the "Final Junon Boy of the Heisei Era." He entered the entertainment industry afterwards. As an up-and-coming young actor, he made his acting debut in 2019, stared in movies, dramas (such as NHK's "Yell"), and music videos.
■Lead Director: Masayoshi Takesue
Comment
I am lead director Masayoshi Takesue.
I aim to deliver a new series which has a different approach to Dyna, while inheriting the worldview of Trigger.
The theme of the story is "future." With the unwavering, optimistic Kanata at its center, this story of personal growth is brought to life by its unique and quirky characters. I want to make it a series where you can feel the personality and connection between each character, as both humanity and Ultraman pave the way towards the future.
The tokusatsu (practice special effects filming) will portray the monsters' might, and Ultraman's heroism.
Please look forward to see it.
Profile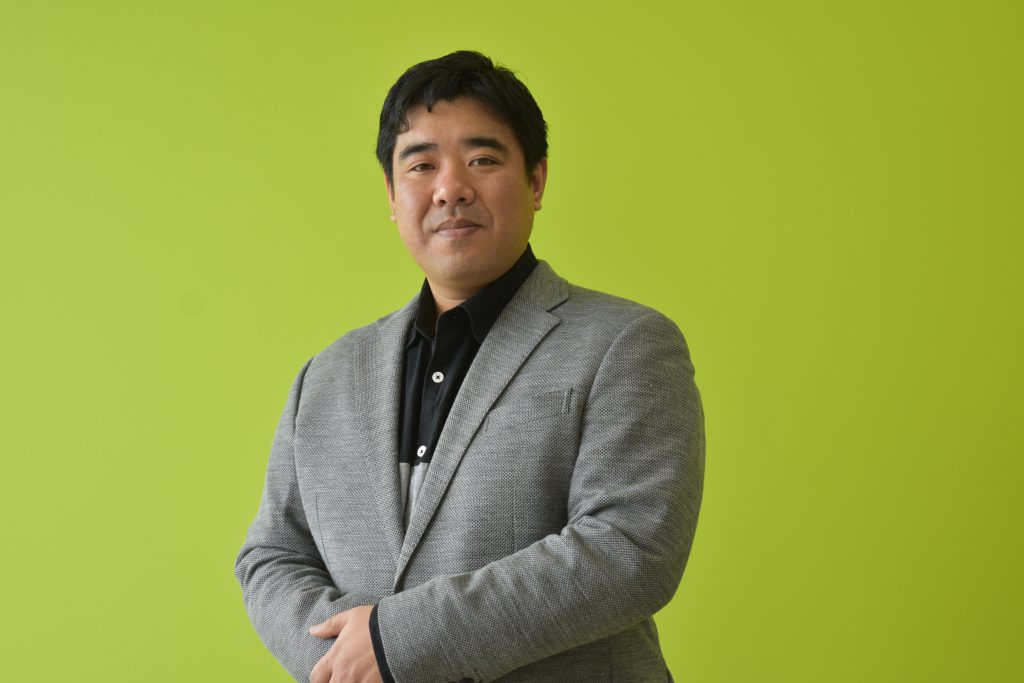 Masayoshi Takesue was born in Yamagata Precture on September 4th 1978. 43 years old.
He came to Tokyo aspiring to be a film director and entered the Nikkatsu Visual Arts Academy where he studied with his then-classmate, renowned director Kiyotaka Taguchi. Honing his skills on various projects while in school, his first foray into the series was as assisting director on Ultraman Cosmos. He then directed and worked on several projects before directing several episodes in the Ultraman Orb TV series, marking his return to the Ultraman series. His first Lead Director role is 2018's Ultraman R/B (Ruebe).
He was also the director for Ultraman Trigger Episode Z, which released on the Ultraman Connection platform on March 18th and is proving to be a quintessential director in the New Generation Heroes' series.

■Series Compositor: Toshizo Nemoto
Comment
I've loved Ultraman since I was a child. Even when I grew up and started writing, I found myself liking it still, and fate allowed me to help write on an Ultraman movie.
Several years later, I was able to write several episodes for the TV series too. "You really can't tell what life has planned for you…" and just as that thought crossed my mind, I was asked to be the main writer for this series. To be honest, I feel more nervous than happy.
That being said, I just have to do it. I will do my best to take all the charm of the Ultraman series until now and use it to create a new Ultraman story.
Profile
Toshizo Nemoto was born in Nigata Prefecture on January 10th, 1974. 48 years old.
He first debuted as a scriptwriter for games and has since written and scripted for many anime works. His first work for Tsuburaya Productions was as a writer on Ultraman Zero: The Revenge of Belial, and has written on many New Generation Heroes works. He was a writer on Ultraman Trigger Episode Z which released on the Ultraman Connection platform on March 18th, so he already has experience working with director Takesue to develop a story that leads to Decker.
■TDG 25th Anniversary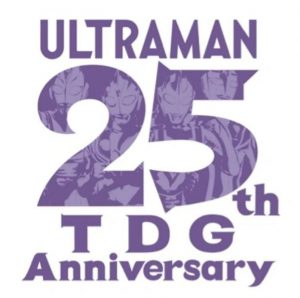 In 1996, starting with the first TV series in 16 years Ultraman Tiga (1996), and followed by Ultraman Dyna (1997), and Ultraman Gaia (1998), these three series were welcomed enthusiastically by fans in Japan and abroad, and in no time became extremely popular series.
Affectionately dubbed the "Three Heisei Series" or "TDG" (Tiga, Dyna, Gaia) they celebrate 25 years since their inception, and Tsuburaya is planning several ways to commemorate them.

■Ultraman Decker Series Overview
First Broadcast: July 9th (Saturday) 2022
Broadcast Time: Every Sunday from 9 AM (JST)
Broadcast Channels: The TV Tokyo Network and others
Production: Tsuburaya Productions, TV Tokyo, Dentsu Inc.
Copyright Notice: ©TSUBURAYA PRODUCTIONS ©ULTRAMAN DECKER PRODUCTION CONSORTIUM・TV TOKYO
Official Series Website: http://ani.tv/ultraman_decker/
Official Ultraman Website: https://m-78.jp/decker/
Official Twitter: https://twitter.com/ultraman_series/
Official Global Twitter: https://twitter.com/TsuburayaGlobal
Official Global Facebook: https://www.facebook.com/tsuburayaglobal
Actors: Hiroki Matsumoto and more
Lead Director: Masayoshi Takesue/Series Compositers: Toshizo Nemoto, Junichiro Ashiki
This is TSUBURAYA PRODUCTIONS' Official Global Website.
Official information of Ultraman, Kaiju, Movie, Anime, Comic books, Tokusatsu etc.
Discover the latest official news on the Ultraman series and other works by TSUBURAYA PRODUCTIONS