NEWS ARCHIVES
Redman Coming to the Comic Book Shelf Starting from June 29th!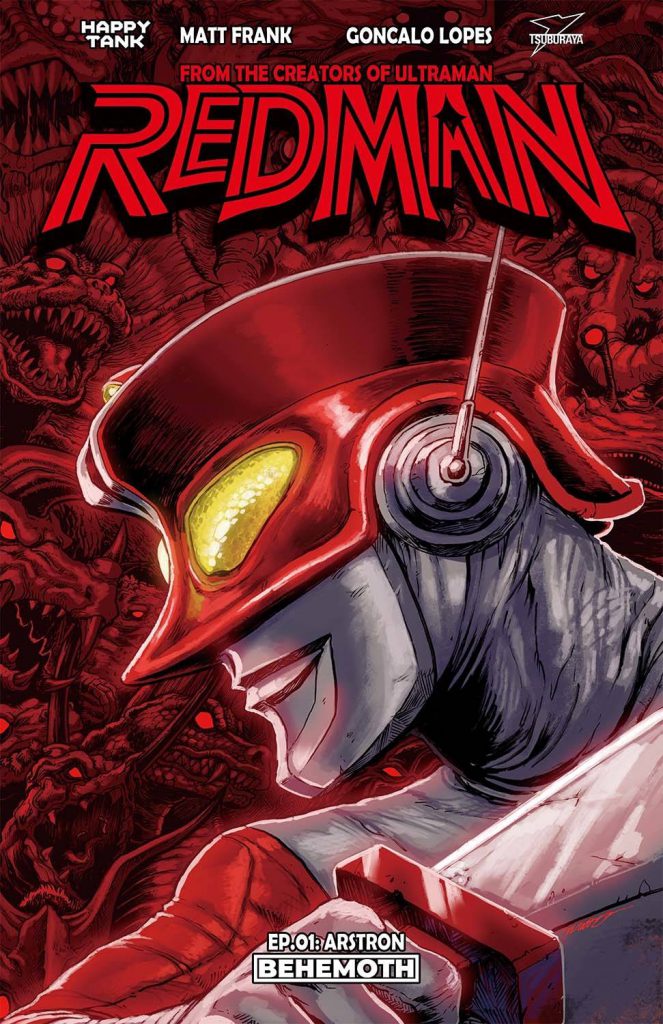 The TV miniseries Redman is coming to the comic book shelf in a joint partnership between Tsuburaya Productions, Phase Six and Happy Tank (Behemoth Comics imprint behind the hit series MFKZ, Cinnamon and Until My Knuckles Bleed, all series like Redman that are distributed through Behemoth Comics) to release monthly in comic book stores starting with Redman #1 June 29th.
The original Redman television miniseries from Tsuburaya Productions debuted April 24, 1972. It ran for 138 episodes. Its penchant for unusual treatment of its main hero as well as for the creatures he dispatched each episode led to the show finding status as a cult hit and internet phenomenon. Now, writer/artist Matt Frank (Godzilla, Transformers) aka the King of Kaiju brings the Tokusatsu hero back to life in the pages of a new comic series and no Kaiju is safe!
"I'm so happy that Redman is getting to find new fans in America. This comic was a massive amount of fun and a real creative challenge for me, so hopefully new audiences in a tokusatsu-appreciative world will enjoy it!" – Matt Frank
Redman is the "Kaiju Hunter."
Trapped in a desolate and yet somehow familiar world populated with a vast array of the ferocious beasts known as "Kaiju," Redman continues his endless Red Fight, battling tirelessly to cull the monsters. With each fierce battle, the mysterious, blood-splattered "hero" sinks closer to his prey, ready to strike. This while a sinister form watches and records his every move…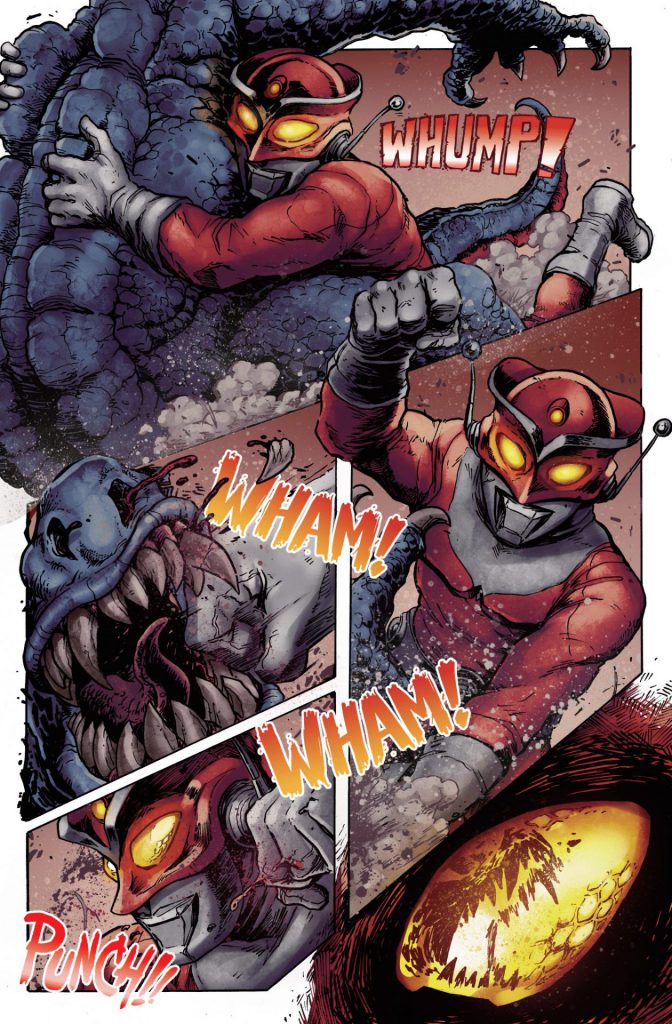 ''We are excited to bring Redman into the hands of comic readers. It is one of the most fascinating Tokusatsu heroes ever. Thanks to Phase Six and Night Shining. The first time I watched an episode of Redman, I remember rewatching it 5 times in a row. I was totally fascinated by the character and how it was directed. Matt Frank nailed the vibes in comics. I can't wait for fans of Ultraman, Godzilla, and Power Rangers to jump into the universe of the most brutal Tokusatsu. LONG LIFE TO REDMAN.'' – Kevin Roditeli (Publisher at Happy Tank)
Happy Tank and Phase Six are actively developing new Tsuburaya Productions content for the United States market including Dinosaur War Izenborg produced by Frank and Hiroshi Kanatani, which is planned for release next year.
You can preorder Redman #1 now at your local comic book store or any online retailers!
This is TSUBURAYA PRODUCTIONS' Official Global Website.
Official information of Ultraman, Kaiju, Movie, Anime, Comic books, Tokusatsu etc.
Discover the latest official news on the Ultraman series and other works by TSUBURAYA PRODUCTIONS