NEWS ARCHIVES
New TV Series ULTRAMAN DECKER Heroine Announced! Yuka Murayama to Play New GUTS-Select Member Ichika Kirino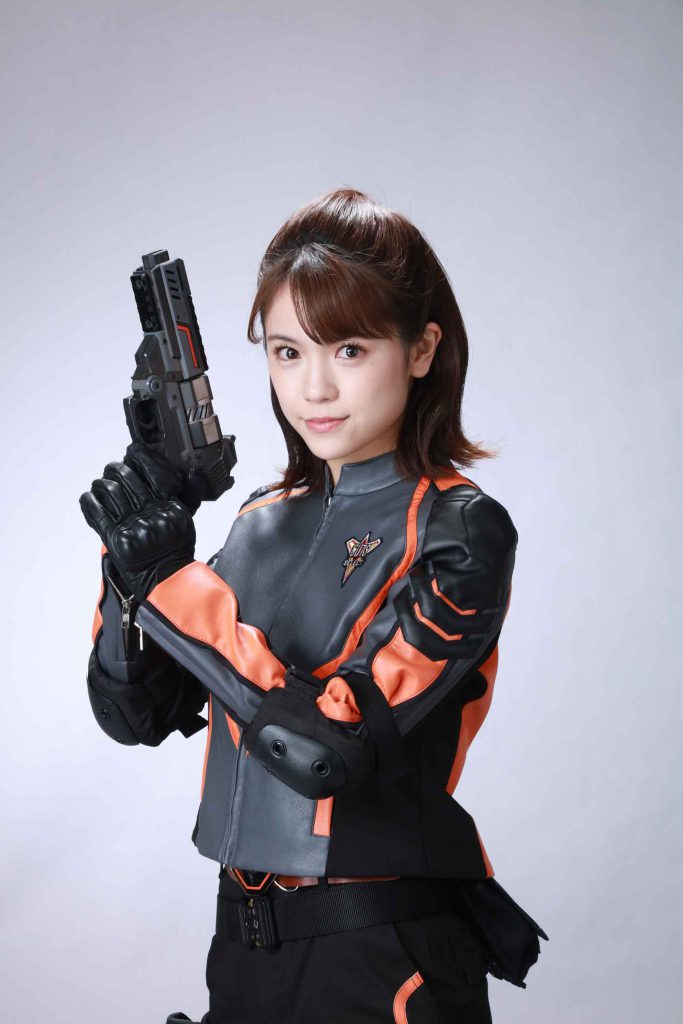 The new TV series Ultraman Decker will begin broadcasting on the TV Tokyo Network in Japan from July 9th 2022! Every Thursday at 5pm JST, we will be introducing you to one of the main cast members starring alongside Kanata Asumi, the protagonist played by Hiroki Matsumoto.
Yuka Murayama has been cast as the show's heroine Ichika Kirino, a member of the Anti-Sphere unit, the newly reformed GUTS-Select. She made her film debut in middle school and has since risen in popularity, starring in dramas, commercials, and more.

■Ichika Kirino (20)
The Ground Assault Operative of GUTS-Select
Bright and optimistic, she is hot-blooded with a strong sense of duty and responsibility. She is athletic and though small in stature she can dodge and maneuver quickly.
She hopes to bring back peace to Earth so that people can continue to follow their dreams without being intruded, and save her friends who are lost in the attack of Sphere.
She tends to overthink things leading the captain to call her a "headstrong genius."
■Cast: Yuka Murayama
Comment
Hello everyone!
I'm Yuka Murayama, and I will be playing Ultraman Decker's heroine Ichika Kirino.
Ichika is headstrong, a passionate girl who can fearlessly stand up to anything. Although sometimes she can be an airhead…
She cares deeply for her friends, and I think seeing her and the group find their way will bring smiles and courage to you all!!
The wonderful team and I are pooling all our efforts for filming!!
There's not long to wait until the show stars! Look forward to it!
"If I never quit, I can!!!"
Affiliation
Arc promotion
Profile (Japanese only):https://arc-promotion.p-kit.com/murayama.html
Social Media Accounts
Twitter: https://twitter.com/m_yuka0219
Instagram: https://www.instagram.com/murayama_yuuka_official/
TikTok: https://www.tiktok.com/@kyoumotabelu
Ultraman Decker Series Overview
First Broadcast: July 9th (Saturday) 2022
Broadcast Time: Every Sunday from 9 AM (JST)
Broadcast Channels: The TV Tokyo Network and others
Production: Tsuburaya Productions, TV Tokyo, Dentsu Inc.
Official Series Website: http://ani.tv/ultraman_decker/
Official Ultraman Website: https://m-78.jp/decker/
Official Global Twitter: https://twitter.com/TsuburayaGlobal
Official Global Facebook: https://www.facebook.com/tsuburayaglobal
Actors: Hiroki Matsumoto, Yuka Murayama and more
Lead Director: Masayoshi Takesue/Series Compositors: Toshizo Nemoto, Junichiro Ashiki
Copyright Notice: ©TSUBURAYA PRODUCTIONS ©ULTRAMAN DECKER PRODUCTION CONSORTIUM・TV TOKYO
This is TSUBURAYA PRODUCTIONS' Official Global Website.
Official information of Ultraman, Kaiju, Movie, Anime, Comic books, Tokusatsu etc.
Discover the latest official news on the Ultraman series and other works by TSUBURAYA PRODUCTIONS