NEWS ARCHIVES
Additional English Cast Announced for ULTRA GALAXY FIGHT: THE DESTINED CROSSROAD including Ultraman Nice, Ultraman Zearth and More!
Tsuburaya Productions is yet again proud to announce another group of English voice actors for Ultra Galaxy Fight: The Destined Crossroad, this time including Ultraman Nice and Ultraman Zearth, both played by Tokusatsu-familiar actors!
As the sequel to Ultra Galaxy Fight: The Absolute Conspiracy, The Destined Crossroad not only reprises most of the cast from The Absolute Conspiracy, but also a large cast from the 2019 Ultra Galaxy Fight: New Generation Heroes as well. Today, we are announcing the second part of the cast including special Ultras who haven't appeared in recent works – Ultraman Zearth, Ultraman Nice and Ultraman Boy! Ultraman Zearth is played by Robert Baldwin, who is known by several roles in multiple Tokusatsu series. Ultraman Nice is played by Ike Nwala, who can be easily recognized by Tokusatsu fans for his role as a mentor figure of a police superhero team. Soness Stevens, who voices Ultraman Boy, has voiced Alien Metron Marluru in Ultraman Connection Live Holiday Special! Take a look at their comments towards the series as well as their passion for the Ultraman franchise.
If you missed our last announcement of the English cast, you can read it here.
Robert Baldwin, as English Voice of Ultraman Zearth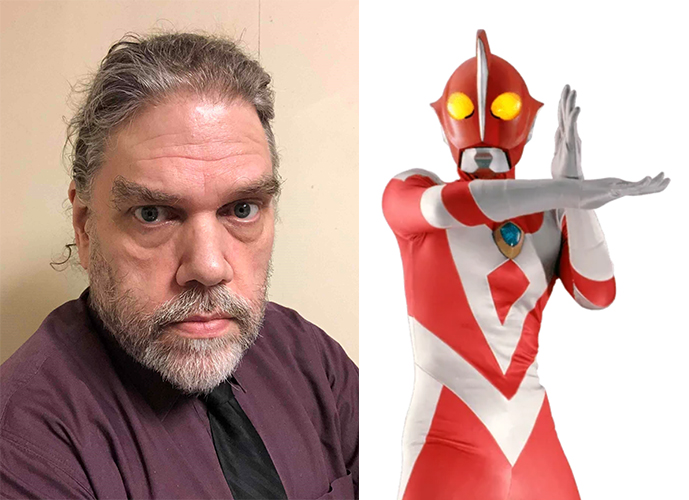 As a child, I was brought up watching the Ultraman series.
When I returned to live in Japan as an adult, a new Ultraman, Zearth, was released as if to welcome me back to this country. Perhaps that is why I have a special attachment to Ultraman Zearth, and I was ecstatic to be given the opportunity to participate as the voice of the Zearth in the English language version of Ultra Galaxy Fight: The Destined Crossroad.
With the desire to share this joy with the Ultra fans, I truly enjoyed becoming the voice of Ultraman Zearth.
Ike Nwala , as English Voice of Ultraman Nice
It was an incredible experience recording for Ultra Galaxy Fight: The Destined Crossroad. This is my first time actually doing this in my own language, in English. I couldn't have imagined! Growing up in the States watching the Power Rangers, I couldn't have imagined me growing to become a hero. I really appreciate the opportunity and I hope everybody enjoy this series. Leave a comment and a like!
Soness Stevens, as English Voice of Ultraman Boy and Gina Specter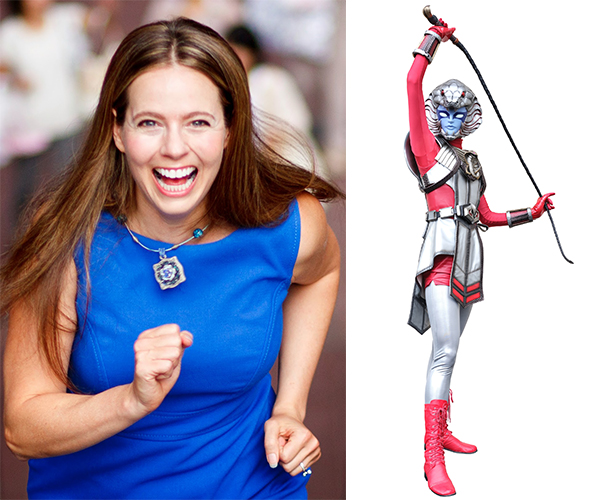 I am voicing two characters in Ultra Galaxy Fight: The Destined Crossroad!
I loved bringing life to Gina's villainess character. It was an awesome creative challenge! I can't say much, but she is a complex character.
And it was a blast voicing Ultraman Boy! Getting to show his range of curiosity, joy, and first-crush energy, I felt that bubble up inside of my heart again as Boy shows his world. I hope it will give audiences a warm feeling, too!
Rumiko Varnes, returning as English Voice of Ultrawoman Grigio (and more!)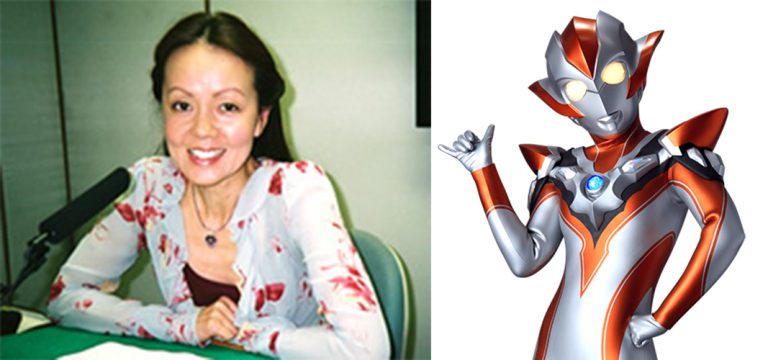 Hello Ultraman fans, I hope you're enjoying the show as much as I'm enjoying voicing the characters. I play Ultrawoman Grigio, but this time around, I was offered to do more characters, names which I won't mention but will test to see if you can identify them. Have tons of fun!!
Michael Jose Rivas-Micoud, returning as English Voice of Ultraman Victory
I played Ultraman Victory for Ultra Galaxy Fight: The Destined Crossroad and I really enjoyed working on this character, because he's always thinking about protecting his fellow Ultras more than defeating his opponents. Also, he has a really cool saber as his weapon, which makes him stand out a bit.
It was really fun participating in the Ultraman dubbing project. We hope you enjoy the show!
Thank you and we hope you continue to support us.
Mark Stein, returning as English Voice of Ultraman X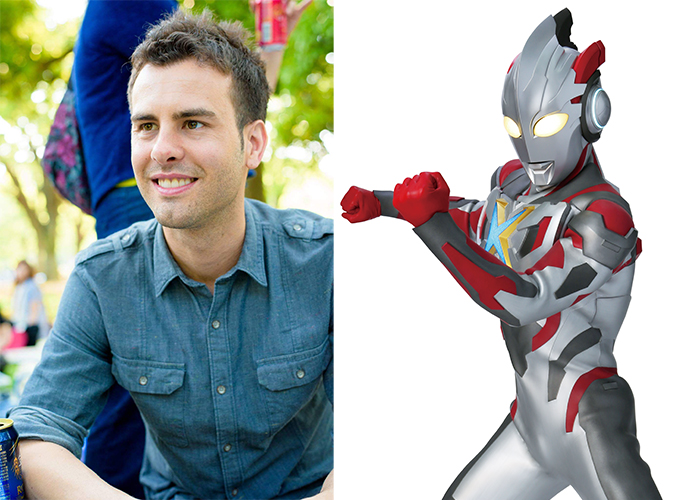 I love the Ultraman series! I think Ultraman X is the coolest because he represents today's modern generation of young, new and brave! Keep on pushing forward!
Chris Wells, returning as English Voice of Ultraman Ultraman Orb and Ultraman Fuma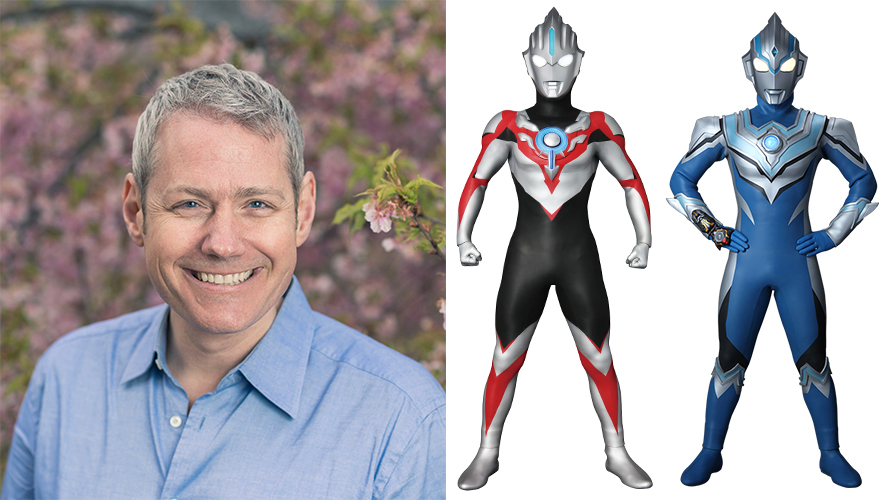 I grew up watching Ultraman, so it's such a thrill to be voicing a new generation of shows! I hope you enjoy watching as much as I enjoyed recording this project!
Dario Toda, returning as English Voice of Ultraman Geed
I played Ultraman Geed. It was great fun working on this project, especially because I was a great fan of Ultraman as a kid. I never would have imagined I'd be part of an Ultraman project after all these years. Anyway, I hope you all enjoy it!
Jeff Manning, returning as English Voice of Ultraman Rosso and Ultraman Titas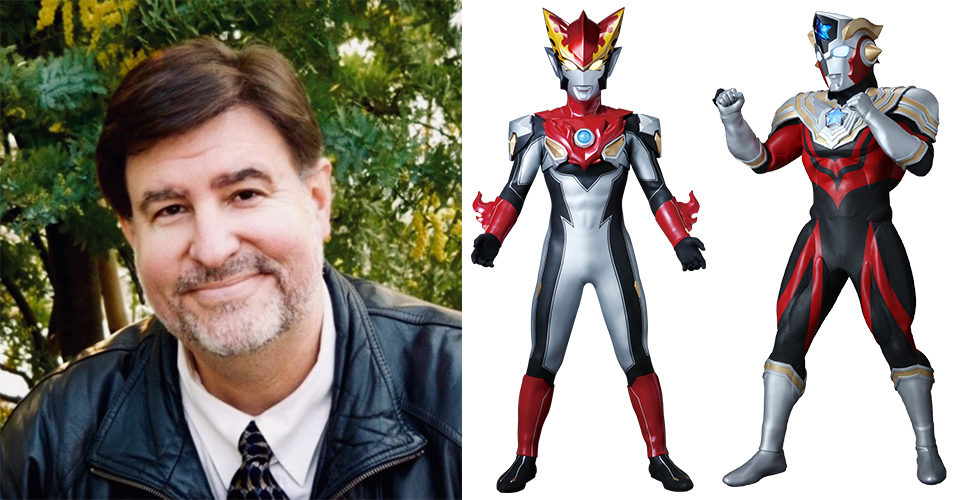 The thing I enjoy most about doing the Ultraman series is doing the different characters. They are all mostly either "Heroes" or "Villains" so you wouldn't think there would be much variety. But you'd be wrong! And it's quite a challenge (in a good way) to bring out their different personalities when doing several of characters. Also, getting to work with all the voice actors is like having a family reunion in the studio. We all know each other but don't usually have the opportunity to work with each other on such a large scale — fun! I think that sense of comradery (simmering rivalry? lol) really comes through in the show.
Ryan Drees, returning as English Voice of Zoffy, Ultraman Blu and Ultraman Joneus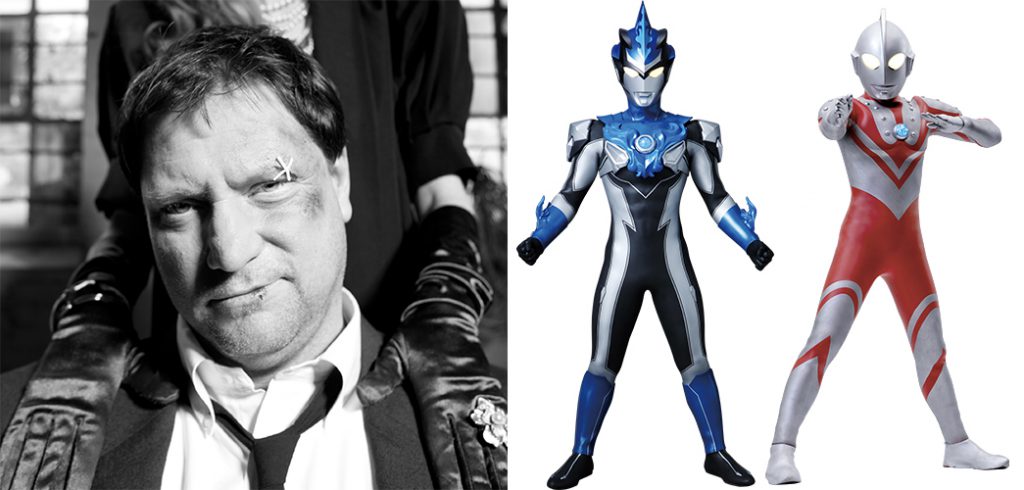 Had a blast playing the stoic commander Zoffy in the Ultra Galaxy Fight: The Destined Crossroad English version.
I wish I was more like Zoffy in my real life, especially when I drive my car during rush hour.
Even when he's under pressure, you wouldn't know it from his cool persona.
I would also like to be called Commander once in my life! Thanks for all your support!
Ultra Galaxy Fight: The Destined Crossroad will begin streaming on Ultraman Connection in full length from May 28th! Become an Ultraman Connection member now at UltramanConnection.com.
Please check out our official website and social media accounts for latest news and updates!
Official Website: https://en.tsuburaya-prod.co.jp/
Official Twitter: https://twitter.com/TsuburayaGlobal
Official Facebook: https://www.facebook.com/tsuburayaglobal/
Ultraman Connection (Your Link to the M78 Universe): https://www.ultramanconnection.com/
Ultraman Connection Official Twitter: https://twitter.com/UltramanConnect
This is TSUBURAYA PRODUCTIONS' Official Global Website.
Official information of Ultraman, Kaiju, Movie, Anime, Comic books, Tokusatsu etc.
Discover the latest official news on the Ultraman series and other works by TSUBURAYA PRODUCTIONS