NEWS ARCHIVES
New Cast Announced for ULTRAMAN DECKER! Sae Miyazawa to play new GUTS-Select Vice-Captain Sawa Kaizaki!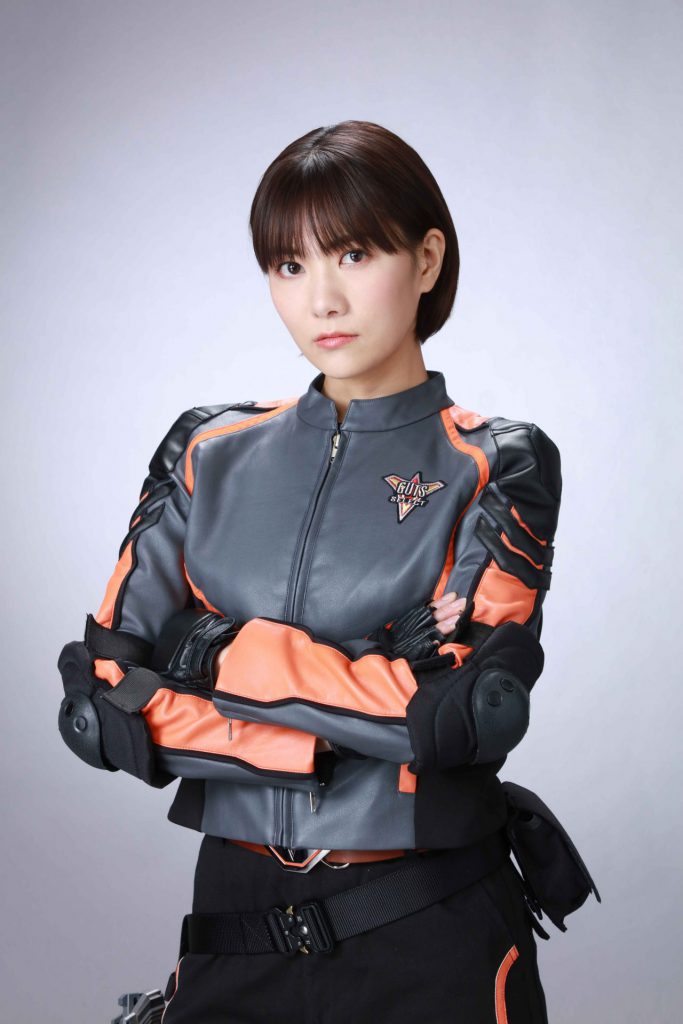 The new TV series Ultraman Decker will begin broadcasting on the TV Tokyo Network in Japan from July 9th 2022! Every Thursday at 5pm JST, we will be introducing you to the latest news, including the main cast members starring alongside Kanata Asumi, the protagonist played by Hiroki Matsumoto.
Sae Miyazawa will play the role of Sawa Kaizaki, the Vice-Captain of the newly reformed GUTS-Select, who is also the Operator of the Nursedessei, the anti-monster battleship used by the anti-Sphere unit.
Sae Miyazawa returns to the Ultraman Series after playing "Sawa" in 2012's feature film Ultraman Saga, a combat squad member of the Earth Defense Force Team U that saved the children of Earth from the evil Alien Bat. Please look forward to seeing "Sawa" defend the Earth once again, this time from the Sphere invasion.
■Sawa Kaizaki (29)
The vice-captain of expert team GUTS-Select, she is a dependable, older sister-like figure to the Team's new members Kanata, Ichika, and Ryumon who, in contrast to the mild-mannered Captain, commands them with stern words.
Although she is the pilot and operator of the Nursedessei,the Team's mobile mothership and anti-monster battleship, she is actually a leading authority on monsters, holding a doctorate in biology.
■Cast: Sae Miyazawa
Comment
Ultraman Fans, it's been a while.
I'm Sae Miyazawa, this time playing the role of Sawa Kaizaki. I'm honored to return to the Ultraman series as "Vice-Captain" after ten years away.
With the support of my three young teammates, my dependable seniors, and all the extremely wonderful crew, I'm really enjoying my part in filming this series.
I will fully commit to my role to be a cool vice-captain viewers want to support, and gives them the confidence and trust to believe in GUTS-Select, so I hope you'll support Ultraman Decker to the end.
Affiliation
Horipro
・Profile (Japanese ony): https://www.horipro.co.jp/miyazawasae/
Ultraman Decker Series Overview
First Broadcast: July 9th (Saturday) 2022
Broadcast Time: Every Sunday from 9 AM (JST)
Broadcast Channels: The TV Tokyo Network and others
Production: Tsuburaya Productions, TV Tokyo, Dentsu Inc.
Official Series Website: http://ani.tv/ultraman_decker/
Official Ultraman Website: https://m-78.jp/decker/
Official Global Twitter: https://twitter.com/TsuburayaGlobal
Official Global Facebook: https://www.facebook.com/tsuburayaglobal
Actors: Hiroki Matsumoto, Yuka Murayama, Nobunaga Daichi, Yu Koyanagi, Sae Miyazawa and more
Lead Director: Masayoshi Takesue/Series Compositors: Toshizo Nemoto, Junichiro Ashiki
Directors: Takanori Tsujimoto, Koichi Sakamoto, Tomonobu Koshi, Naoyuki Uchida, Kazuhiro Nakagawa, Kiyotaka Taguchi
Screenwriters: Takao Nakano, Jun Tsugita, Naoki Hayashi, Aya Satsuki, Yukinobu Tsuruta
Copyright Notice: ©TSUBURAYA PRODUCTIONS ©ULTRAMAN DECKER PRODUCTION CONSORTIUM・TV TOKYO
This is TSUBURAYA PRODUCTIONS' Official Global Website.
Official information of Ultraman, Kaiju, Movie, Anime, Comic books, Tokusatsu etc.
Discover the latest official news on the Ultraman series and other works by TSUBURAYA PRODUCTIONS