NEWS ARCHIVES
Ultraman Decker Theme Songs Announced! Opening Theme by SCREEN mode & Ending Theme by Hironobu Kageyama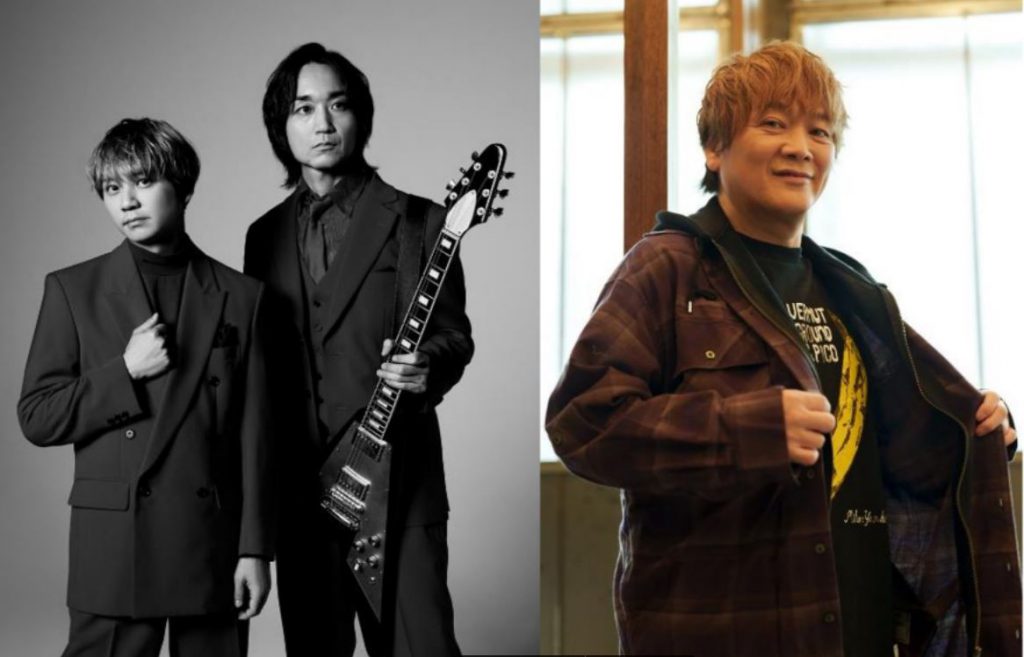 The new TV series Ultraman Decker will begin broadcasting on the TV Tokyo Network in Japan from July 9th 2022! Every Thursday at 5pm JST, we will be introducing you to the latest news, including the main cast members starring alongside Kanata Asumi, the protagonist played by Hiroki Matsumoto.
This week we introduce the show's musical talent. Ultraman Decker is a Tokusatsu Drama featuring the story of new hero Ultraman Decker and the fledgling expert-team, the new GUTS-Select, as they stand up to monster threats caused by the invading mysterious floating space objects, Sphere.
The opening theme to this new series "Wake up Decker!" will be performed by SCREEN mode, the Japanese music unit comprised of Yuu-YOU- (aka Voice Actor Yu Hayashi) and Masatomo (aka Sound Producer Masatomo Ota). The pair continues to gain an expansive fanbase after writing openings for several games and anime series.
Meanwhile, the ending theme "Kanata Toku"will be performed by Hironobu Kageyama. He is the leader of the anime-song super unit "JAM Project", and fans will especially remember his voice from "ULTRA HIGH", the famous ending theme of Ultraman Dyna which this year celebrates 25 years since its first broadcast.
Finally, the soundtrack bringing the show to life will be composed by Kenichiro Suehiro and Masahiro Tokuda. Both are well established composers and have worked on many television dramas and anime series.
Opening Theme "Wake up Decker!"
Comment<Yuu-YOU->
When I was young I was a huge fan of Ultraman Taro and Ultraseven, and my Mom often bought me their merchandise.
So, it's an enormous honor to be able to sing an opening theme for the Ultraman Series.
It's influenced by dance music and will be the perfect track for your morning routine!
Please look forward to our opening theme along with the show!
Comment<Masatomo>
I've been a fan of Ultraman since I was young, so I never would have dreamed that I would be singing an Ultraman opening song.
When you think of Ultraman you think of "space" and the "spacium beam", so we incorporated that feel by using many synthesizers in its composition.
We hope you enjoy our music as much as you enjoy Ultraman Decker!
Label
Lantis
【Profile (Japanese only)】https://screenmode.net/
SNS
【Twitter(SCREEN mode)】https://twitter.com/SCREEN_mode
【Twitter(Yuu-YOU-)】https://twitter.com/voice_singing
【Twitter(Masatomo)】https://twitter.com/masatomoota
Ending Theme "Kanata Toku"
Title:Kanata Toku
Artist:Hironobu Kageyama
Composer and Songwriter:Hironobu Kageyama
Arrangement:Shiho Terada
CD:Details to be announced by Lantis
Artist:Hironobu Kageyama
Comment
I'm Hironobu Kageyama.
I sing the vocals for the ending theme "Kanata Toku", and I'm also writer and composer.
I was very happy of course when the staff reached out to me with this offer, but more than that I was surprised. I realized that it's already been 25 years since I last sung for Dyna.
It made me think.
After singing Dyna's ending theme "ULTRA HIGH" exactly 25 years ago, to sing once again for this new generation series, it must be part of some greater plan…it must be. I can't help but feel sentimental.
Composition. Lyrics. Vocals. I'm going to give all of them everything I have.
I wrote this theme as a song for Kanata, to cheer on him and his friends as they grow and gain experience.
I hope Ultraman Decker can capture the hearts of everyone, everywhere.
Affiliation
Highway Star
【Profile (Japanese only)】http://airblanca.com/
SNS
【Instagram】https://www.instagram.com/kage_jampro/
Ultraman Decker Series Overview
First Broadcast: July 9th (Saturday) 2022
Broadcast Time: Every Sunday from 9 AM (JST)
Broadcast Channels: The TV Tokyo Network and others
Production: Tsuburaya Productions, TV Tokyo, Dentsu Inc.
Official Series Website: http://ani.tv/ultraman_decker/
Official Ultraman Website: https://m-78.jp/decker/
Official Twitter: https://twitter.com/ultraman_series/
Official Global Twitter: https://twitter.com/TsuburayaGlobal
Official Global Facebook: https://www.facebook.com/tsuburayaglobal
Actors: Hiroki Matsumoto and more
Lead Director: Masayoshi Takesue/Series Compositers: Toshizo Nemoto, Junichiro Ashiki
Copyright Notice: ©TSUBURAYA PRODUCTIONS ©ULTRAMAN DECKER PRODUCTION CONSORTIUM・TV TOKYO
This is TSUBURAYA PRODUCTIONS' Official Global Website.
Official information of Ultraman, Kaiju, Movie, Anime, Comic books, Tokusatsu etc.
Discover the latest official news on the Ultraman series and other works by TSUBURAYA PRODUCTIONS