NEWS ARCHIVES
Professor Asakage from ULTRAMAN DECKER Shows His True Identity! The Raging Shadow Starts to Move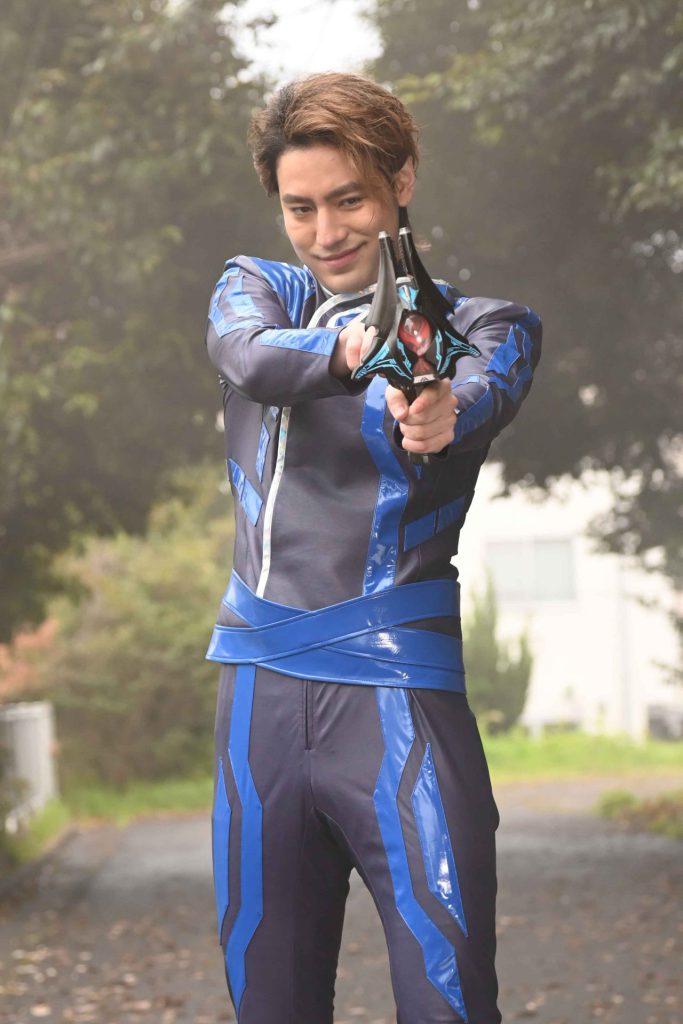 In the newest Ultraman Decker episode 14 "Birth of a Dark God", Yuichiro Asakage's (played by Yu Koyanagi) true identity was revealed.
Professor Asakage shows his true identity as Agams the Bazdor!
Professor Yuichiro Asakage of the TPU Technology Division is in charge of the development of new weaponry for the expert team GUTS-Select, and is respected by the team.
However, Professor Asakage revealed his true identity as Agams, an alien from Planet Bazdo! He worked havoc against Kanata with the Terraphaser, a giant robot weapon that he invented for GUTS-Select.
Agams uses the "Phase Riser", an ominous item equipped with a Terraphaser card.
The Phase Riser teleports Agams into the Terraphaser, and as he bio-links with the cybernetic golem, the Terraphaser changes to an evil appearance, attacking Decker and GUTS-Select with its destructive power.
What does the mysterious mutter of "Flowers… Trees… Sky… Wind…Clouds…Sun…" mean, and what is the reason behind his rampage?
Furthermore, when Kanata was having a hard time fighting against Agams, a mysterious man surrounded by light appeared in front of Kanata out of nowhere! The man who appears to know Agams transformed into Ultraman Decker and fought with Agams. Who is this mysterious man and why does he have the ability to transform into Ultraman Decker?
Please look forward to Ultraman Decker's story, which is now reaching its turning point!
Ultraman Decker Information
Broadcast Time: Every Saturday from 9:00-9:30 AM (JST)
Broadcast Channels: The TV Tokyo Network and others
Production: Tsuburaya Productions, TV Tokyo, Dentsu Inc.
Official Series Website: http://ani.tv/ultraman_decker/
Official Ultraman Website: https://m-78.jp/decker/
Official Global Twitter: https://twitter.com/TsuburayaGlobal
Official Global Facebook: https://www.facebook.com/tsuburayaglobal
This is TSUBURAYA PRODUCTIONS' Official Global Website.
Official information of Ultraman, Kaiju, Movie, Anime, Comic books, Tokusatsu etc.
Discover the latest official news on the Ultraman series and other works by TSUBURAYA PRODUCTIONS