NEWS ARCHIVES
ULTRAMAN's final battle begins… Anime ULTRAMAN FINAL Season Trailer and New Characters are Revealed!!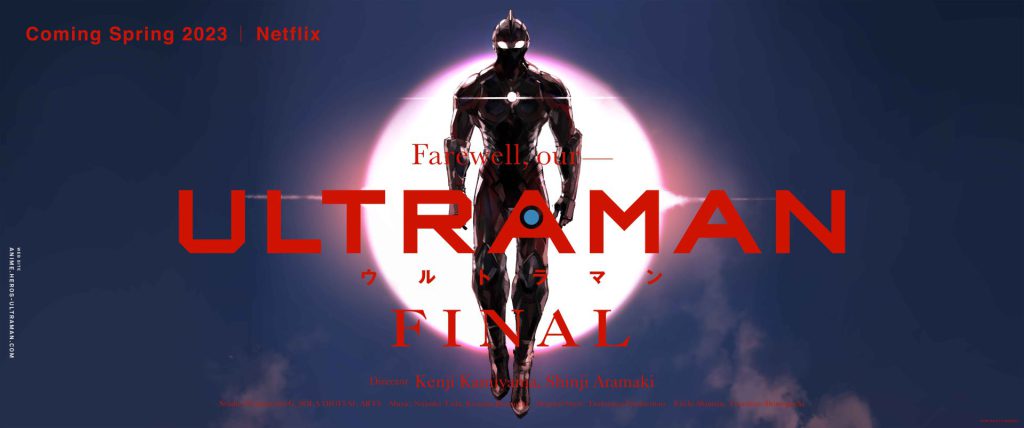 After Season 1 streamed globally on Netflix in 2019, anime ULTRAMAN has gained popularity with audiences not only in Japan but across the globe. Anime ULTRAMAN went on to garner national and international acclaim, such as being nominated for Best Direction in TV/Media in the 47th Ani Awards and won best TV Anime in the CG Animation division at the VFX-Japan Awards 2020. In 2020, Season 2 of anime ULTRAMAN was released and has continued to gain popularity with audiences across the globe.
The Teaser Trailer for Anime ULTRAMAN FINAL Season
The trailer for the anime ULTRAMAN FINAL Season, scheduled to stream worldwide from this spring, has been released.
Shinjiro (ULTRAMAN) who saw a nightmare begins to realize he can no longer keep his abilities under control and struggles to contain them. His power is unleashed beyond his control, the city is destroyed, and people are hurt. Society begins to call ULTRAMAN a "disaster of mankind" and the hero becomes a target for condemnation. Shinjiro, alone and having lost everything, finds himself in the middle of a maelstrom of fate! In the shadows of the confusion, an ominous alien force moves in secret!
A "mysterious giant spaceship" and a battle between Alien Zarab and ULTRAMAN are spotted in the released trailer. Like the previous seasons this season also gives a nod to its roots in Tokusatu. Director Kenji Kamiyama, who has gained enormous support from animation fans around the world for his storytelling that layers human drama with rich sci-fi in titles, will continue directing finale. He is joined this season again by Co-director Shinji Aramaki, who has pioneered 3DCG Animation in Japan and has gained international acclaim for his CG mechanical gadget designs and action scenes. Don't miss the grand finale of the anime ULTRAMAN , created by the combined efforts of these two world-famous creators!
Comments from the New Voice Actors
Newly announced characters, Valcure and Mephisto, take on a vital role involving the "Ultra Factor." They work behind the scenes to hunt down Shinjiro and the SSSP.
MAO and Koji Ishii, who will be participating as a voice actor, have expressed their delight.
■MAO (Voice of Valcure)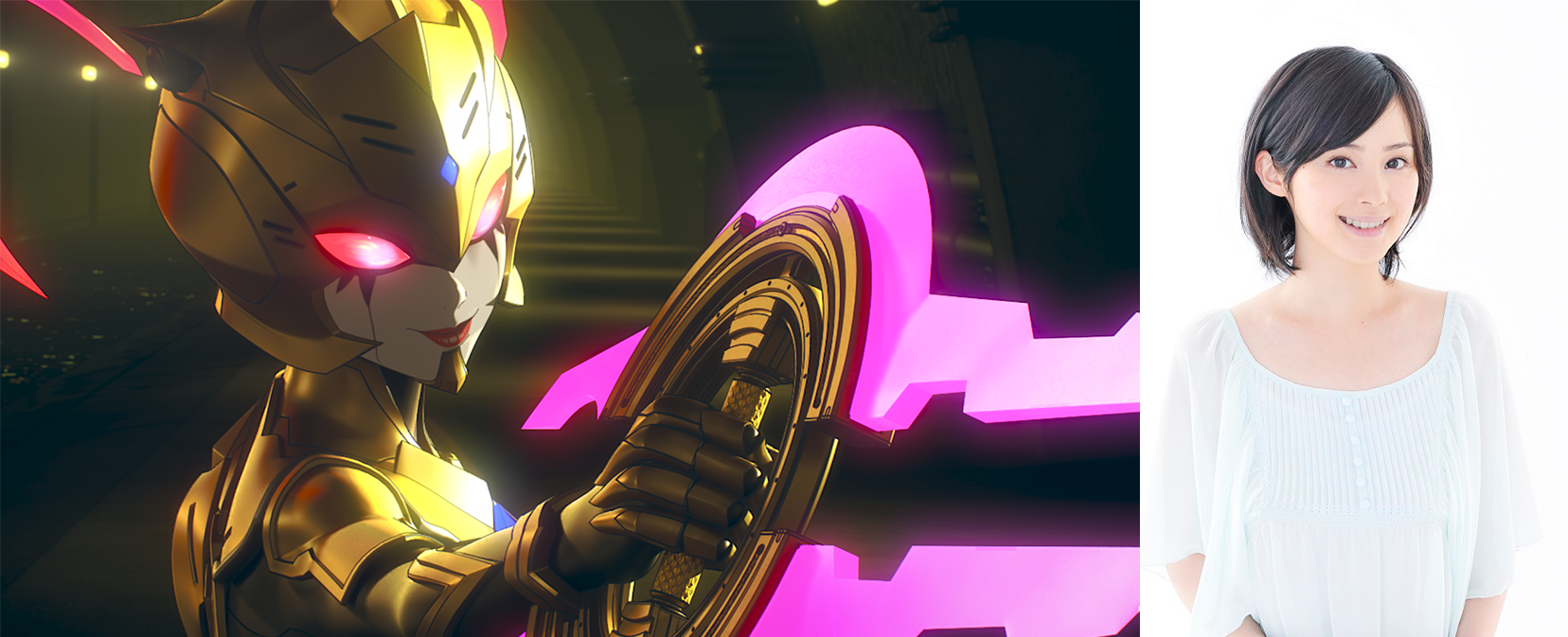 I'm MAO and I was chosen to play the role of Valcure. Valcure is captivating, and yet I also feel she is a little endearing, too. I'm happy to be able to play such an interesting character! Keep an eye out on how she impacts the story of this series, and of course to her unique combat style in the action scenes. Please look forward to it!!
 ■Koji Ishii (Voice of Mephisto)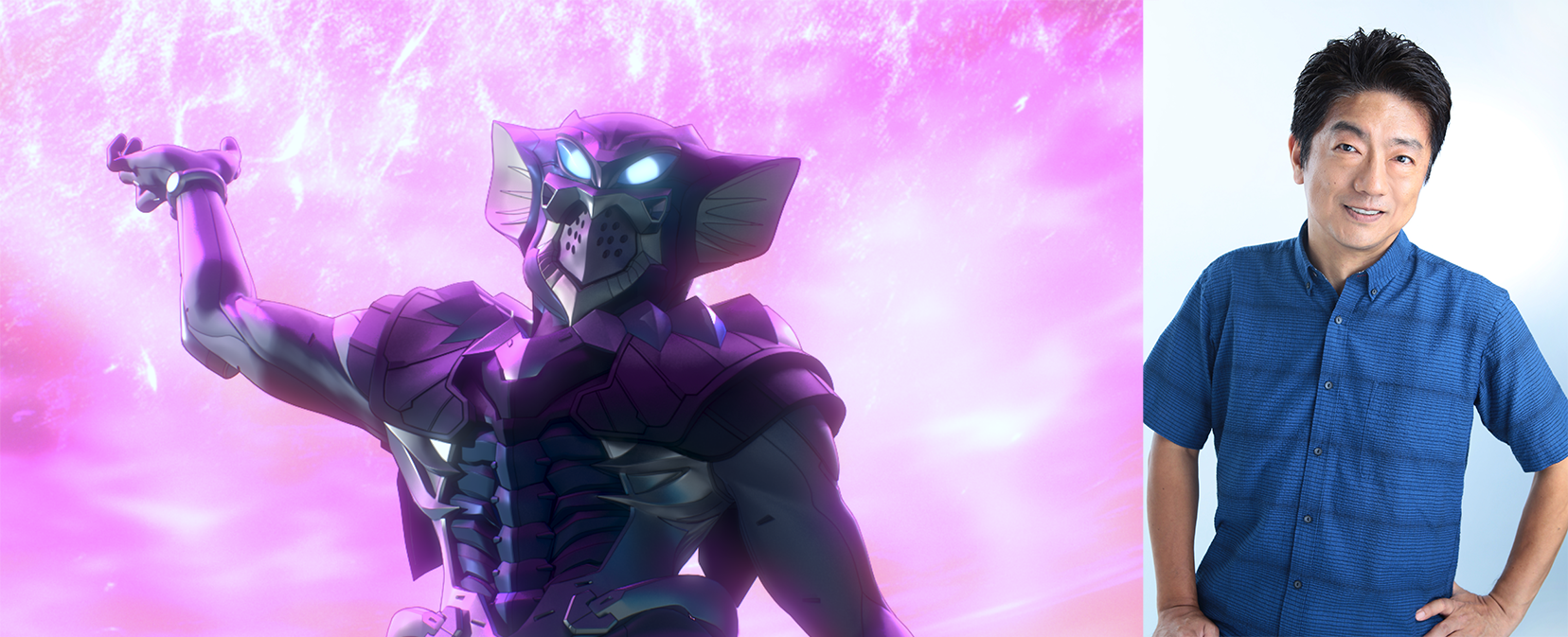 To think that I would act in the iconic Ultraman series! As a fan of the science-fiction series Ultraman since it first aired, there is no honor greater than this. I wish I could boast about it to my younger self. This modern anime ULTRAMAN feels more real in its portrayal than the original years ago. I implore you to watch and see for yourself how much we have captured the original sense of fear you experienced as a child.
Anime ULTRMAN FINAL Season Information
Anime ULTRAMAN Season 1, 2 Streaming Worldwide on Netflix!
■Introduction
The final chapter! ULTRAMAN FINAL Season, a magnificent end! The story of the warriors of Light reaches a secret-filled climax! Following on from Season 1 in 2019, in 2020 anime ULTRAMAN was released for streaming on Netflix and has gained popularity with audiences not only in Japan but across the globe. Now in Spring 2023, the final Season bringing the series to a close, releases worldwide on NETFLIX! The series is based on the manga by Eiichi Shimizu and Tomohiro Shimoguchi. (The manga is serialized on Comiplex (https://viewer.heros-web.com/)currently with 19 volumes). Publication of the manga has expanded into 24 countries with translations into 11 languages. The animated series currently follows the same story as the manga. While keeping the spirit of the source material, now the series diverges into an alternate answer to the questions that the manga was based on. Undertaking this monumental animation project is a pair of co-directors, Kenji Kamiyama director of the STAND ALONE COMPLEX series, and Shinji Aramaki creator of APPLESEED. This breakthrough animation project co-produced by Production I.G and SOLA DIGITAL ARTS combines 3DCG animation to showcase the intricate details of the ULTRAMAN Suits with the dynamic action scenes unique to animation. This spring, the professionals of the latest animation techniques complete a new space legend for Japan's iconic science-fiction hero, Ultraman!
■Story
An alternate answer to ULTRAMAN.
Earth has regained its peace after the fate-deciding battle with the Dark Star.
However, a new threat creeps up on the warriors.
A new battle breaks over Shinjiro's ULTRAMAN Factor!!
New information will be released on the official website and Twitter account!
・ Anime ULTRAMAN official website: http://anime.heros-ultraman.com/
・ Official Twitter Account: @heros_ultraman
■Released on Netflix worldwide Spring, 2023
・Title: ULTRAMAN FINAL Season
・Original Story: Tsuburaya Productions, Eiichi Shimizu, Tomohiro Shimoguchi (Serialized on  HERO'S magazine)
・Director: Kenji Kamiyama, Shinji Aramaki
・Music: Nobuko Toda, Kazuma Jinnouchi
・Studio: Production I.G. × SOLA DIGITAL ARTS
・Anime ULTRAMAN official website: http://anime.heros-ultraman.com/
©TSUBURAYA PRODUCTIONS ©Eiichi Shimizu, Tomohiro Shimoguchi ©ULTRAMAN PRODUCTION CONSORTIUM3
About Comics ULTRAMAN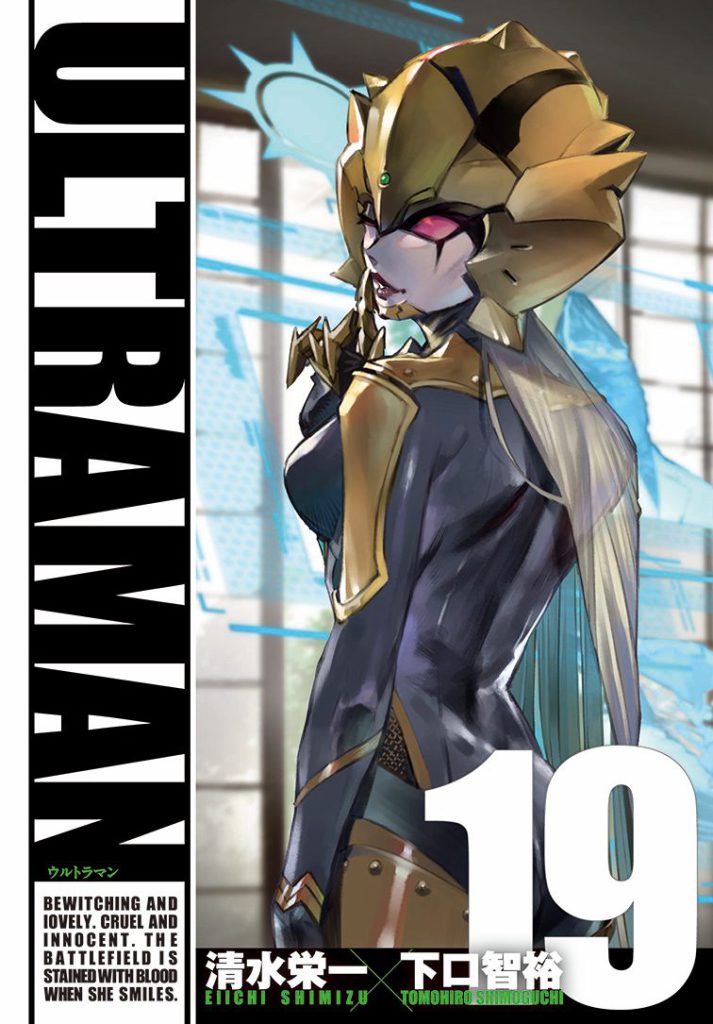 Chapter 19 Launches Today, February 3rd (Japan Time)
Shinjiro is in despair after getting defeated by Alien Temperor and losing Bemular. Seeing Shinjiro unsure about fighting on as ULTRAMAN, Ex-SSSP Arashi, tells him about Hayato.
"To defeat," "to protect," "to take," and "to be taken from"….
What is the meaning and reason of why they should continue fighting even when they get hurt along the way?
Authors: Eiichi Shimizu & Tomohiro Shimoguchi (of Linebarrels of Iron, etc.)
Publisher/Serialization:  HERO'S, INC. / Monthly HERO'S
Standalone Comics: Chapter 19 currently on-sale / HERO'S Comics (published by Shogakukan Creative)
ULTRAMAN Official Site: https://heros-ultraman.com/
This is TSUBURAYA PRODUCTIONS' Official Global Website.
Official information of Ultraman, Kaiju, Movie, Anime, Comic books, Tokusatsu etc.
Discover the latest official news on the Ultraman series and other works by TSUBURAYA PRODUCTIONS