NEWS ARCHIVES
"The bond of Ultraman brothers!" Ultraman Festival 2018 Raises the Curtain!
An annual summer event Ultraman Festival 2018 has finally opened at Sunshine City, Ikebukuro from July 20th (Fri)!
A private viewing was held on the 19th (Thu) in advance to the opening of the festival. Members selected from "Tsuburaya Club" in the lottery, children from neighboring kindergartens, press, and the persons concerned were invited to this event.
The highlights of the event were introduced by Yuji Tanaka and Hikaru Ota from Bakushomondai, a Japanese comedian, who are the official supporters of Ultraman Festival 2018.
Don't miss the Ultraman Festival's first-ever "gigantic photo spot of Ultraman brothers vs monster and alien army"!
1,587 monsters and aliens will appear at the site.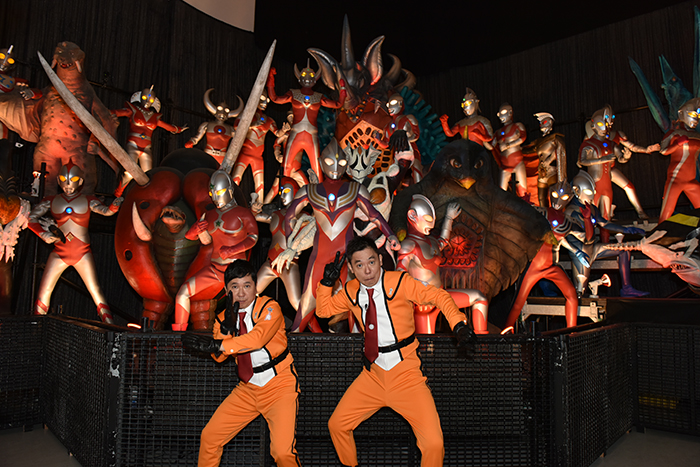 The "Gigantic Battle Diorama" depicts the scene of Ultraman and Kaiju fighting, and it attracts many visitors every year.
This year's diorama is made to be impressive and overwhelming as ever! It is very detailed and makes the visitors feel as though they are slipped in to the world of Ultraman.
At "Ultra Live Stage", the audiences will support the Ultraman brothers fight against Kaiju, using the light of "Ultraflash."
Please experience this exciting hero stage together with your family.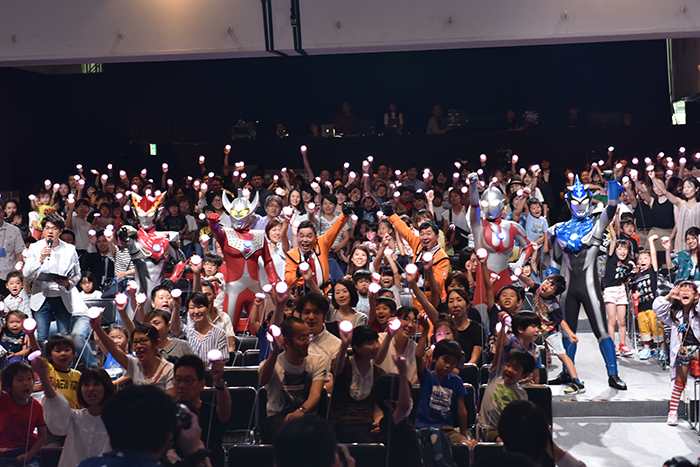 Moreover, there are other fascinating entertainments, too; such as "Narikiri Movie*" in which visitors can transform into Ultra Heroes, "Ultrashot", a photo session with the heroes, and "Ultraman Ice cream", one of the most popular treats at the event every year.
*Narikiri Movie= An original movie in which visitors act as Ultraman and fight against Kaiju.
Don't miss out on this must-go summer event "Ultraman Festival 2018"!
"Ultraman Festival 2018" event summary
Festival duration
Part 1: July 20 (Fri) – August 6 (Mon)
Part 2: August 8 (Wed) – August 27 (Mon)
*Please note that the festival will be closed all day on August 7 (Tue) due to maintenance.
Venue Address
Exhibition Hall B, 4F Sunshine Bunka Kaikan Bldg., Sunshine City, 3-1 Higashi-Ikebukuro, Toshima-ku, Tokyo
Admission (walk-up ticket)
Adults (junior high school student and above): 2,100 yen
Children (from 3 years-old to elementary school student): 1,400 yen
Adults tickets including the "Ultra Seat": 2,600yen
Children tickets including the "Ultra Seat": 1,900 yen
Sponsor
TBS Television
For more information
TBS Event Dial number +81-0570-00-0660
(until August 27, 2018 (Mon)/reception hours 09:30-18:30)
Event details and the latest information are available on the official website of Ultraman Festival 2018.
Official Website
Official Twitter
This is TSUBURAYA PRODUCTIONS' Official Global Website.
Official information of Ultraman, Kaiju, Movie, Anime, Comic books, Tokusatsu etc.
Discover the latest official news on the Ultraman series and other works by TSUBURAYA PRODUCTIONS