NEWS ARCHIVES
Pre-order Starts for 1/6th Scale Articulated Figure of ULTRAMAN SUIT MARIE!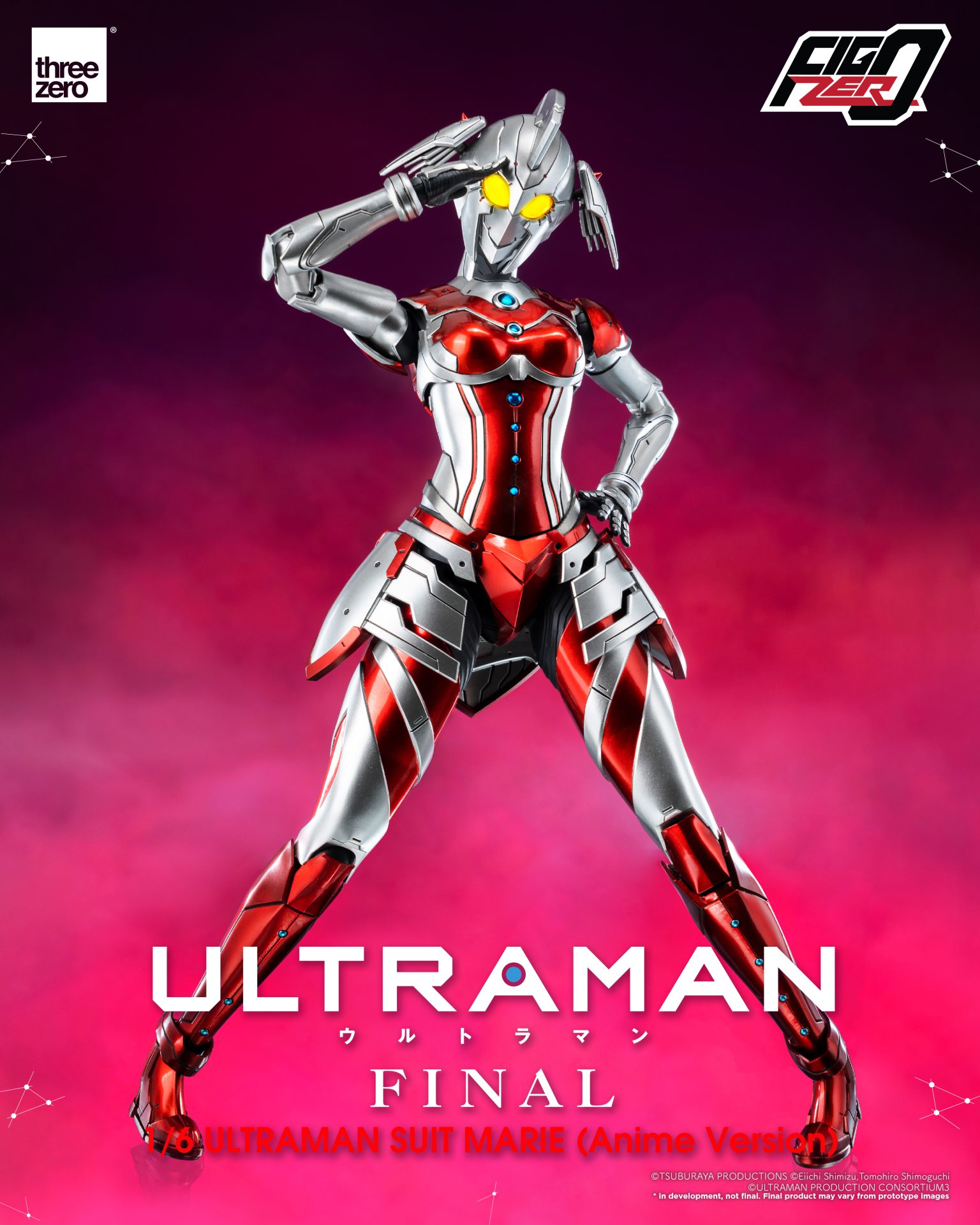 threezero, a Hong Kong figure company known for high-end collectible figures has announced the FigZero 1/6 ULTRAMAN SUIT MARIE (Anime Version), a 1/6th scale action figure based on the anime ULTRAMAN's FINAL season.
FigZero 1/6 ULTRAMAN SUIT MARIE (Anime Version) collectible figure stands approximately 27cm (~10.6") tall and includes over 44 points of articulation. This high-end collectible figure features detailed paintwork with expert decal application, and is constructed with a partially die-cast zinc alloy frame and additional metal parts for an incredible tactile feel. LED light-up features are installed in the eyes, the Color Timer on the chest, and stomach area. The merchandise includes a shield effect piece and a pair of beam attack effect pieces. Other accessories included are multiple interchangeable hands including one pair of spread hands, one pair of fists, one pair of hands for attaching the beam attack effect pieces, one pair of salute hands, and one pair of pointing hands.
FigZero 1/6 ULTRAMAN SUIT MARIE (Anime Version) will be available for pre-order at threezero store (https://www.threezerohk.com/product/ultraman-suit-marie/) starting 2023 June 9th 9AM HKT. The figure will be priced at USD149.99  (Free shipping is available for some regions). Shipment is scheduled for the 1st quarter of 2024.
* In development/Not final. Promotional images may differ from the final version. 
---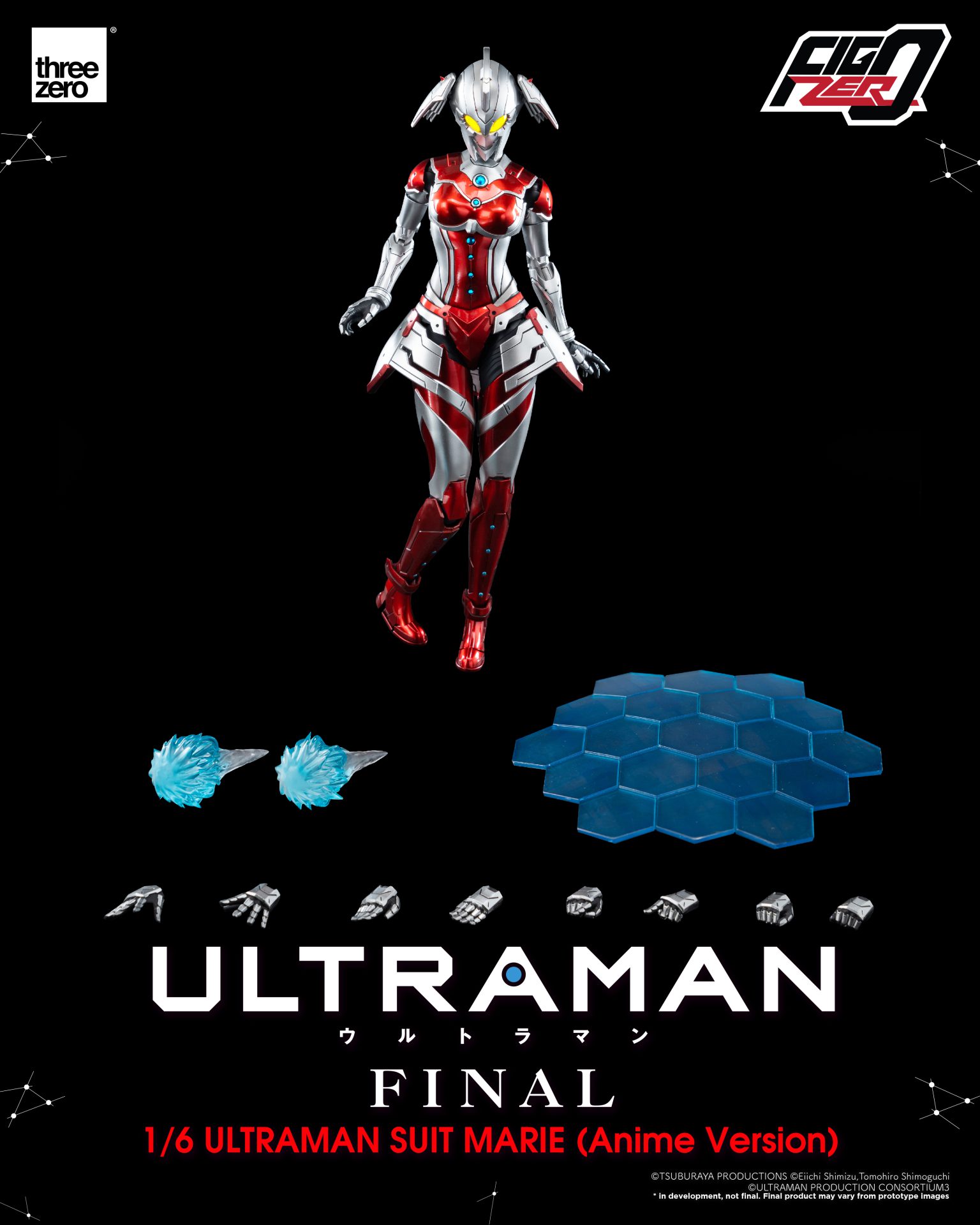 ・Product Name: FigZero 1/6 ULTRAMAN SUIT MARIE (Anime Version)
・Price (tax not included) : USD149.99 + shipment fee
・Shipment Date: Planned for 1st Quarter 2024
This is TSUBURAYA PRODUCTIONS' Official Global Website.
Official information of Ultraman, Kaiju, Movie, Anime, Comic books, Tokusatsu etc.
Discover the latest official news on the Ultraman series and other works by TSUBURAYA PRODUCTIONS