NEWS ARCHIVES
Release Date, PV, Main Visual, Main Casts, and More are Now Unveiled! Anime "ULTRAMAN" will be exclusively released worldwide on Netflix from April 1 (Mon), 2019! ~ Main Casts Unveiled! Ryohei Kimura, Takuya Eguchi, Megumi Han, Hideyuki Tanaka ~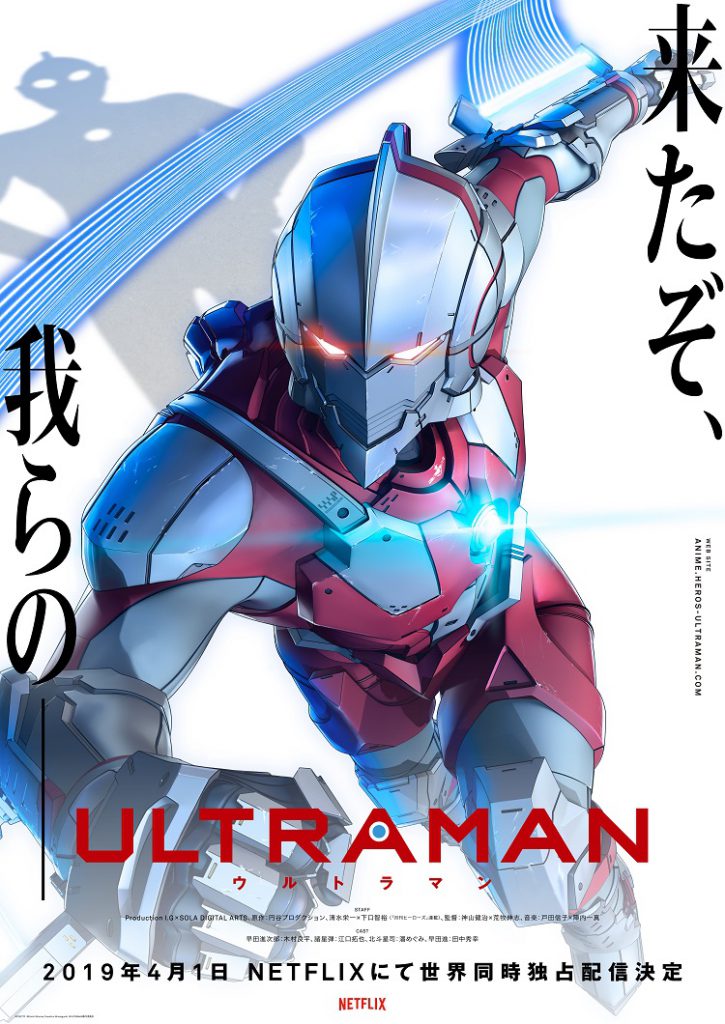 Tsuburaya Productions Co., Ltd. (Head office: Shibuya, Tokyo. President and CEO: Takayuki Tsukagoshi) will exclusively release the newest animation series "ULTRAMAN" on Netflix worldwide from April 1, 2019. The comic "ULTRAMAN", which has been made into a series on the HERO'S monthly magazine (Author: Eiichi Shimizu and Tomohiro Shimoguchi), will be produced in full 3DCG animation.
Stay tuned as our superhero "ULTRAMAN" will step into a new level with the newest animation!
[Global Streaming of All 13 Episodes on Netflix from April 1, 2019(Mon)]
Kenji Kamiyama, known for directing Ghost in the Shell: Stand Alone Complex and Napping Princess, will team up with Shinji Aramaki, the director of APPLESEED and Starship Troopers: Traitor of Mars, to co-direct this series. Production I.G. and SOLA DIGITAL ARTS will work together as the production team.
The main Ultraman, with a physical appearance distinct from all previous series, will be made into a 3DCG animation series by the hands of a group of extraordinary staff worldwide.
From April 1, 2019, all 13 episodes will exclusively stream on Netflix in over 200 countries including Japan.
[PV and Main Visual Unveiled!]
The main visual focuses on the key messages "Ultraman's son as the protagonist", "fate of the father and son", and human-sized hero".
The PV is filled with the liveliness of the anime, using the small details of 3DCG, with the fine detailed touch and lighting for the ULTRAMAN suit. Also, the transformation scene and Spacium Beam will be shown for the first time.
<Anime "ULTRAMAN" 1st PV Information>
Now being streamed on Tsuburaya Productions' official YouTube "Ultra Channel"
URL: https://youtu.be/LtOJidBvZTE (Stream Date: 11/27/2018, 12:00 pm JPT)
[Main Cast and the 3 Ultraman Revealed!]
The amazing casts are Ryohei Kimura who will be playing Shinjiro Hayata, Takuya Eguchi who will be playing Shin Hayata who was once assimilated with Ultraman, and Megumi Han who will be playing Seiji Hokuto. Please stay tuned for the second reveal of the main casts.
Shinjiro Hayata(ULTRAMAN) Ryohei Kimura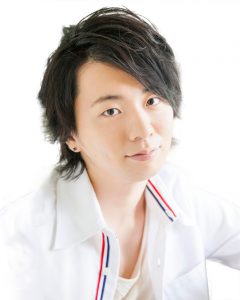 I have been playing Shinjiro in the motion comics, but with the new team for this upcoming series, I hope to play out a new ULTRAMAN. I think everyone will be surprised by the music, action and of course the story. I know for sure everyone will enjoy and cannot wait for everyone to see!
Characters Played
Eden of The East: Akira Takizawa
The Basketball which Kuroko Plays: Ryota Kise
Tales of Zestiria: Slay
Dan Moroboshi (SEVEN) Takuya Eguchi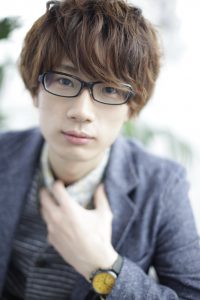 I was so happy when I found out I was going to play the role of SEVEN. When I was a child, I used to watch the tokusatsu video when I could, and play with the little figures. Remembering my feelings as a little child, I will give all my love for Ultraman to this role! The animation is terrific, so please stay tuned!
Characters Played
Ore Monogatari!: Takeo Gouda
IDOLiSH 7: Nagi Rokuya
BAKUMATSU: Kogoro Katsura
Seiji Hokuto (ACE) Megumi Han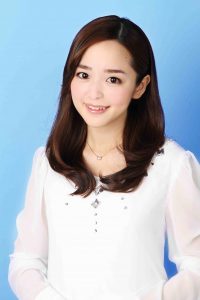 The last Ultraman of the Heisei era.
I'm very grateful to be a part of this "ULTRAMAN" since I have looked up to this giant of light since I was a child. I had given up my dream of becoming Ultraman, but to have it come true now, I am so happy. I will grasp the weight, history, and love of the character Seiji Hokuto, and play him out as best as possible.
I am confident that we will deliver you a new type of Ultraman which the world will shake with excitement! Please stay tuned!
Characters Played
HUNTER×HUNTER: Gon Freecss
Little Witch Academia: Kagari Atsuko
HAPPINESSCHARGE PRECURE!: Snow White/Cure Princess
Shin Hayata Hideyuki Tanaka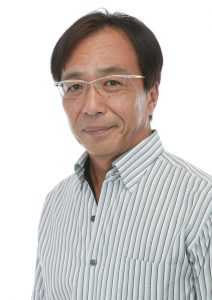 Ultraman is very memorable for me. It is a piece I have been watching since I was young, and I used to also play the voice of Zoffy in the live-action film. In this anime version of ULTRAMAN, I am sure the audience can enjoy a different taste.
The anime is packed with must-see stories including conflicts between Shinjiro and his parents. Please stay tuned.
Characters Played
ONE PIECE: Donquixote Doflamingo
GeGeGe-no-Kitaro: BackBeard
TBS The King's Brunch: Narrator
[Music is by the duo Nobuko Toda and Kazuma Jinnouchi famous for Metal Gear Solid series, winning numerous awards!]
The wide variety of music in the anime expresses the emotions of the main character as he struggles with being Ultraman, and as well as the fast movement of the must-see battle scenes. The duo works mainly in Japan and the U.S., mostly for TV shows, video games, composing music for films, and producing music.
<About Nobuko Toda x Kazuma Jinnouchi >
Nobuko Toda and Kazuma Jinnouchi are film score composers working mainly in Japan and Los Angeles.
Duo has contributed to over film 60, television and video game projects, providing original scores with high quality music production. They have also provided music production support for composers and artists. Toda has also worked on many projects as orchestrator, and music producer.
Over the years, Toda and Jinnouchi have received numerous awards and honors worldwide including Outstanding Achievement in Original Music at Academy of Interactive Arts & Sciences Awards (D.I.C.E.,) and British Academy Games Awards.
Works: Metal Gear Solid series, HALO 5, Final Fantasy XIV Defenders of Eorzea, Uzumasa Limelight, Time Scoop Hunter, and more. Official website: www.filmscore.jp
[Anime "ULTRAMAN" Details]
Will be released on Netflix worldwide from April 1, 2019
Title: "ULTRAMAN"
Original Story: Tsuburaya Productions, Eiichi Shimizu, Tomohiro Shimoguchi (Serialized on  HERO'S monthly magazine)
Director: Kenji Kamiyama, Shinji Aramaki
Music: Nobuko Toda, Kazuma Jinnouchi
Studio: Production I.G. × SOLA DIGITAL ARTS
Cast: Shinjiro Hayata/Ryohei Kimura, Dan Moroboshi/Takuya Eguchi, Seiji Hokuto/Megumi Han, Shin Hayata/Hideyuki Tanaka
©TSUBURAYA PRODUCTIONS ©Eiichi Shimizu, Tomohiro Shimoguchi ©ULTRAMAN PRODUCTION CONSORTIUM
– Anime "ULTRAMAN" official website: http://anime.heros-ultraman.com/
– Official Twitter Account: @heros_ultraman
<Introduction>
There once was a Giant of the Light who protected the earth from monsters and alien invasions. The name was Ultraman. He was assimilated with Hayata, a member of the SSSP. Years have passed after completing his mission of combating the earth from these threats, and humans have gained peace. However, this was only just for a short moment.
Now, once again earth needs the power of the "Giant of the Lights", and the hero who inherited the genes of the Light now rises. However, the hero was not a giant, but a regular high schooler with worries and troubles in a metallic powered suit.
The story of Shinjiro Hayata's, the son of the once Ultraman Shin Hayata, story of strive and struggle as he becomes the next generation Ultraman now begins!
[About Netflix]
Netflix is the world's leading internet entertainment service with 125 million memberships in over 190 countries enjoying TV series, documentaries and feature films across a wide variety of genres and languages. Members can watch as much as they want, anytime, anywhere, on any Internet-connected screen. Members can play, pause and resume watching, all without commercials or commitments.
This is TSUBURAYA PRODUCTIONS' Official Global Website.
Official information of Ultraman, Kaiju, Movie, Anime, Comic books, Tokusatsu etc.
Discover the latest official news on the Ultraman series and other works by TSUBURAYA PRODUCTIONS