NEWS ARCHIVES
[ULTRAMAN FOUNDATION] Visit to support children in the disaster area (2018.10.17-22)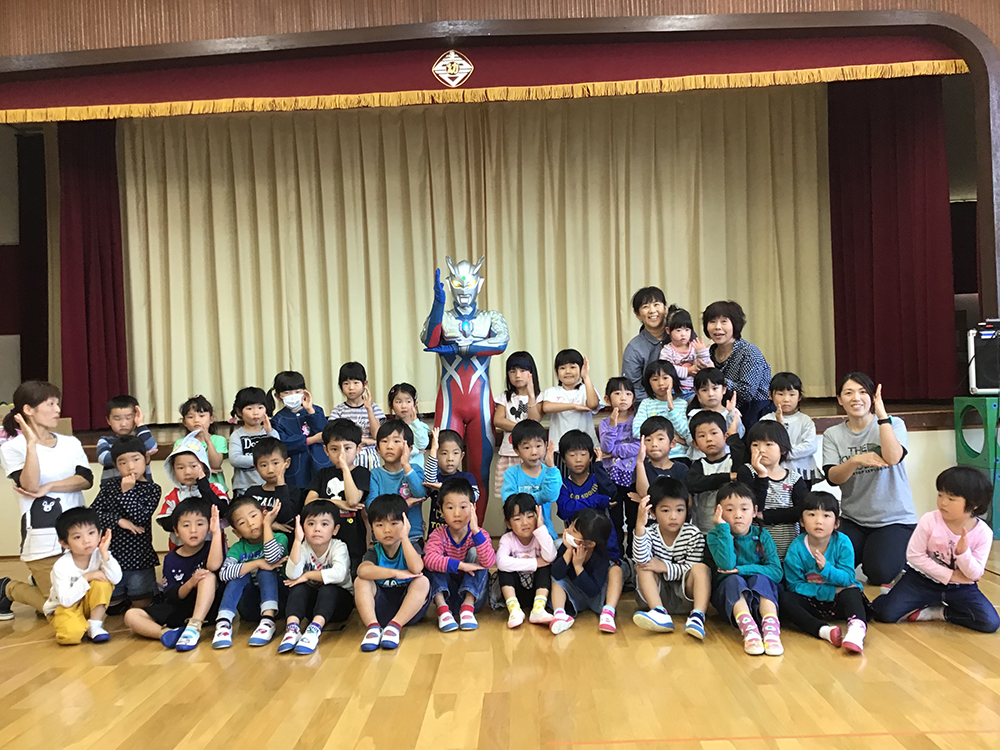 From Oct. 17 (Wed) – 22 (Mon) 2018, ULTRAMAN FOUNDATION made a trip to 3 prefectures in Western Japan (Ehime, Hiroshima, and Okayama) along with Ultraseven and Ultraman Zero. These prefectures suffered from an enormous rain disaster this July. They visited local kindergartens and held Ultra Hero shows to cheer up the children.
(Total of 22 kindergartens visited / 4 Ultra Hero shows held at 3 kindergartens)
The children cheered on the heroes with a lot of energy during the show, and they enjoyed "Ultra Gymnastics" and the photo session with the heroes.
Lastly, the Ultra Heroes exchanged their energetic power with the children by handshakes!
Smiles were brought to the children's faces.
We thank all those who participated in and helped during this event.
ULTRAMAN FOUNDATION is a foundation instituted by Tsuburaya Productions with cooperating group companies after the 2011 Great East Japan Earthquake.
With activities centering around visits by the Ultra Heroes, ULTRAMAN FOUNDATION pledges to continue these activities in support of children's futures and would like to thank all of your gracious support.
This is TSUBURAYA PRODUCTIONS' Official Global Website.
Official information of Ultraman, Kaiju, Movie, Anime, Comic books, Tokusatsu etc.
Discover the latest official news on the Ultraman series and other works by TSUBURAYA PRODUCTIONS