NEWS ARCHIVES
Ultraman Makes Big Splash in the US at Anime Expo 2022! Creators of Future Series Discuss What Comes Next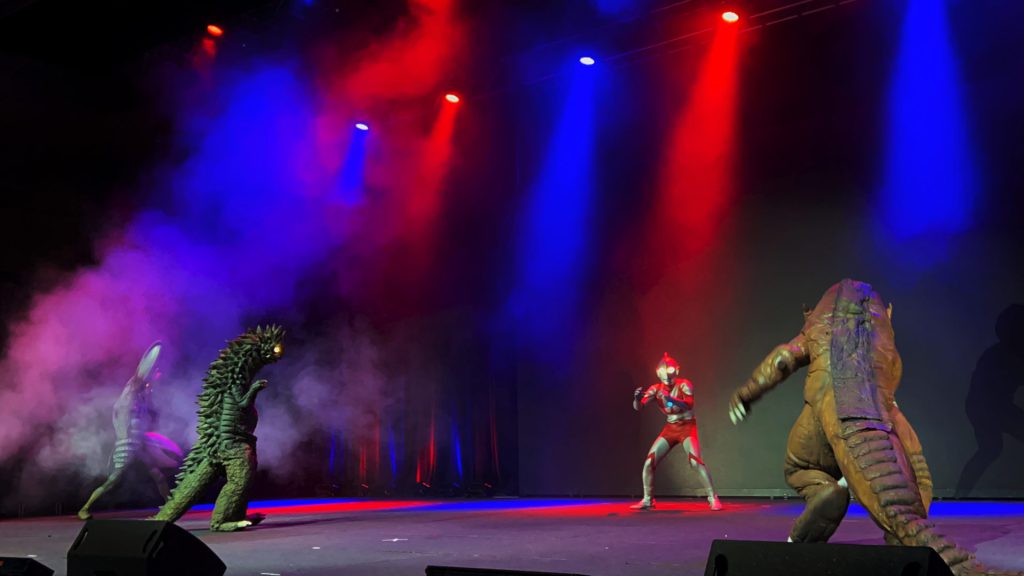 On July 2nd, the many talented creators involved in upcoming global Ultraman works gathered for the main stage event "Ultraman Arrives: Super Anime Extravanganza", where they released latest information for the works they've been working on!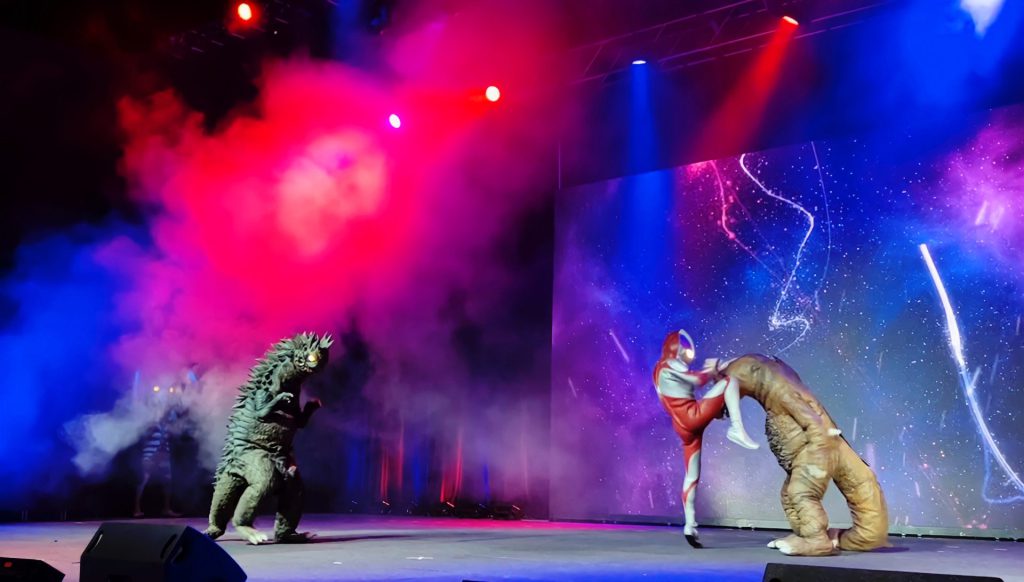 Shannon Tindle and John Aoshima, directors of the feature-length CG movie Ultraman, took the stage to show the latest concept art and built anticipation for the film.
Next, Mat Groom, E.J. Su and Jeff Gomez spoke about the Ultraman Marvel Comic project, centering on the new series: The Mystery of Ultraseven! They also revealed that a crossover event is in its planning stage, which might see Marvel Super Heroes like Iron Man, Captain Marvel, and Spider-Man enter into the world of the Ultraman comic.
Finally, the stage featured a first-look movie of the final season of the Ultraman anime, set to stream globally on Netflix in 2023, as well as the world's first premiere of the TARO suit.
The event also featured talk panels around each title, impressive action scenes by Ultra Heroes on the live-stage, greetings from iconic Kaiju, and many other initiatives designed to share these upcoming titles with the more than 300 thousand fans in attendance.
You can look forward to more updates about these note-worthy global Ultraman Series titles. Read on for further details about upcoming titles from the Ultraman Series.
■CG Animation Feature Film Ultraman Director Shannon Tindle Shares an exiciting Message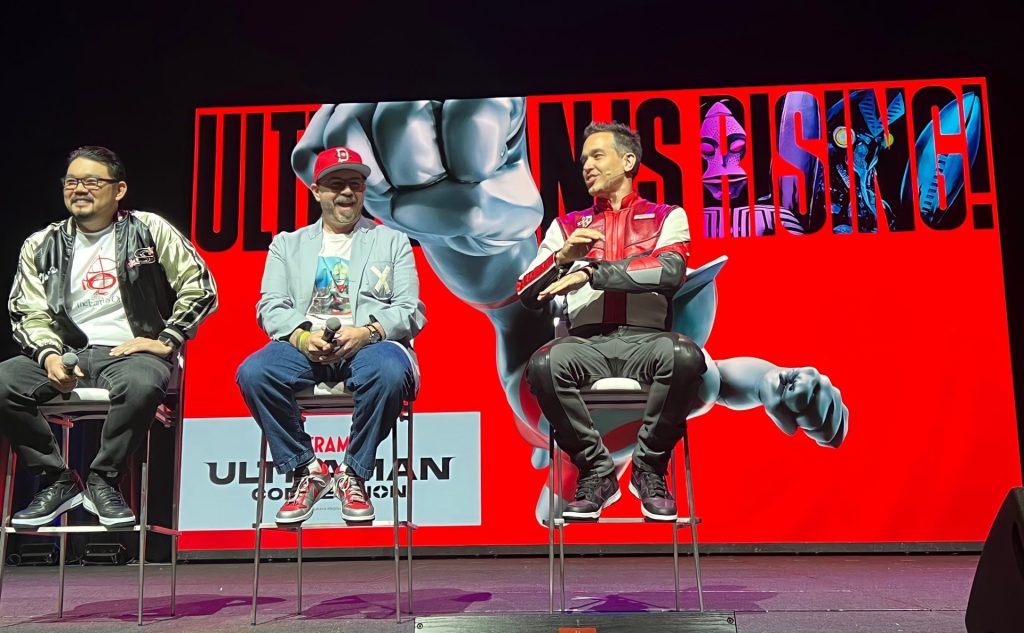 Tsuburaya's event was held at the Anime Expo 2022's main stage, which boasts the largest seating capacity, and filled all 4000 seats and compelled many more to stand. The event opened to the passionate and enthusiastic reaction of fans excited to hear more about upcoming Ultraman titles.
The opening act saw kaiju swarm the stage, only for Ultraman to appear before them. His action-packed performance featuring lights and sound effects sent fans into a fervor.
Director Shannon Tindle of the upcoming CG-animated feature film Ultraman and co-director John Aoshima took to the stage to reveal the film's latest concept art. The feature-length animation will be created by Industrial Light & Magic (ILM), and co-produced by Tsuburaya Productions and Netflix.
The pair shared messages to fans, sharing the concepts behind the film, and what it is like to take a series like Ultraman with over 56 years of history, and turn it into CG animation in this modern age. Sharing their views on the project, director Shannon Tindle remarked "We are drawing inspiration from the original show… but it's our own Ultraman, the same way you have Ultraman, Ultraseven, Ultraman Tiga, Ultraman Taro, Ultraman Leo—ours is inspired by anime.  And with the work we're doing now, deep in production… it's going to be something very special." Co-director John Aoshima commented "Ultraman is about courage, but really the courage to try and be a better you.  This movie has me questioning what I can and should do in my life, to be like Ultraman. It's very exciting."
■The Ultraman Marvel Comic reveals its upcoming Ultraman and Marvel Super Hero Crossover Event!
Next, the Ultraman Marvel Comic project began with a dynamic live performance featuring Ultraseven, Alien Metron, and Eleking. Then, American comic artists Mat Groom and E. J. Su took to the stage to announce the latest updates to the joint Ultraman comic produced in collaboration by Tsuburaya Productions and Marvel Comics.
Following the first two series The Rise of Ultraman and The Trials of Ultraman, which are based on the original Ultraman, the third series The Mystery of Ultraseven will focus on Ultraseven, which celebrates its 55th broadcast anniversary in October this year (2022)!
Paying their respects to the Ultraman Series, Mat Groom excited fans, saying "We had a big plan for everything we wanted to do across all these miniseries, and we wanted to take all these elements of the series and put them together. Ultraseven was always a vital part of that.  The mystery of what happened to Seven and Dan Moroboshi was always the core of the mystery of what's going on in Shin and Ultraman's world", followed by a comment by E. J. Su "I've always been an Ultraman fan since I was little, so there were a few occasions where I had a chance to work on Ultraman with other publishers, though nothing came to fruition.  I knew C.B. Cebulski at Marvel, and when I found out they had the Ultraman license, I just had to call him up and pester him to work on it, and now I'm drawing Ultraseven!"
Finally, they revealed that a crossover event is currently in the works which would see Marvels Super Heroes like Iron Man, Captain Marvel, and Spider-Man, as well as Marvel Super Villains too, find their way into the world of the Marvel Ultraman comic. The stage erupted with excitement and applause as the panel closed with a reveal of concept art featuring our heroes poised for battle.

■World's first reveal of the Taro SUIT and first look at Ultraman Anime's Final Season.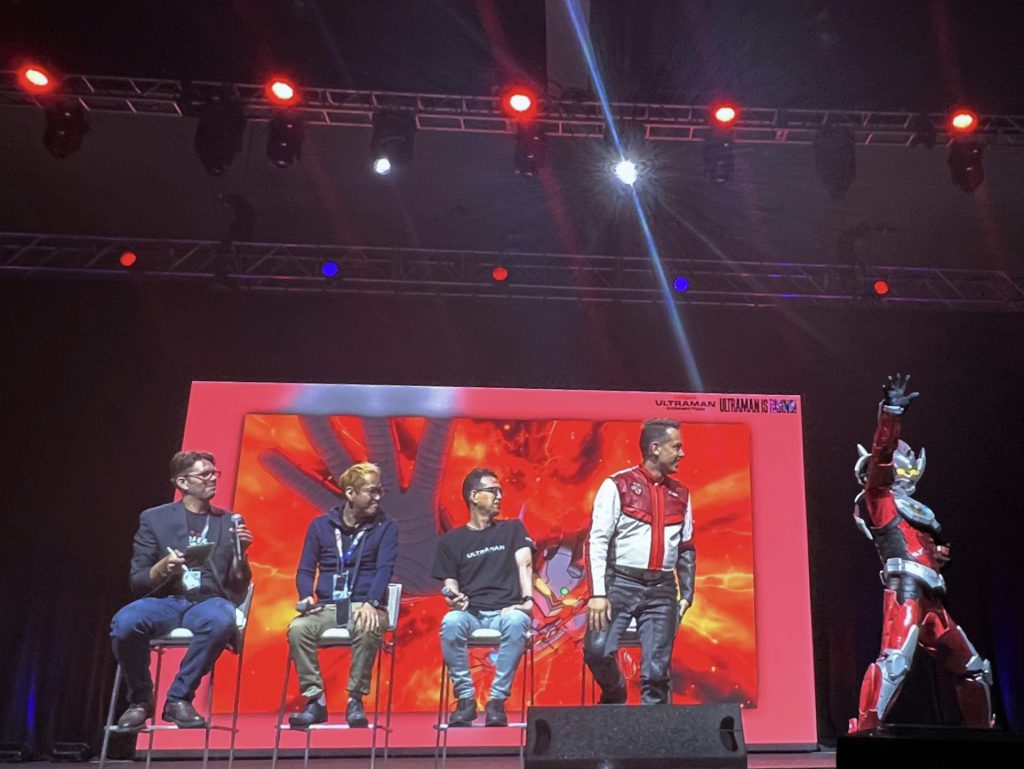 The final main stage event centered around the final season of the Anime ULTRAMAN. Taking the stage were the show's directors Kenji Kamiyama and Shinji Aramaki, and producer for the theme song's artist NOILION TeddyLoid, three creators popular in the States in their own right.
The final season is already confirmed to stream worldwide on Netflix in 2023, and fans were treated to the first ever reveal of final season footage for Anime Expo attendees' eyes only. The three shared their passion for the highly-rated show. Director Kamiyama commented "In the past, Ultraman fought at a huge scale.  In this, however, the action is at a more human scale, which we think global audiences can really get excited about and invested in ", while Director Aramaki followed, saying "I've always seen Ultraman as this really core, legendary hero, and I never thought I'd get the chance to work on it with my own hands ". TeddyLoid also commented, regarding NOILION's song created for Anime ULTRAMAN's Season 2, "3" ,with "There's all this drama, battles, and human interest in the story, so we really wanted to create a song representing Shinjiro battling through it all.  I really think it's a song that reflects the climax of Season 2.
Finally, as the arrival of the live-action suits for ULTRAMAN SUIT, SEVEN SUIT, and ACE SUIT got the audience cheering, fans were surprised with a world-first reveal of the live-action suit for TARO SUIT, the pivotal character of Season 2.
The event closed with a dynamic live performance with lights and effects reminiscent of the anime, a testament to the popularity that the Anime ULTRAMAN has found in American fans.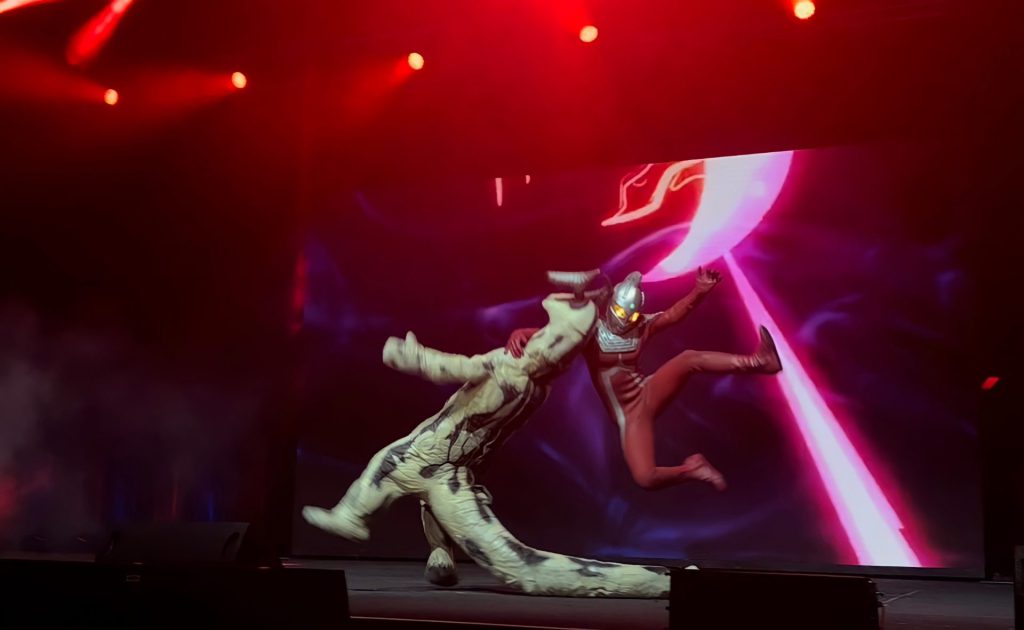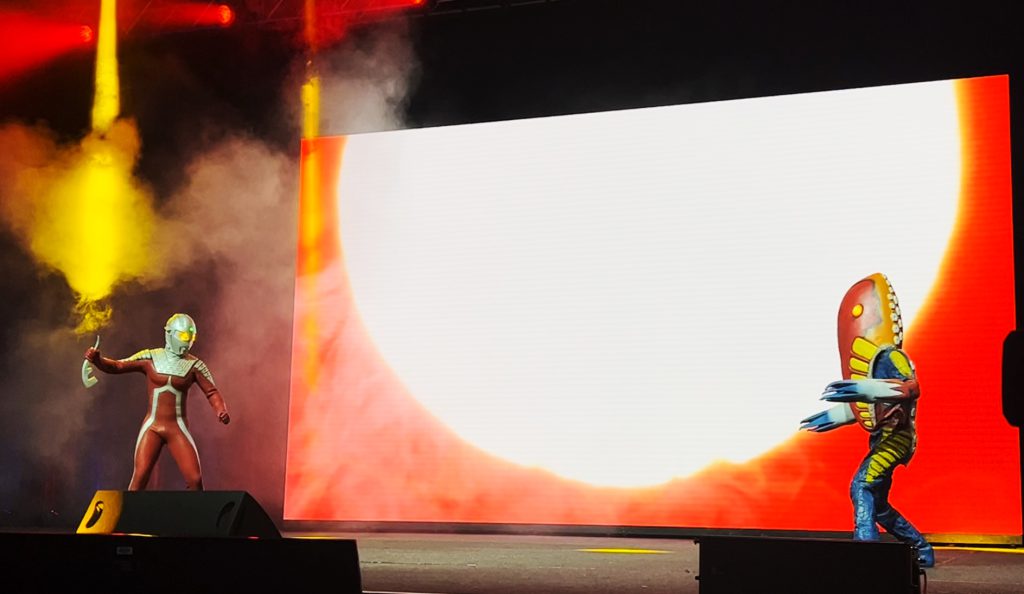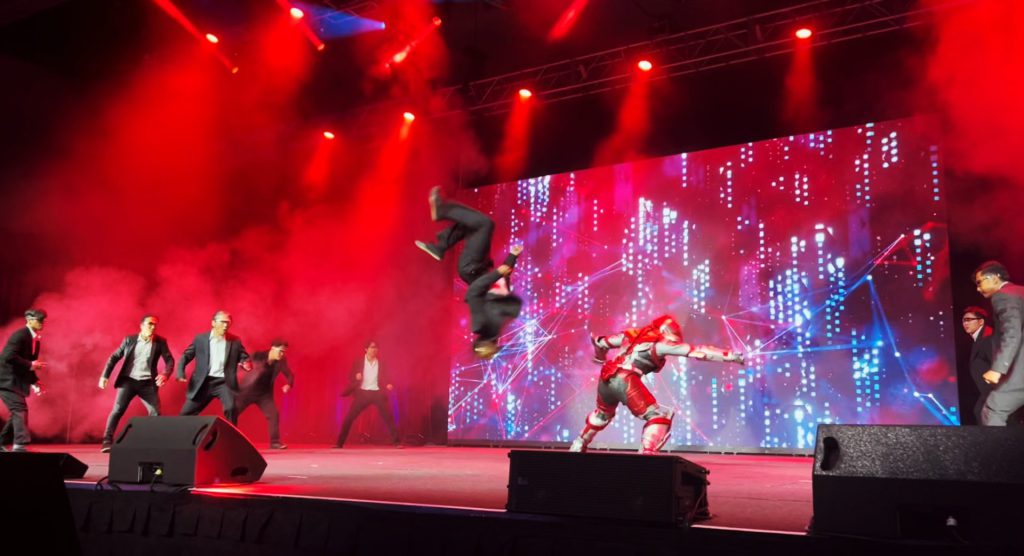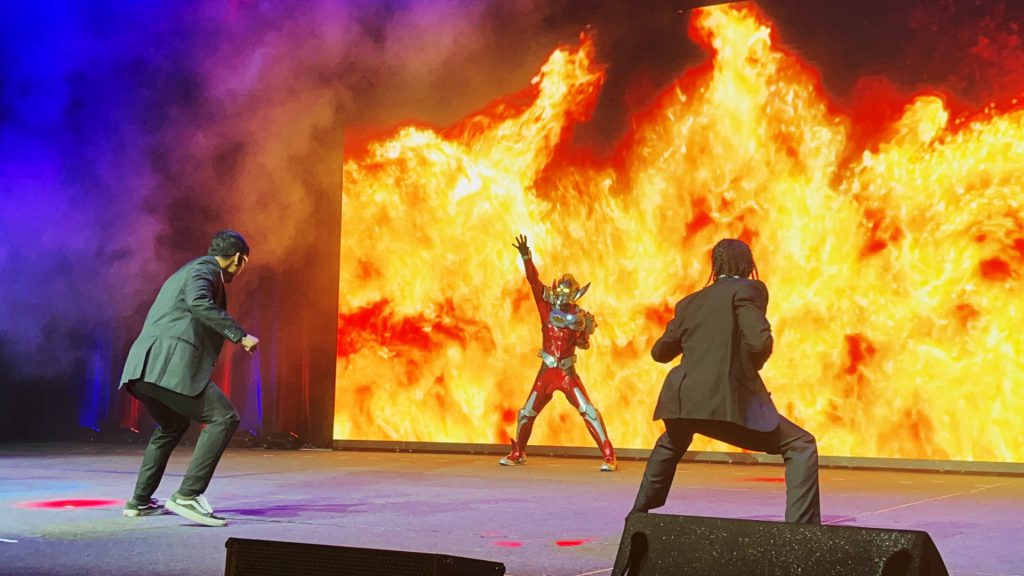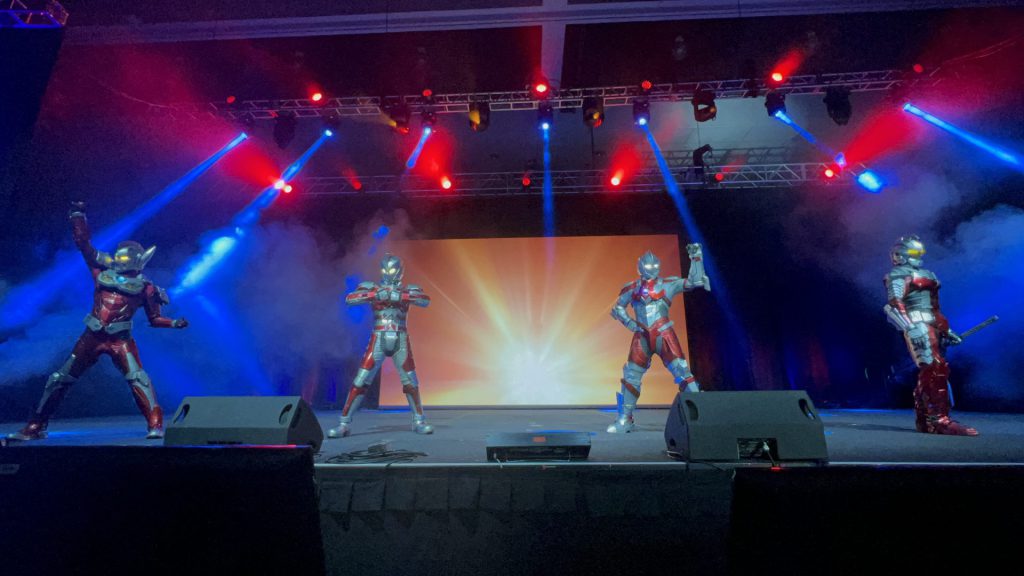 ■Project Information
Feature-Length CG Animation Film Ultraman
Co-Produced by Tsuburaya Productions and Netflix
Directed by: Shannon Tindle; Co-Directed by: Joh Aoshima
Written by: Shannon Tundle, Marc Haimes
Produced by: Tom Knott; Co-Producer: Lisa Poole
Production Companies: Tsuburaya Productions, Industrial Light & Magic (ILM)
Ultraman Marvel Comic
Season 3 releasing Fall 2022
Season 3 Title: The Mystery of Ultraseven
The first comic produced by Tsuburaya Productions & Marvel Entertainment based on the Ultraman series
3DCG Anime ULTRAMAN
Season 3 (Final Season) Streaming on Netflix in 2023
Original Story by: Tsuburaya Productions, Eiichi Shimizu & Tomohiro Shimoguchi (Serial Publication of Monthly Hero's)
Directed by: Kenji Kamiyama and Shinji Aramaki
Music by: Nobuka Toda & Kazuma Jinnouchi
Production Companies: Production I.G & SOLA DIGITAL ARTS
Official Site: https://anime.heros-ultraman.com
©TSUBURAYA PRODUCTIONS ©Eiichi Shimizu, Tomohiro Shimoguchi ©ULTRAMAN PRODUCTION Committee 3
■About the Anime Expo
The Anime Expo (AX) is the largest celebration of Japanese Pop Culture in North America, bringing together fans and industry from Japan, America, and the rest of the world. Anime Expo has been held every year since 1992, and features the best of Japanese entertainment, music, fashion, and video games.
Anime Expo 2022 Official Website: https://www.anime-expo.org/
This is TSUBURAYA PRODUCTIONS' Official Global Website.
Official information of Ultraman, Kaiju, Movie, Anime, Comic books, Tokusatsu etc.
Discover the latest official news on the Ultraman series and other works by TSUBURAYA PRODUCTIONS