NEWS ARCHIVES
Thailand Make Some Noise! Not One But Three Ultra News Updates!
In-person events return to the Thailand and Southeast Asia,
where Ultraman has stayed popular since the series began!
Let's enjoy the Ultra Events scheduled in September!
1. "ULTRA HEROES TOUR SOUTH EAST ASIA" Beginning September 8th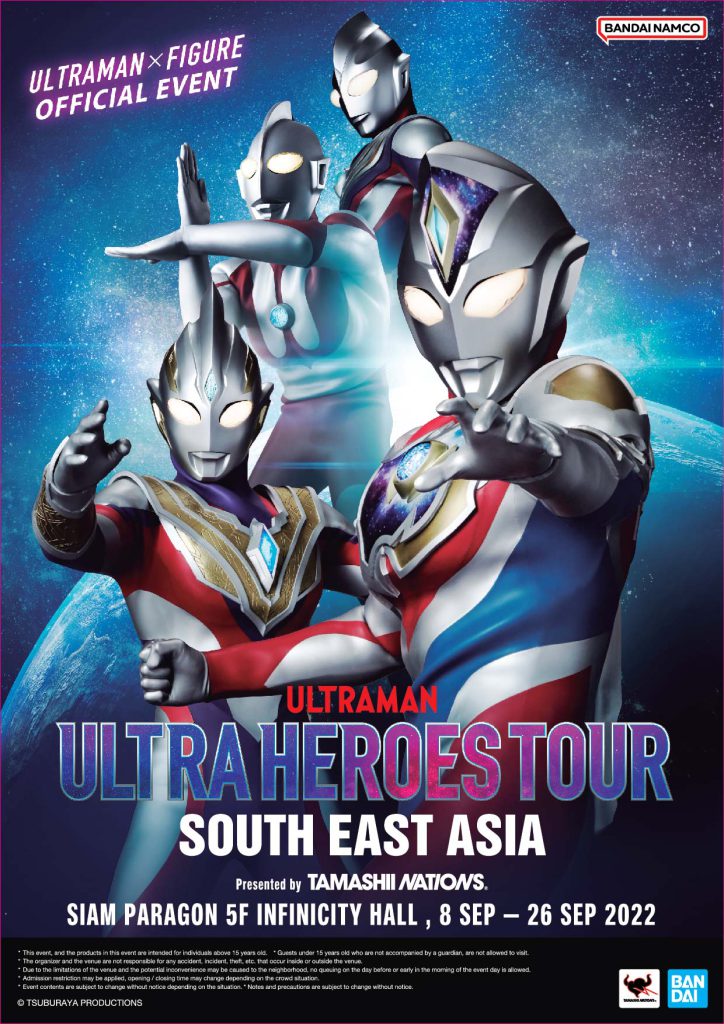 An Ultraman figure event tour presented by TAMASHII NATIONS will visit the cities in South East Asia!
First station: Bangkok, Thailand
At the entrance of the event booth, there is a human-sized statue of Ultraman Decker (approximately 2.0m in height) sculpted based on S.H.Figuarts, the proudest figure brand of TAMASHII NATIONS. You can also enjoy viewing the diorama display featuring S.H.Figuarts, the new products display of various figures, and purchase some memorabilia from our sales corner.
<Event Information>
Event name: ULTRA HEROES TOUR SOUTH EAST ASIA in Thailand
Period: 8th (Thu) – 26th (Mon) September 2022
Venue: SIAM PARAGON 5F INFINICITY HALL
Time: 10:00-22:00 (depends on the mall's opening hours)
Entry Fee: Free
More Information: https://www.facebook.com/Tamashii.Nations.South.Asia
*The tour will go on to visit major cities around Southeast Asia.
2. SHIN ULTRAMAN Coming to Theater
The hit movie Shin Ultraman, grossing over 4.4 billion yen since its May release in Japan, is finally coming to Thailand!
Shin Ultraman begins with a fan screening in Bangkok before coming to theaters across Thailand.
Details below!
<Special Fan Screening>
Time slot:
Sep 10th, 12:30 Thai Dub, 15:00 Thai Sub and 17.30 Thai Dub
Sep 11th, 12:30 Thai Sub, 15:00 Thai Dub and 17.30 Thai Sub
Venue: PARAGON CINEPLEX
More Information: https://www.majorcineplex.com/booking2/search_showtime/movie=1760
Regular Screening:
Stay tuned for updates! Keep an eye on http://www.facebook.com/dexclub
3. Ultraman Thailand Official YouTube Channel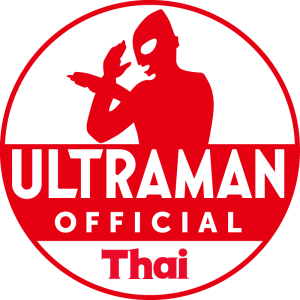 An Thai ULTRAMAN OFFICIAL YouTube Channel began! The first two Ultra Galaxy Fight series in Thai will be updated everyday starting September!
Subscribe to the channel and enjoy Ultraman!
This is TSUBURAYA PRODUCTIONS' Official Global Website.
Official information of Ultraman, Kaiju, Movie, Anime, Comic books, Tokusatsu etc.
Discover the latest official news on the Ultraman series and other works by TSUBURAYA PRODUCTIONS