NEWS ARCHIVES
New TV Series ULTRAMAN BLAZAR's Main Cast is Announced! Konomi Naito as Earth Garon's pilot, Anri Minami!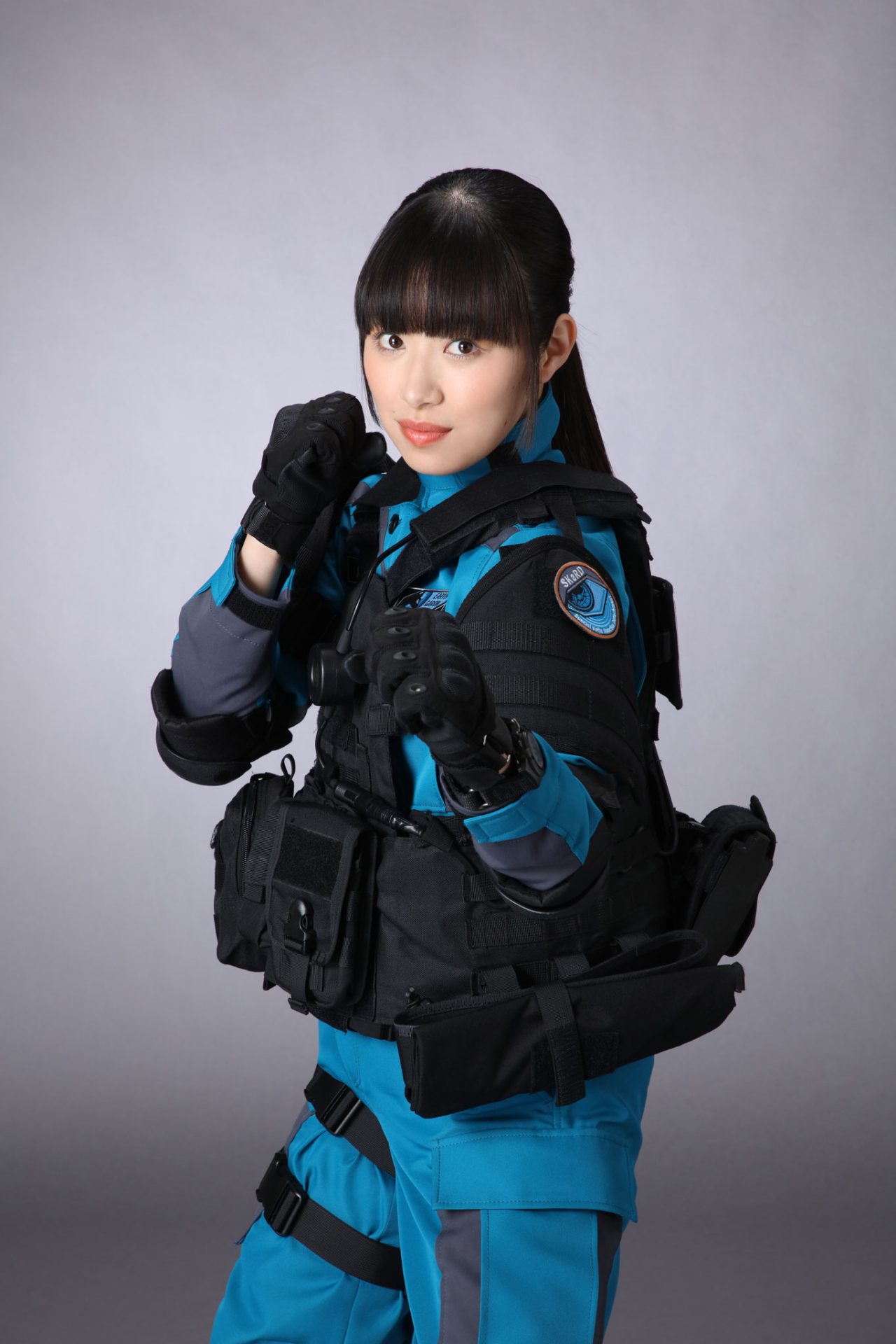 The new TV series, Ultraman Blazar, will start from July 8th 2023 JST! Every Friday at 5 PM JST, one of the main cast members starring alongside Captain Gento Hiruma, the protagonist played by Tomoya Warabino, will be announced.
Anri Minami was recruited to SKaRD, the Special Kaiju Reaction Detachment, for her unparalleled mechanical piloting skills and pilots the kaiju-type robot artillery, Earth Garon. Playing this role is Konomi Naito, who has a second-degree black belt in Kyokushin Karate. With 20-years of experience in karate up her sleeve, the action scenes she performs are dynamic with vigor while being elegant at the same time. Konomi with her breath-taking beauty and her iconic fringe has been active in theater and films, but finally makes her debut in a TV series with Ultraman Blazar. 
Anri Minami (26 years old)
Anri Minami is a pilot for Earth Garon, a kaiju-type robot artillery used by SKaRD. She is a graduate from an engineering school and has been a dedicated member of the Global Guardian Force. Because of her long service in infantry missions, Anri is also an expert in close-quarter combat. She has always wanted to join the Special Forces and her dream comes true when she is recruited to SKaRD led by Gento. However, Anri finds it hard to adjust to Gento's spontaneous and independent style of going about things compared to the strict and rigid way she had done things in her previous unit. She is a simple and earnest person, but as she works with Gento and the other members she starts to realize her true abilities. Her hobby is lifting weights.
Cast: Konomi Naito
Comment
My name is Konomi Naito and I will be playing the role of Anri Minami, a member of SKaRD, the Special Kaiju Reaction Detachment.
It still feels like a dream. I can't believe that I'm actually part of Ultraman, a show that I admire. Captain Gento, the staff, and all the members of the team have a great connection and are working together beautifully.
I truly believe that this is a series that will really give hope to those watching it. We're creating something that only we can make and portraying a message we want to share now.  "It's cool..it's dramatic..it's blazing."
I would love it if you could root for Anri and Ultraman Blazar until the very end!
Agency
Ohta Production Inc.,
Profile: Agency Profile
Official Social Media
Twitter: @konoooomin
Instagram: https://www.instagram.com/_ko._.no_/
YouTube: @user-jv3os3of3f
TikTok: @_ko._.no_
Ultraman Blazar Series Outline
First Broadcast: July 8, 2023 (Saturday) JST
Broadcast Slot: Every Saturday from 9:00 a.m. to 9:30 a.m. JST
Broadcast Channels: The TV Tokyo Network and others
Production: Tsuburaya Productions, TV Tokyo, Dentsu Inc.
Copyright Notice: ©TSUBURAYA PRODUCTIONS ©ULTRAMAN BLAZAR PRODUCTION CONSORTIUM・TV TOKYO
Official Series Website: https://ani.tv/ultraman_blazar/ *Japanese only   
Official Ultraman Website: https://m-78.jp/blazar/ *Japanese only   
Official Global Twitter: https://twitter.com/TsuburayaGlobal
Cast: Tomoya Warabino and others
Lead Director: Kiyotaka Taguchi / Story Composers: Keigo Koyanagi, Kiyotaka Taguchi
©TSUBURAYA PRODUCTIONS ©ULTRAMAN BLAZAR PRODUCTION CONSORTIUM・TV TOKYO
This is TSUBURAYA PRODUCTIONS' Official Global Website.
Official information of Ultraman, Kaiju, Movie, Anime, Comic books, Tokusatsu etc.
Discover the latest official news on the Ultraman series and other works by TSUBURAYA PRODUCTIONS