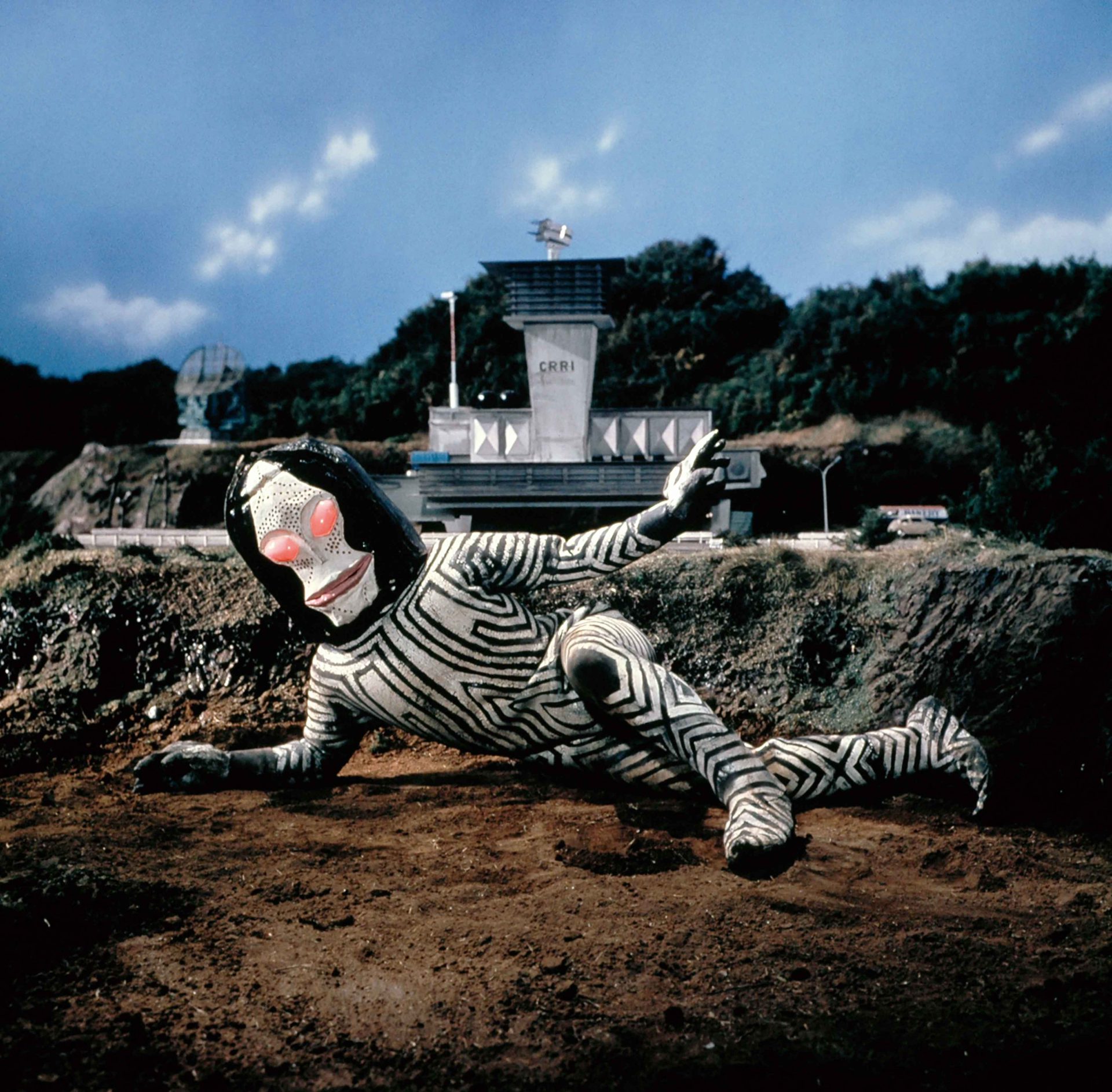 An extraterrestrial race with three faces. Dada uses many supernatural abilities such as teleportation and invisibility but is not adept at physical combat.

One Dada agent, codename Dada 271, flew to Earth after being ordered to capture 6 human samples, infiltrating a Cosmic Rays Research Institute in the mountains of Okutama in Western Tokyo. After micronizing four of the researchers and collecting them in special capsules, Dada crashed buses that drove near the Institute hoping to stop anyone from getting near the Institute to buy it time to capture the remaining two human samples it needed.

Captain Muramatsu heads to the facility to investigate the bus accident and is joined by Central Space Atomic Research Center Technical Officer Akikawa on her way to visit the Institute after being unable to contact anyone inside. Dada attacks the pair to capture them. Hayata is contacted by Captain Muramatsu and transforms into Ultraman to rescue them. Dada grows to its giant form in the beginning of their fight. Dada confuses Ultraman with his Teleportation ability, but sensing he is no match for the hero he tries to run and is defeated by Ultraman's Spacium Beam.

Profile
Also known as: the Three-Faced Phantom
Height: 1.9 - 40m
Weight: 70kg - 7,000t

This is TSUBURAYA PRODUCTIONS' Official Global Website.
Official information of Ultraman, Kaiju, Movie, Anime, Comic books, Tokusatsu etc.
Discover the latest official news on the Ultraman series and other works by TSUBURAYA PRODUCTIONS