NEWS ARCHIVES
A "haven" for Popular Kaiju like Red King and Pigmon! The new VR ride "Kaiju Haven: VR Adventure" is coming!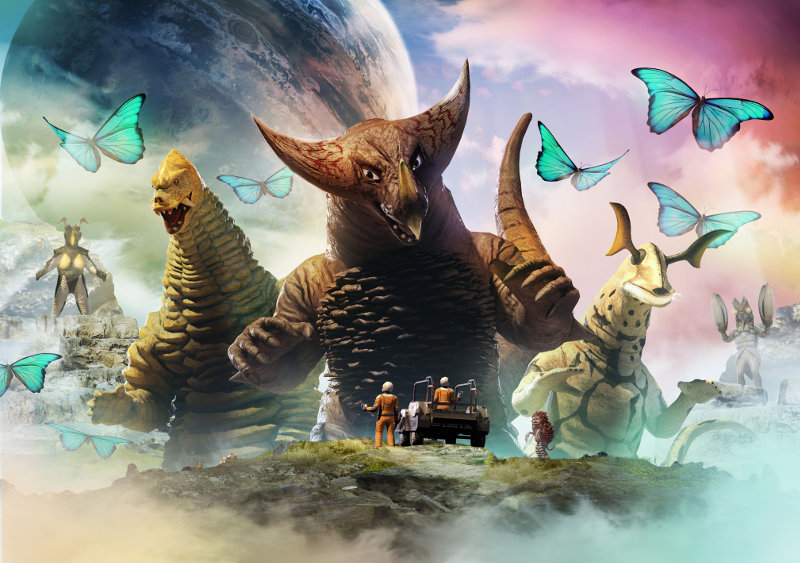 The super impressive, fully CG "Kaiju Haven: VR Adventure" will be available at the VR theme park "Tyffonium Odaiba" from March 31st!
From Red King and Pigmon to Alien Baltan and Eleking, this VR attraction features a total of 12 popular Kaiju, taking you on a thrilling 360° adventure through the otherworldly haven.

■ What is "Kaiju Haven: VR Adventure?"
"Come here. I promise we won't eat you."
Red King, Alien Baltan, Pigmon… What if, somehow, they suddenly appeared before you…? In this adventure attraction, you can experience a realistic VR world populated with Kaiju beloved to all ages from Tsuburaya's works. 
Embark on an expedition in a state-of-the-art buggy to kaiju paradise, where you will face life-sized Kaiju and scan them with your survey laser. Aim for the goal while collecting data. There is a total of 12 Kaiju that appear along eight different routes, so you can meet different monsters in each experience.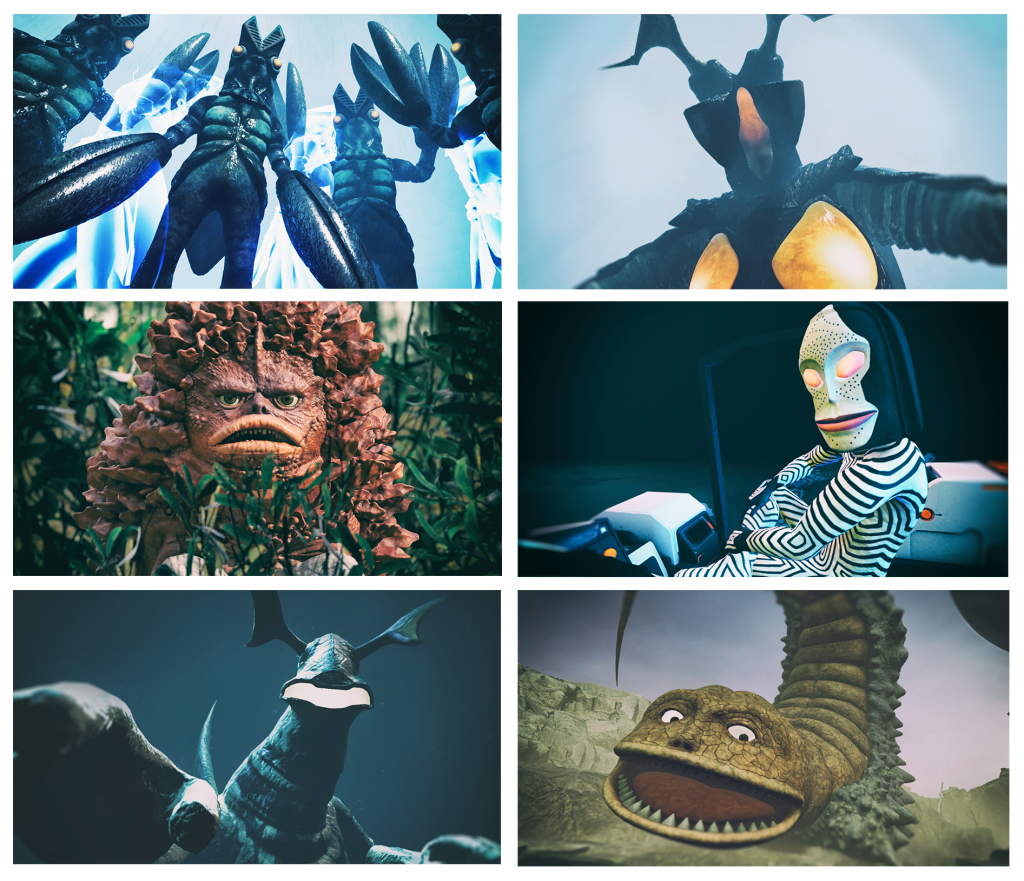 Moving forward, there are plans to take "Kaiju Haven: VR Adventure" to more venues and events both in and outside of Japan.
■ Overview of "Kaiju Haven: VR Adventure"
Opening Date: Tuesday, March 31st, 2020
Location: VR Theme Park Tyffonium Odaiba, Diver City Plaza Floor 5
https://www.tyffonium.com/location/odaiba.html
Fee: 2,400 (tax included)
Target Age: 7 years and older
■ About "Kaiju Haven"
Tsuburaya Productions' monsters and aliens have appeared in works for various reasons. What were they trying to tell people through their behavior? Therein lies a universal question that we humans cannot avoid. For that very reason, it could be vitally important to listen to their voices.
"Kaiju Haven" is a work that captures the lives of monsters and aliens as they are in nature rather than showing them as enemies.
©TSUBURAYA PRODUCTIONS
©Kaiju Haven VR Adventure Production Committee (Tsuburaya Productions/TBS/Tyffon)
This is TSUBURAYA PRODUCTIONS' Official Global Website.
Official information of Ultraman, Kaiju, Movie, Anime, Comic books, Tokusatsu etc.
Discover the latest official news on the Ultraman series and other works by TSUBURAYA PRODUCTIONS