NEWS ARCHIVES
Ultraman Decker's Transformation to be Voiced by Gakuto Kajiwara! Countdown Message Starting from July 1!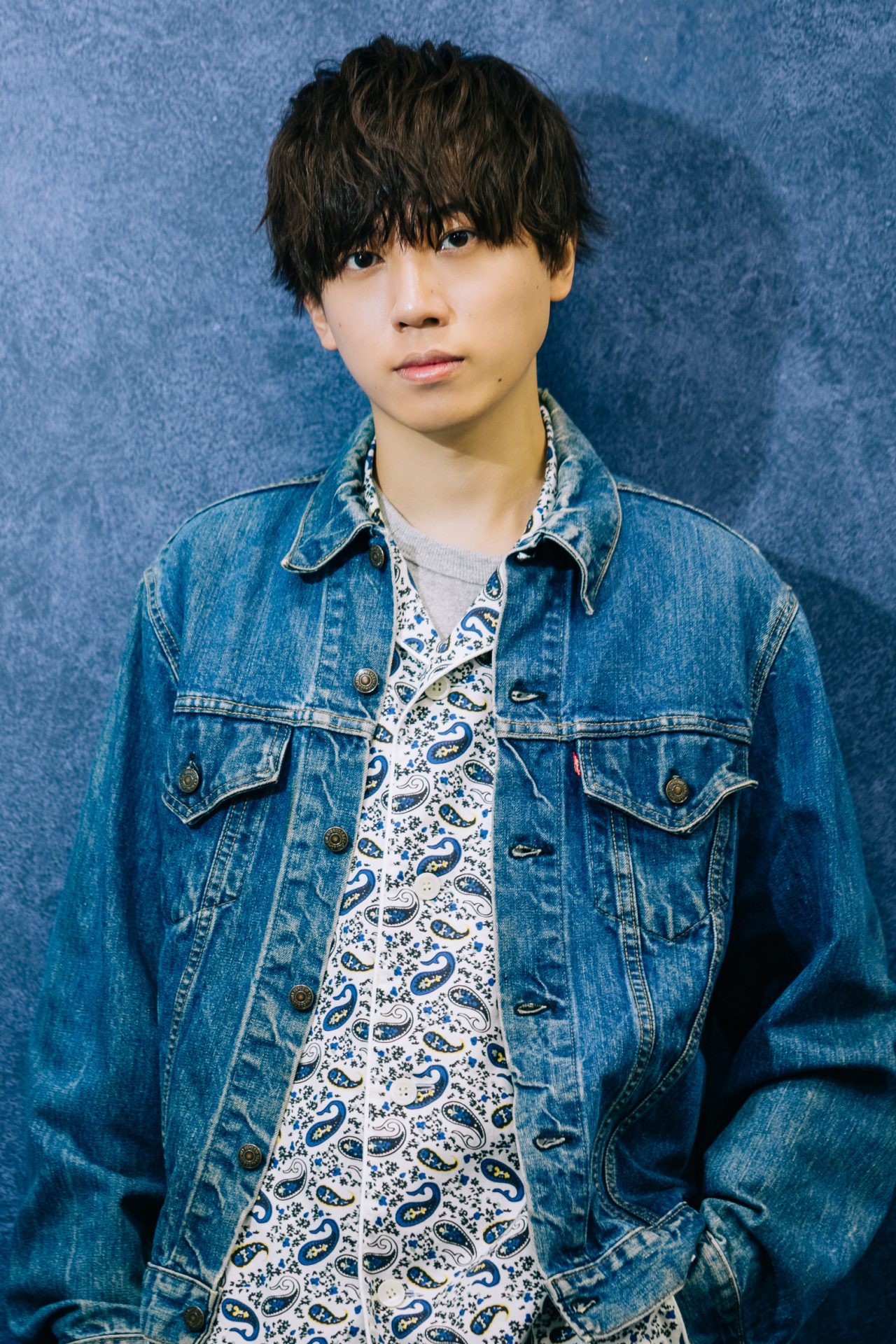 The new TV series Ultraman Decker begins broadcasting on the TV Tokyo Network in Japan from July 9th, 2022. Every Thursday at 5pm JST, we have been introducing you to the series' latest news, including the main cast members starring alongside Kanata Asumi, the protagonist played by Hiroki Matsumoto. Today is our final news post!
Kanata's transformation scene, when he uses the Ultra D Flasher to transform into the new hero Ultraman Decker, was first revealed in the latest preview trailer (https://youtu.be/DhxhlO3t80Q). Not yet announced was the voice actor behind the guidance voice such as "Ultra Dimension!" and "Ultraman Decker! Flash Type!" that echoes from the sky, accompanying the transformation. The voice will be played by none other than Gakuto Kajiwara! Since his voice acting debut in 2017, despite being new he has voiced many main characters in anime series, and in 2020 he won Best New Actor in the 14th Seiyu Awards.
Not only the narrator for the transformation sequence, Gakuto Kajiwara will also be narrating the Ultraman Decker Preview Special. The special will be broadcast on the TV Tokyo Network on July 2nd 9 AM (JST), one week before the show is set to begin. For our international fans outside Japan, the special will be available on YouTube from 9:30 AM (JST) the same day.
That's not all! Starting tomorrow, July 1st (Friday) until the following Friday, July 8th, we will be releasing countdown video messages for Ultraman Decker. These messages from the main cast will be uploaded to the ULTRAMAN OFFICIAL YouTube channel (https://www.youtube.com/tsuburaya). First up will be a message not from the cast, but from the main director himself Masayoshi Takesue. We hope these daily videos will keep you excited until the show begins on July 9th (Saturday). Please look forward to Ultraman Decker.
※Link to the Video Message Playlist: https://youtube.com/playlist?list=PLwDaeL3aOb-yVbXGbPYeihgHWjBffrjT7
Transformation Voice: Gakuto Kajiwara
Comment
Hi everyone, I'm Gakuto Kajiwara! I'm diving into the world of Ultraman Decker!
I'm thrilled to join Kanata and walk by his side as his story unfolds.
I've loved the Ultraman Series ever since I was a child, so I feel honored to be able to take part in the show!
From now on, you're going to hear me yell "Ultraman Decker!" and a lot more Ultras and Kaiju. Hold on to that excitement until the show starts!
I hope you'll support Ultraman Decker!
Affiliation
Haikyo
Profile (Japanese only): https://haikyo.co.jp/profile/profile.php?ActorID=12813
Social Media Accounts
Twitter: https://twitter.com/gaku_kajiwara
Instagram: https://www.instagram.com/kajiwaragakuto_official/
TikTok: https://www.instagram.com/kajiwaragakuto_official/
Others: https://lit.link/gakutokajiwara
Ultraman Decker Series Overview
First Broadcast: July 9th (Saturday) 2022
Broadcast Time: Every Saturday from 9:00-9:30 AM (JST)
Broadcast Channels: The TV Tokyo Network and others
Production: Tsuburaya Productions, TV Tokyo, Dentsu Inc.
Official Series Website: http://ani.tv/ultraman_decker/
Official Ultraman Website: https://m-78.jp/decker/
Official Global Twitter: https://twitter.com/TsuburayaGlobal
Official Global Facebook: https://www.facebook.com/tsuburayaglobal
Actors: Hiroki Matsumoto, Yuka Murayama, Nobunaga Daichi, Yu Koyanagi, Sae Miyazawa, Masaya Kikawada, Raiga Terasaka, and more
Voice Actors: Hiroshi Tsuchida, Gakuto Kajiwara and more
Lead Director: Masayoshi Takesue/Series Compositors: Toshizo Nemoto, Junichiro Ashiki
Directors: Takanori Tsujimoto, Koichi Sakamoto, Tomonobu Koshi, Naoyuki Uchida, Kazuhiro Nakagawa, Kiyotaka Taguchi
Screenwriters: Takao Nakano, Jun Tsugita, Naoki Hayashi, Aya Satsuki, Yukinobu Tsuruta
Music: Kenichiro Suehiro, Masahiro Tokuda
Opening Theme: SCREEN mode / Ending Theme: Hironobu Kageyama
Copyright Notice: ©TSUBURAYA PRODUCTIONS ©ULTRAMAN DECKER PRODUCTION CONSORTIUM・TV TOKYO
This is TSUBURAYA PRODUCTIONS' Official Global Website.
Official information of Ultraman, Kaiju, Movie, Anime, Comic books, Tokusatsu etc.
Discover the latest official news on the Ultraman series and other works by TSUBURAYA PRODUCTIONS