NEWS ARCHIVES
Ragnarok X: Next Generation in Collaboration with ULTRAMAN in Taiwan, Hong Kong and Macau!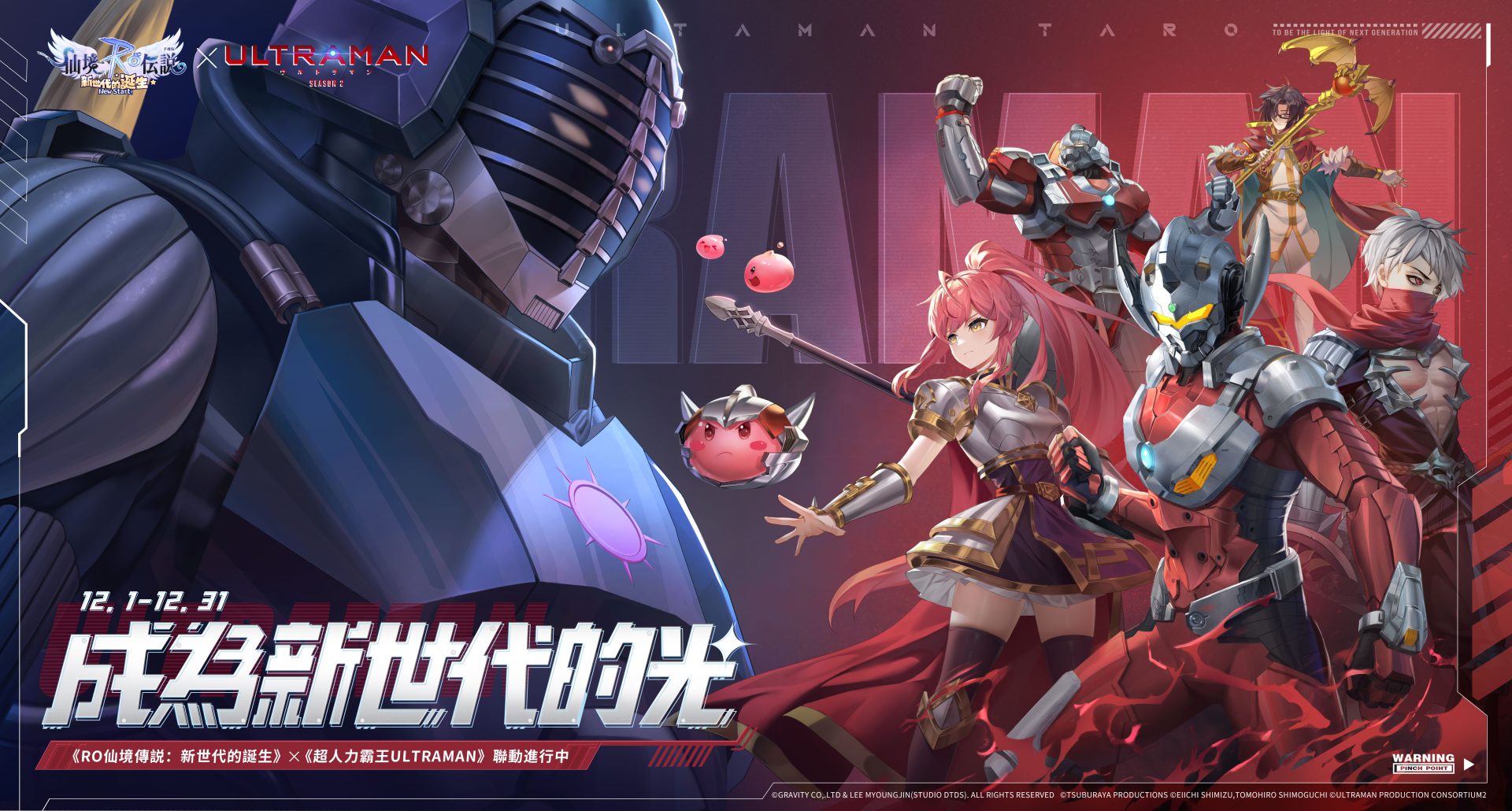 3D MMORPG Ragnarok X: Next Generation is collaborating with ULTRAMAN from 1 December to 31 December in Taiwan, Hong Kong and Macao.
This collaboration will recreate the fight against the evil forces of the terrorist organisation Dark Star in the ULTRAMAN anime series. You'll have the opportunity to become TARO and guard the homeland as you face off against the Golden Fortress! In addition, you'll also meet the world bosses Alien Pedan & Alien Adacic, who are eagerly awaiting challenges from you and your friends. The collaboration has launched super-authentic costumes of the 7 superheroes, including ULTRAMAN, ULTRAMAN SUIT TARO, ACE SUIT, ULTRAMAN SUIT JACK, ULTRAMAN SUIT Ver. 7 Series, ULTRAMAN SUIT ZOFFY, and BEMULAR. Participate in the event and win amazing costumes!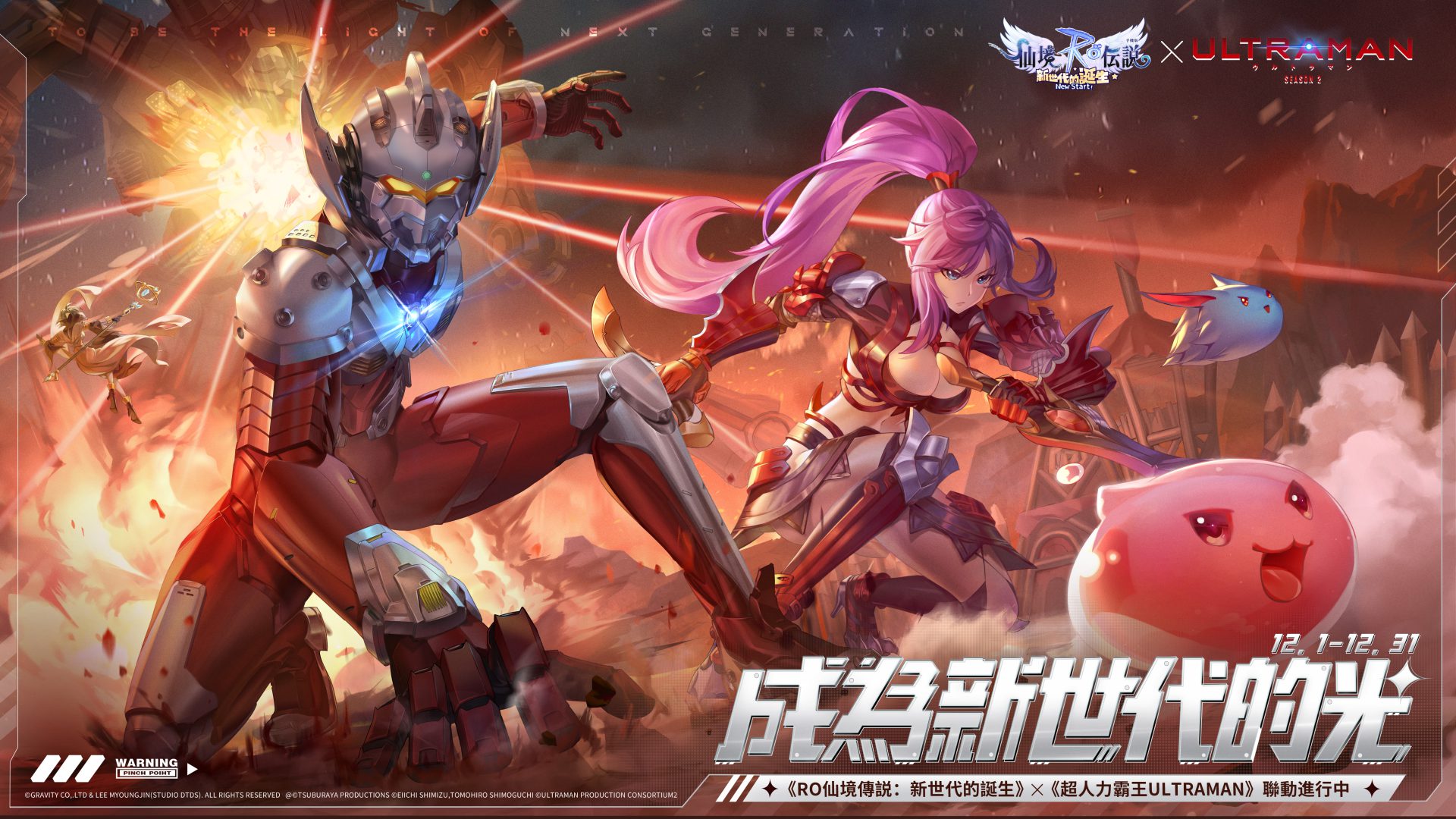 What are you waiting for? Come play ROX and start your great adventure! Pick up your weapons and become the guiding light of the new generation!
Download link : https://bit.ly/3gKNm9tROX
Pre-registration : https://rox.gnjoy.com.tw/Ultraman
This is TSUBURAYA PRODUCTIONS' Official Global Website.
Official information of Ultraman, Kaiju, Movie, Anime, Comic books, Tokusatsu etc.
Discover the latest official news on the Ultraman series and other works by TSUBURAYA PRODUCTIONS