NEWS ARCHIVES
Hideyoshi Iwata will Play Ultraman Blazar in the Coming Series!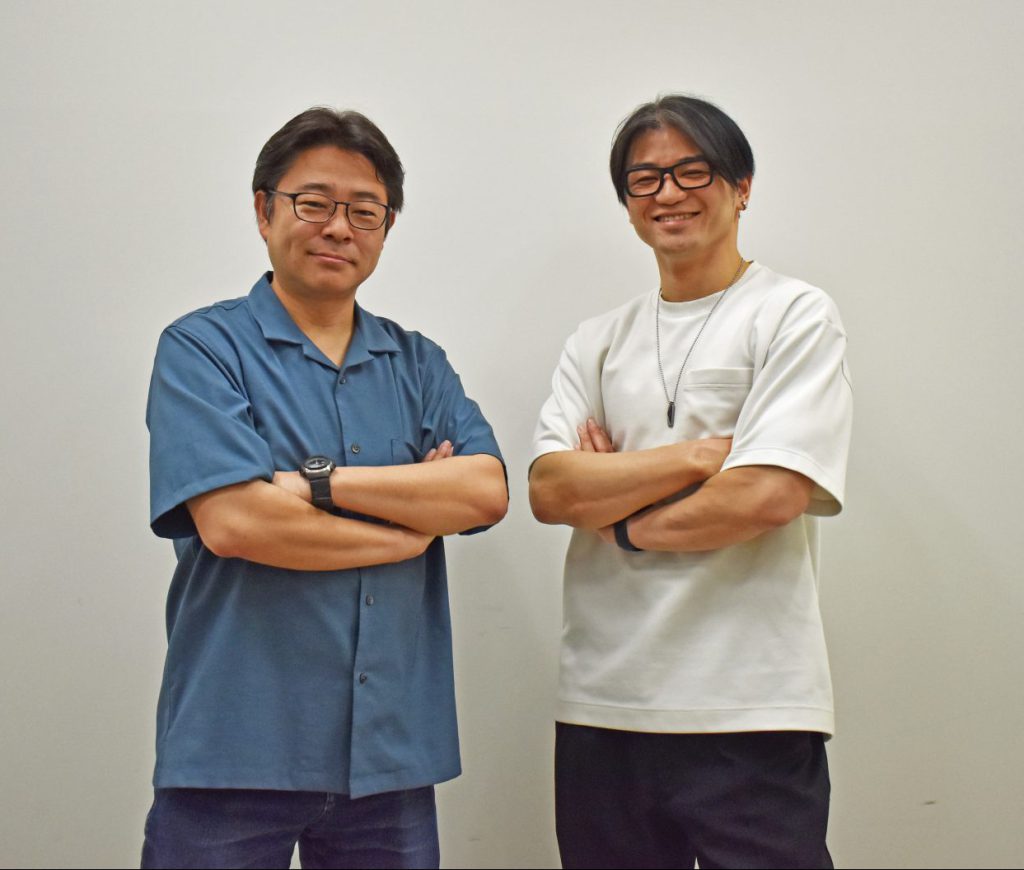 Every Friday at 5 PM JST, the latest news about the new TV series Ultraman Blazar will be released! This series will start from July 8th 2023 JST. Please look forward to learning more about the series every week!
In the upcoming Ultraman Blazar, the suit actor and voice of Ultraman Blazar will both be played by Hideyoshi Iwata! An exclusive interview will be released on TSUBURAYA IMAGINATION, with an English version to be available on Ultraman Connection at a later date. Please stay tuned for its release!
The interview is between two vital people from Ultraman Blazar, the main director Kiyotaka Taguchi, and the suit and voice actor Hideyoshi Iwata. This interview article is now available on TSUBURAYA IMAGINATION and the English version will be released on Ultraman Connection at a later date.
Hideyoshi Iwata first came to Tokyo to pursue his studies, but with a burning passion for action, he found his way into Tsuburaya Productions' action team, CASTAFF. With his stoic training, he quickly makes a name for himself through his performances on stage. In 2003, he debuted on-screen for a tokusatsu show. In 2004's Ultraman Nexus, he was one of the three actors of the main character, Ultraman Nexus. This was the beginning of his career as a leading suit actor. After his highly acclaimed performance on Ultraman Zero, he expanded into fields such as acting, writing and also training suit actors. He continues to play the lead Ultraman roles in all New Generation Ultra series after Ultraman Victory. In the new series, he even voices Ultraman Blazar!
This special interview between Hideyoshi Iwata and Director Kiyotaka Taguchi will be released in two parts. They talk about various topics including when they first met, their trust in each other, and all about their hopes and passion towards Ultraman Blazar. The first part of the interview is available to subscribers on TSUBURAYA IMAGINATION (for anyone enrolled in the free plan or higher) at the following website.
(https://imagination.m-78.jp/contents/d2ViL1lvbWlfMDEyODg)
The second part will be released after the broadcast of the series starts. The English version of the interview will be released on Ultraman Connection, so please stay tuned for its release.
We hope that all the passionate fans who love the Ultraman series, except children who believe in the wondrous world of Ultraman, will read this!
Lead Suit Actor: Hideyoshi Iwata
I am Hideyoshi Iwata and I am a suit actor and I also voice the character. I have been a suit actor for many years and during this time the name of my role has always been equivalent to the name of the show. So to be introduced in this way as the  "lead suit actor" puts my career into perspective and it is very humbling. For this series I was also in charge of the "movement" and the "voice." When I am acting I think of it as lending my body to Ultraman rather than "moving on my own." Because of this, I can say with confidence that I can "hear" Ultraman's voice more intimately than any other human. It felt like Blazar had embodied me from head to toe and there many times where the line between acting and just being myself was blurred. It was like I was sharing my life with Blazar. For me, Ultraman is about living with courage. I hope that seeing my performance on the show moves you in some way.
Official Social Media
Twitter: https://twitter.com/iwatahideyoshi
Instagram: https://www.instagram.com/iwata_hideyoshi/
Ultraman Blazar Series Outline
First Broadcast: July 8, 2023 (Saturday) JST
Broadcast Slot: Every Saturday from 9:00 a.m. to 9:30 a.m. JST
Broadcast Channels: The TV Tokyo Network and others
Production: Tsuburaya Productions, TV Tokyo, Dentsu Inc.
Copyright Notice: ©TSUBURAYA PRODUCTIONS ©ULTRAMAN BLAZAR PRODUCTION CONSORTIUM・TV TOKYO
Official Series Website: https://ani.tv/ultraman_blazar/ *Japanese only   
Official Ultraman Website: https://m-78.jp/blazar/ *Japanese only   
Official Global Twitter: https://twitter.com/TsuburayaGlobal
Cast: Tomoya Warabino, Himena Tsukimiya, Hayate Kajihara, Konomi Naito, Yuki Ito, Masaya Kato / Tomokazu Seki (Episode 3 Guest Star) / Hideyoshi Iwata (Suit Actor) and others
Lead Director: Kiyotaka Taguchi / Directors: Takanori Tsujimoto, Kazuhiro Nakagawa, Tomonobu Koshi, Masayoshi Takesue, Ryuta Miyazaki
Main Screenwriter: Keigo Koyanagi / Screenwriters: Keigo Koyanagi, Jun Tsugita, Taiki Yamazaki, Sumio Uetake, Junichiro Ashiki, Takao Nakano, Toshizo Nemoto
Story Composers: Keigo Koyanagi, Kiyotaka Taguchi
Opening Theme Song: "Bokura no Spectra" Hiroshi Kitadani / Ending Theme Song: "BLACK STAR" MindaRyn
©TSUBURAYA PRODUCTIONS ©ULTRAMAN BLAZAR PRODUCTION CONSORTIUM・TV TOKYO
This is TSUBURAYA PRODUCTIONS' Official Global Website.
Official information of Ultraman, Kaiju, Movie, Anime, Comic books, Tokusatsu etc.
Discover the latest official news on the Ultraman series and other works by TSUBURAYA PRODUCTIONS